Beef taquitos surround a flavorful bean dip in a skillet fit for the hungriest party crowd. Thank you to Mirum for sponsoring this recipe. All opinions are mine alone.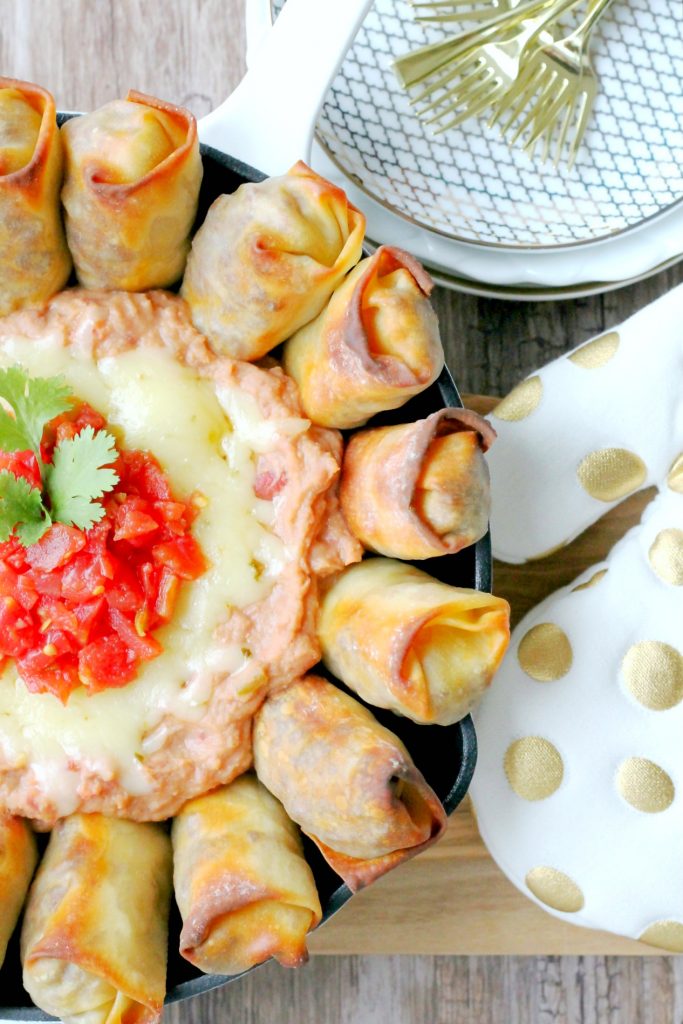 What are your go-to recipes for feeding a crowd? I have quite a few Mexican-inspired foods that I know will have everyone crowding around. And this Skillet Bean Dip is one of them.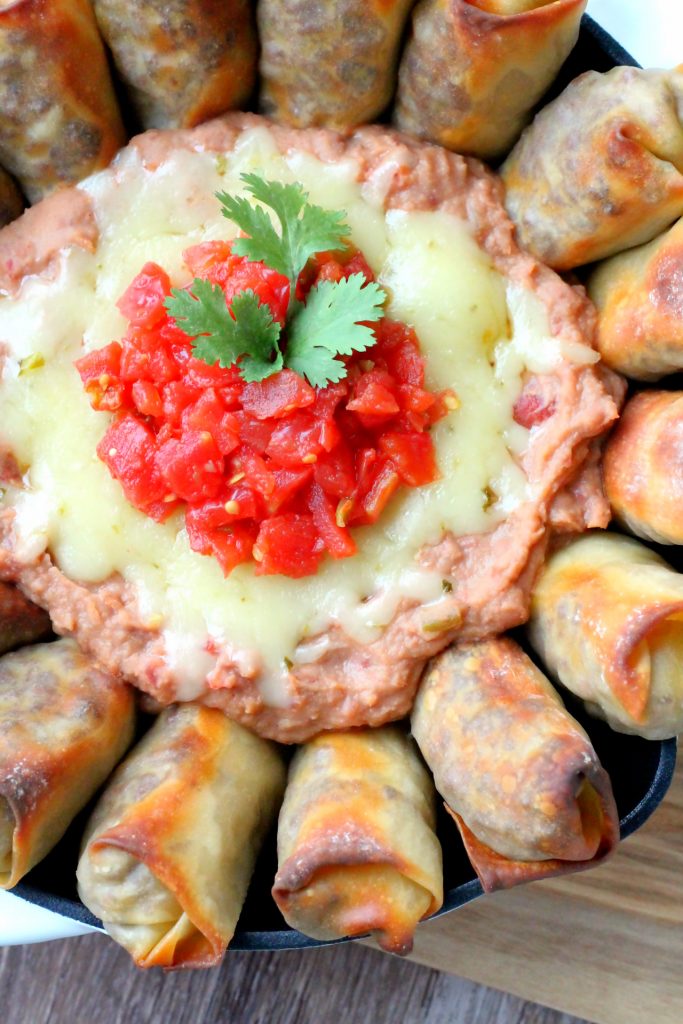 I feel like almost every week there's a reason to celebrate. Right after the holidays we have our son's birthday in mid-January. Then my husband's, then my Dad's, then the Super Bowl – I mean, even if you're not a football fan, it's fun to watch for the commercials and halftime show, right?!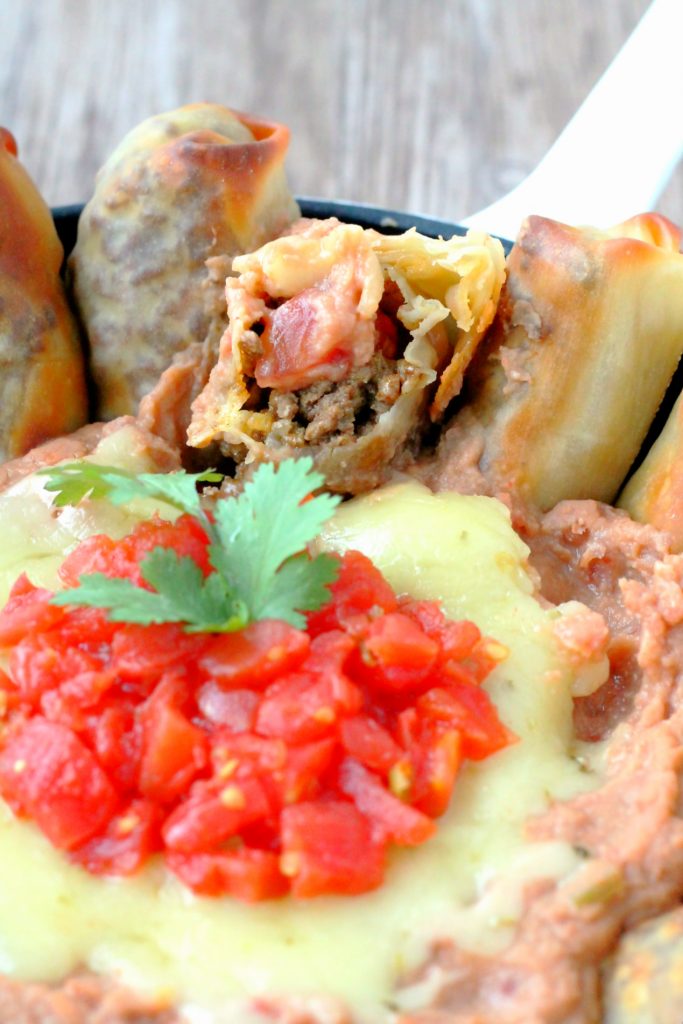 A lot of times I'm partied out. So I go back and forth between from-scratch recipes and taking help from the store. This time I'm using help from:
Rosarita Traditional Refried Beans (t

he original-recipe Mexican-style refried beans – authentic and delicious)
Ro*Tel Original Diced Tomatoes & Green Chilies (t

he original Texas family recipe – made with a signature blend of vine-ripened tomatoes and zesty green chilies and a savory mixture of secret spices).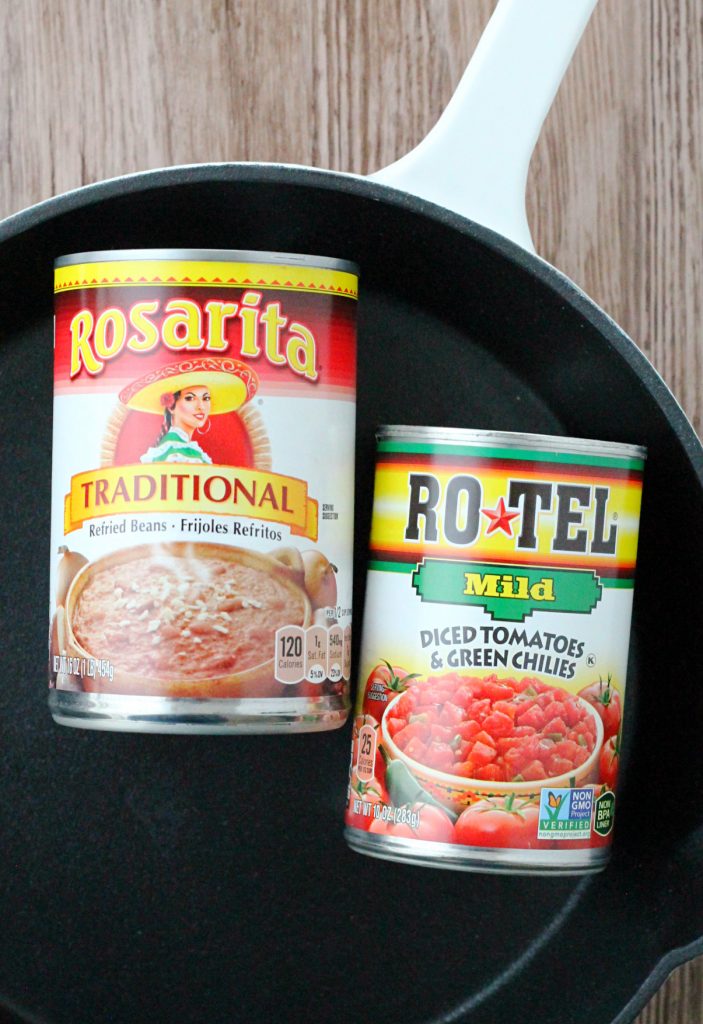 This is a recipe with a lot of visual appeal. The taquitos are a simple mix of taco-seasoned beef and onions rolled in egg roll wrappers and baked in the oven until crispy. They are stacked around the edge of a skillet and then the center is filled with a mixture of the Rosarita Beans and Ro*Tel Tomatoes and Green Chilies and topped with Pepperjack cheese.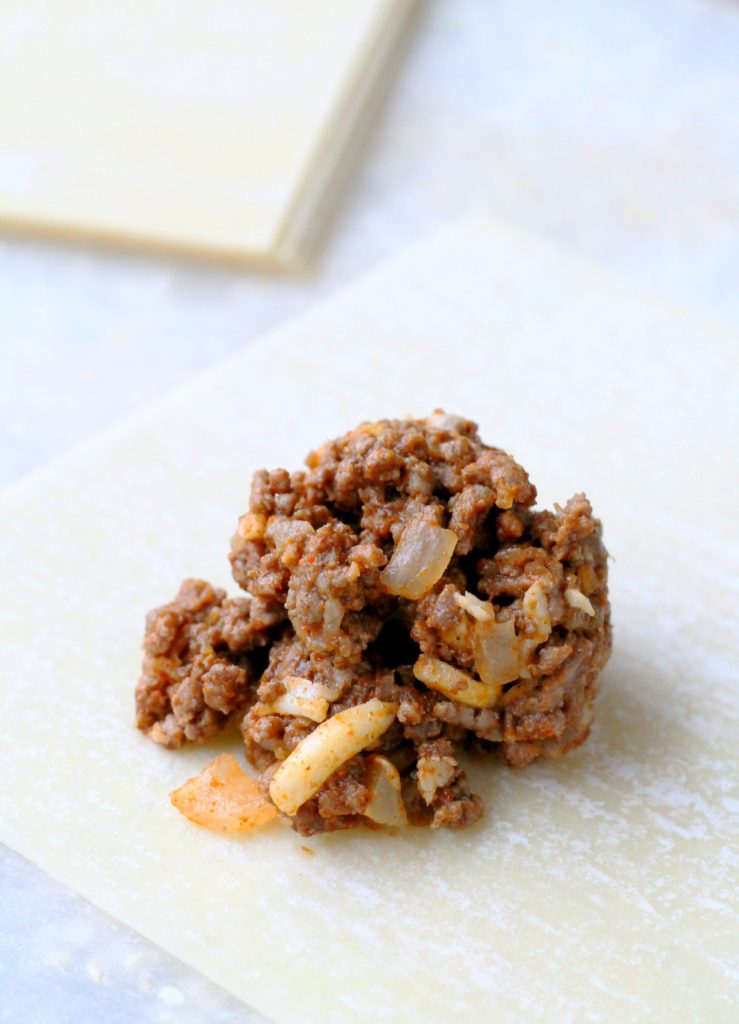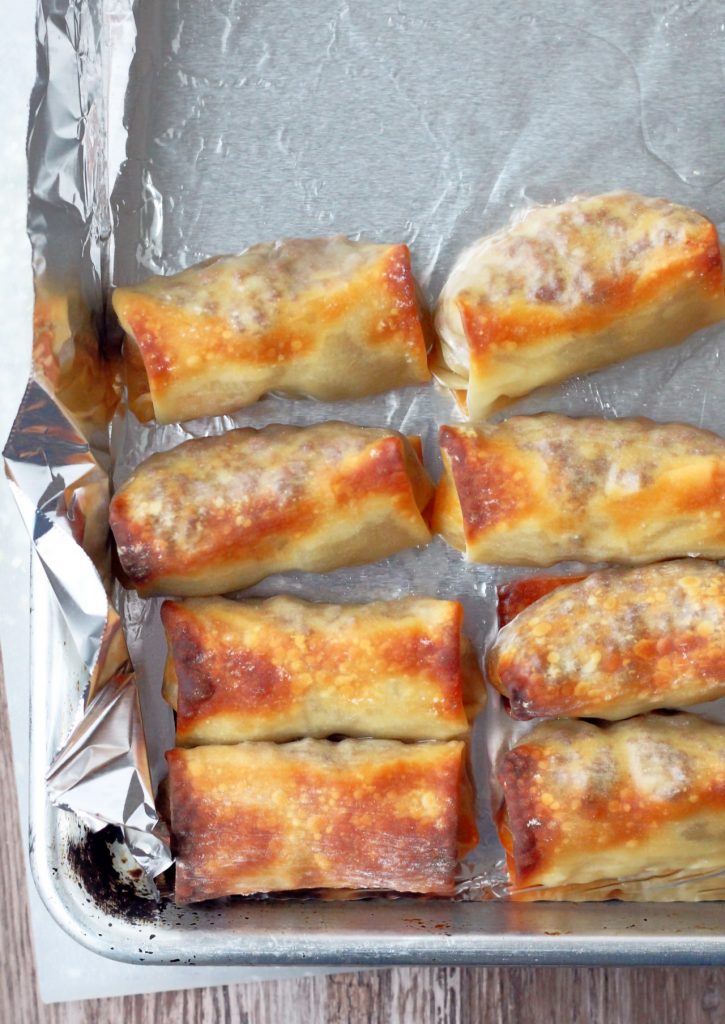 You too can win the crowd on game day this football bowl season with delicious recipes made with the authentic flavors of Ro*Tel and Rosarita (available at your local WalMart). Share your original recipes and your crowd's reaction to your delicious creations.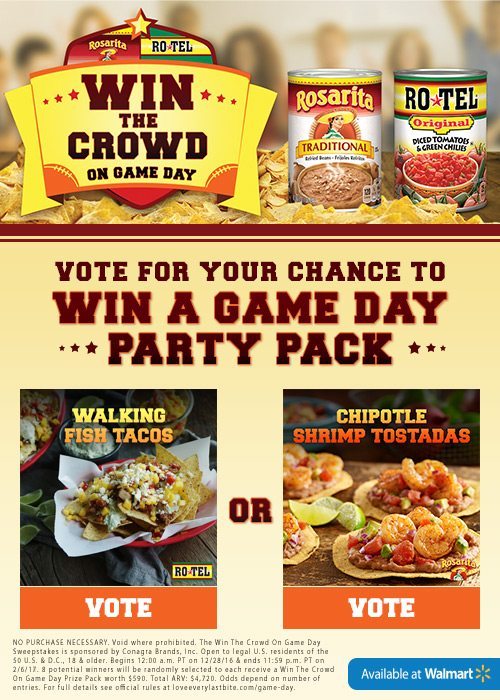 Vote HERE for your chance to win a Game Day Party Pack including:
a flat screen tv

a slow cooker

gift card for pro football gear

$50 Walmart gift card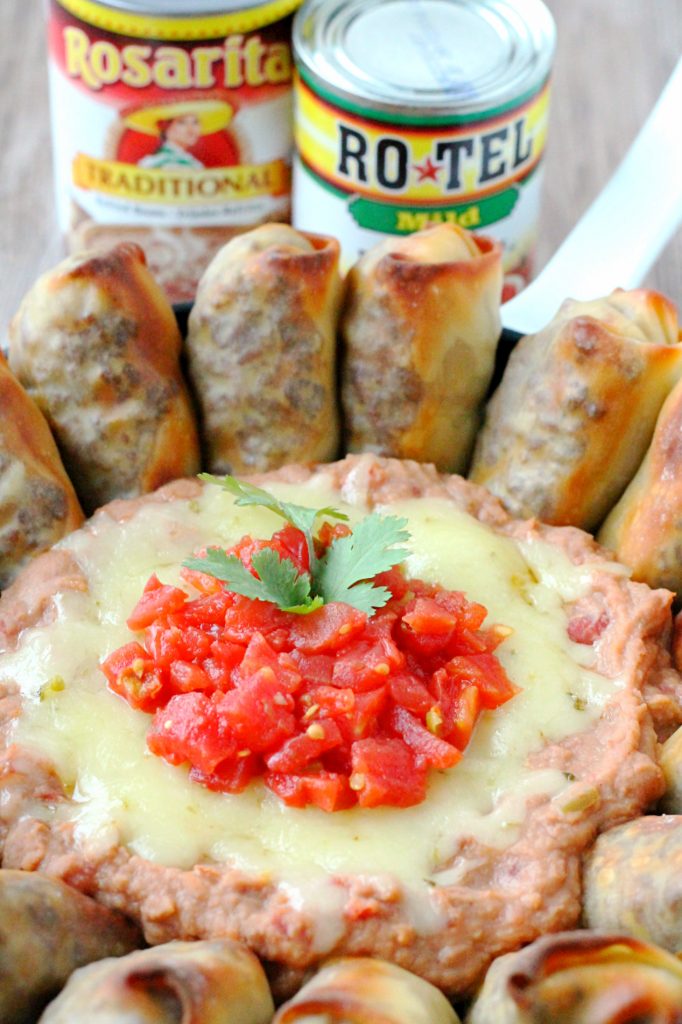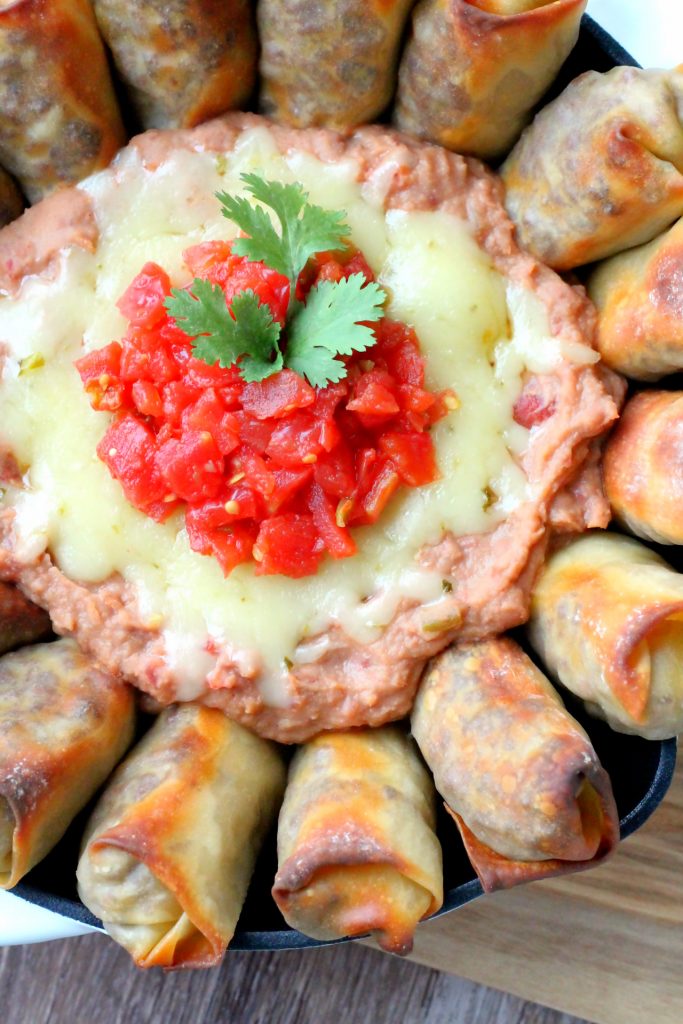 Skillet Bean Dip
2017-01-28 13:45:48
Serves 10
Ingredients
1 1/4 pounds ground beef
1 onion
1 envelope taco seasoning
21 egg roll wrappers
16 oz. Pepperjack cheese, shredded
1 (15 oz.) can Rosarita Refried Beans
1 (15 oz.) can Ro*Tel Tomatoes and Green Chilies, drained
1 t. salt
Instructions
Preheat oven to 400 degrees.
Brown the ground beef in a skillet over medium high heat. Add the chopped onion and cook, stirring occasionally, for about 5 minutes more. Add the taco seasoning and 1/4 cup of water and simmer for an additional 5 minutes. Remove the beef mixture from the heat. Stir in half the shredded Pepperjack cheese.
When meat mixture is cool enough to handle place a couple of tablespoons of the meat mixture in the center of each egg roll wrapper and roll tightly (like a burrito).
Place the beef taquitos, seam side down, on a baking pan brushed with vegetable oil. Brush the tops of the taquitos with a thin layer of oil.
Bake until browned, 15 - 20 minutes.
Remove the pan of taquitos and place them in a circle around the outer edge of a cast iron skillet.
Mix together the Rosarita beans, the drained Ro*Tel tomatoes and the salt.
Spread the bean dip in the center of the taquitos. Top the bean mixture with the remaining cheese.
Bake the skillet until the cheese has melted and the beans are heated through.
Foodtastic Mom https://www.foodtasticmom.com/