My opinions are always my own on my blog and I was already a fan of Klosterman's bread. They provided me with two free loaves of bread in exchange for this post.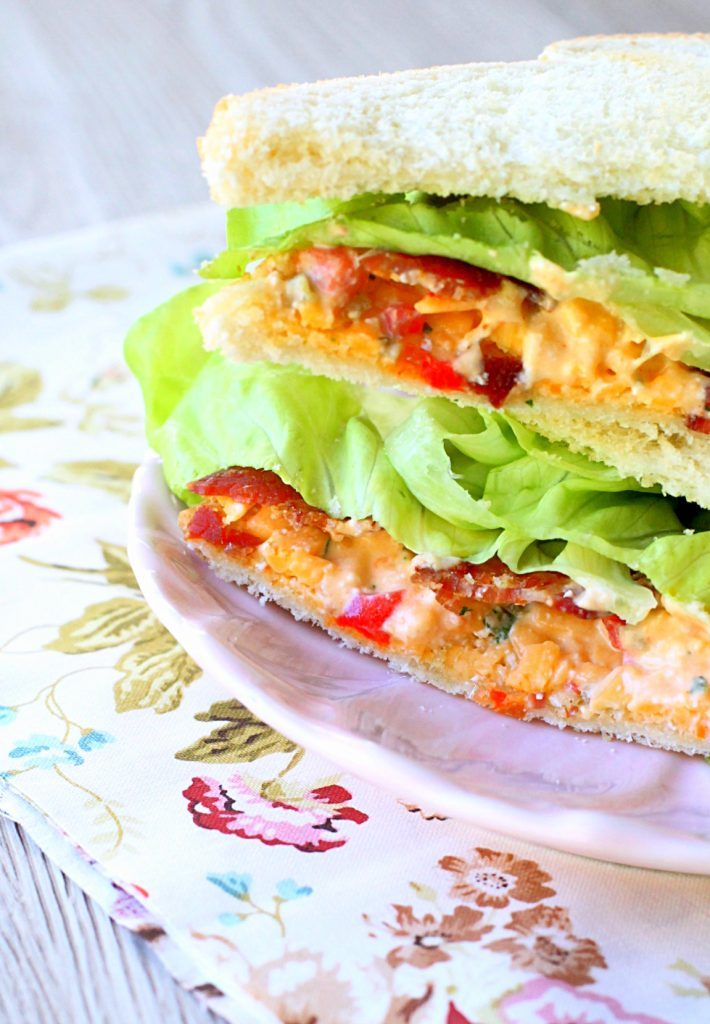 Just because fresh tomatoes aren't in season here in the Midwest anymore doesn't mean I still don't want a sandwich piled with bacon every once in a while. The ubiquitous BLT is a favorite in our household. Not just because of the taste but because they are so darn easy to prepare. Summer tomatoes, we will miss you.
But you know what is a great stand-in for the tomato in a BLT? Pimento cheese. Lightly toasted bread piled high with crisp bacon, fresh lettuce and a healthy smear of sweet, salty and just slightly spicy pimento cheese… sign me up!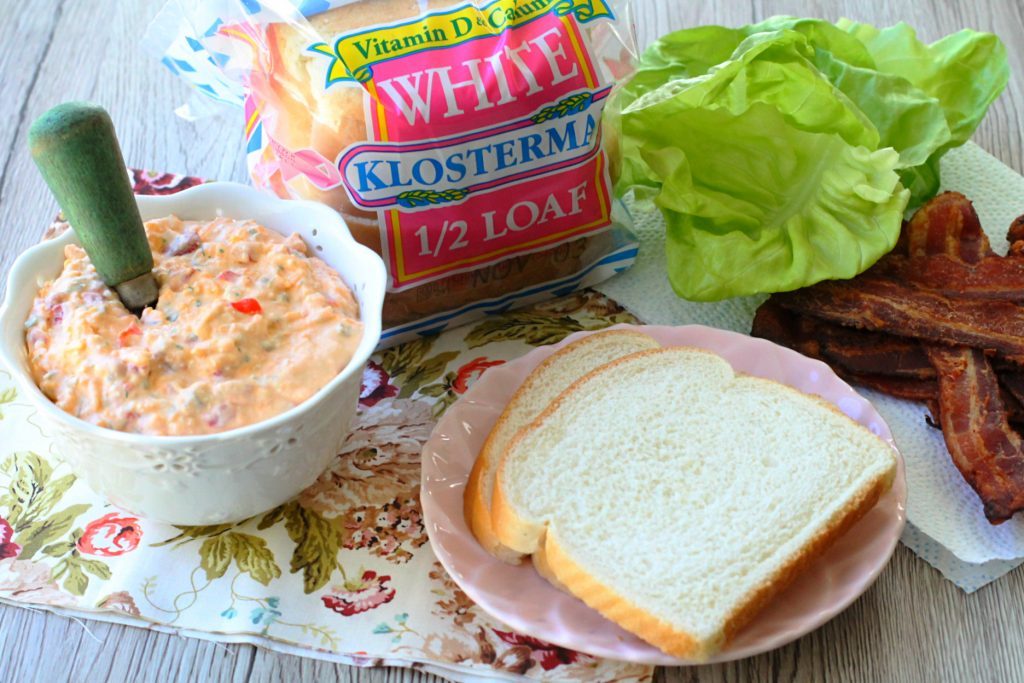 Klosterman supports the Pink Ribbon Girls and their fight against breast cancer with the sale of their specially packaged half-loaves of bread during the month of October. They have lots of flavor choices… white, wheat, whole grain white and honey wheat. The half-loaves are cute and convenient if you don't eat a ton of sandwich bread during the week (which we don't). Plus they support an important cause.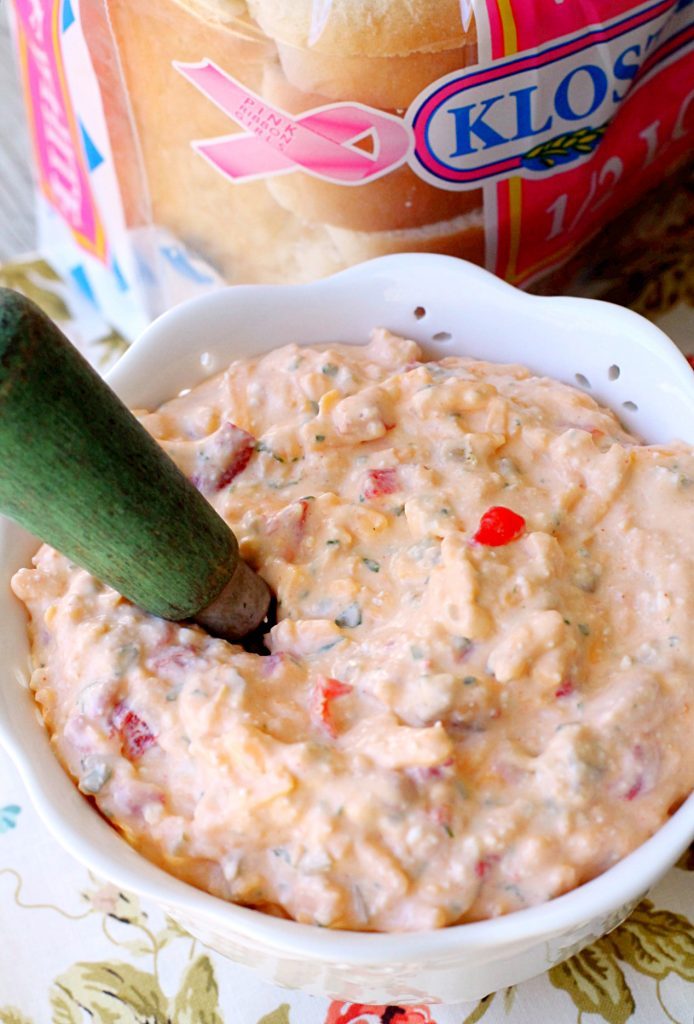 So when Klosterman sent me coupons for two of these loaves, I decided it was the perfect excuse to share my pimento cheese recipe with you. It's kind of a delicious hodgepodge of knowledge. I follow Jen Hatmaker on Facebook and have read a couple of her books. The candied jalapeños in my pimento cheese are thanks to her. The cottage cheese is thanks to my mom.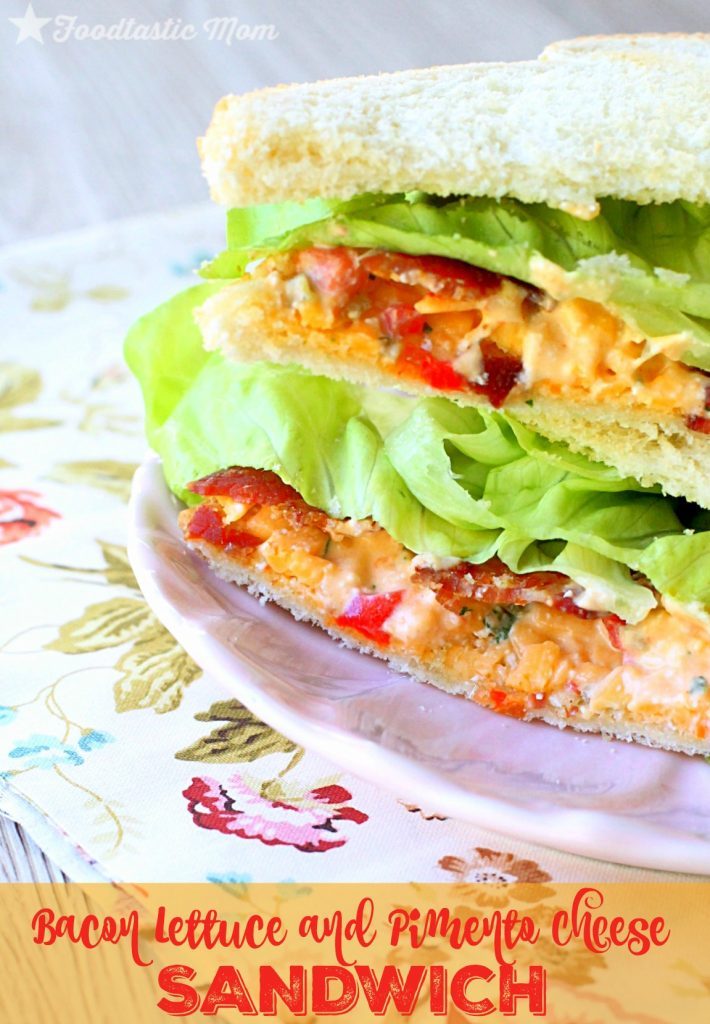 Pimento Cheese
2015-10-21 08:49:53
Ingredients
1/3 c. mayonnaise
1/3 c. cottage cheese
1 (4 oz.) jar pimentos, drained
2 T. candied jalapeños, chopped
2 T. fresh parsley, chopped
1 t. sugar
1/2 t. salt
1/4 t. black pepper
2 1/2 c. (10 oz.) cheddar cheese, shredded
squeeze of fresh lemon juice
Instructions
Mix all ingredients together in a bowl. Chill until ready to use. Serve as part of bacon, lettuce and pimento cheese sandwiches.
Foodtastic Mom https://www.foodtasticmom.com/