Chocolatey Nutella spread is sandwiched between brioche bread, dipped in french toast batter, grilled until golden brown in butter and coated with cinnamon sugar.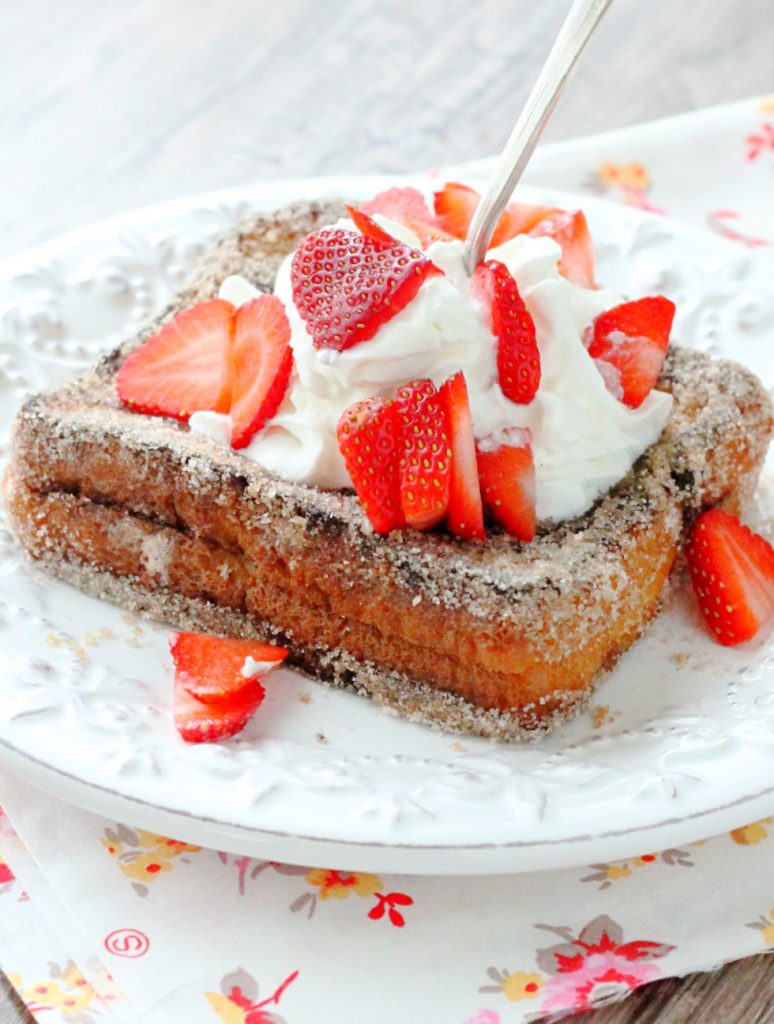 My philosophy with breakfast on special occasions is to go big or go home. You'll make any morning special when serving this Nutella Stuffed Churro French Toast.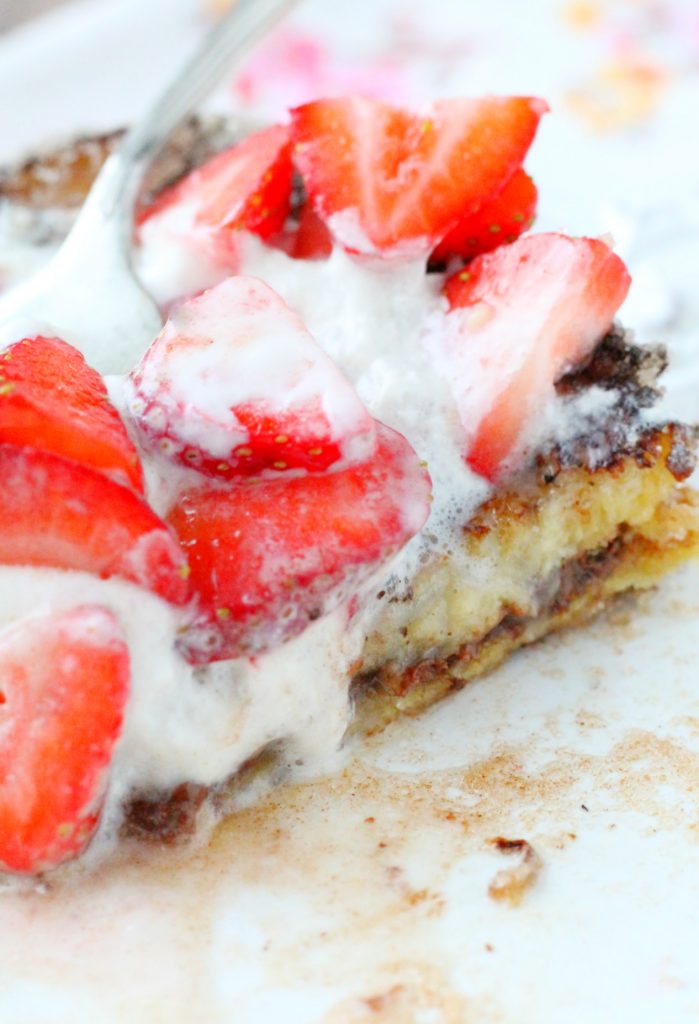 I've served up several savory breakfast and/or brunch recipes lately that are suitable for celebrating (see HERE and HERE) but it's been a while since I've done a decadent sweet breakfast recipe.
I've been in a mood this past month. My Facebook feed is too political and angry. Our dog is 15 1/2 and nearing her final days with us. We've had some unexpected repairs and things come up with the house and my husband's truck. Nothing worse than anyone else deals with but I've just been feeling unsettled lately.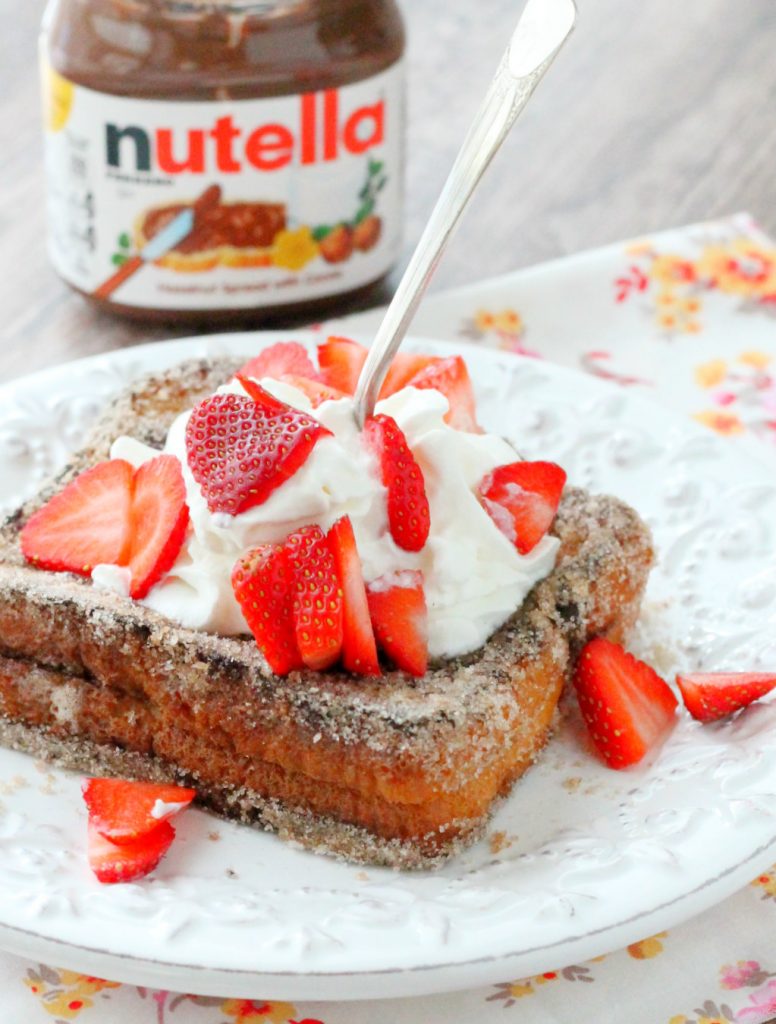 So I thought to combat that I'd make something happy today. Nutella sure makes me happy. And anything coated in cinnamon and sugar usually puts a smile on my face. What about you? I'm thinking with Valentine's Day coming up you should put this on your weekend breakfast menu.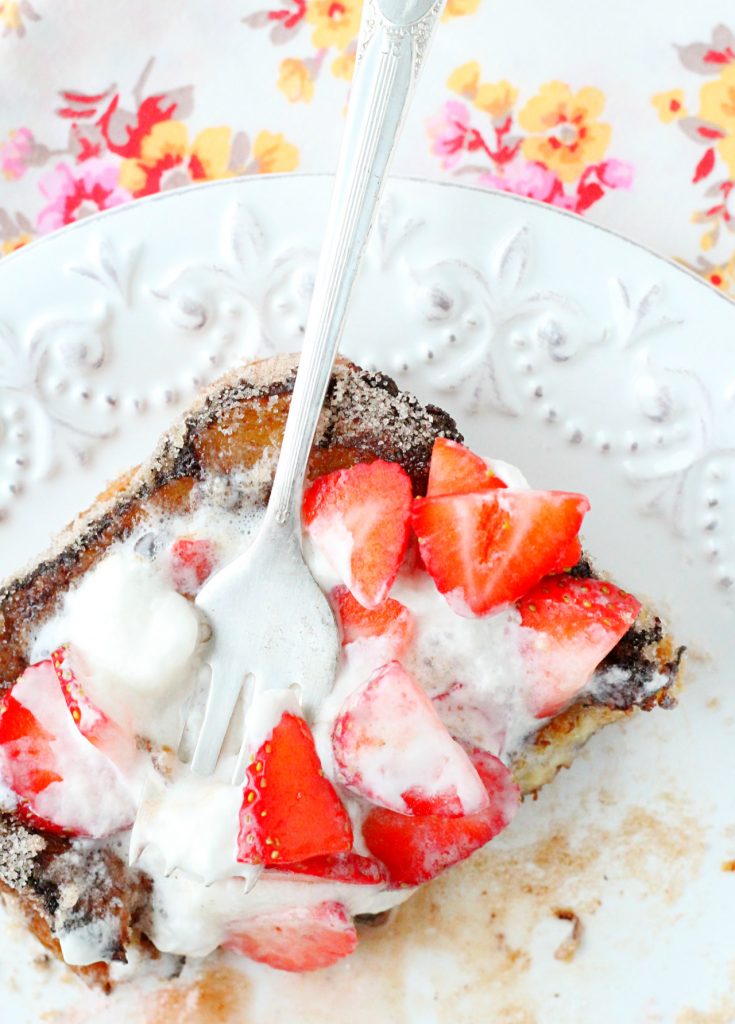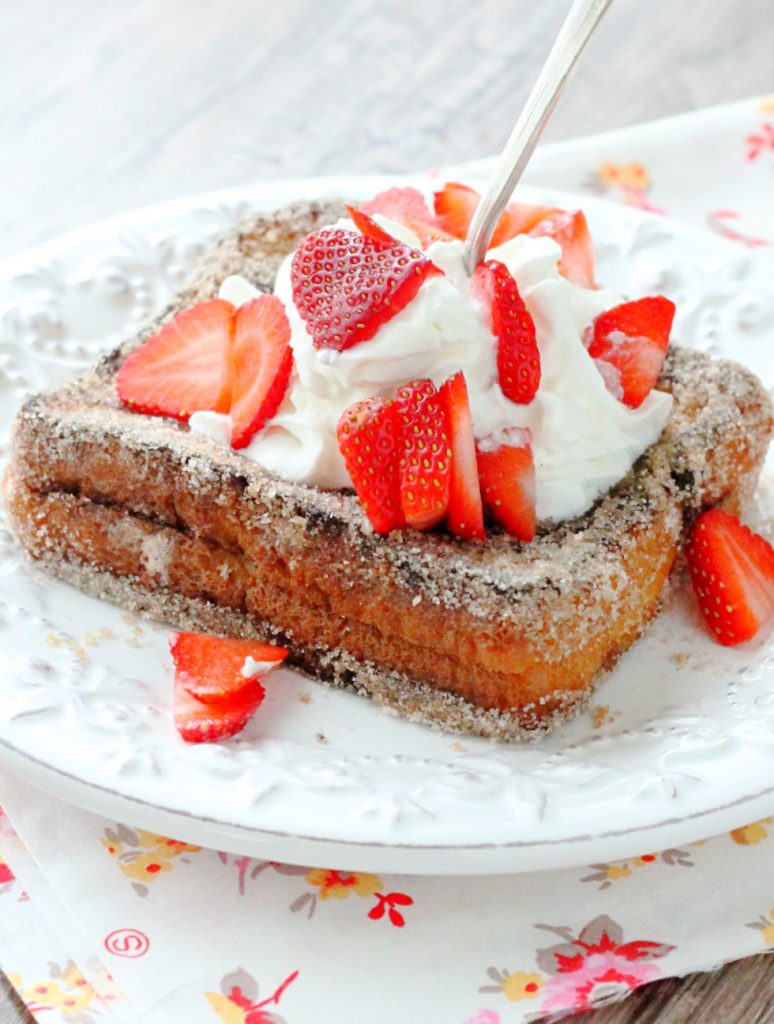 Nutella Stuffed Churro French Toast
2017-02-09 11:22:41
Serves 4
Ingredients
8 slices brioche bread
8 tablespoons Nutella
4 large eggs
1 cup half and half
1 teaspoon vanilla
1/2 teaspoon salt
4 tablespoons butter
1/2 cup sugar
2 teaspoons cinnamon
whipped cream
fresh strawberries, sliced
Instructions
Spread two tablespoons of Nutella between each of two slices of the brioche bread to make four total french toast sandwiches.
Whisk together the eggs, half and half, vanilla and salt to form the french toast batter.
Heat a non-stick skillet over medium-high heat.
Add one tablespoon of butter to the skillet and melt.
Dip one french toast sandwich in the egg batter so both sides are coated.
Cook the french toast on both sides until golden brown.
Repeat the process until all four french toast sandwiches are cooked.
In a shallow bowl mix together the sugar and cinnamon.
Dip each french toast sandwich into the cinnamon sugar mixture to coat both sides lightly.
Top the french toast with whipped cream and strawberries and serve.
Foodtastic Mom https://www.foodtasticmom.com/

This recipe is featured on Meal Plan Monday. Meal Plan Monday is proudly hosted by Southern Plate, Southern Bite, A Southern Soul, and Big Bear's Wife.