This Homemade Chorizo Recipe is simple to make and tastes fresher than store-bought so it's perfect for making the best Queso dip. Thanks to the Ohio Pork Council for sponsoring this recipe.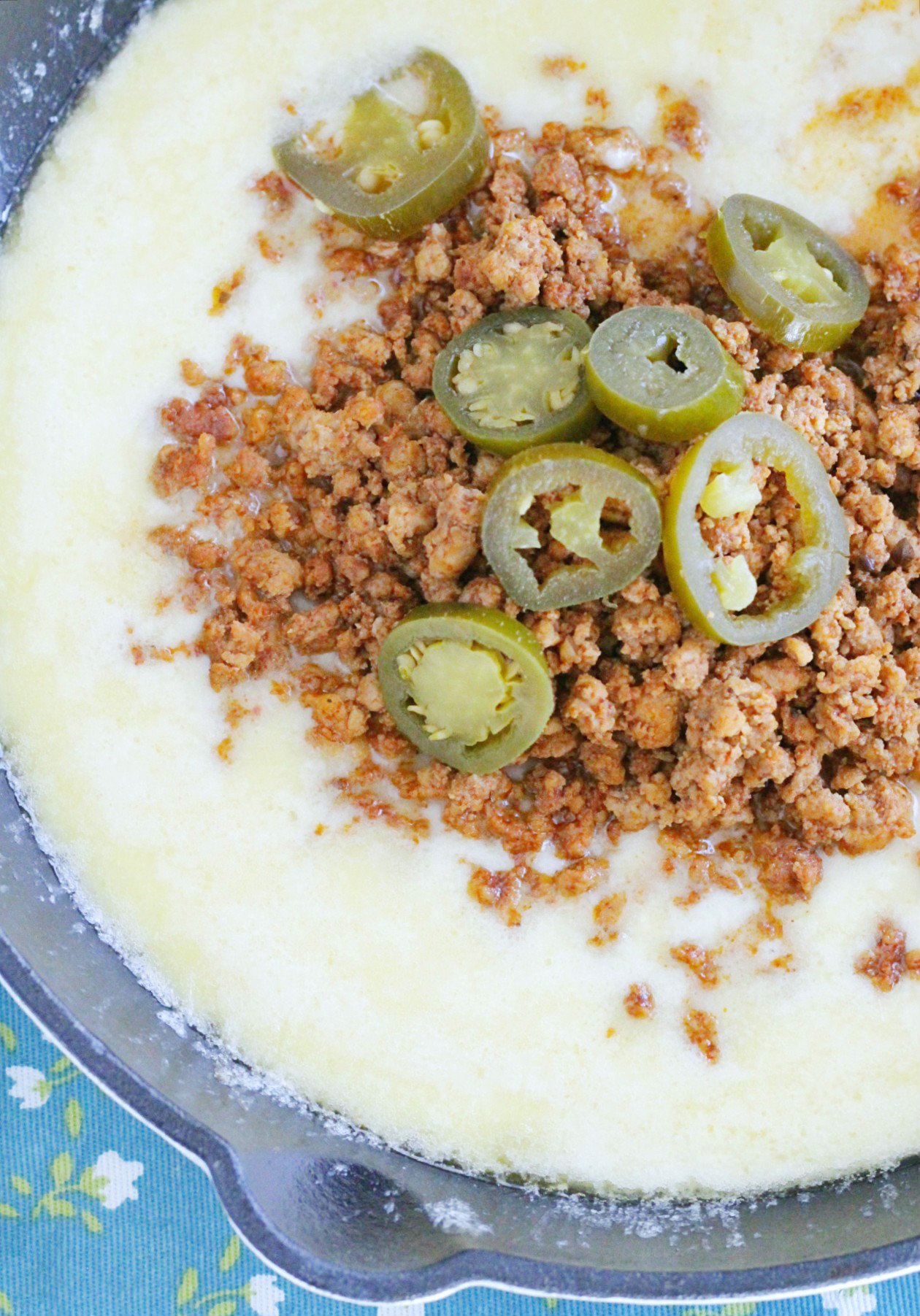 OK so you are probably wondering why it is necessary to go to the trouble of making homemade chorizo? Taste and freshness. I've always had trouble finding a good chorizo at my local grocery. And when I do find it I always feel like it's too greasy. I've had some really great chorizo at restaurants. And I love Queso dip topped with chorizo and jalapenos. That's some great game day grub! So I decided to gift you with a homemade chorizo recipe.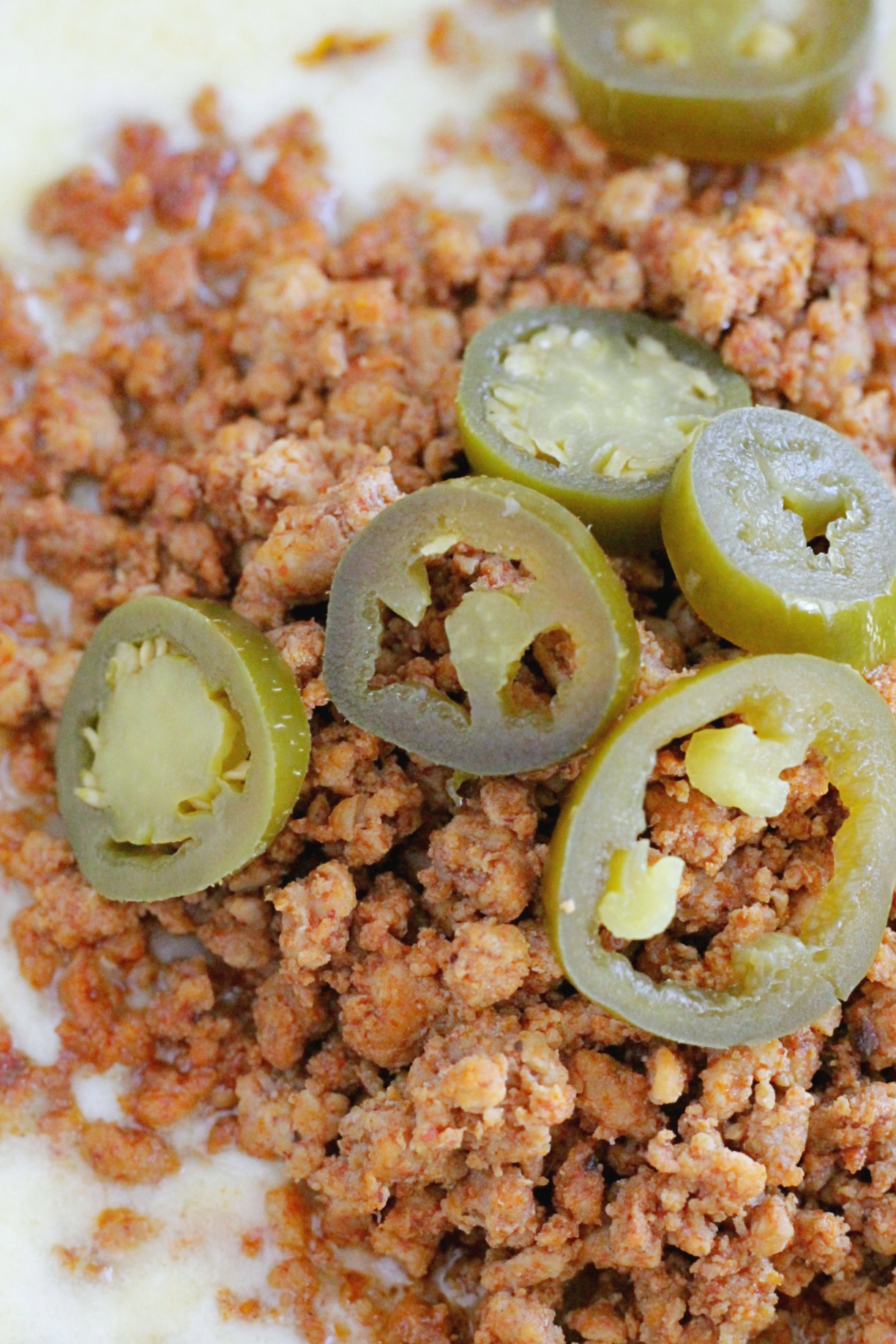 I did a lot of searching in Google and decided on this recipe for my seasonings, but I made a few adjustments as always. Pork shoulder was the cut I was hoping to find but I ended up with pork chops that I cut into large cubes. This made for some really tasty yet lean chorizo. Which personally I thought complimented the richness of the Queso dip really well.
Watch how to make this Homemade Chorizo Recipe:
For my Queso I found some melting cheese in the Mexican section of my store and then added some sour cream to it – super simple. You can use your favorite Queso recipe or even just melt some Velveeta cheese together with some Rotel tomatoes. The cheese is really just a vehicle to show off your freshly made pork chorizo sausage!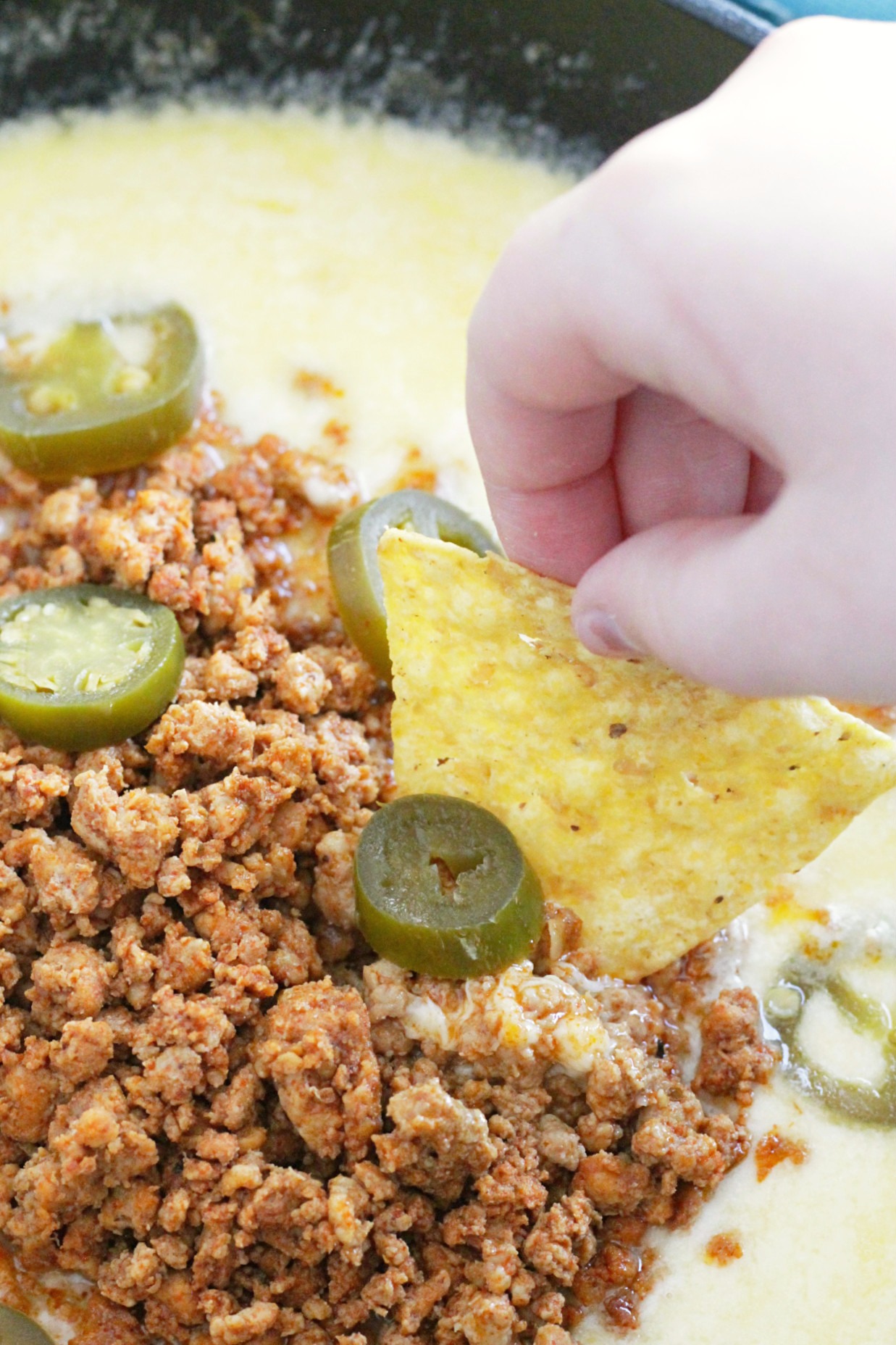 I'm thankful to my Ohio pork farmers for providing such fresh and delicious pork to my local grocery. When I purchase pork from my store I'm buying local. Ohio pork farmers are shipping their meat to Ohio stores as well as surrounding states. If you'd like to read more about the family farms that are dedicated to raising their pigs in a safe and healthy environment, please check out this post here.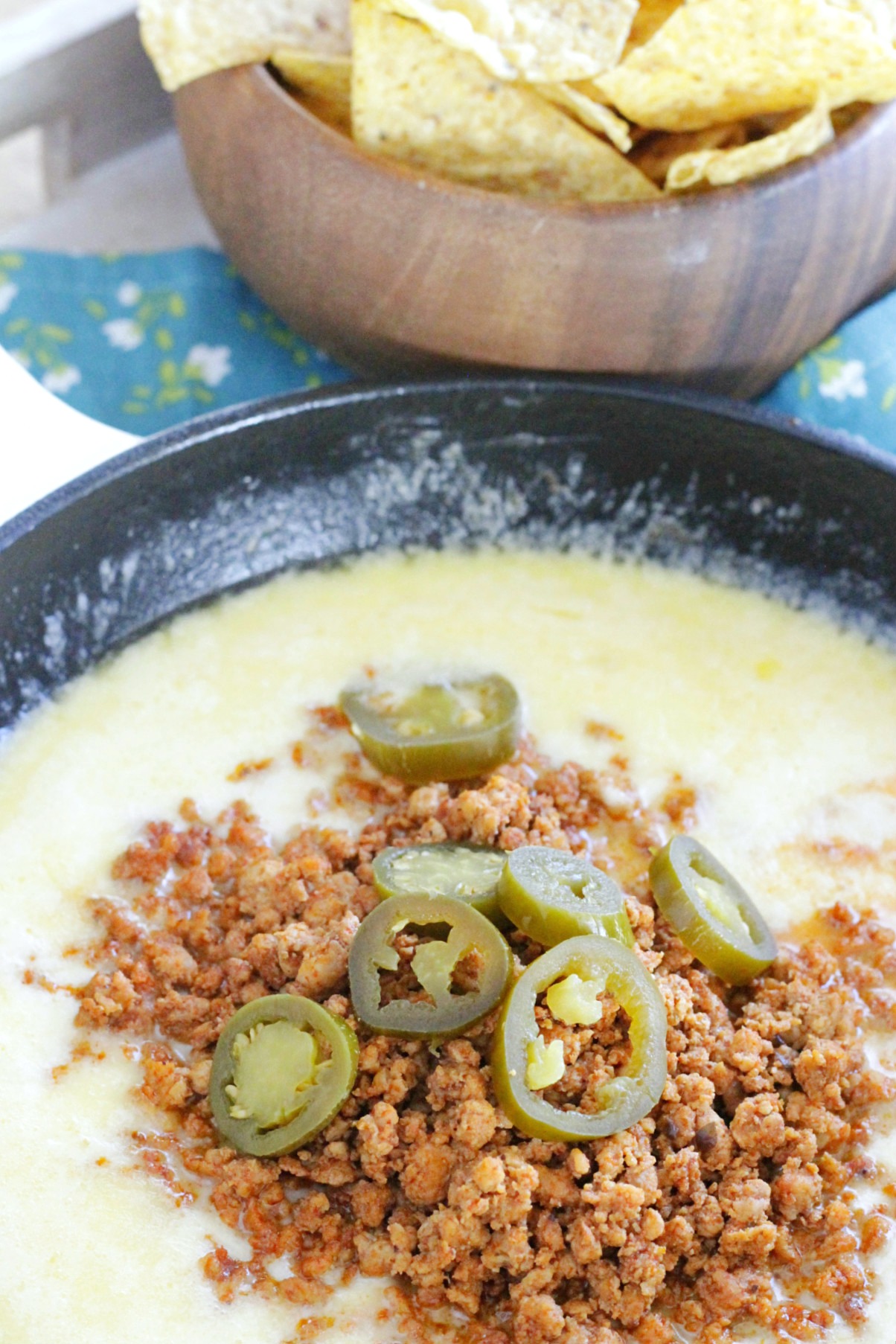 Tips for success with this Homemade Chorizo Recipe:
Buy fresh pork to grind from your local grocery – pork shoulder or boneless pork chops (do not remove fat) are good choices
I used a food grinder attachment for a KitchenAid mixer to grind my meat
You can also grind the pork in batches in a food processor
You can make a double or triple batch of homemade chorizo and wrap the sausage in logs with heavy duty plastic wrap, then seal them in freezer-safe zippered bags and freeze the sausage for up to one month
Foodtastic Mom is a participant in the Amazon Services LLC Associates Program, an affiliate advertising program designed to provide a means for sites to earn advertising fees by advertising and linking to Amazon.com. Any highlighted, clickable Amazon link you see is an affiliate link that I may earn advertising fees on.
Thank you so much for being a faithful reader and supporter of Foodtastic Mom. Be sure to PIN and print this recipe!

Homemade Chorizo Recipe
This Homemade Chorizo Recipe is simple to make and tastes fresher than store-bought so it's perfect for making the best Queso dip.
Ingredients
1 1/2

lbs

pork

pork shoulder or pork chops - cut into cubes

1/4

cup

apple cider vinegar

2

tbsp

chili powder

1

tbsp

sweet paprika

1

tsp

ground cumin

1

tsp

salt

1

tsp

garlic powder

1/2

tsp

coriander

1/2

tsp

oregano

1/2

tsp

cayenne pepper

1/8

tsp

ground cloves
Instructions
Toss the pork with all the ingredients - apple cider vinegar through cloves. Place in the refrigerator to "marinate" for about 30 minutes.

Process the pork through a food grinder or working in small batches process the pork in a food processor.

Cook the fresh ground pork chorizo in a non-stick skillet over medium heat until cooked through.

Use as a topping for your favorite Queso dip.

Raw chorizo (well sealed in zippered, freezer-safe bags) will keep in the freezer for up to one month.
More delicious pork recipes: