This pork schnitzel is kid-approved and simple enough for a busy weeknight dinner. Thank you to Ohio Pork for sponsoring this post. All opinions are mine alone.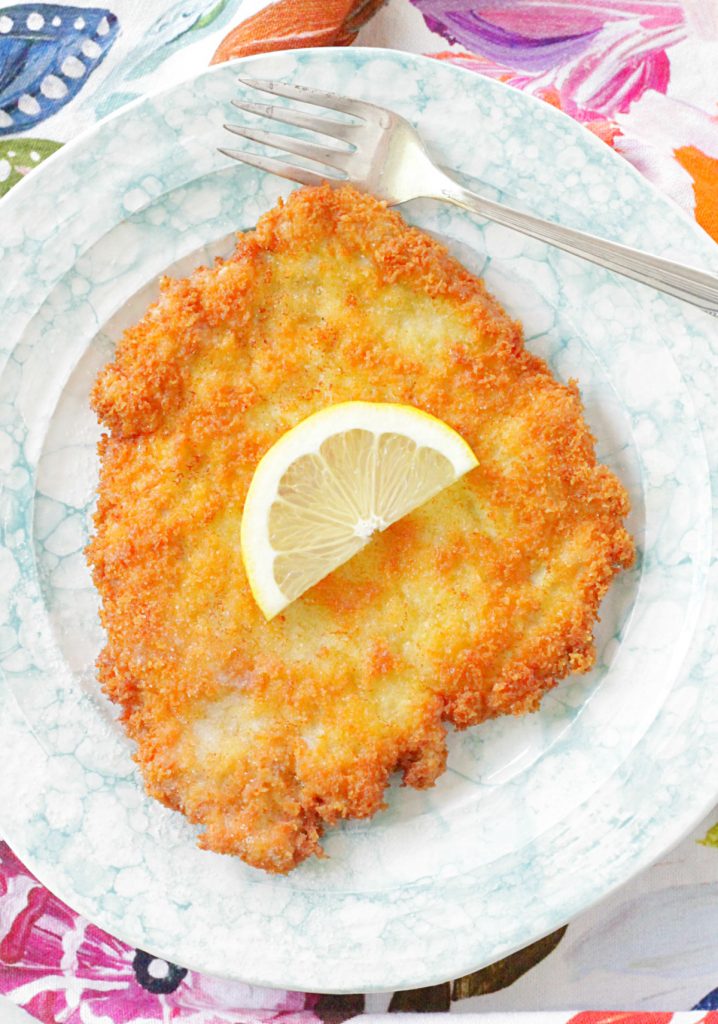 This pork schnitzel reminds me of the massive pork tenderloin sandwiches I'd order at my local county fair growing up. Pork tenderloin is pounded almost paper thin and then dredged in flour, eggs and fresh bread crumbs. A method so incredibly simple turns the pork into a crispy piece of perfection on a plate. And speaking of fairs be sure and checkout my GIVEAWAY at the end of this post.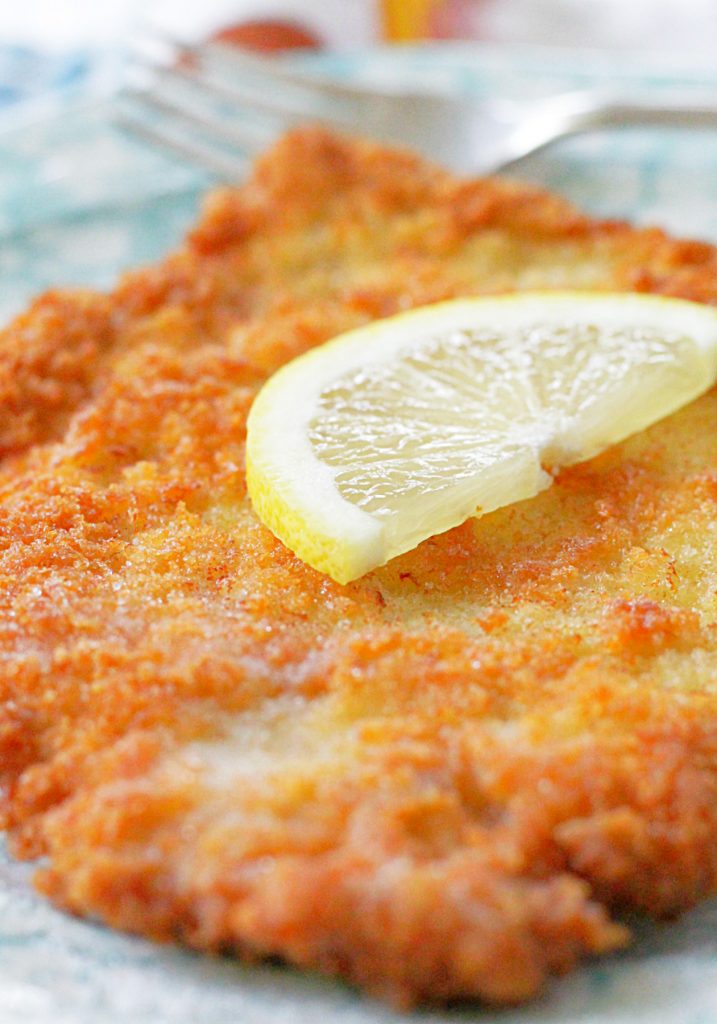 When I started blogging almost five years ago it was to chronicle my recipes in one central location for easy sharing. I never dreamed I'd get to partner with my local Ohio farmers to promote their food and stories but here I am. Ohio Pork is my latest partnership and I couldn't be happier. This year I'll be sharing recipes to show how versatile, economical, nutritious and delicious pork can be for your family's dinner table. As part of that partnership my kids and I got to enjoy an afternoon at Serber Farms in Sabina, Ohio – a family-owned farm going on its seventh generation in the farming business.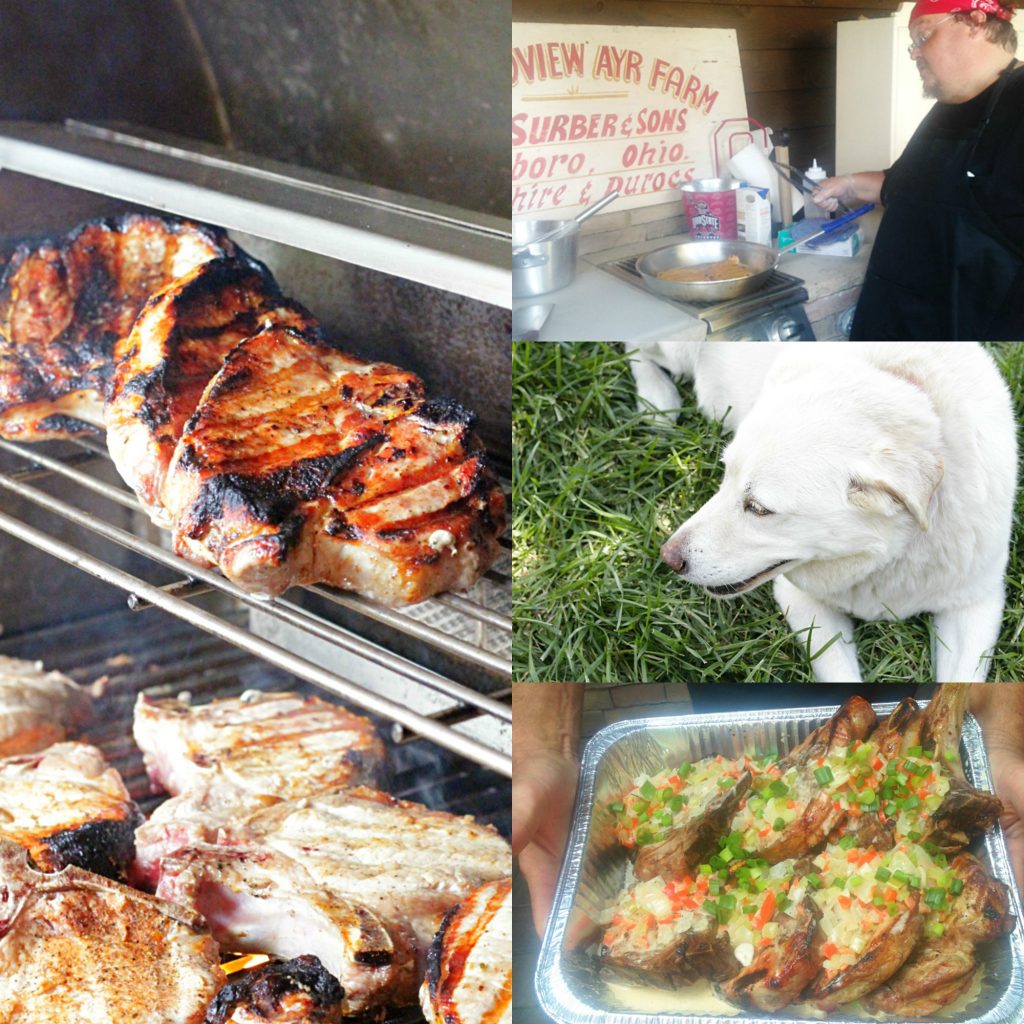 My kids got to enjoy an afternoon by the pool while I learned about pig farming and got a helpful cooking class from Chefs Matt and Jeff from Colonel De Gourmet Herbs & Spices. Then we all got to indulge in a dinner of Smothered Pork Chops, Pork Sliders with Smoked Gouda Mayo and my kids' absolute favorite Pork Schnitzel. Dessert was a delicious berry cobbler and a variety of fruit and cake parfaits provided by local baker Casey McIntosh of Batter Up Bakery in Leesburg, Ohio.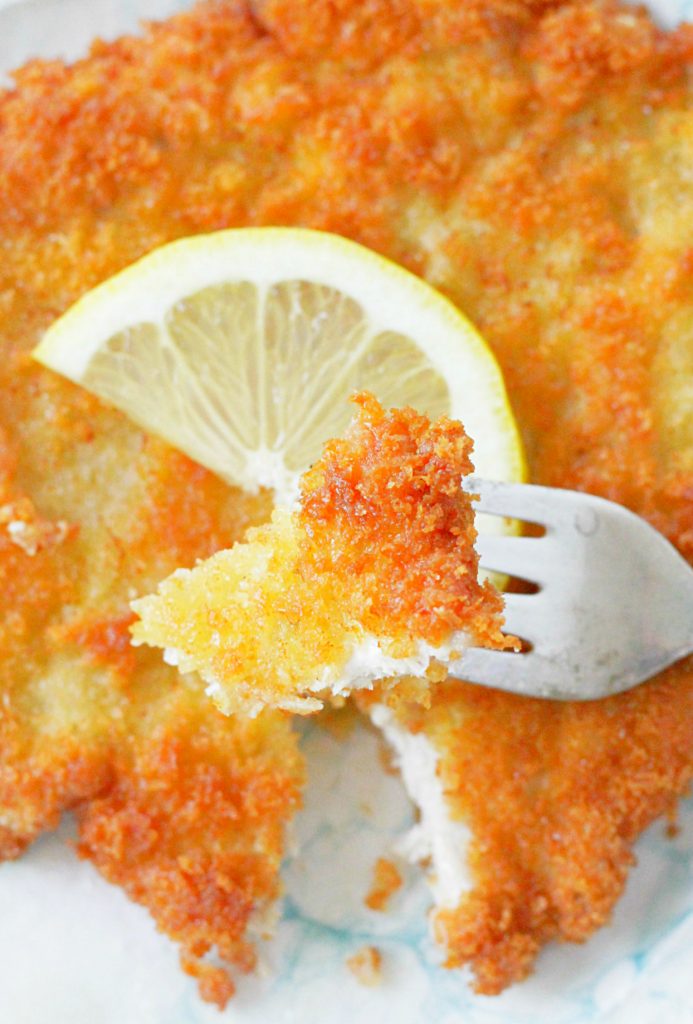 What we learned about raising pigs is that the majority of our meat comes from family-owned farms – like in Ohio from the Serbers and Uncle Squeals. And just by visiting your local grocery (especially if you live in the Midwest like me) you are buying local. Pork produced at the Serber's pig farm is packaged and delivered to all of my local grocery store chains. And there's no antibiotics or growth hormones in the meat ever. The piglets are weaned and then sent to live their days with their other piglet friends in temperature controlled barns. The pigs get human visits daily (one of the Serber's daughter-in-law talked about her now 15 year old daughter used to visit the pigs with her starting at 3 months old) to make sure they are happy and healthy.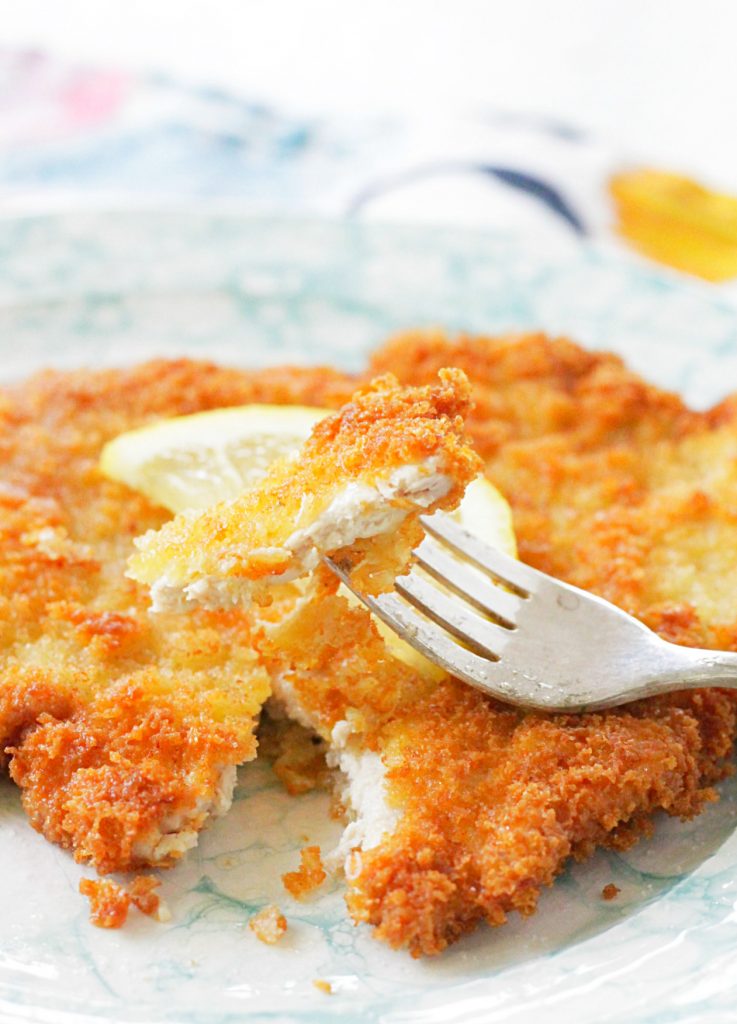 I didn't really have much choice in which recipe I shared with you from that farm visit. My kids went nuts over the Pork Schnitzel. They were begging me to make it at home. So here it is. The recipe is copied directly from what the chefs from Colonel De's provided. It's so delicious and will be making multiple repeat performances on my family's dinner table this fall.

Pork Schnitzel
This pork schnitzel is kid-approved and simple enough for a busy weeknight dinner.
Ingredients
2

boneless pork tenderloins

cut crosswise into four pieces

1

cup

all-purpose flour

2

tsp

Colonel De's Pork and Poultry seasoning

2

tsp

Hungarian paprika

2

tsp

salt

3

large

eggs

lightly beaten

1 1/2

cups

Panko bread crumbs

1/2

cup

vegetable oil
Instructions
Place each of the eight pieces of pork tenderloin between two sheets of plastic wrap and pound them until just 1/4-inch thick - using the flat side of a meat tenderizer. Lightly season both sides with salt and pepper.

Whisk together the flour, pork and poultry seasoning, paprika and salt in one shallow bowl. Add the eggs and lightly beat them to a second shallow bowl. Place the bread crumbs in a third shallow bowl.

Heat the oil in a large skillet until it is about 330 degrees F.

Take one piece of pork and dredge both sides in flour, then egg, then bread crumbs. Gently place into hot oil and fry 2 -3 minutes per side until deep golden brown. Transfer to a paper towel lined cutting board and repeat the process until all eight pieces of pork are fried.

Serve immediately with fresh slices of lemon.
Nutrition