Tortellini Broth Bowls are kid friendly and the perfect meal for when you don't feel like cooking.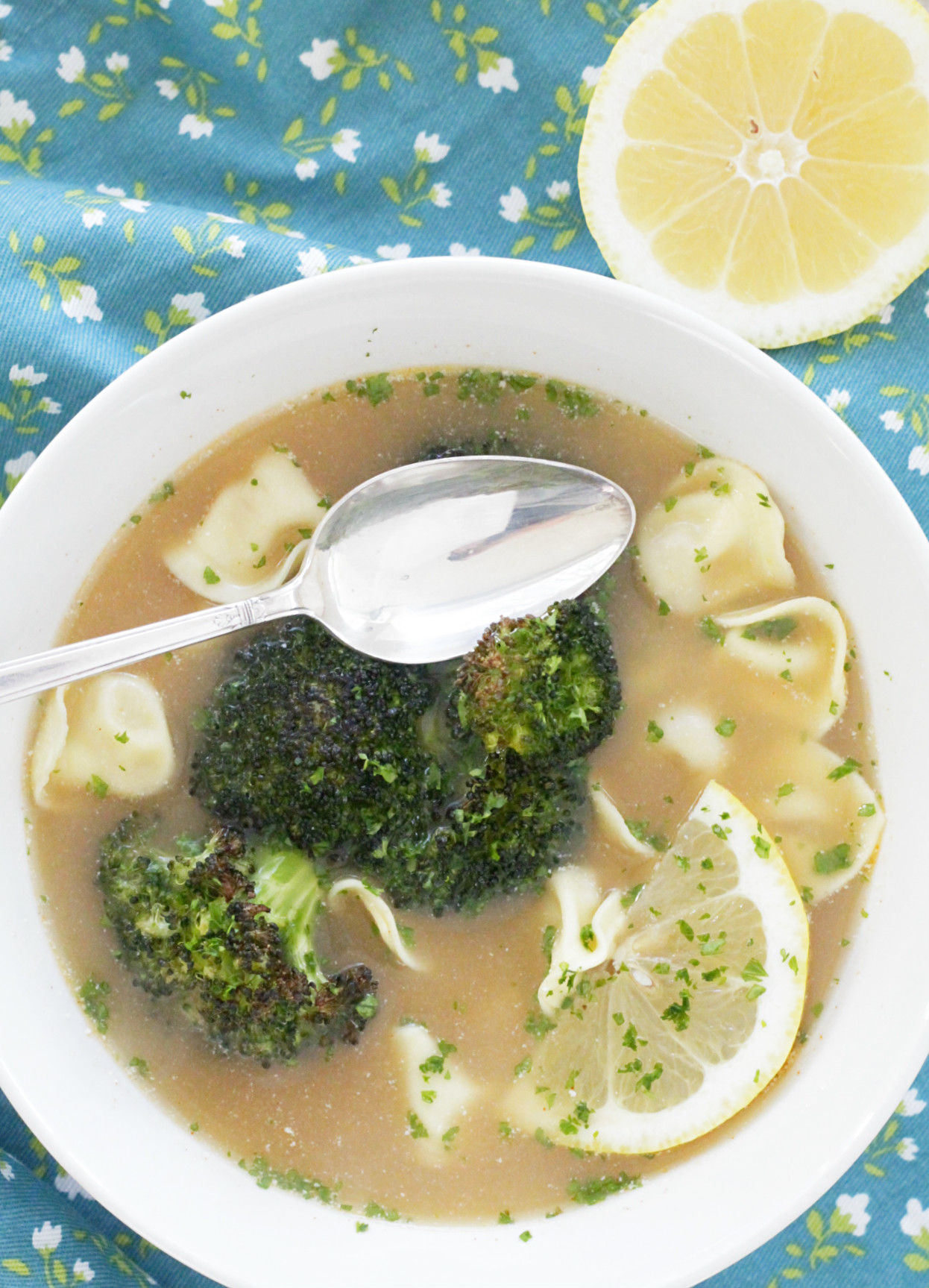 We've had quite the week around here. I'll spare you the details and just jump right back in to sharing good food with you like this idea I had for tortellini broth bowls. Panera makes some delicious broth bowls but they are pricey. Bone broth is a trend and in general I don't follow food trends but when it's cold outside and there's sickness going around my mind goes to sipping on broth.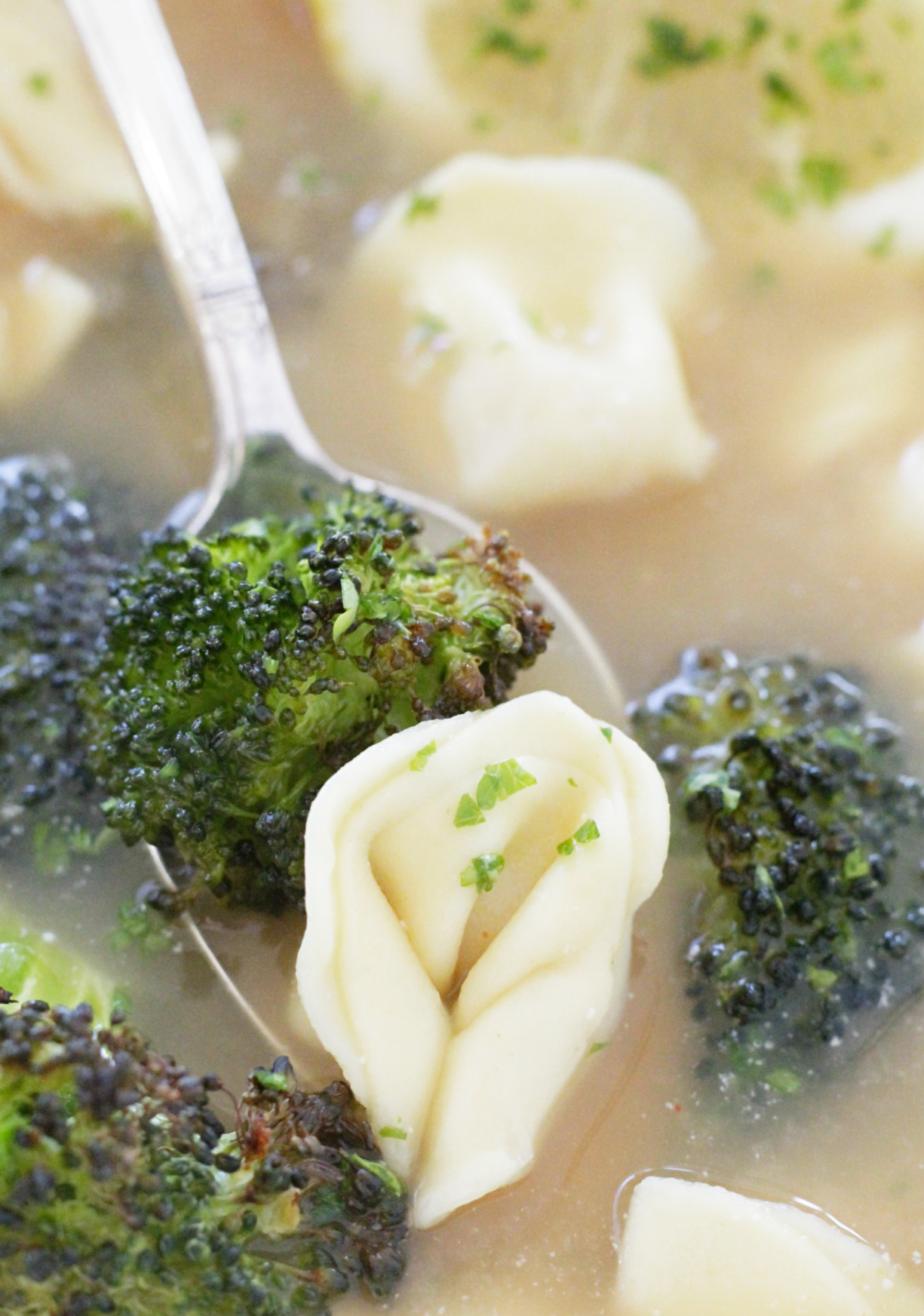 These tortellini broth bowls can be completely customized to your family's tastes. I heated some chicken bone broth and flavored it with fresh lemon juice, a bay leaf and some smoked paprika. Once it was boiling I tossed in a package of cheese tortellini and then roasted some broccoli for the vegetable. You could add rotisserie chicken, corn, cooked carrots, peas – whatever your kids will eat. The broth bowls are really good with a little sour cream stirred in at the end too. It makes them creamy and totally satisfying.

Tortellini Broth Bowls
Ingredients
4

cups

chicken bone broth (or just regular chicken broth)

juice of one half lemon

1

bay leaf

1/2

tsp

smoked paprika

1/2

tsp

salt

2

cups

fresh broccoli florets

1

tbsp

vegetable oil

1/2

tsp

salt

1

pkg

cheese tortellini

lemon slices

chopped parsley

sour cream
Instructions
Heat oven to 400 degrees. Toss the broccoli florets with the oil and 1/2 teaspoon of salt. Roast until the broccoli is cooked through, 15 - 20 minutes.

Add the broth, lemon juice, bay leaf, smoked paprika and remaining 1/2 teaspoon of salt to a saucepan. Heat until beginning to boil. Add the tortellini and cook according to package directions. Remove from heat.

Ladle the broth and tortellini into each of four bowls. Add the roasted broccoli. Serve with lemon slices, chopped parsley and sour cream if desired.
FIND MORE SOUP RECIPES HERE: