Sheet Pan Omelettes are a convenient way to cook a dozen eggs at one time for meal prepping.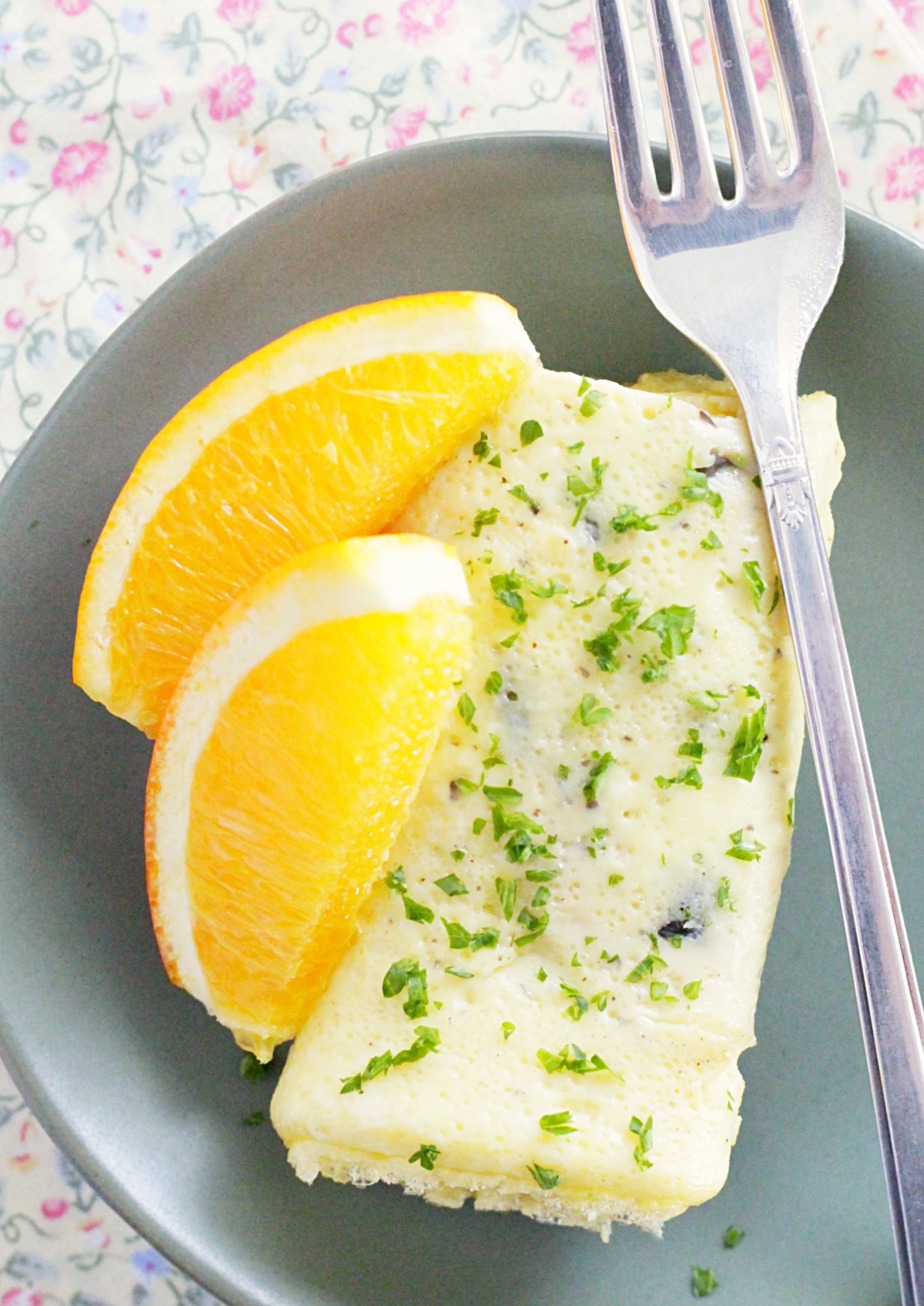 Mornings are different this year around here than they have been in the past six years. My son moved up to middle school and his day starts two hours earlier than my daughter's day. So fixing three separate breakfasts (including mine) is a reality now. Sheet pan pancakes have been a big help this week in getting back to our routine after Christmas break so I decided to see if I could make some sheet pan omelettes.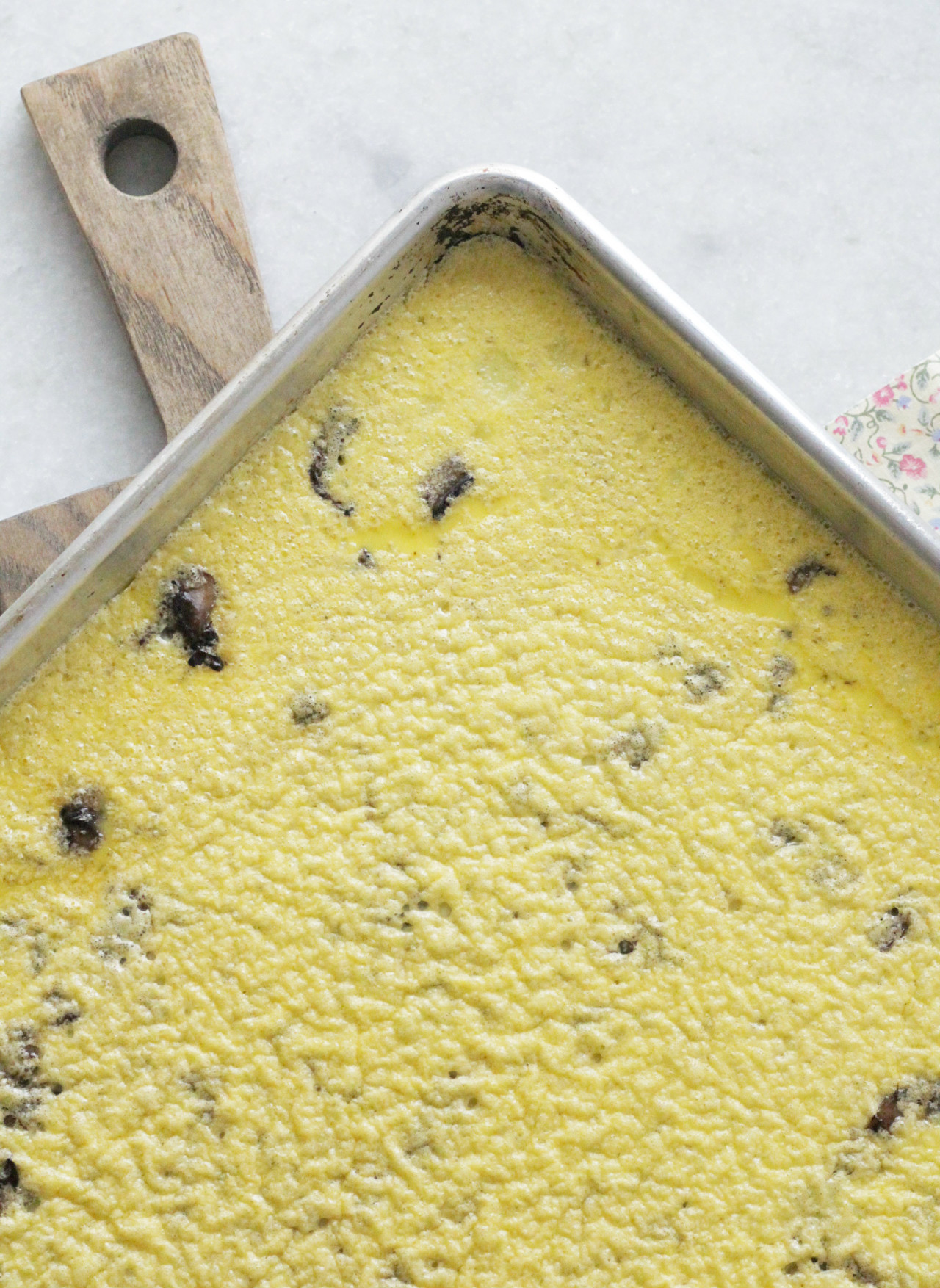 I searched quite a few recipes. I really wanted a light and fluffy texture to these eggs baked in a sheet pan. Cottage cheese and just a bit of water added to the eggs and then blended in a blender are what keeps these eggs light and fluffy like an omelette. The great thing about baking them in this way is that they cook evenly, which isn't always the case when making individual omelettes in a pan on the stovetop.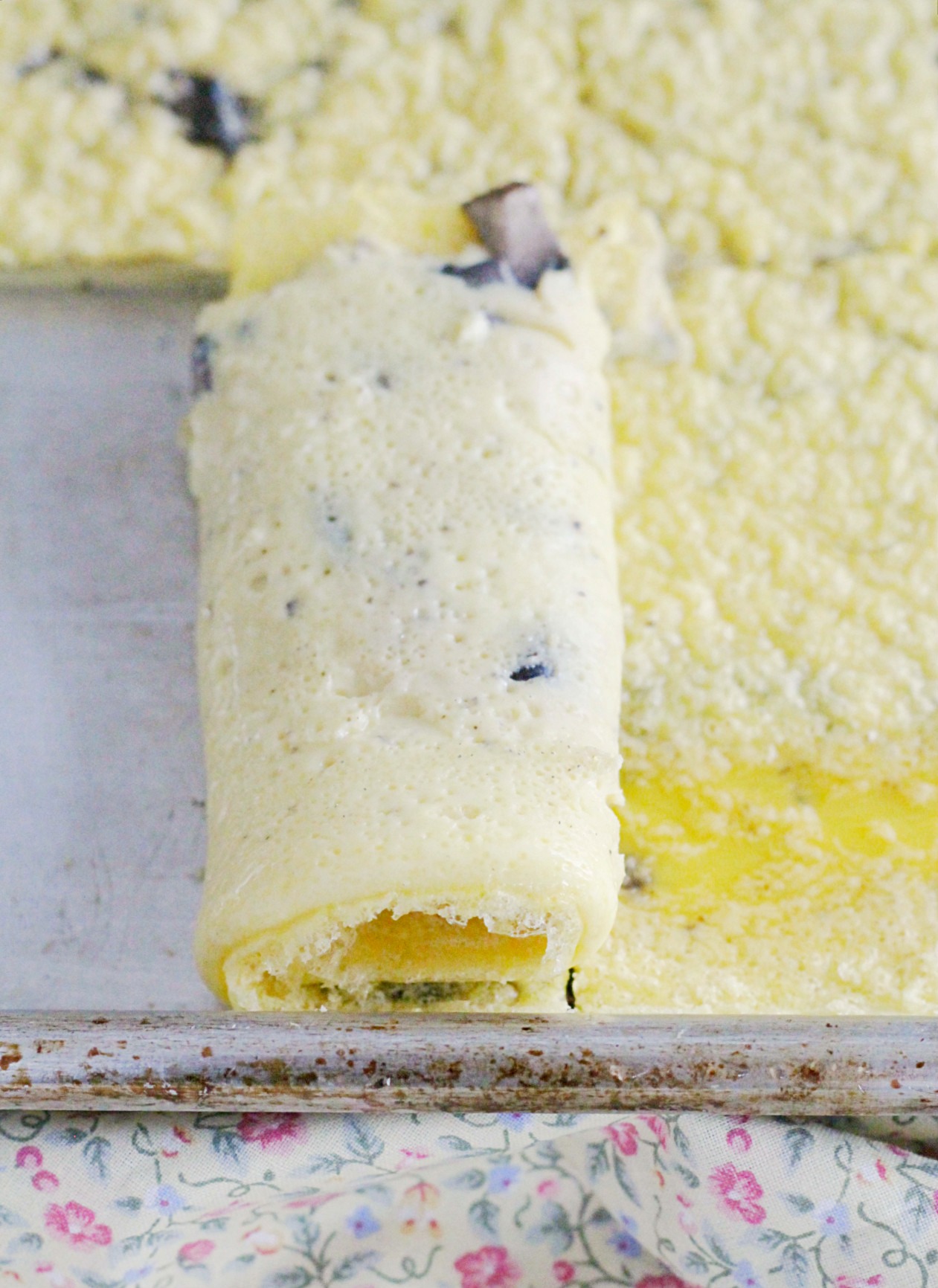 In addition to eating a rolled omelette on its own I think you could slice up some of the egg and serve it on a simple green salad or roll an omelette slice into a tortilla for a breakfast on the go. My son definitely prefers them in a tortilla.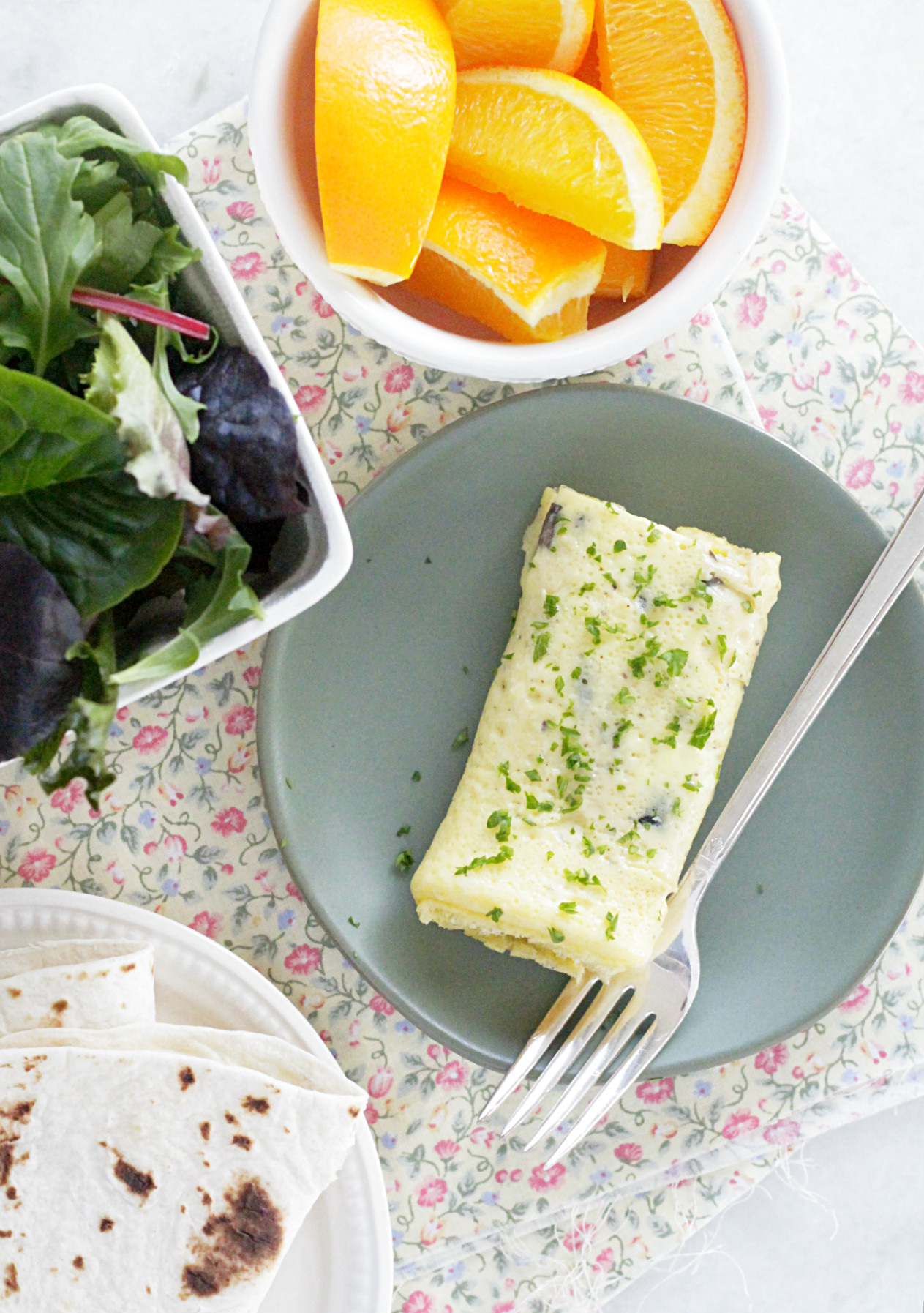 These sheet pan omelets are completely customizable. I chose to add some sautéed mushrooms but you could add some chopped ham and peppers or some cooked bacon and onion or really whatever you like. I would offer the suggestion that using a silicone Silpat liner in the bottom of the sheet pan will make the eggs release from the pan easier. My liners somehow got ruined when packing them up for our kitchen renovation (and I still haven't ordered new ones yet) which is why one is not pictured in the pan.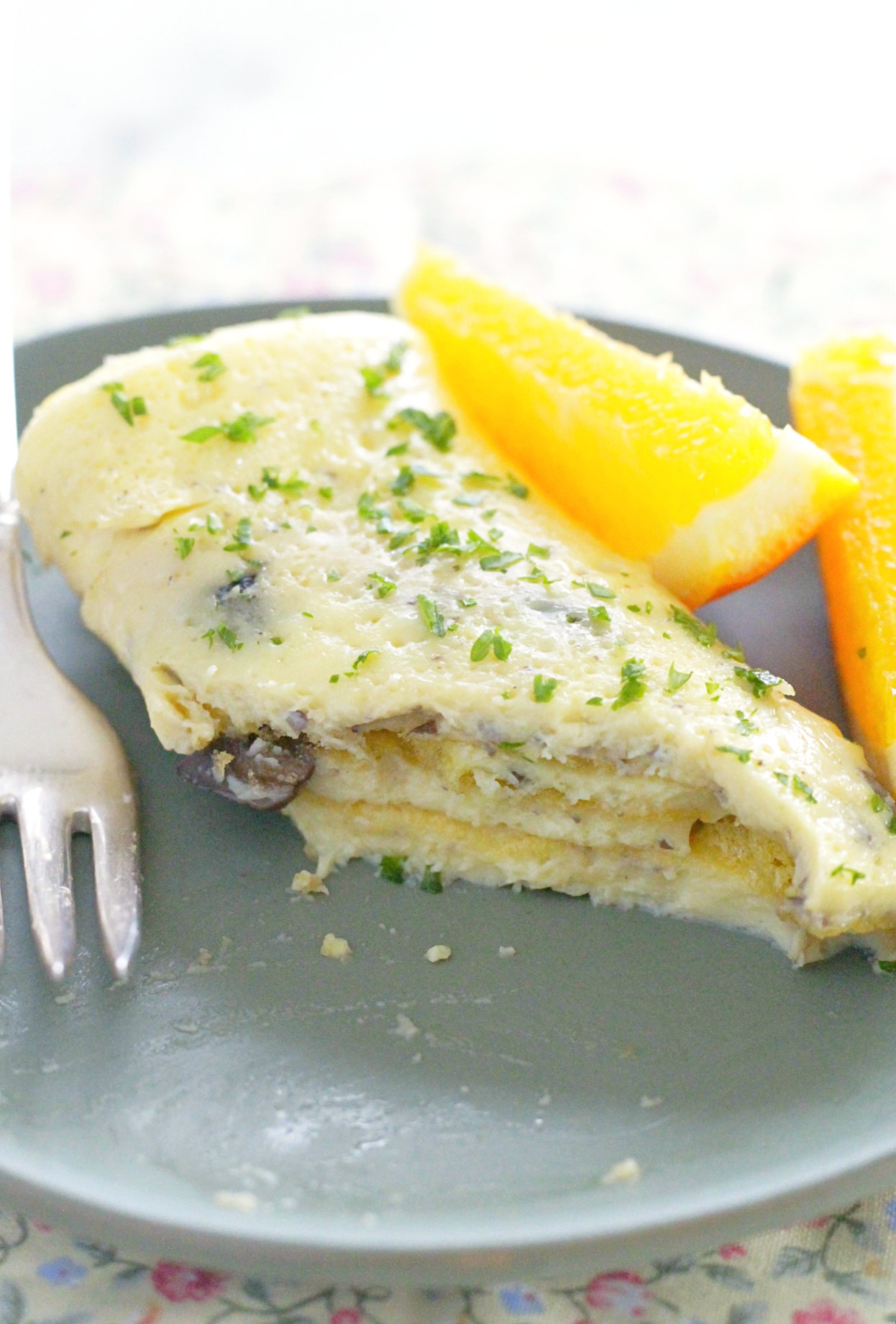 Despite the lack of a silicone liner I was really pleased with how these sheet pan omelettes turned out and I'm excited to make them again to experiment with other fillings. As alway be sure to PIN this recipe!

FIND MORE TERRIFIC BREAKFAST IDEAS HERE:
Sheet Pan Omelettes
Sheet Pan Omelettes are a convenient way to cook a dozen eggs at one time for meal prepping.
Ingredients
12

large

eggs

1/2

cup

low-fat cottage cheese

2

tbsp

Parmesan cheese

grated

1

tbsp

water

1/2

tsp

salt

1/4

tsp

pepper

1

cup

omelette fillings

I used browned mushrooms
Instructions
Preheat oven to 325 degrees.

Line a half sheet pan (12 x 17 inches) with a silicone Silpat liner. Or be sure to liberally grease the pan if you do not have a liner.

Add the eggs, cottage cheese, Parmesan cheese, water, salt and pepper to blender. Blend on high for about a minute.

Pour the egg mixture into the prepared sheet pan. Evenly top the eggs with the desired fillings (I used mushrooms that I had browned in butter).

Bake for 12 - 15 minutes or until the eggs are firm to the touch and cooked through.

Allow the eggs to cool in the pan for about 10 minutes. Slice into 8 rectangles and roll into omelettes. Eggs will keep in an airtight container for up to three days. Or wrap each roll in a tortilla with some shredded cheese and freeze for up to one month.
Nutrition