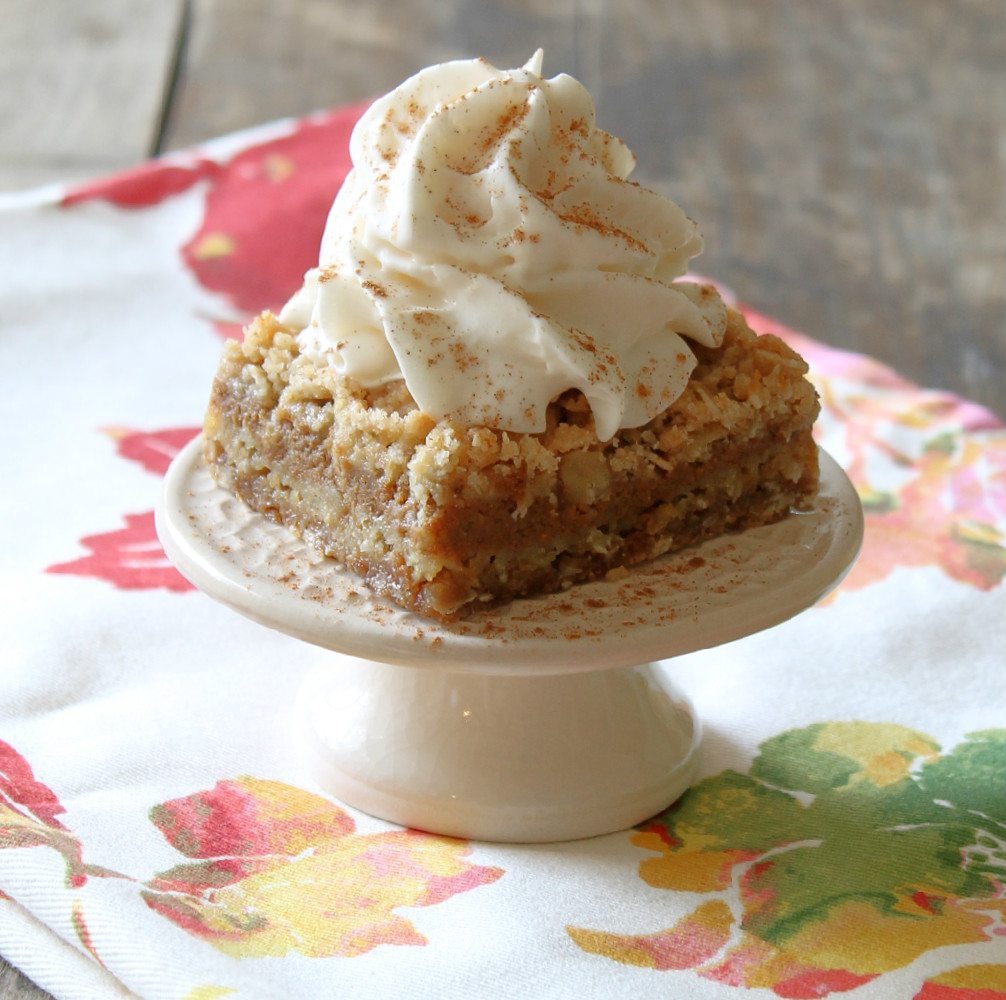 I saw these on Pinterest via Cooking Classy and knew I had to make them. Since our dinner of pork, potatoes and spinach was pretty healthy, I decided this was a dessert dinner. I would happily eat dessert with dinner each and every night, but I restrain our family's indulgence to 2-3 times per week. And oftentimes, dessert for us is fresh fruit so it's all good.
These bars were so incredibly delicious! I love oats in dessert anyway, and these were like the best oatmeal cookie ever combined with a better than usual pumpkin pie filling. A whipped or ice cream topping is also a must with these.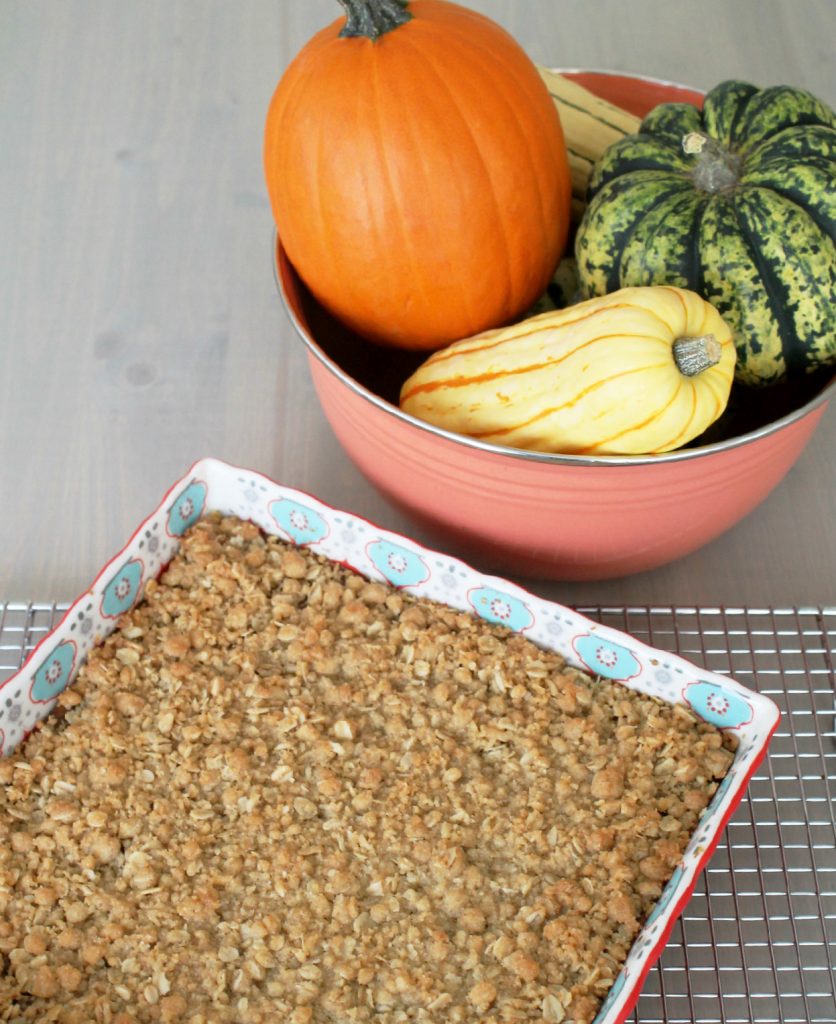 I also just had to show off my new dessert dish from Anthropolgie. I'd been coveting it for quite a while and received it as a birthday gift from my Aunt. It has poppies painted on the bottom and the ceramic dish both baked and served these bars beautifully. Click HERE to be taken to Anthropologie's website. In the meantime, these bars are so tasty and quick to put together, you really must make them before the fall has passed us by.
Pumpkin Pie Crumb Bars
Ingredients
for crust and crumb
1 1/4

c.

all-purpose flour

1 1/4

c.

old-fashioned oats

1/2

t.

salt

1/2

t.

baking soda

1/2

c.

sugar

1/2

c.

light brown sugar

3/4

c.

unsalted butter

melted

1

t.

vanilla
for filling
1/4

c.

sugar

1/4

c.

light brown sugar

1

t.

cinnamon

1/2

t.

nutmeg

1/2

t.

ground ginger

pinch

of ground cloves

1/4

t.

salt

1

large egg

1

large egg yolk

1/2

t.

vanilla

1 1/4

c.

canned pumpkin puree

1/3

c.

half and half
Instructions
Preheat oven to 350 degrees.

Whisk together the flour, oats, salt and baking soda. Add in 1/2 cup each of sugars and mix until no clumps remain. Combine the melted butter and vanilla and add to crust and crumb mixture. Fold together until evenly moistened.

Gently press about 2/3 of mixture in bottom of a greased 9 or 10-inch square baking dish and bake in preheated oven for 10 minutes.

Meanwhile, in a clean bowl, whisk together the pumpkin filling ingredients: remaining sugars, cinnamon, nutmeg, ginger, cloves, salt, egg and yolk, vanilla, pumpkin and half and half. Be sure to whisk well until mixture is completely smooth.

Remove crust from oven and spread filling evenly over top of the crust. Return pan to oven and bake for 12 minutes more.

Remove pan from oven again and evenly sprinkle the remaining crumb mixture over the top. Bake again for 20-24 minutes, until center only giggles slightly. Remove finished bars from oven and cool in pan on counter for 1 hour. Refrigerate for at least 1 hour before slicing and serving bars topped with whipped cream or ice cream.