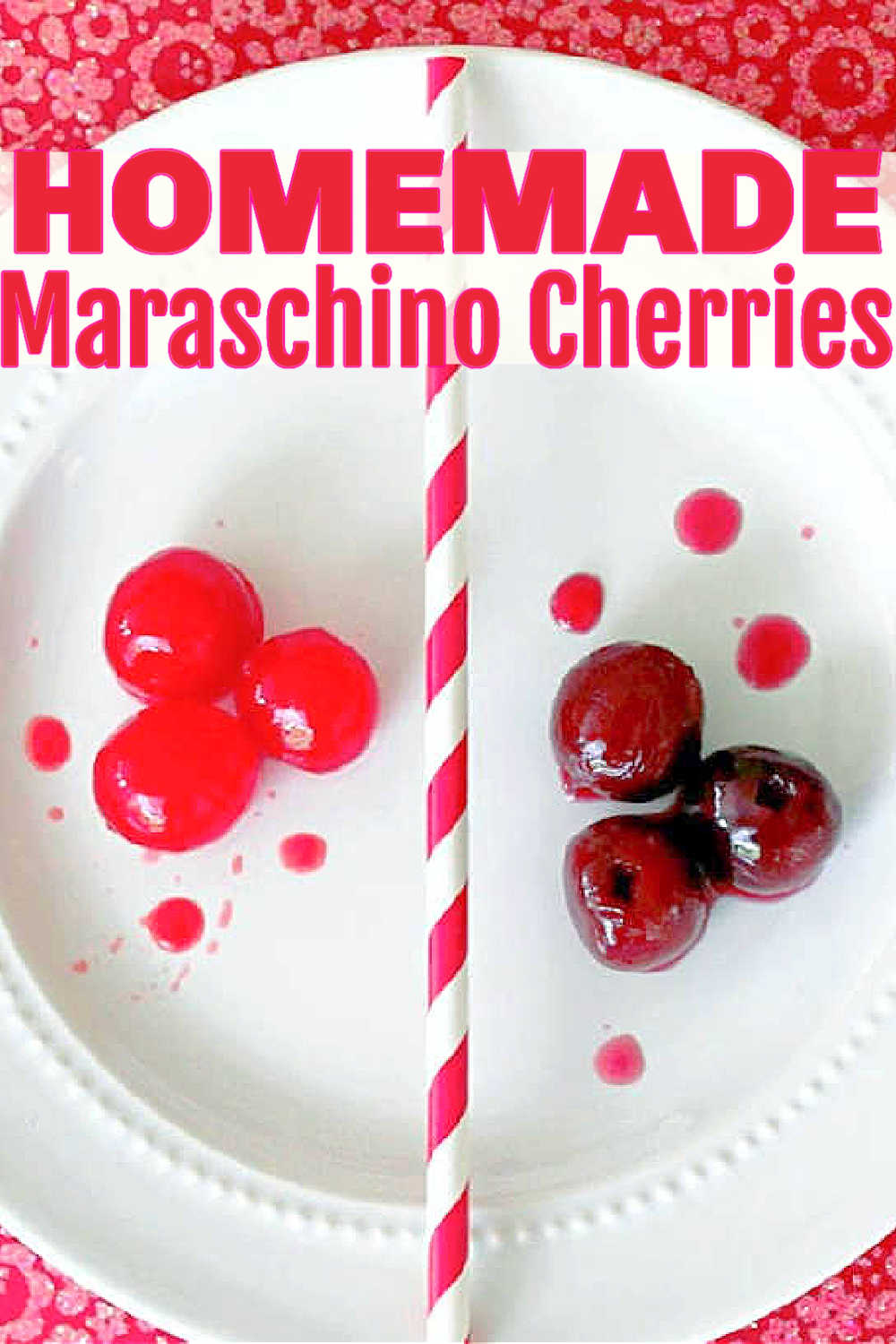 A non-alcoholic recipe for Maraschino Cherries to make at home. A simple recipe to make when fresh cherries are in season.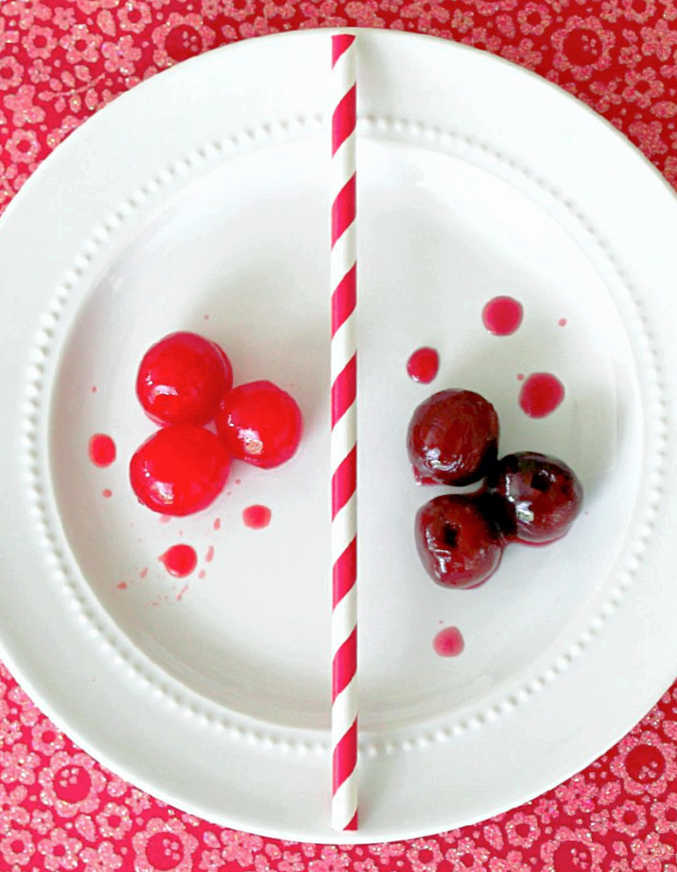 Why make Maraschino Cherries from scratch?
One of these is not like the other. As I've said before, I'm not hard-core about eating one way or another. I try for mostly real, whole food, but fast and convenience foods happen. I'm a little more stingy when it comes to high-fructose corn syrup. It's pretty easy to avoid these days, so we do. Except in the case of maraschino cherries… until this week, that is. The store-bought variety were never something I would eat just because. They were simply the cherry on top of the sundae. The homemade ones, however, can and should be eaten unadorned and just because.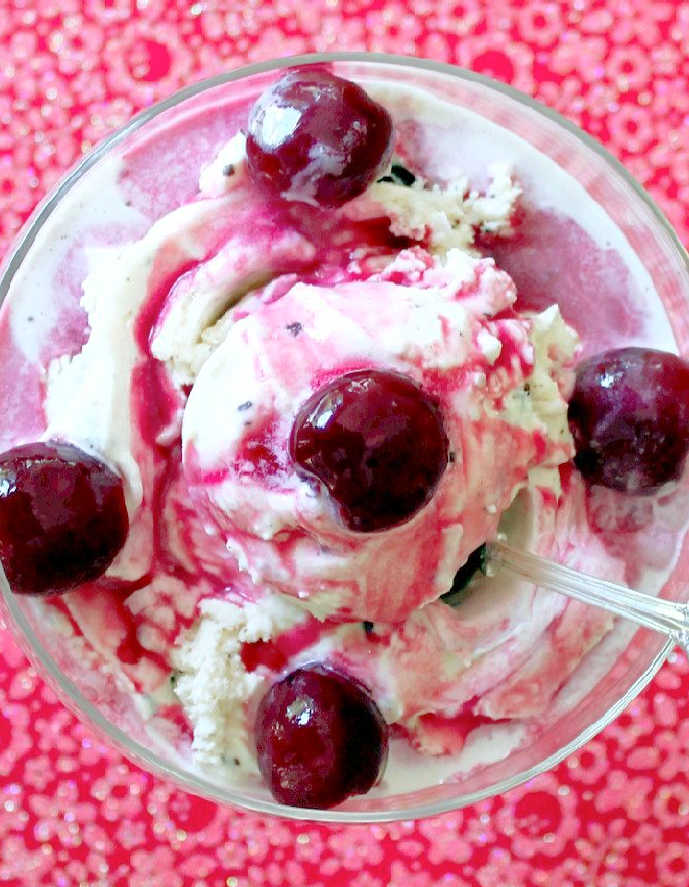 I'd never considered it was possible to make these neon red colored nostalgic treats myself. Turns out, there are numerous recipes floating around, some using amaretto or maraschino liquor. In theory these sounded fun, but I wanted my children to be able to eat them. So I went with the non-alcoholic recipe I found here.
What to make with your Maraschino Cherries
Ice Cream Sundae – I love these cherries with Graeter's Coconut Chocolate Chip Ice Cream
Shirley Temple – Ginger Beer + Grenadine
Cherry Bourbon Cocktail – Jim Beam Red Stag Black Cherry Bourbon + really good ginger beer, like Fever Tree
Manhattan – Whiskey or Rye + Sweet Vermouth + Bitters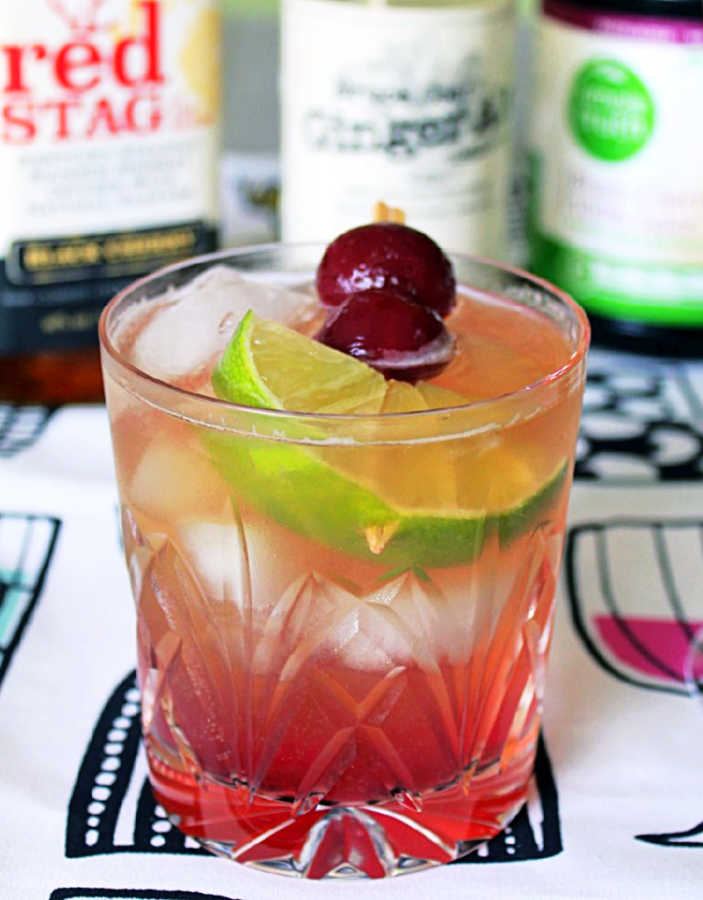 Kitchen Tips
Foodtastic Mom is a participant in the Amazon Services LLC Associates Program, an affiliate advertising program designed to provide a means for sites to earn advertising fees by advertising and linking to Amazon.com. Any highlighted, clickable Amazon link you see is an affiliate link that I may earn advertising fees on.
Thank you so much for being a faithful reader and supporter of Foodtastic Mom. Be sure to PIN and print this recipe!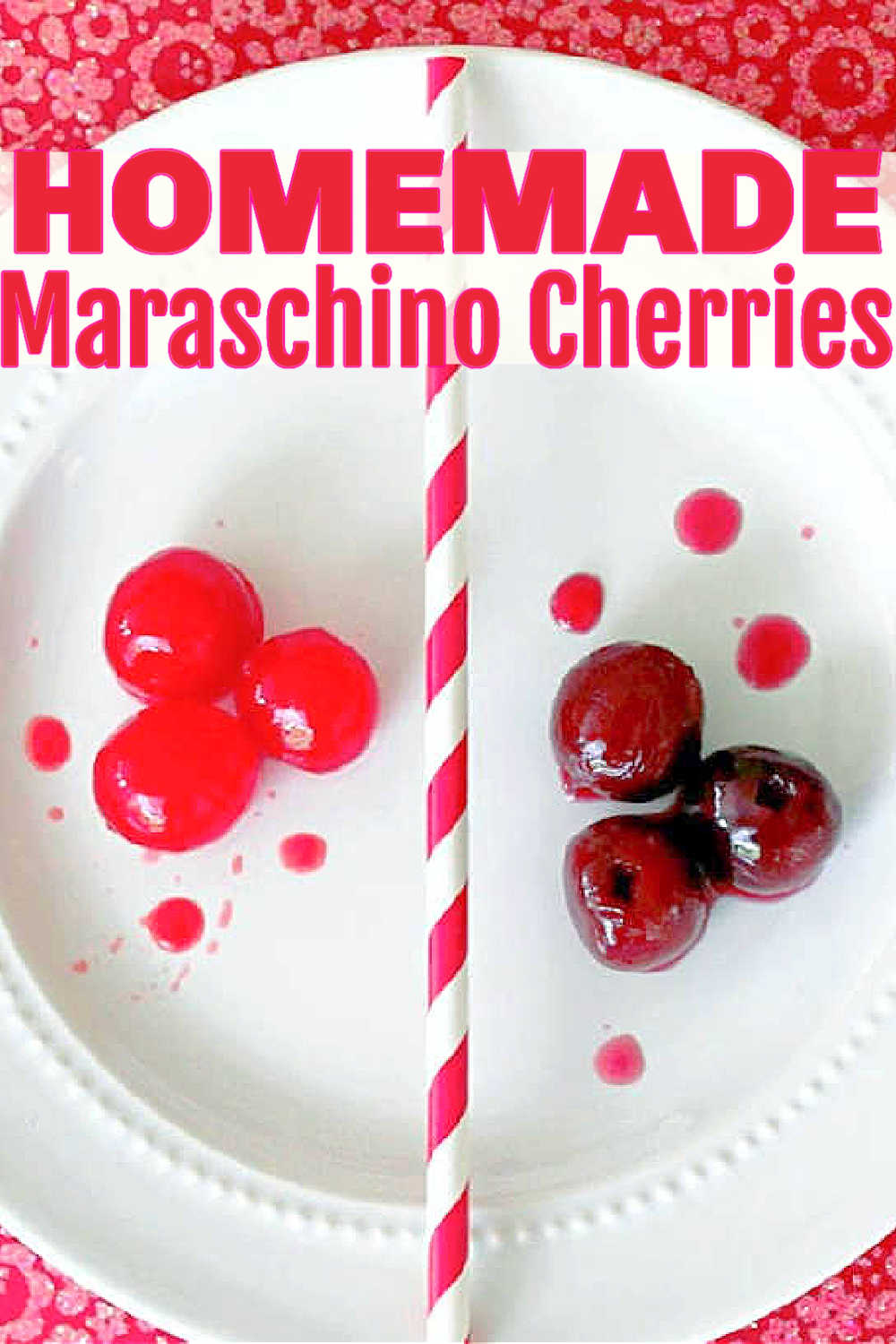 Maraschino Cherries
A non-alcoholic recipe for Maraschino Cherries to make at home. A simple recipe to make when fresh cherries are in season.
Ingredients
1

lb

sweet cherries

pitted and stemmed

1 1/2

cups

water

1/2

cup

cherry or grape juice

make sure it is 100% juice

1

cup

sugar

juice from 3 lemons

1

whole

star anise

1

tsp

almond extract

pinch of salt
Instructions
In a large nonreactive saucepan, add the water, cherry or grape juice, sugar, lemon juice, salt and star anise.

Place the saucepan over medium-high heat and bring to a boil. Reduce the heat and simmer the mixture until the sugar has dissolved.

Add the cherries and almond extract. Simmer on low heat for 10 minutes.

Remove the pan from the heat, transfer the cherries and syrup to a bowl and let cool to room temperature.

Transfer the cherries and syrup to an air-tight container and refrigerate. The longer the cherries steep, the more flavorful they will become.
More Cherry Recipes