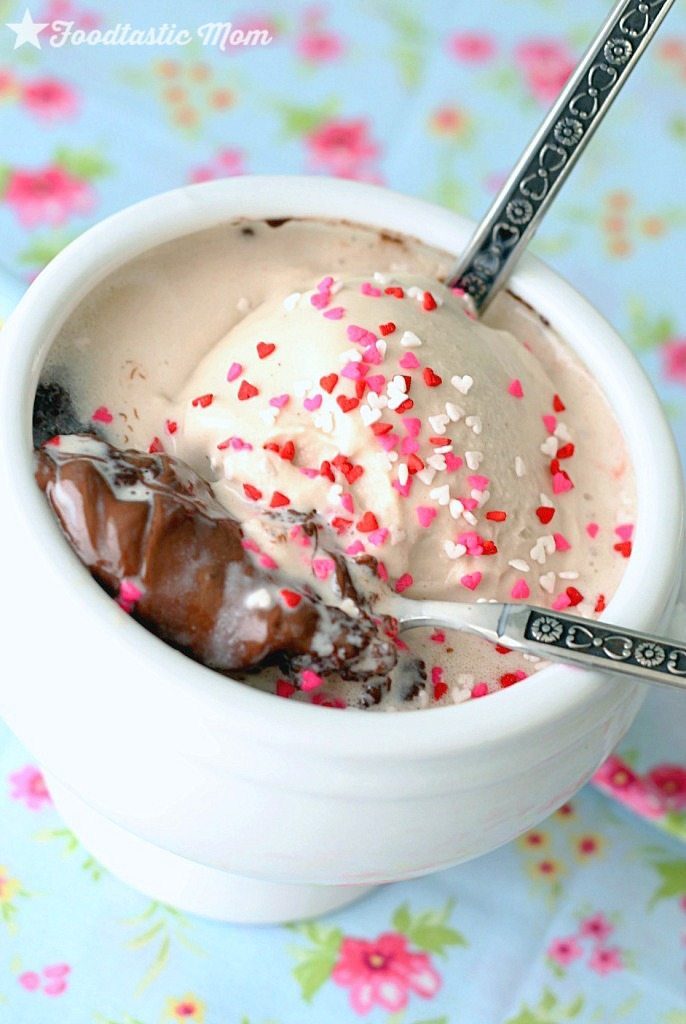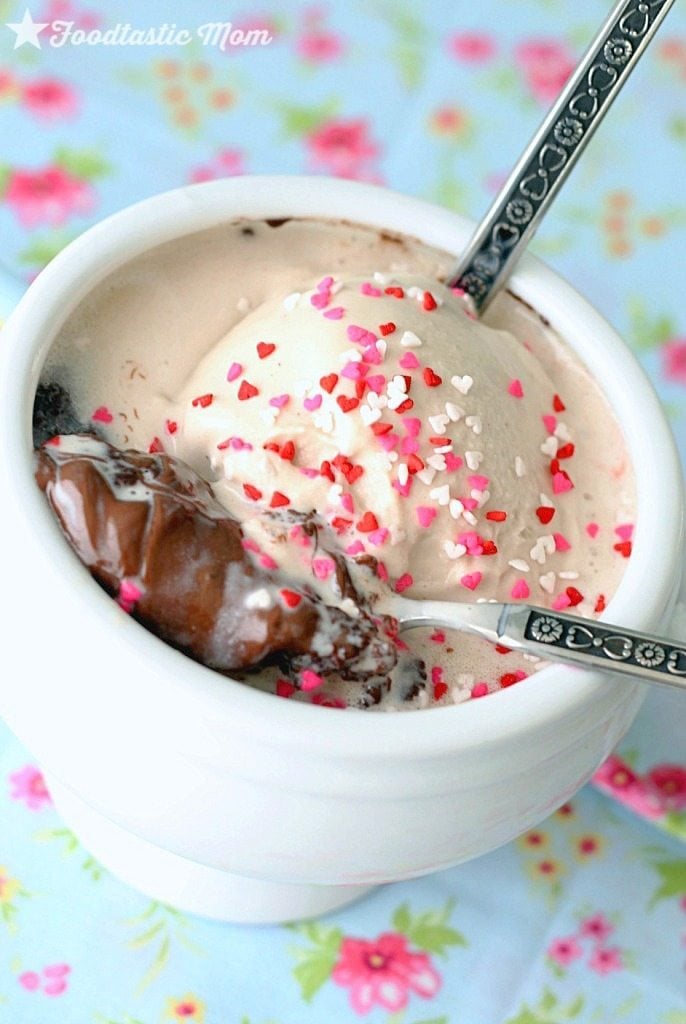 I'm sharing this Five Minute Nutella Cake for Two today with Valentine's Day in mind but this cake shouldn't be limited by Cupid. It's the perfect ending for any date night, no matter the time of year. It is so fool-proof that even if your guy is less than skilled in the kitchen he should still be able to make it. I found the original recipe HERE and it is a keeper! And guys, if you can make a cake, you might be considered a keeper too.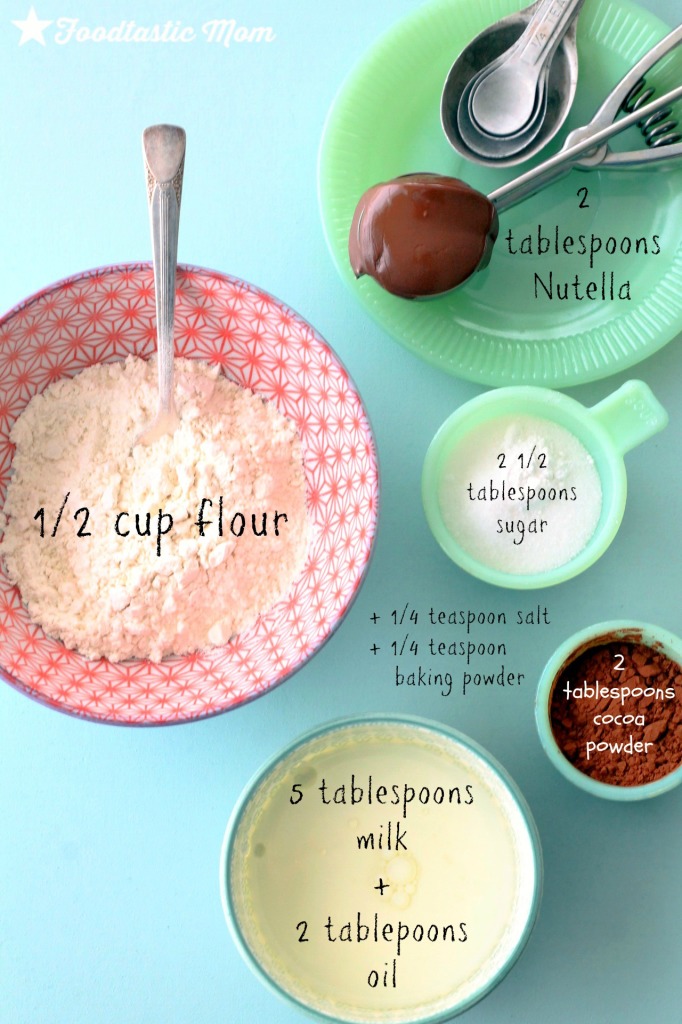 Believe me, I would not judge eating this chocolatey, Nutella-ey, ooey-gooey cake all by yourself. It is certainly possible. But add a big scoop of ice cream on top and this cake is a whole lot of treat! Warm chocolate cake, velvety Nutella center, sweet and melty ice cream on top… it's a pretty sweet end to any night, date or not.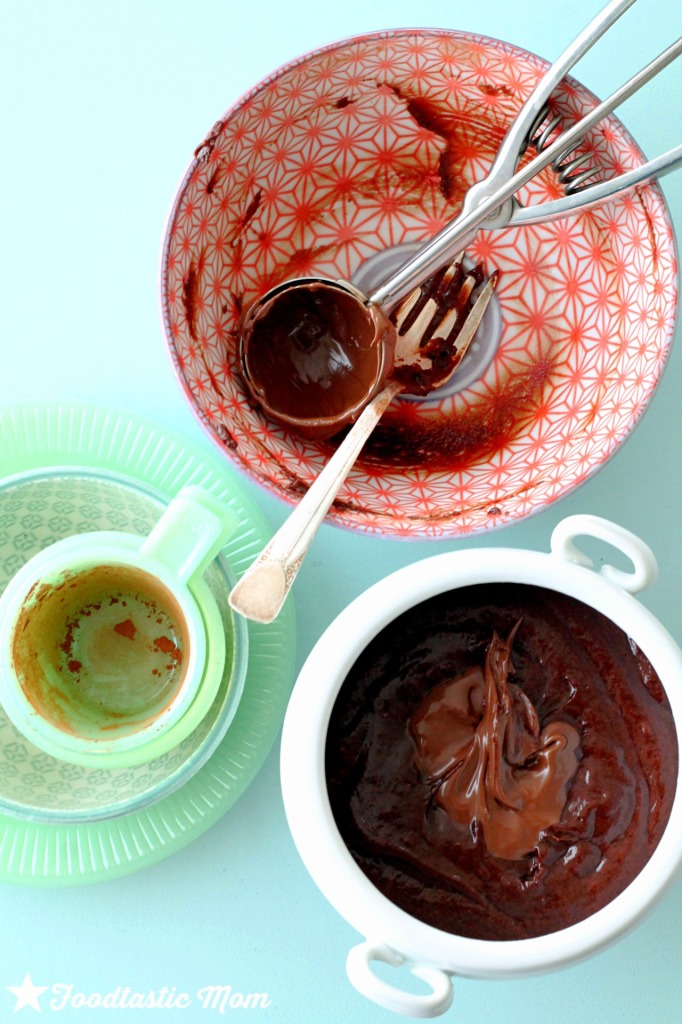 There are no special kitchen gadgets required to make this decadent dessert. A simple fork stirs together the dry ingredients with the wet. Dump the batter into a mug (a soup bowl works too), add a generous scoop of Nutella and microwave for 75 – 90 seconds. That's all that is required for chocolatey Nutella cake perfection. I topped mine with hazelnut gelato and heart sprinkles. Other good ice cream flavors might be coffee, vanilla bean, cherry or chocolate. You and your date are going to love this Nutella cake!
Need a full Valentine's Day Menu? Click on the pics to be taken to the recipes!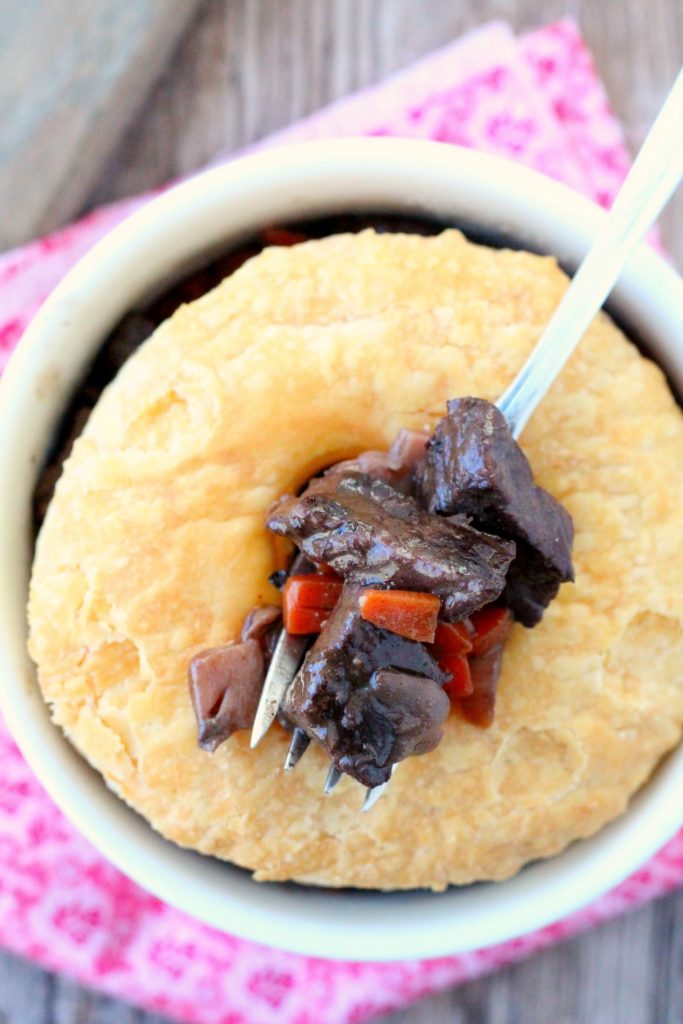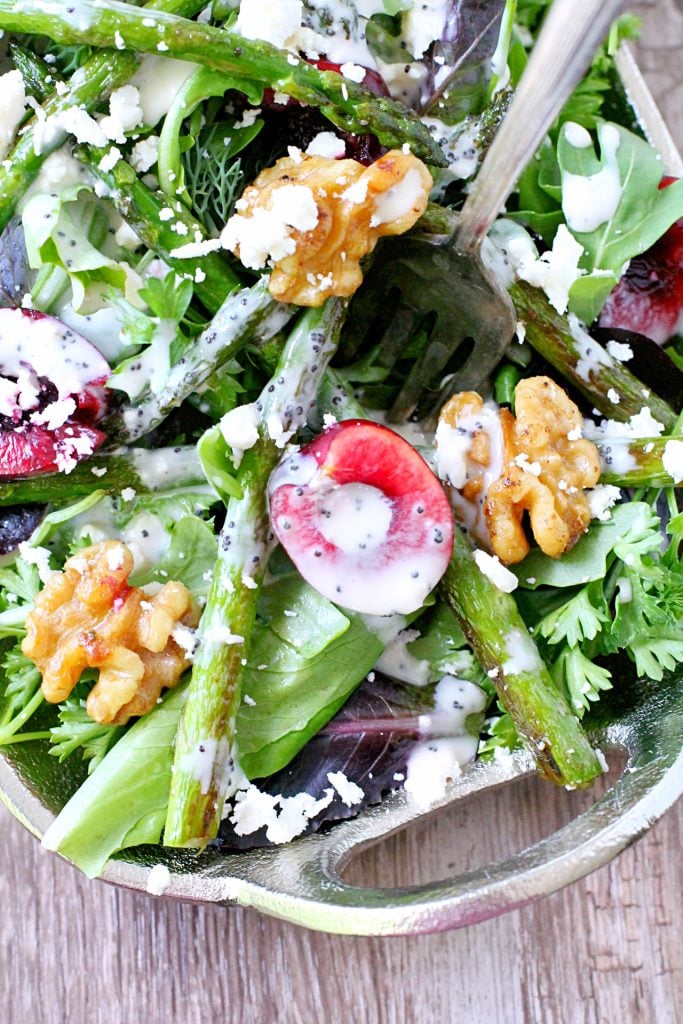 Five Minute Nutella Cake for Two
2016-02-08 07:01:30
Serves 2
Ingredients
1/2 c. all-purpose flour
2 T. cocoa powder
2 1/2 T. sugar
1/4 t. baking powder
1/4 t. salt
5 T. milk
2 T. canola oil
2 T. Nutella
ice cream and sprinkles to serve
Instructions
Whisk together all the dry ingredients (flour through salt). Stir in the milk and oil until a smooth cake batter forms.
Spray a large mug or soup bowl with cooking spray.
Spread the cake batter evenly into the mug (or bowl). Drop the Nutella in the middle of the cake batter.
Microwave the cake on high for 75 - 90 seconds, until the cake batter is just set.
Top with ice cream and sprinkles and serve immediately.
Foodtastic Mom https://www.foodtasticmom.com/