Thank you to the Ohio Beef Council for sponsoring this Valentine's Day themed recipe for Make Ahead Beef Burgundy Pot Pies. As always all opinions are mine alone.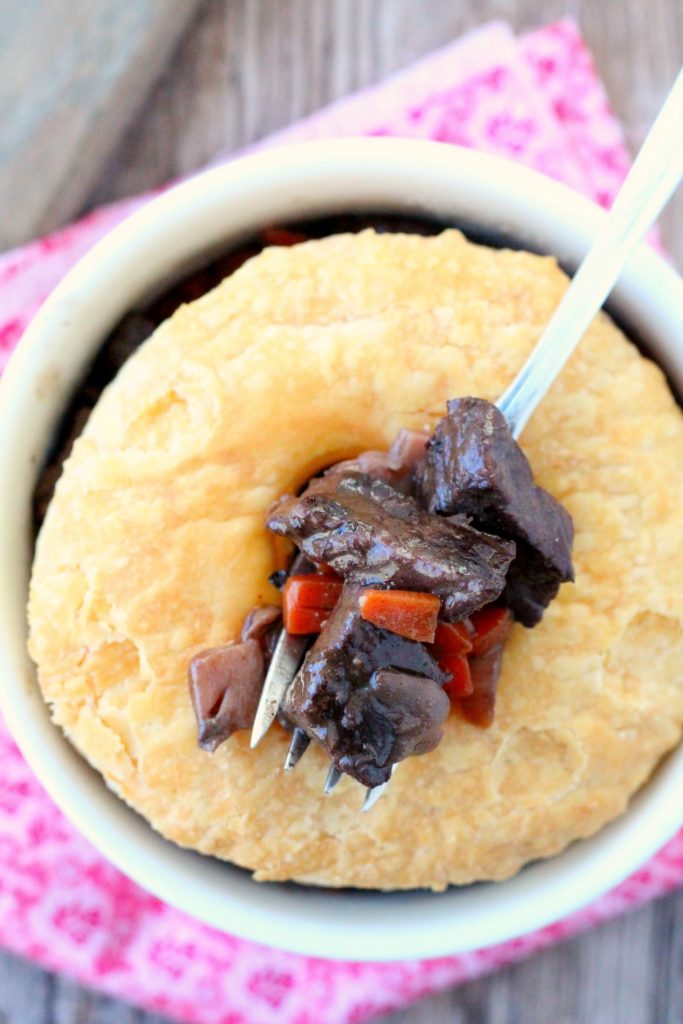 I get to write about beef and wine today. How lucky am I?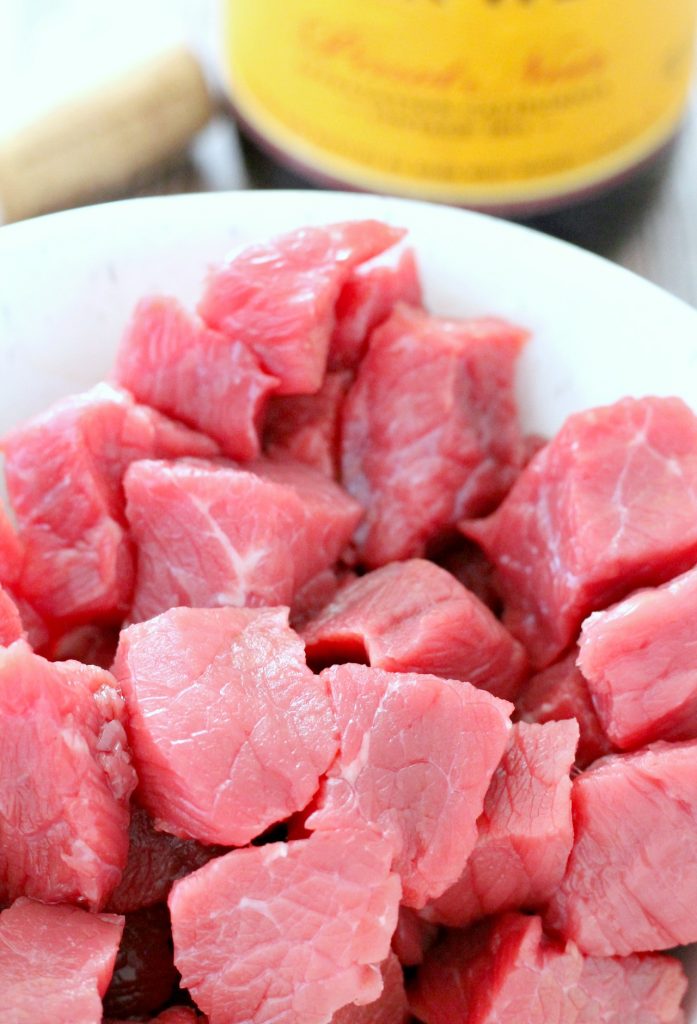 I created these beef burgundy pot pies with Valentine's Day in mind. And because time is often tight, the beef sirloin and red wine stew can be made a couple of days ahead of time, gently reheated and topped with puff pastry lids right before serving. Who says you can't plan for romance?
Watch how to make Beef Burgundy Pot Pies:
We most definitely love our beef here in the U.S.A. According to a recent survey conducted by The Beef Checkoff Program, forty-three percent of Americans said they'd choose a beef meal to kick off a romantic evening of hot tub time, back rubs and champagne. We don't own a hot tub but sign me up for a back rub!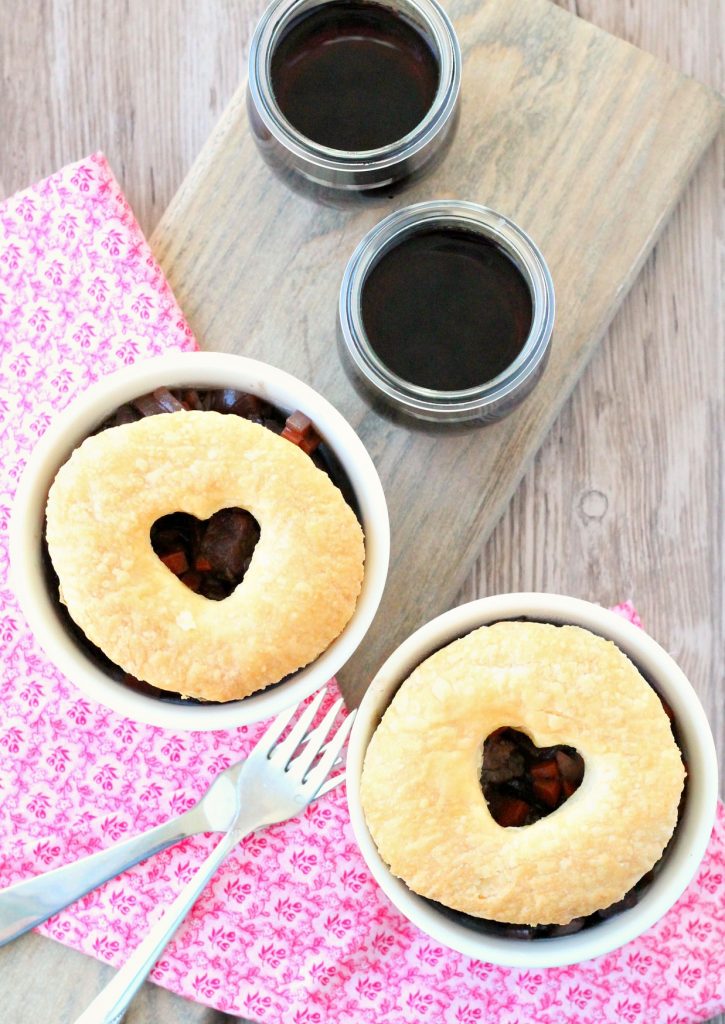 Here's a great infographic to help you know which wine to pair with which cut of beef. I was glad to know that my beef stew pot pie filling made with cubed sirloin pairs well with a Pinot Noir. That happens to be my go-to red wine for drinking and what I chose to use in my recipe.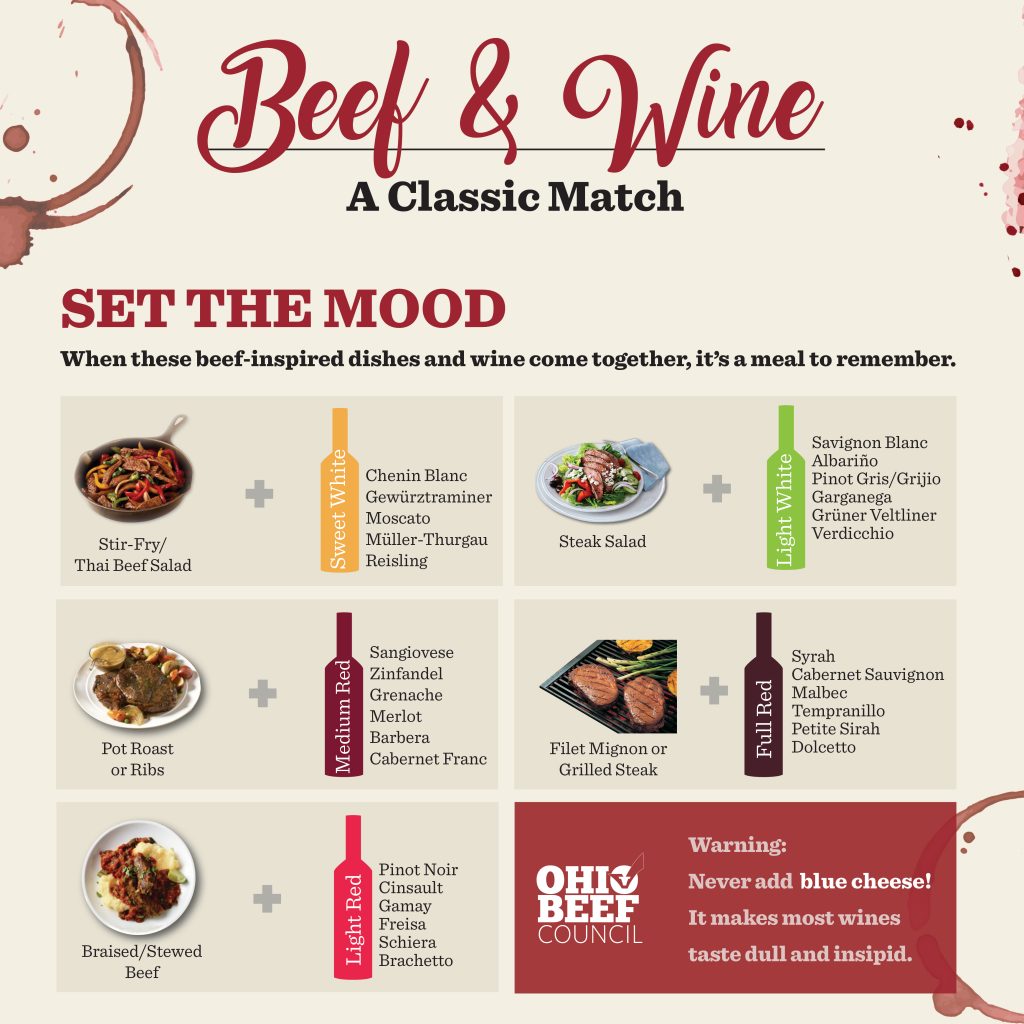 To test this recipe I made it first for my husband's birthday dinner. For such simple ingredients the taste is off the charts. The key is being patient and really allowing time for the beef to brown and form a "fond" on the bottom of the skillet. Browning the mushrooms and then adding the carrots and onions releases all that flavor. Slow roasted together it's absolute perfection.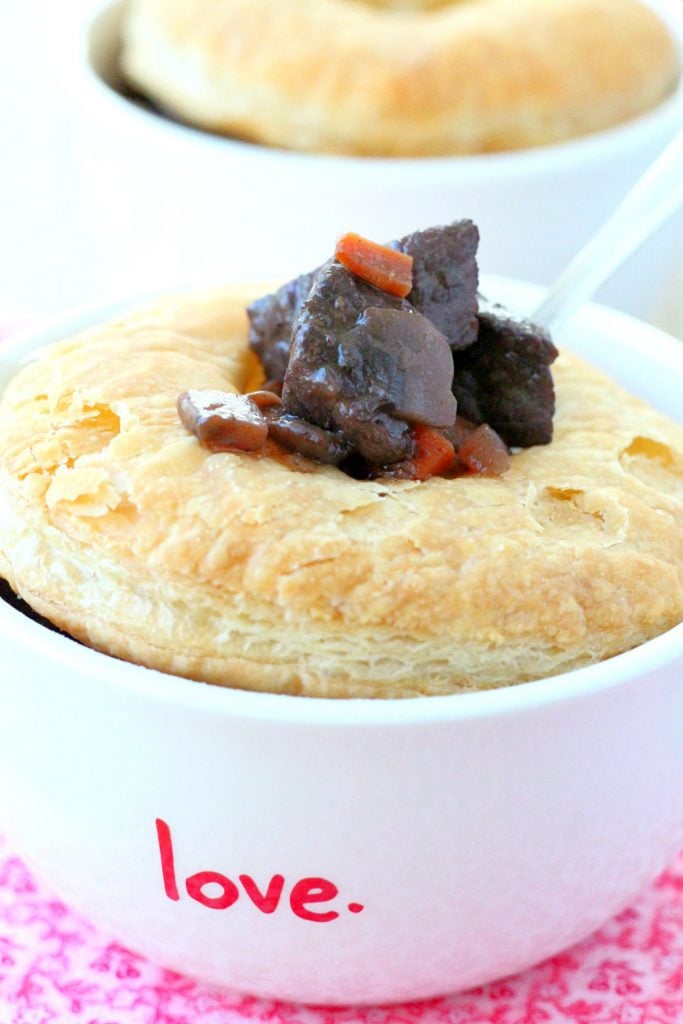 We are fans of beef in our family no matter what the occasion. And these Make Ahead Beef Burgundy Pot Pies have definitely become a new favorite. Be sure and pin this recipe because Valentine's Day is just around the corner!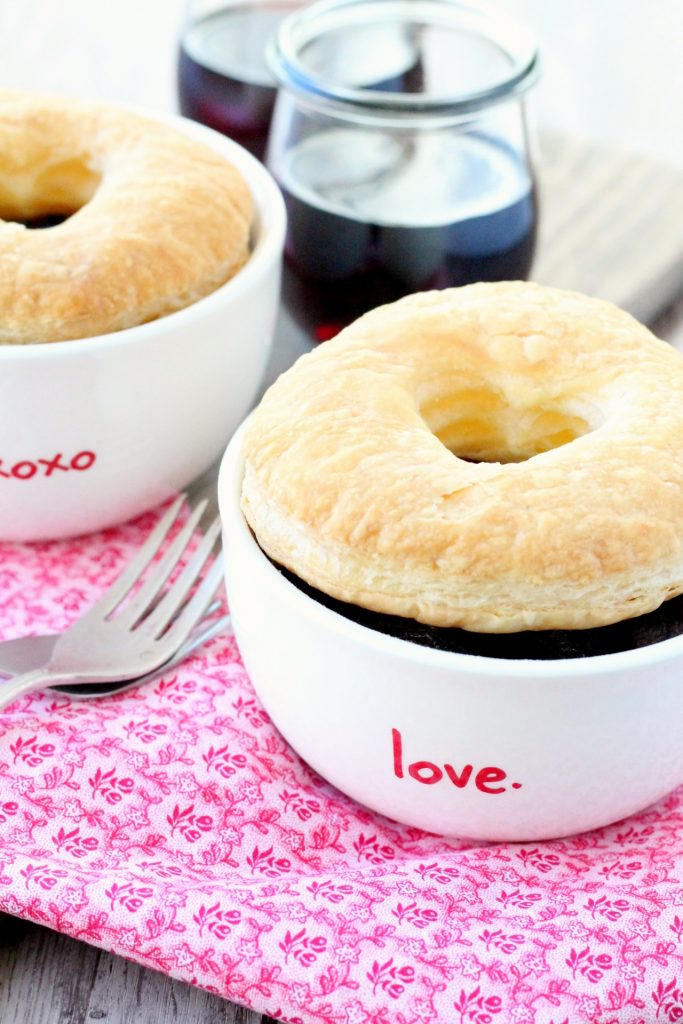 Make Ahead Beef Burgundy Pot Pies
Ingredients
2

pounds

beef sirloin roast

cubed

2

tablespoons

vegetable oil

2

teaspoons

kosher salt

1/2

teaspoon

cracked black pepper

3

tablespoons

unsalted butter

2

cups

button mushrooms

stems removed and sliced

1

sweet onion

chopped

3

carrots

peeled and finely chopped

1

cup

red wine

I used Pinot Noir

1

sprig

fresh thyme

1

bay leaf

2

teaspoons

cornstarch

2

teaspoons

water

1

sheet

puff pastry

thawed
Instructions
Heat oil in a large, non-stick skillet over medium high heat. Add the beef sirloin cubes and cook, stirring occasionally until well browned. Season with salt and pepper and remove from skillet. Meanwhile preheat oven to 250 degrees.

To the same skillet add the butter. When it is melted add the mushrooms and cook until browned, stirring occasionally. Add the carrots and onions and cook for about 5 minutes, stirring occasionally.

Add the cooked beef, mushrooms, carrots and onions to an oven-safe pot. Add the wine, thyme and bay leaf. Stir to combine.

Cover the pot with a lid. Place in the preheated oven on the center rack. Roast for 3 hours.

In a small bowl, stir together the cornstarch and water.

Remove the stew from the oven and stir in the cornstarch mixture. Allow the stew to cool completely. The stew can be refrigerated in an air-tight container for up to two days.

When ready to make the pot pies, gently reheat the beef stew in the pot on top of the stove.

While the stew is reheating, preheat the oven to 400 degrees.

Cut four rounds out of the puff pastry to fit the tops of four serving bowls. Cut hearts out of the centers of each puff pastry round.

Place the puff pastry rounds on a baking sheet lined with parchment paper or a silicone baking mat. Bake the rounds for 20 minutes.

Spoon the beef burgundy stew into four bowls. Top each bowl with a puff pastry round. Serve immediately.