Thanks to Klosterman for providing the bread for my deviled egg salad sandwich recipe in celebration of Pack Your Lunch Day!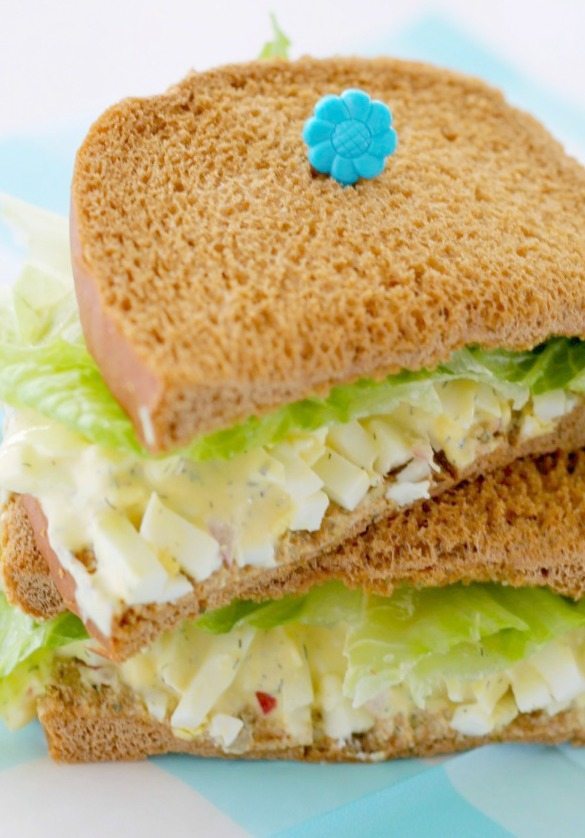 You are looking at one of my all time favorite sandwiches. Deviled egg salad sandwich on dark rye bread. I'm using Klosterman's bread because they are local (to me in Cincinnati, Ohio) and I'm helping them celebrate Pack Your Lunch Day. Because there's nothing like a good old-fashioned packed lunch!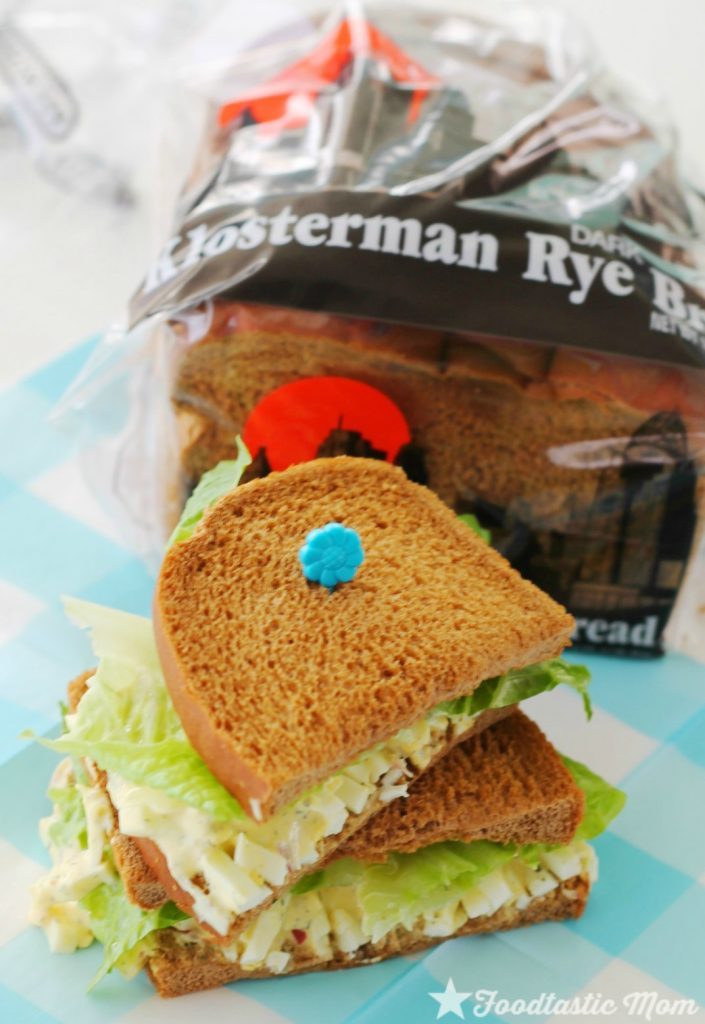 For my version of a perfect packed lunch, I made a deviled egg salad sandwich on my favorite dark rye. Often times, I'll just mix up chopped egg with some hummus. But this egg salad has the sweet/tangy punch of flavor you would taste in a deviled egg… but in sandwich form. It is amazingly delicious. I paired my sandwich with some carrot and celery sticks, red grapes, a yogurt and a couple of dark chocolates. That is my idea of a perfect, brown bag lunch. What's yours?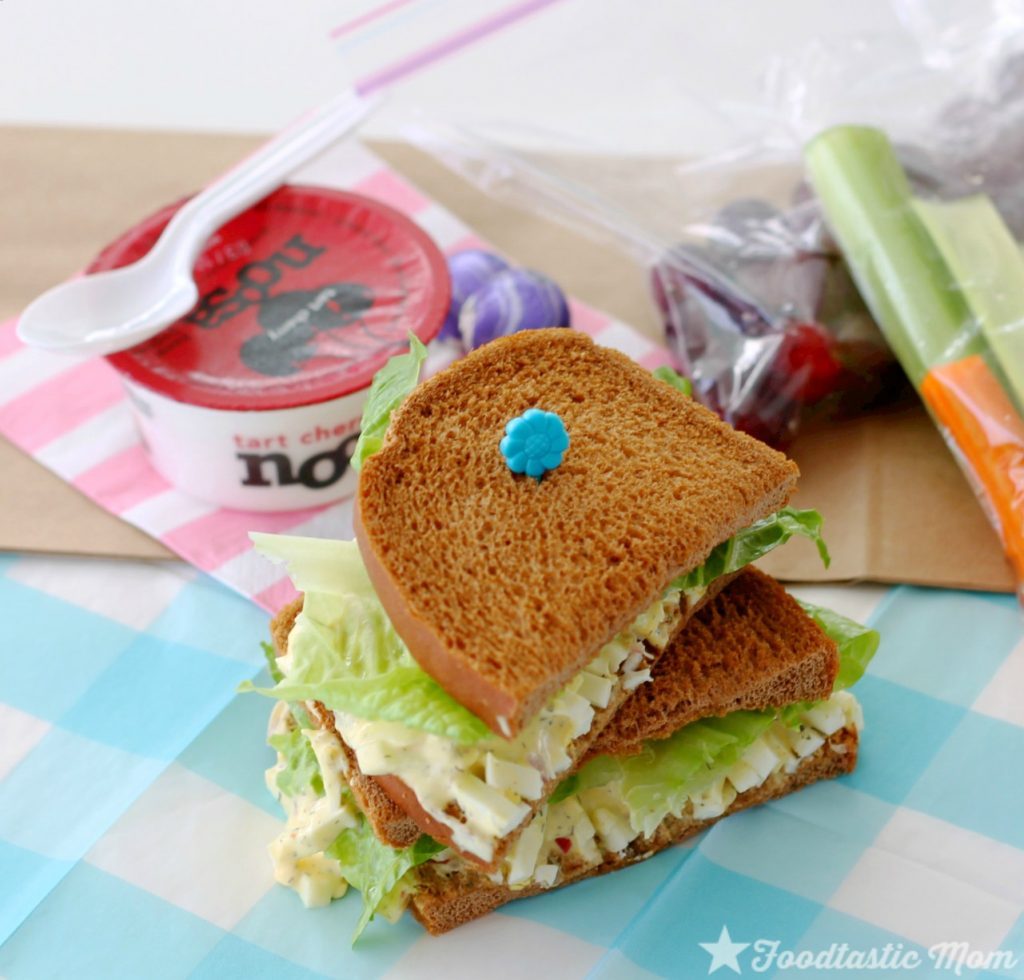 Klosterman wants to encourage everyone to pack their lunches more often by giving away FREE bread for an entire year. That is a prize I can get excited about! Just click on this picture of a classic PB&J to visit Klosterman's Facebook page to vote on a sandwich and enter to win. CONTEST IS NOW CLOSED.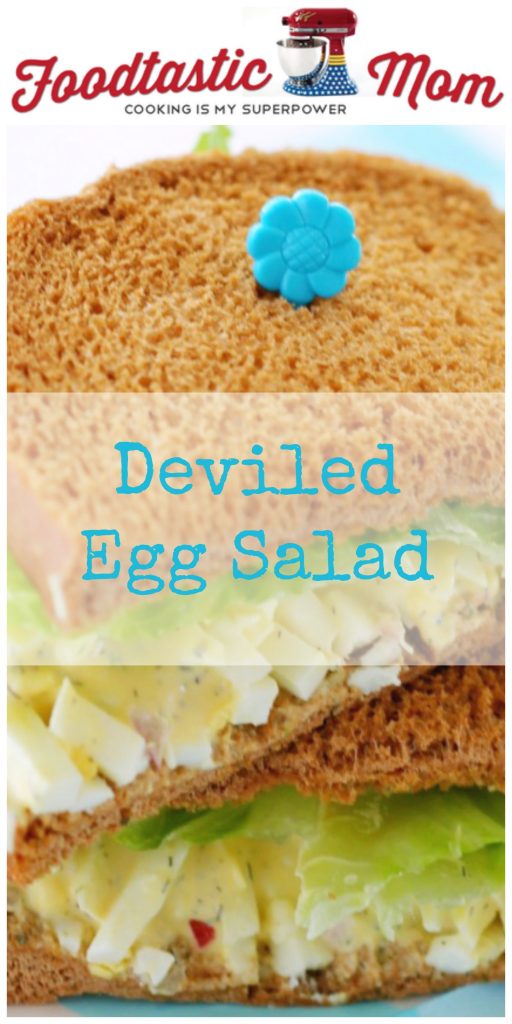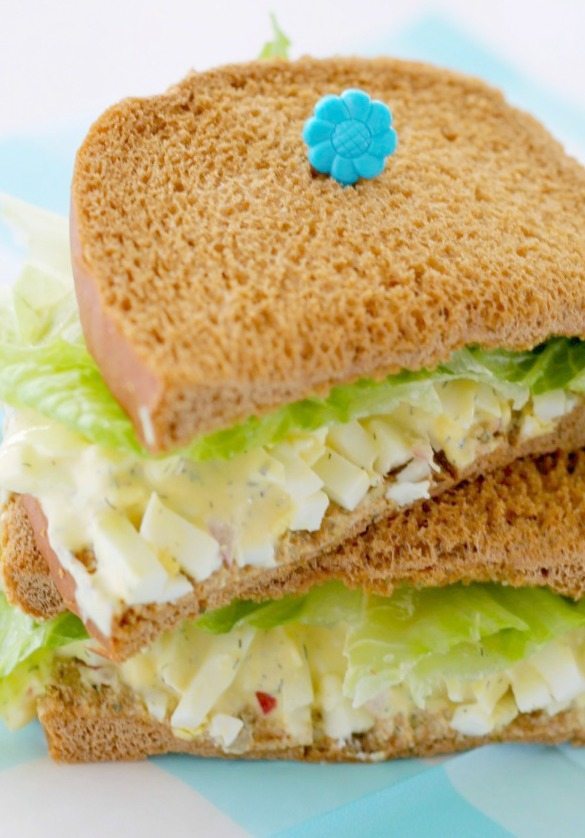 Deviled Egg Salad
2016-10-02 15:07:48
Ingredients
5 hard-boiled eggs, peeled and chopped
1/4 c. red onion, minced
1 T. red wine vinegar
2 t. sugar
1/2 t. dried dill weed
1/2 t. salt
1/4 t. black pepper
1 T. yellow mustard
1/4 c. mayonnaise
Instructions
In a glass bowl, mix together all the ingredients. Store the egg salad in the refrigerator, to allow the flavors to combine, for at least one hour before serving.
Serve the deviled egg salad on Klosterman's Dark Rye Bread with romaine lettuce.
Foodtastic Mom https://www.foodtasticmom.com/