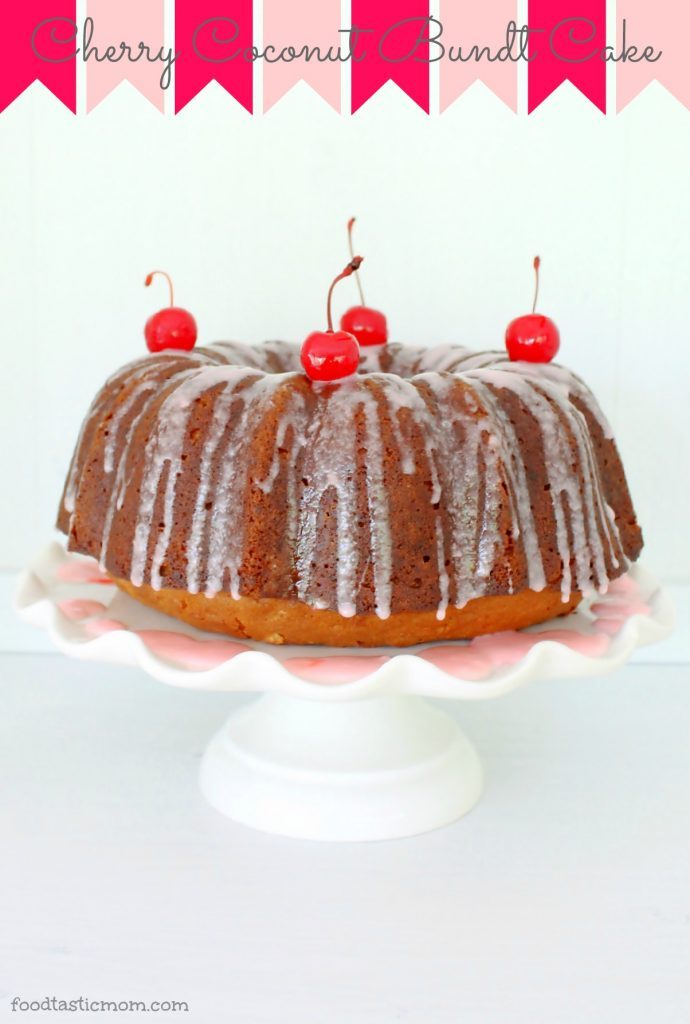 Is there ever a bad time for cake? I mean really. Especially one as pretty in pink as this one I baked up just for you to celebrate 1,000 Cooks for the Cure this week, sponsored by KitchenAid to benefit the Susan G. Komen organization. This is NOT a sponsored post. I am doing this on a strictly voluntary basis to help KitchenAid reach their goal of 1,000 parties this week to raise more funds to help find a cure for breast cancer.
I donated $25 to my greater Cincinnati area chapter, and I'm hoping through all my followers I can get some matching donations this week. It's super easy to do. Just click this link HERE. In the Cook ID# enter 12921 so KitchenAid knows the funds came from my virtual party. Fill in your information and designate the area you'd like your donation to go to… whether it be the National Susan G. Komen for the Cure headquarters, or any of their other affiliate offices all across the country. Go on, donate a little and then bake your own pink cake to celebrate.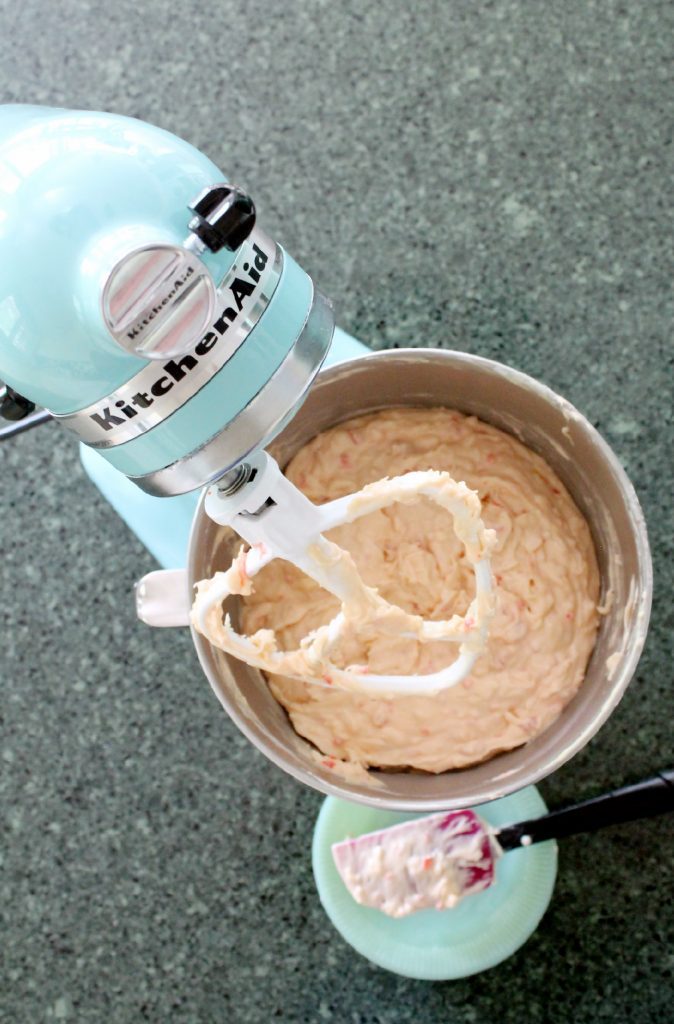 Of course I got out my KitchenAid mixer for the occasion. It proudly sits on my counter, and I use it at least once per week. I had a white one originally that was a gift from our wedding registry almost 14 years ago. But last year I asked for a larger model for my birthday. And the color just makes me happy. Pink and turquoise… a throwback to my 80's childhood and one-time fondness for Miami Vice, I suppose!
So this cake is packed full of coconut flavor. It's got coconut oil, extract, milk, shredded coconut… I even prepped the bundt pan with coconut oil spray! I found the original recipe HERE at The Baker Chick. And because the occasion deserves a pink recipe, I added some chopped maraschino cherries to the batter for a little extra flavor and flair. Our daughter especially was so excited to walk through our door today to see I baked this cake and was happy to serve as my model.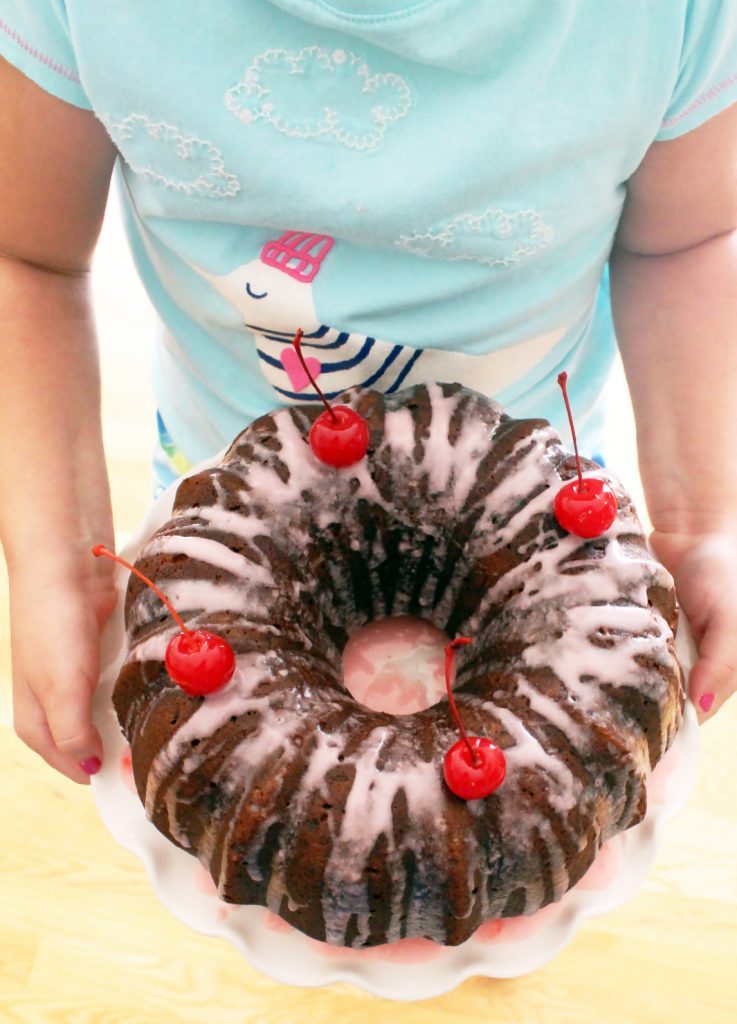 Afterwards, the four of us each had a slice, along with my mom, dad and aunt who happened to be visiting today. It was party central here because we had cake!
In addition to asking for donations, I'd be remiss if I didn't link you to the brand new 5-quart KitchenAid mixer in Raspberry Ice KitchenAid is giving away to celebrate this week! Ten fabulous food bloggers are helping with the giveaway, so to enter please be sure and visit my blogging buddies Allie at Baking a Moment and Alice at Hip Foodie Mom. Good luck and even if you don't win the pink mixer, you can still bake this pink cake. Enjoy!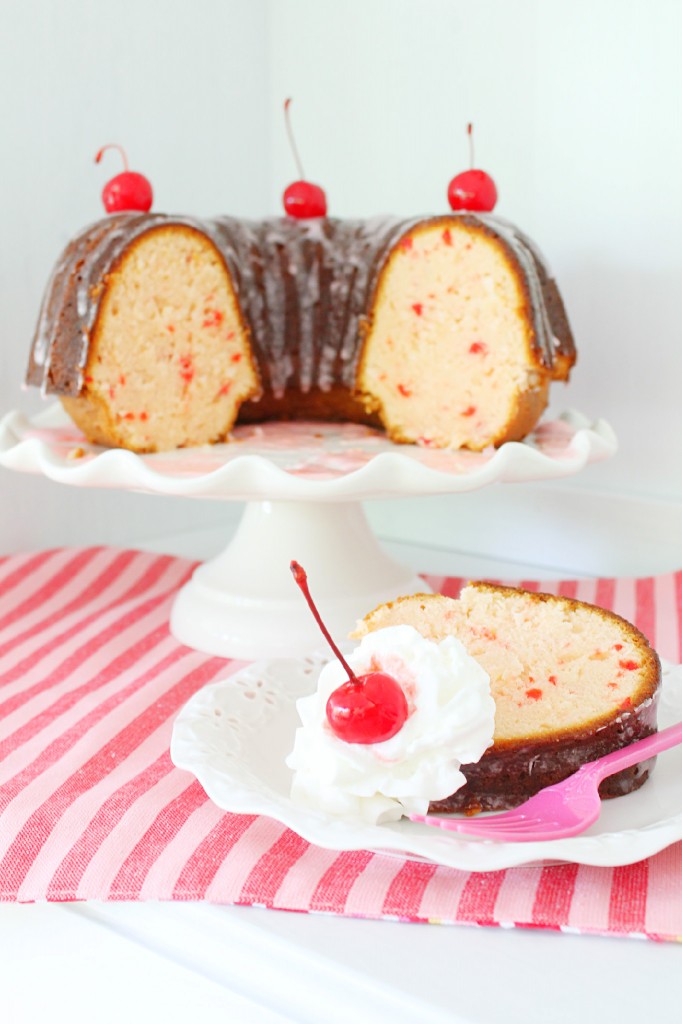 Cherry Coconut Bundt Cake
Ingredients
1/2

c.

1 stick unsalted butter, softened

1

8 oz. package cream cheese, softened

3/4

c.

coconut oil

solid

2 1/2

c.

white sugar

6

large eggs

at room temperature

1

t.

coconut extract

1

t.

vanilla extract

1/2

c.

maraschino cherries

finely diced

3

c.

all-purpose flour

1/2

t.

baking powder

1/2

t.

salt

2

c.

flaked coconut

1/2

c.

unsweetened coconut milk

1 - 2

T.

maraschino cherry juice

1

c.

powdered sugar
Instructions
Preheat oven to 350 degrees.

In your KitchenAid stand mixer fitted with the paddle attachment, beat together the butter and cream cheese on medium high until smooth. Add the sugar and coconut oil and beat again until smooth. Add the eggs, one at a time, beating on low and scraping down the batter bowl as needed.

Add both the coconut and vanilla extracts and the cherries and beat on low until smooth.

Whisk together the flour, baking powder, salt and coconut in a separate bowl. Add the flour mixture to the butter mixture in two rounds, beating on low until no flour streaks are remaining in the cake batter. Scrape down the sides of the stand mixer bowl with a spatula as needed.

Spray a 10-inch bundt pan with coconut oil (or similar high quality) cooking spray. Spread the cake batter evenly in the bundt pan.

Bake cake on the center rack of the oven for 60 minutes, or until toothpick inserted in center of cake comes out clean.

Allow cake to cool in pan for about 10 minutes before inverting onto a cooling rack. While cake is still warm, poke holes in top and on sides with a fork. Using a pastry brush, paint the entire outside of the cake with the unsweetened coconut milk, being sure to reserve one tablespoon of coconut milk for the powdered sugar glaze.

Allow the cake to cool and then make the glaze by whisking together the 1 tablespoon of coconut milk and 1 or 2 tablespoons of the maraschino cherry juice with 1 cup of powdered sugar. Drizzle glaze over the top. Serve cake with whipped cream and whole maraschino cherries.