This is the best basic meatloaf recipe and a terrific choice for a simple family dinner.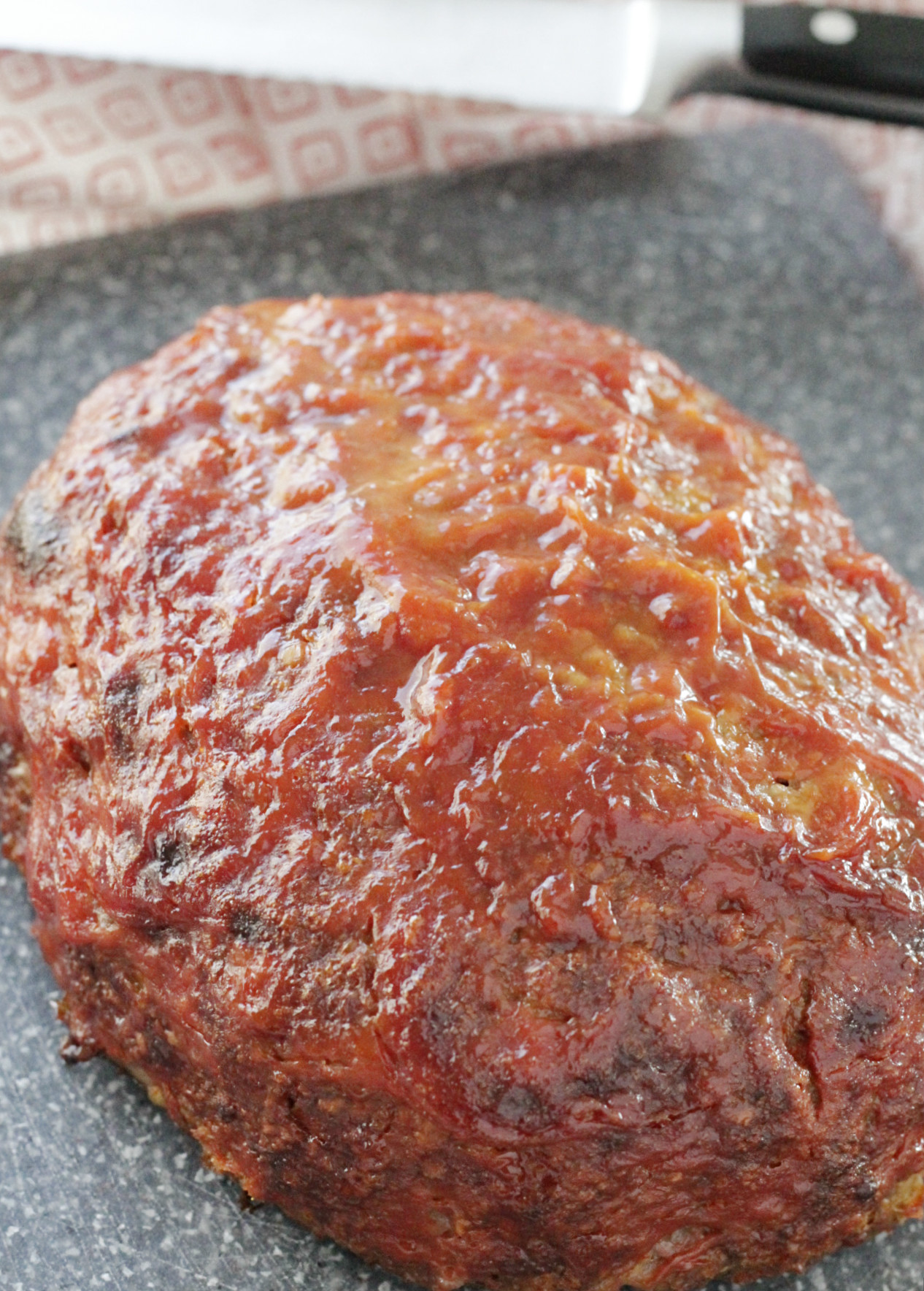 Yes I really am sharing a recipe for basic meatloaf. Our son turned 13 a few days ago and birthdays always get me to reminiscing. The only food I craved when I was pregnant with him was meatloaf and this is the recipe that my husband made for me during that time. He found the recipe here. I wanted to put it on the blog as much for my memory as a recipe for my readers to enjoy as well.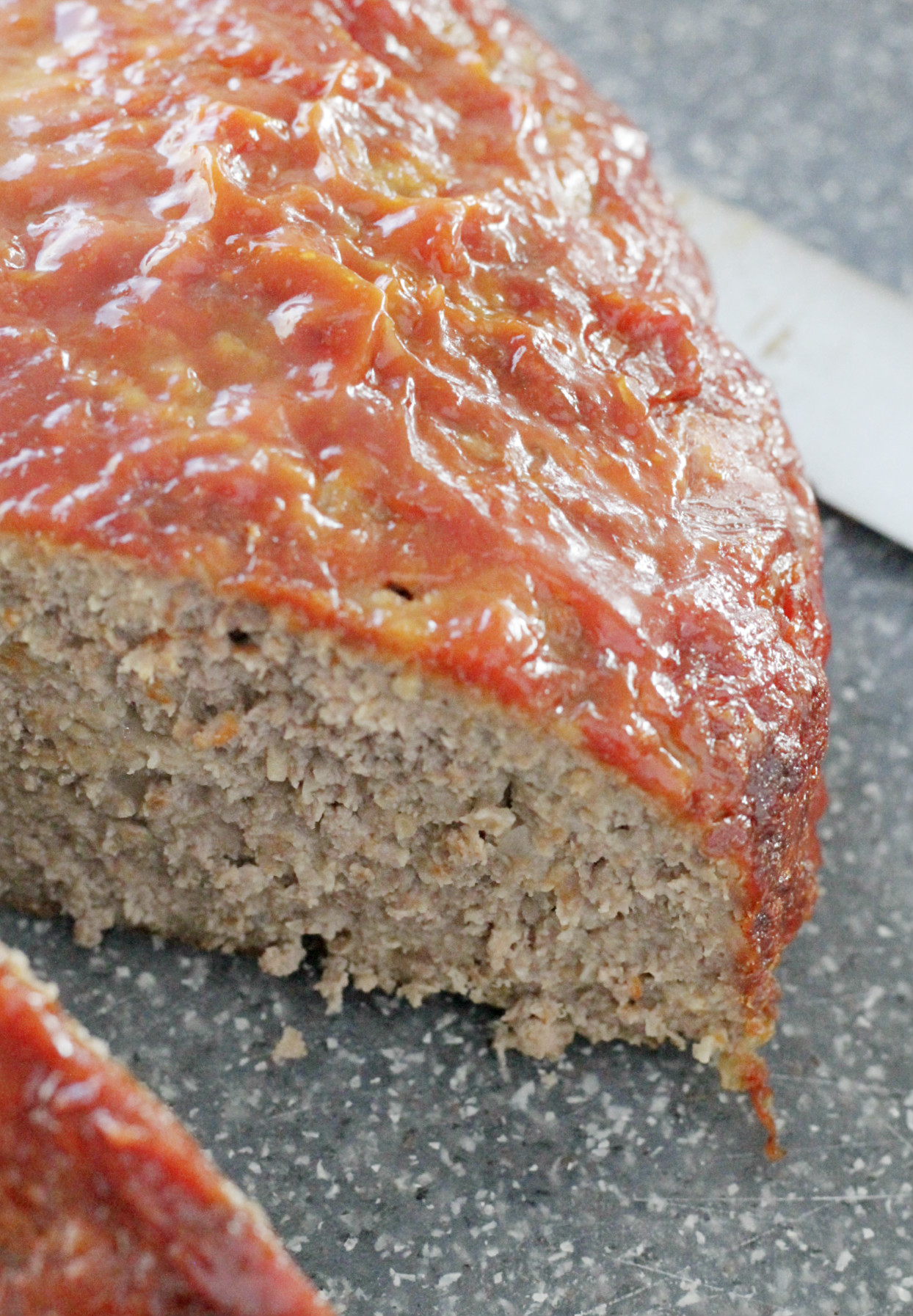 The great thing about meatloaf is how quickly you can get it into the oven. It really is a a terrific and simple family dinner. Plus I always think of meatloaf as comfort food don't you?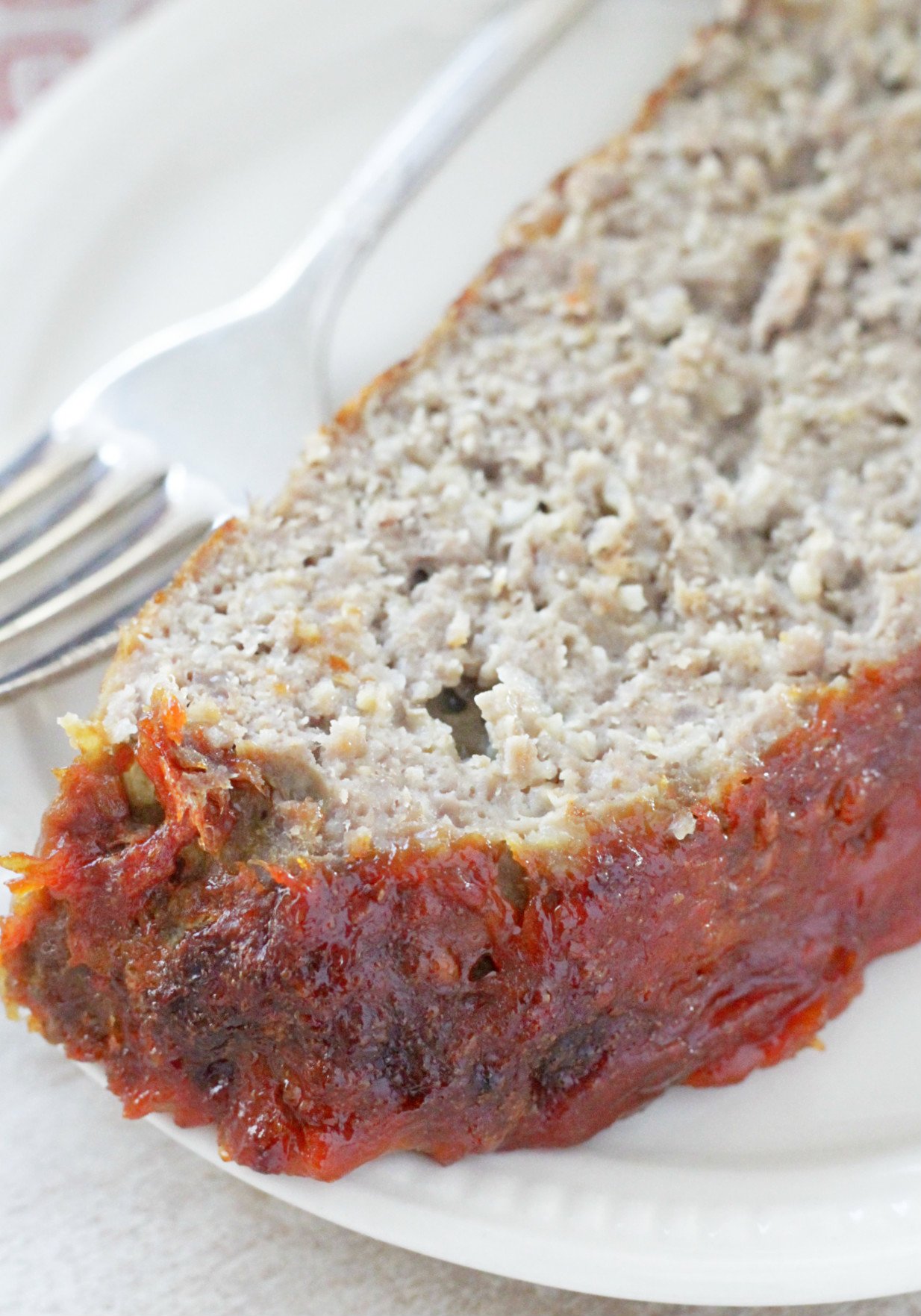 I shared a more complicated recipe for French Onion Meatloaf a while back. It's delicious too and you should try it! But it takes more time than this one to assemble for sure. When you are looking for simple, hearty comfort food, this is the recipe you want.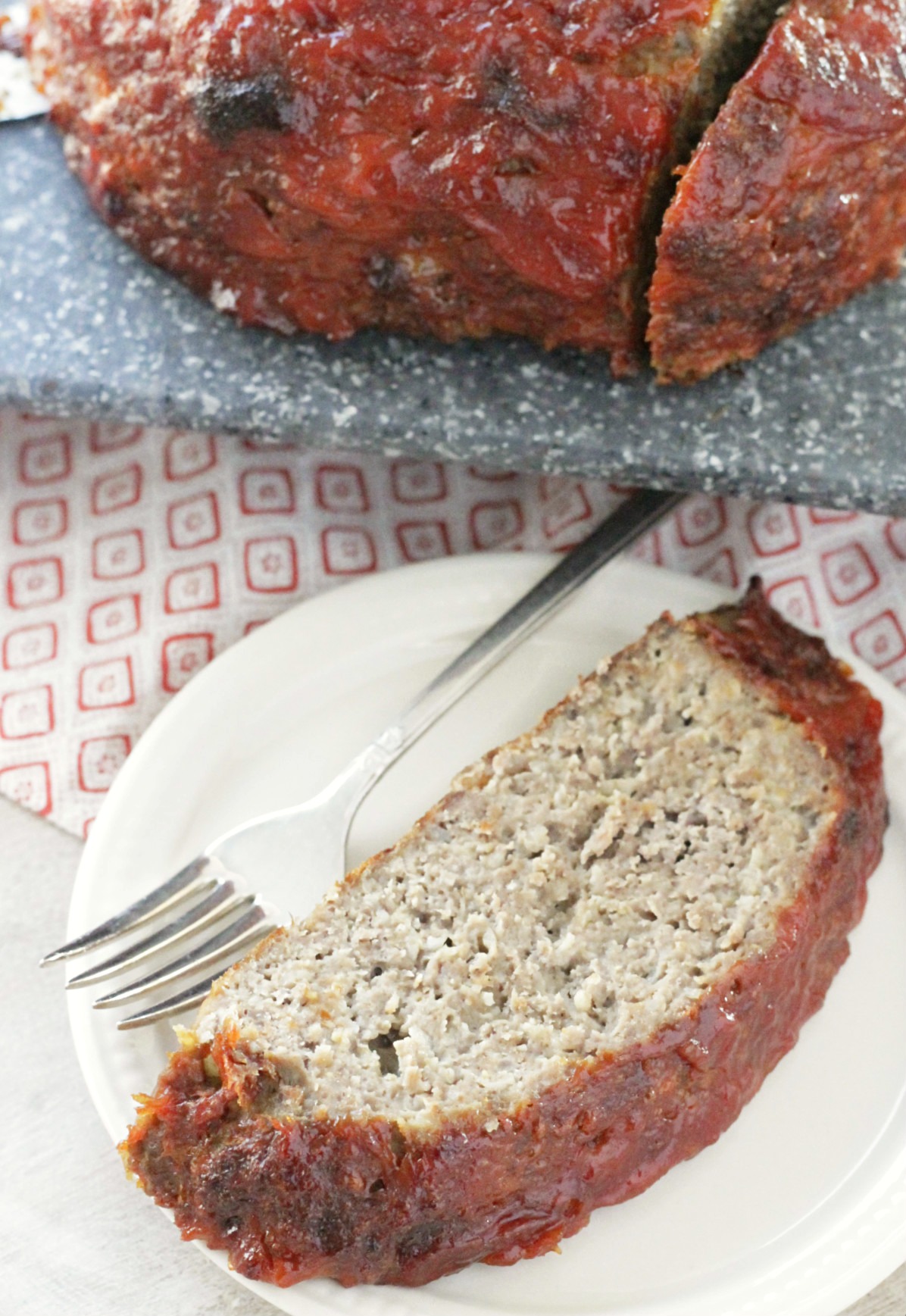 There are oats in the meat mixture instead of bread crumbs so it's actually a gluten-free recipe. And the sauce I think is what really makes it. A combination of ketchup, mustard and brown sugar which are probably all things you have on-hand already.

The Best Basic Meatloaf
This is the best basic meatloaf recipe and a terrific choice for a simple family dinner.
Ingredients
1 1/2

lbs

ground sirloin

3/4

cup

quick-cooking oats

3/4

cup

milk

1/4

cup

onion

finely chopped

1

large

egg

lightly beaten

1 1/2

tsp

salt

1/4

tsp

pepper

1/3

cup

ketchup

2

tbsp

light brown sugar

1

tbsp

yellow mustard
Instructions
Preheat oven to 350 degrees. Line a baking sheet with parchment paper.

In large bowl mix together the ground sirloin, oats, milk, onion, egg, salt and pepper until well combined. Shape into a loaf on the parchment paper lined baking sheet.

In a smaller bowl, whisk together the ketchup, brown sugar and mustard. Spread evenly over the top and sides of the meatloaf.

Bake the meatloaf for 60 minutes, or until a meat thermometer registers the center of the meatloaf is cooked to 160 degrees F.

Remove meatloaf from oven and allow to rest for five minutes before serving.
Nutrition
FIND MORE SIMPLE COMFORT FOOD RECIPES HERE: