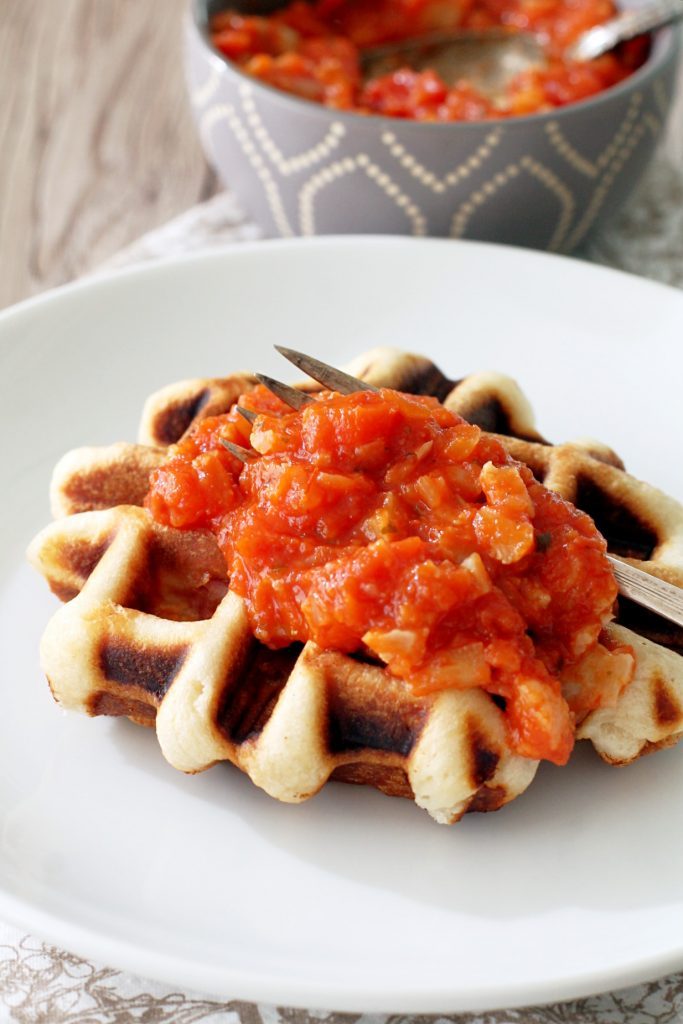 This "breakfast for dinner" is not only quick and easy but it's kind of a fun "fake out" to play on your kids. Caleb came home from swim practice last night and was seriously confused when he saw waffles cooling on the counter, right next to a pot of veggie-filled pasta sauce. For a minute he thought mom had lost her mind.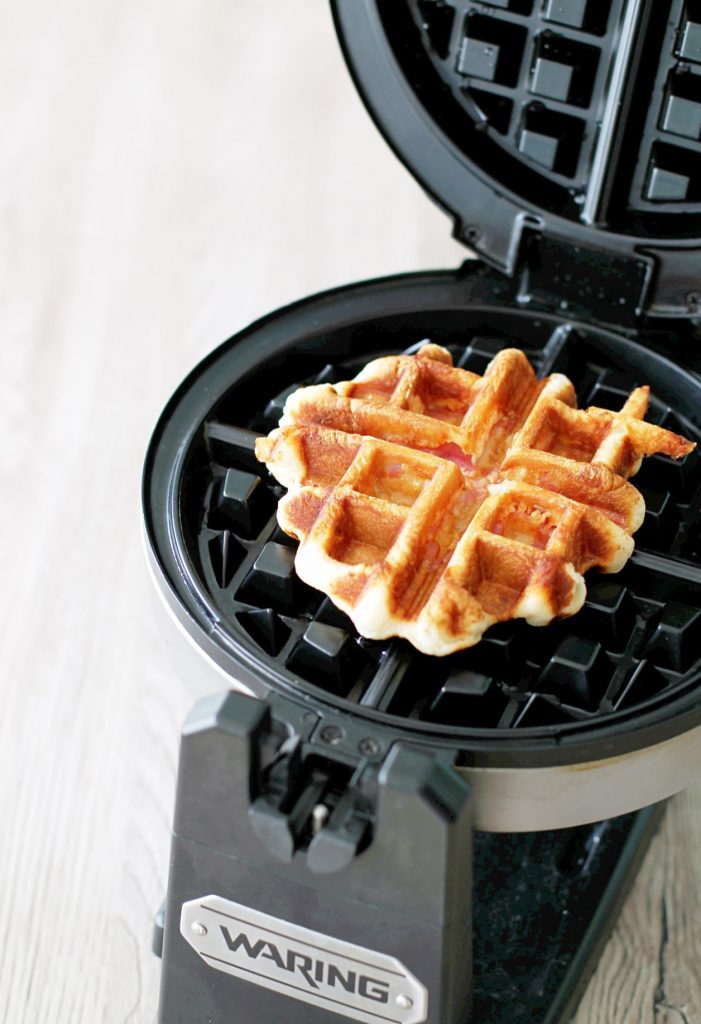 Then I told him what was hiding inside these golden brown waffle sandwiches… salami, smoked chicken and Havarti cheese. The stromboli crust is simply a can of biscuits, cooked crisp in the waffle iron. So it's a dinner I could get on the table in a matter of minutes with very little prep involved. Perfect for busy families on a school night! There's plenty of veggies in the sauce too, thanks to some chopped Giardiniera vegetables I added. We each got two waffled strombolis and were plenty full. Fresh raspberries rounded out our dinner.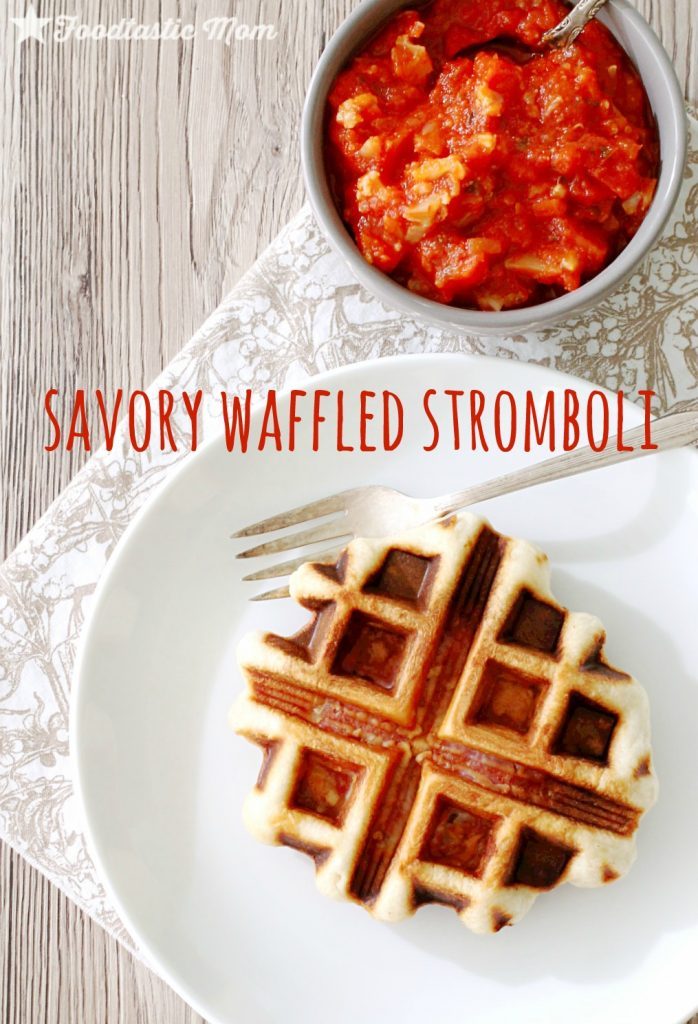 Savory Waffled Stromboli
Ingredients
1

can

8 large buttermilk biscuits (Immaculate or Pillsbury brand)

8

slices

deli Havarti cheese

8

slices

smoked deli chicken

or turkey

16

slices

salami

1

jar

16 oz. Italian Giardiniera (Italian pickled vegetables)

1

jar

32 oz. Marinara pasta sauce
Instructions
Drain the Italian vegetables. Chop finely and place in a sauce pan. Add the jarred pasta sauce and stir well to combine. Heat over medium low heat until simmering.

Meanwhile, slice each biscuit in half and spread/roll out so it's about twice its original size. Make a stack of one slice of salami, one slice of chicken (or turkey), one slice of cheese and another slice of salami. Fold meat and vegetables as necessary to fit inside the biscuit strombolis. Place the meat and cheese stack on bottom half of biscuit. Place other half of biscuit on top and seal the edges.

Repeat with the remaining 7 biscuits, meat and cheese.

Preheat a standard waffle iron (mine was on setting "4"). Place a biscuit stromboli in the center (one at a time) and cook as you would a waffle.

Serve the waffled strombolis warm topped with the pasta sauce.