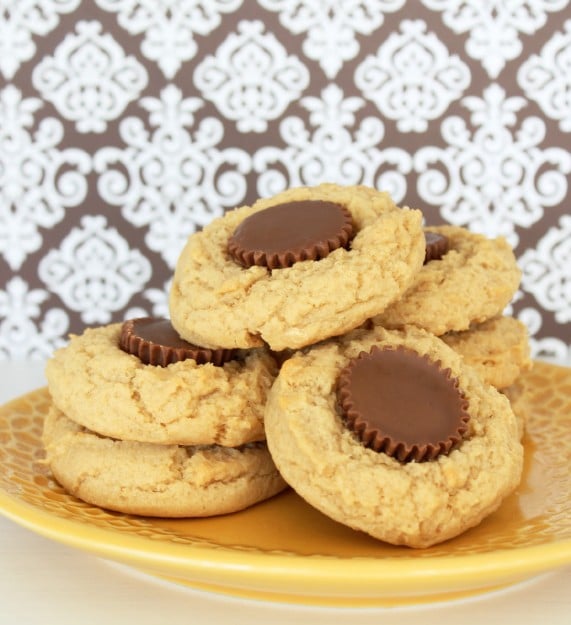 We're back in the midst of another Polar Vortex here in Ohio and everyone is stir crazy. Our kids were off from school again Tuesday, after a 3-day break. More time indoors means me spending more time browsing Pinterest and Facebook… for work, of course. Gotta keep those fresh ideas flowing.
So this past Tuesday, I came across this recipe for peanut butter cookies topped with mini Reese's Peanut Butter Cups from Bake or Break. It had been many years since I'd made peanut butter "blossoms", the one's topped with Hershey's Kisses and more peanut flavor in a peanut butter cookie is always a good thing in my opinion.
In fact, that's my usual complaint with a basic peanut butter cookie. There's never enough peanut flavor for me. Well let me tell you, these were spot on! Part laziness on my part and part aforementioned quest for more peanut flavor kept me from rolling these pre-baked cookies in sugar as originally suggested. In fact, I didn't roll the dough at all. I was rather fond of the "craggy" tops created by my 1-tablespoon size OXO cookie scoop.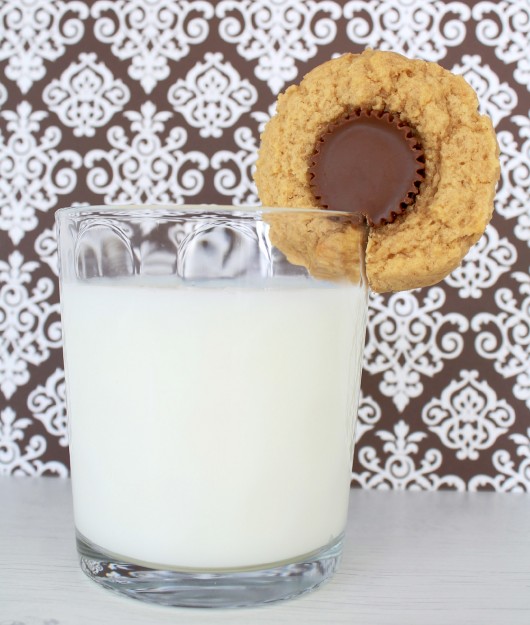 It was a tough job, having to pull out my camera this morning whilst still in my jammies, and photograph these peanutty wonders, but someone had to do it. I sacrifice myself for you, really. Pour a glass of cold milk with these, dunk, bite, repeat. Yum!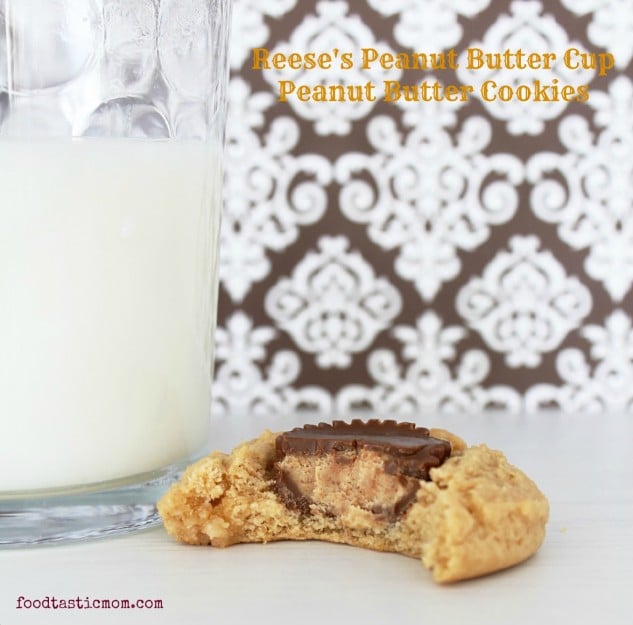 Reese's Peanut Butter Cup Peanut Butter Cookies
Ingredients
1/2

c.

creamy peanut butter

I used Jif Natural

4

T.

unsalted butter

softened

1

c.

packed light brown sugar

2

large eggs

1

t.

vanilla extract

1 1/2

c.

all-purpose flour

1

t.

baking powder

1/4

t.

salt

26

mini Reese's Peanut Butter Cups

unwrapped
Instructions
Preheat oven to 350 degrees.

Whisk together flour, baking powder and salt and set aside.

With an electric hand mixer, or a stand mixer, whip together the peanut butter and butter until smooth. Add the brown sugar and beat on high for 1-2 minutes, until light and fluffy. Add the eggs and vanilla and mix until combined. Add the flour mixture and mix on low speed until dough forms.

Using a 1-tablespoon cookie scoop, scoop the dough onto a plate. My dough made 26 cookies. Refrigerate pre-formed cookie balls for 15 - 20 minutes.

Line a baking sheet with a silicone baking mat or parchment paper. Place 12 cookies on each sheet. Bake cookies for 6 minutes. Remove cookies and gently place a Reese's Peanut Butter Cup in the center of each, pressing down gently into the dough.

Return the cookies to the oven and bake for an additional 5 minutes.

Allow cookies to cool on baking sheets for 10 minutes before removing with a spatula to a cooling rack to finish cooling.