These red white and blue cookie tarts taste just as good as they look!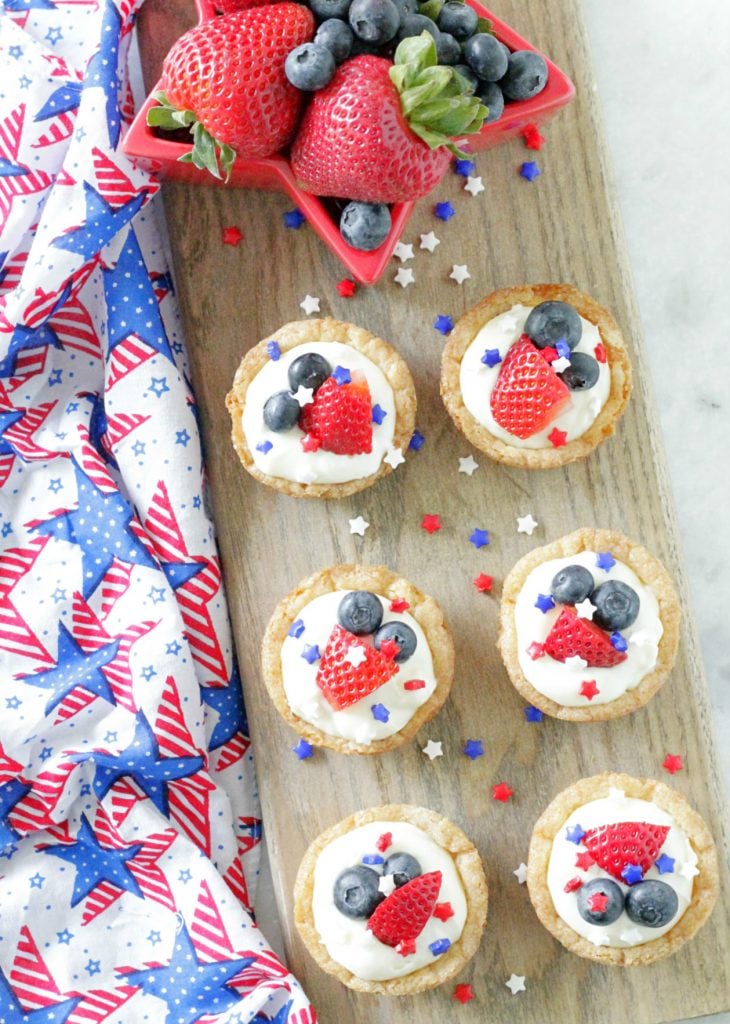 I'm not usually one to recommend store-bought cookie dough. I really like cookies. Homemade cookies. Those are worth the calories. Store bought cookies aren't always worth it. Are you nodding your head in agreement or shaking your head in bewilderment?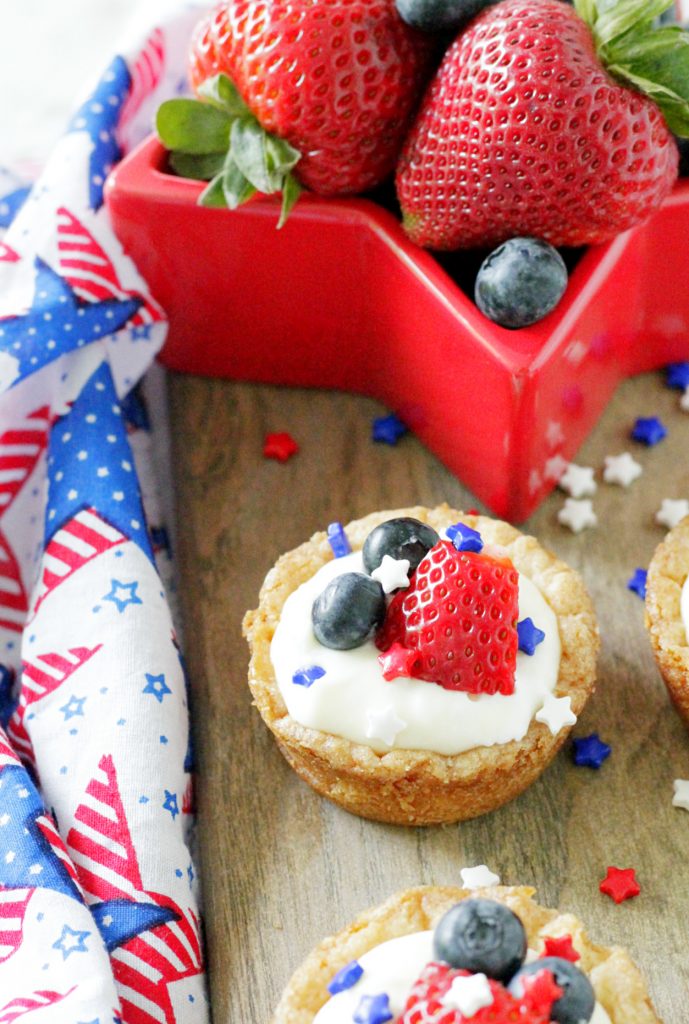 It's OK either way. Because with these cookie tarts you can make the sugar cookie tart shells with either homemade or store-bought cookie dough! It all depends on your timing. If you are in a rush buy some refrigerated sugar cookie dough and make your life easier. If you aren't so rushed then I recommend this cookie recipe.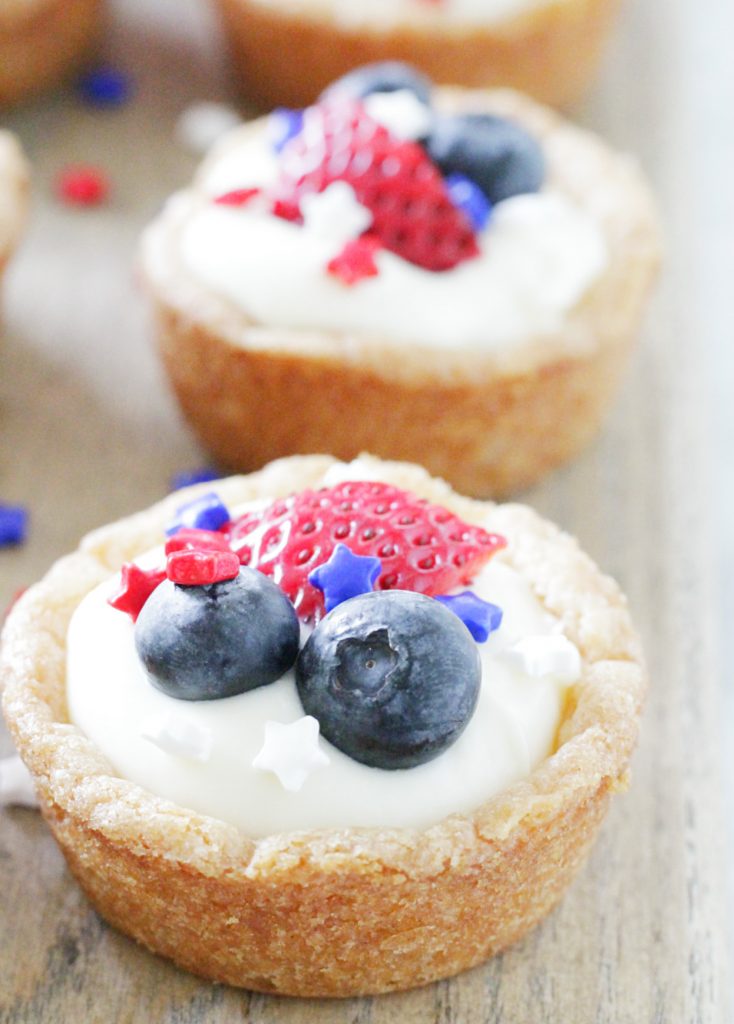 I ran across this two-ingredient fruit dip recently and made it to go with fresh strawberries at a Mother's Day gathering. It was gone in about 30 minutes. So I wanted to incorporate the dip (simply cream cheese and marshmallow creme) into a red white and blue dessert. It's good for any patriotic holiday coming up. Or you could top the tarts with fresh pineapple, kiwi, mandarin oranges, raspberries… any kind of fresh fruit really. And then these little hand-held desserts are dressed for any occasion.

Red White and Blue Cookie Tarts
Ingredients
1

pkg

sugar cookie dough

for 24 cookies

8

oz

cream cheese

softened

7

oz

marshmallow creme

24

blueberries

6

strawberries

stemmed and quartered
Instructions
Preheat oven to 350 degrees.

Spray a 12-cup muffin tin with cooking spray.

Use two balls/squares of cookie dough per muffin tin. Roll the two portions of sugar cookie dough together into one ball. Flatten and gently press the dough along the bottom and about halfway up the sides of each of the 12 muffin tins.

Bake the cookie dough in the tins for 13 - 15 minutes.

Remove from oven and use a small juice glass (or something else that will fit inside the muffin tins) to gently press down the inflated cookie dough - this will flatten the inside of the cookie tarts.

Allow the cookie tarts to cool in the pan for 10 minutes.

Gently remove the cookie tarts from the tin to finish cooling.

Using a hand or stand mixer, beat together the cream cheese and marshmallow creme on high until smooth.

Fill each cookie tart with the cream cheese mixture.

Top each cookie tart with 2 blueberries and one quarter of a strawberry.