My family and I had the perfect family day trip to Mackinac Island so I wanted to share our experience to help you plan your own adventure.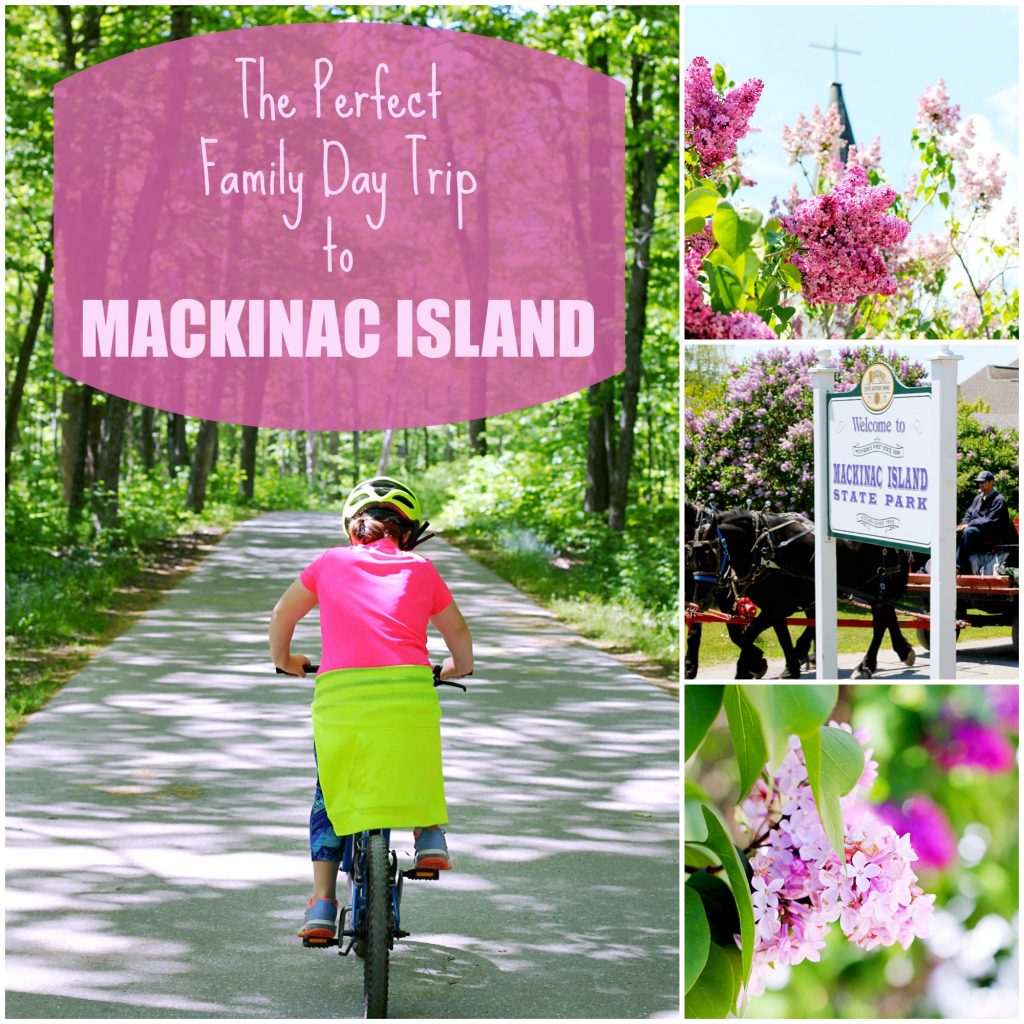 We just got back from the perfect family day trip to Mackinac Island and I have to share it with you. If you've never been to Mackinac the whole island is truly picture perfect – sometimes to the annoyance of my family because I wanted to stop for pictures about every 5 minutes. But the island is an ideal mix of scenic peacefulness, family adventure and tasty food. Just look and see!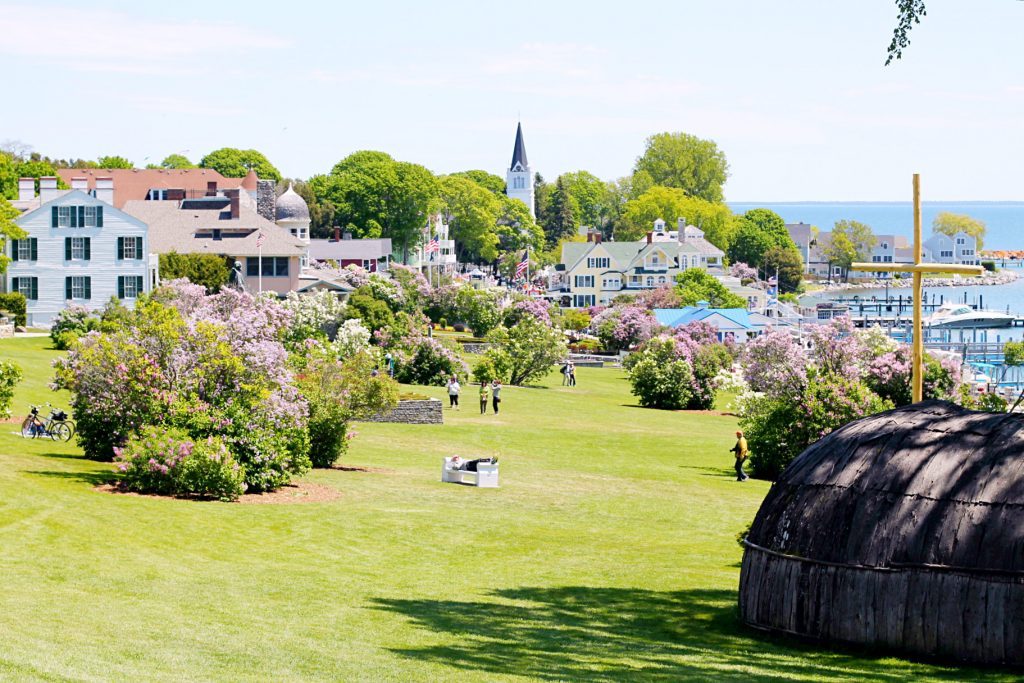 Plan your trip during the annual Mackinac Island Lilac Festival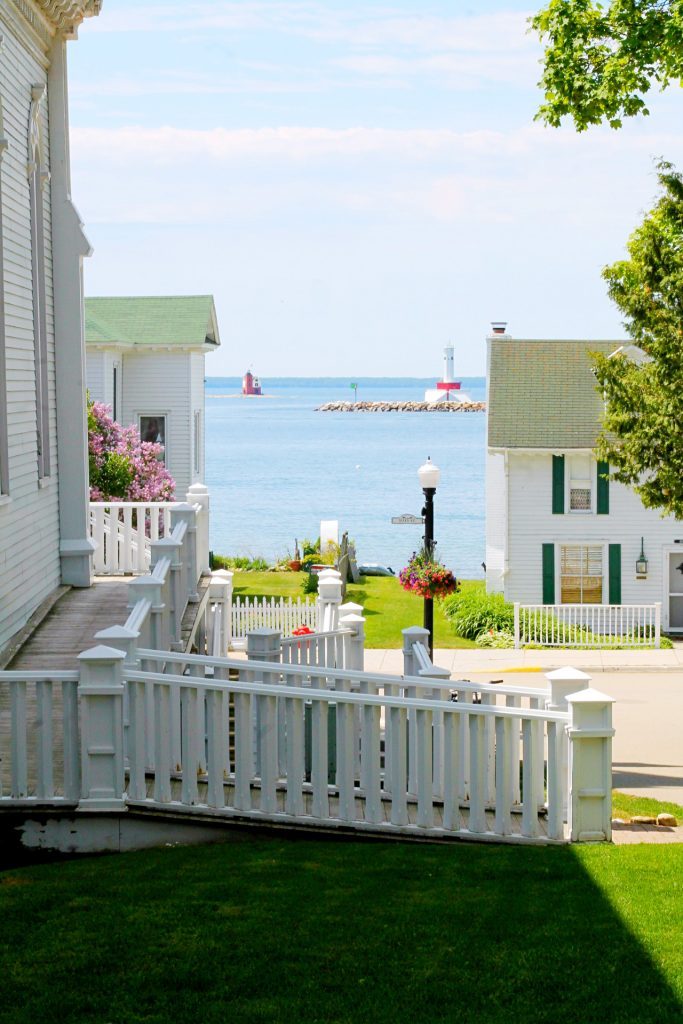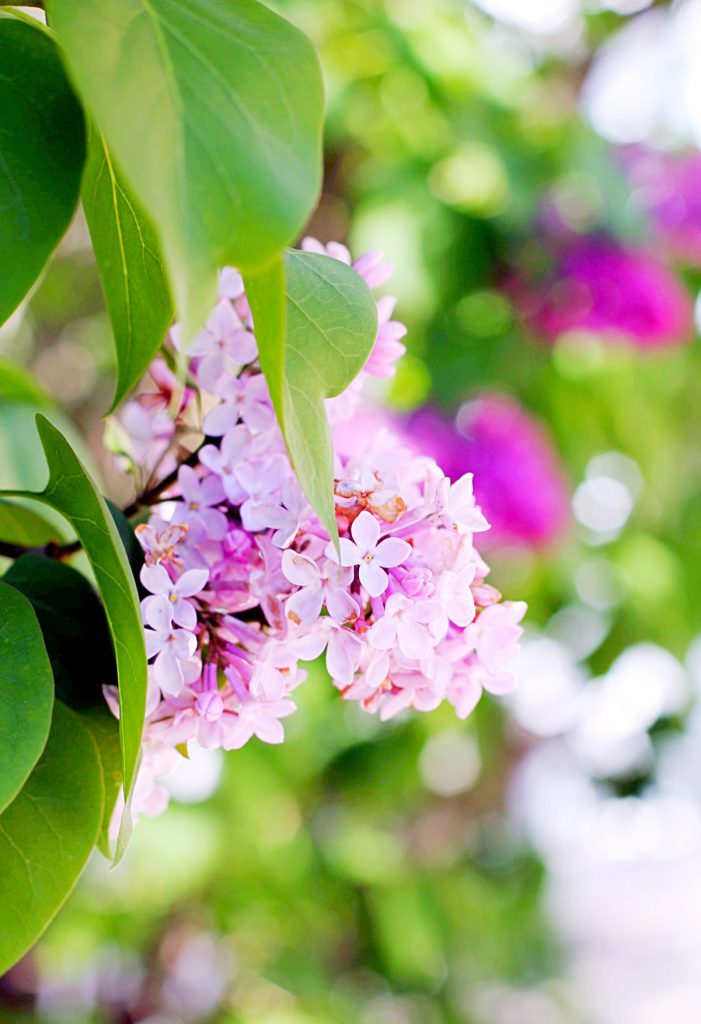 We got lucky on this. Our day trip to Mackinac Island was part of our almost week in Michigan (we stayed in Petoskey and also visited Sleeping Bear Dunes on our way home). The Lilac Festival is very family friendly and included a free bouncy house area sponsored by Michigan's Farm Bureau. Free bouncy houses and beautiful lilacs everywhere you turn. The Lilac Festival is the time to visit!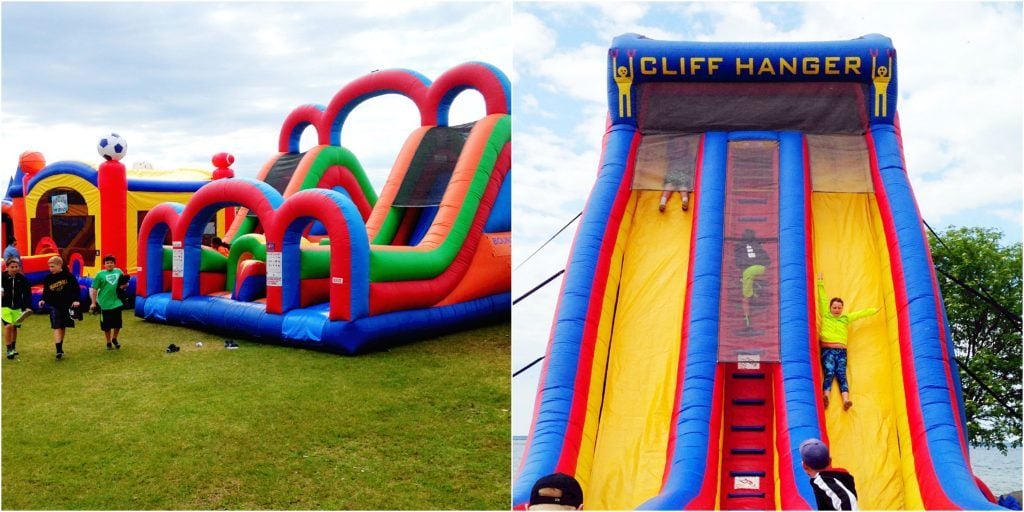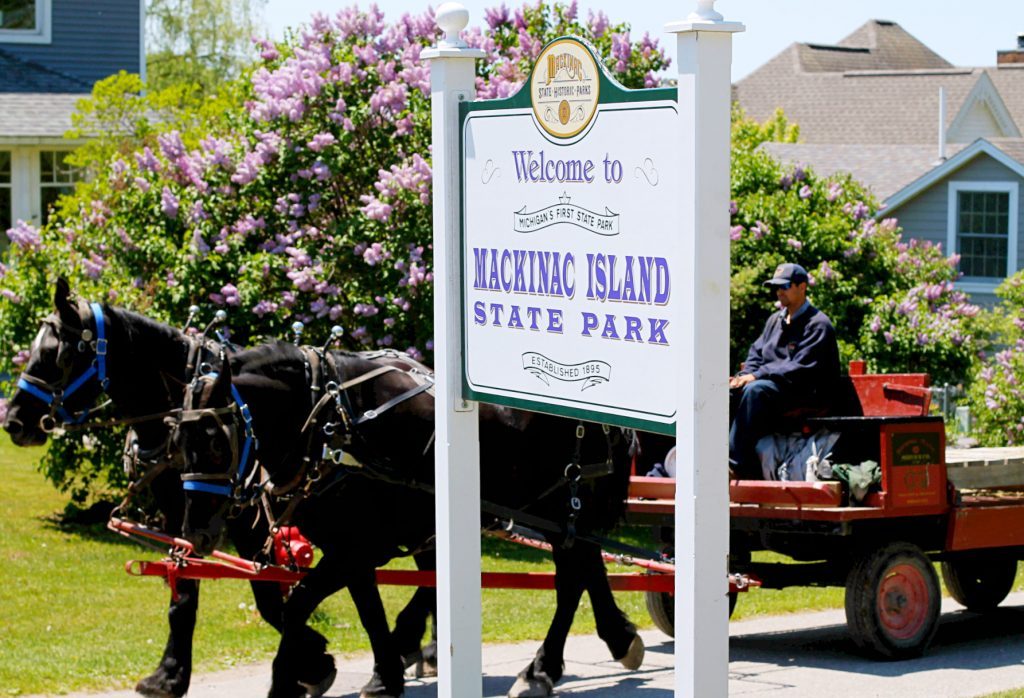 Enjoy the Taste of Mackinac
I was in foodie paradise here. It's a terrific and budget-friendly way to enjoy a sampling of all the local Mackinac Island food. Pulled pork sliders, tacos with an Asian flair, short ribs, super fancy white fish puffs atop cabbage gazpacho, strawberry shortcake, fudge, pizza, craft beer, wine and all the free bottled water and soda you could drink. The four of us left with very happy and full bellies that sustained us for our adventures in the Mackinac Island State Park. Be sure and purchase your tickets ahead of time as the Taste of Mackinac was sold out on the day of the event!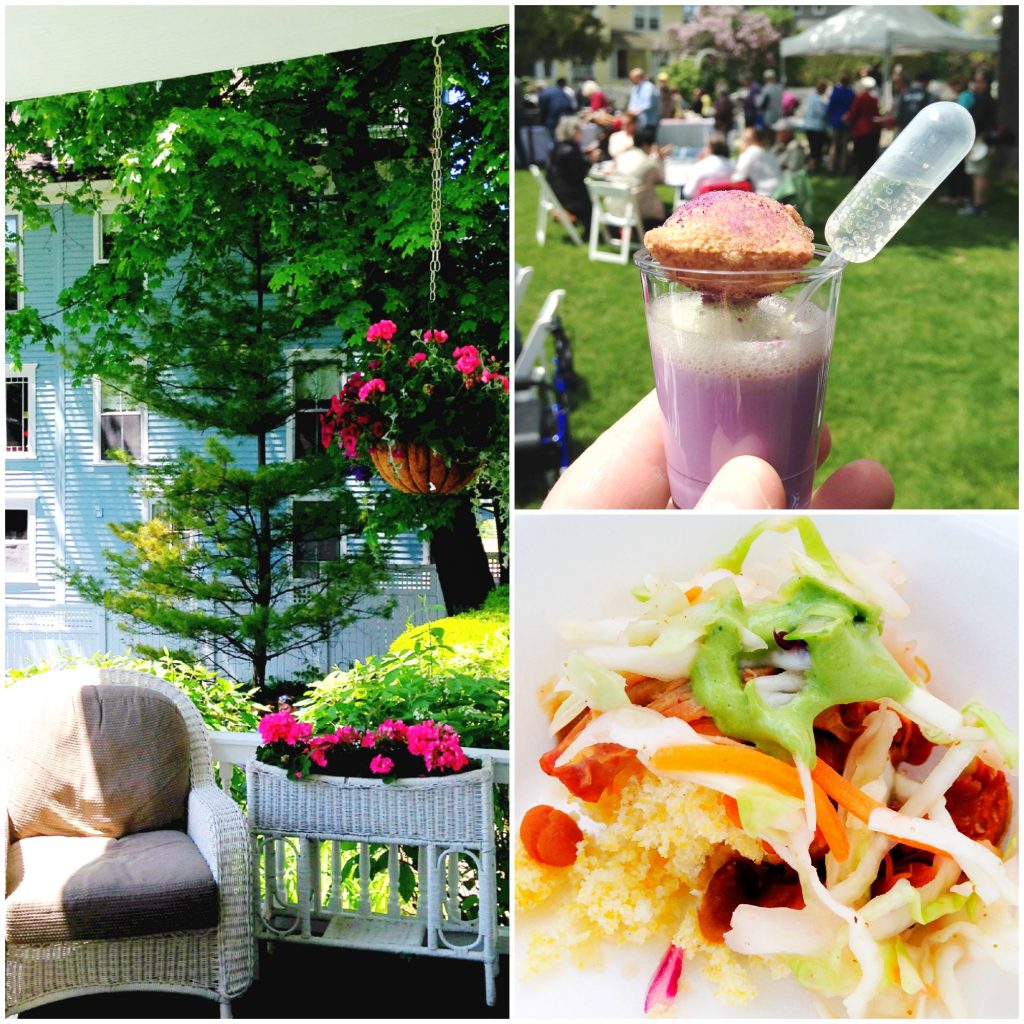 Bring your own bikes
Average bike rental prices on the island (per person/per day) are $50. We brought our own bikes over on the ferry for just $10 per person, a huge cost savings! Bringing our own, especially since we biked for over 10 miles on some hilly paths, was the only way to go.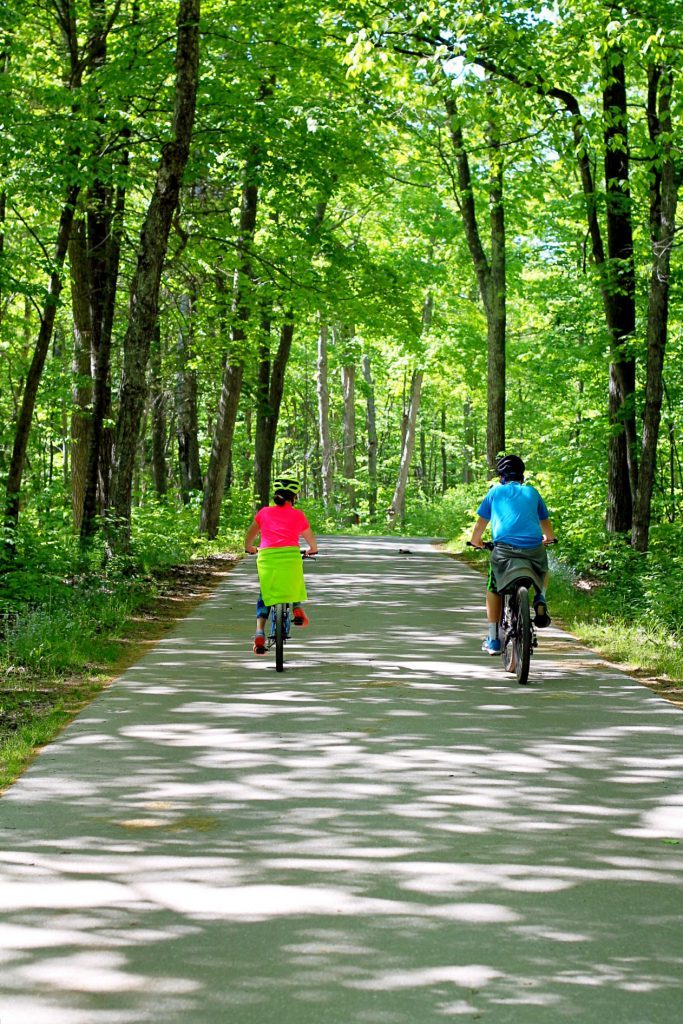 Bike and hike until you drop
We explored mostly the whole island including all the scenic stops throughout the Mackinac Island State Park. That included hundreds of stairs. Including over 400 to the top of Arch Rock. The scenery at the top was always worth it!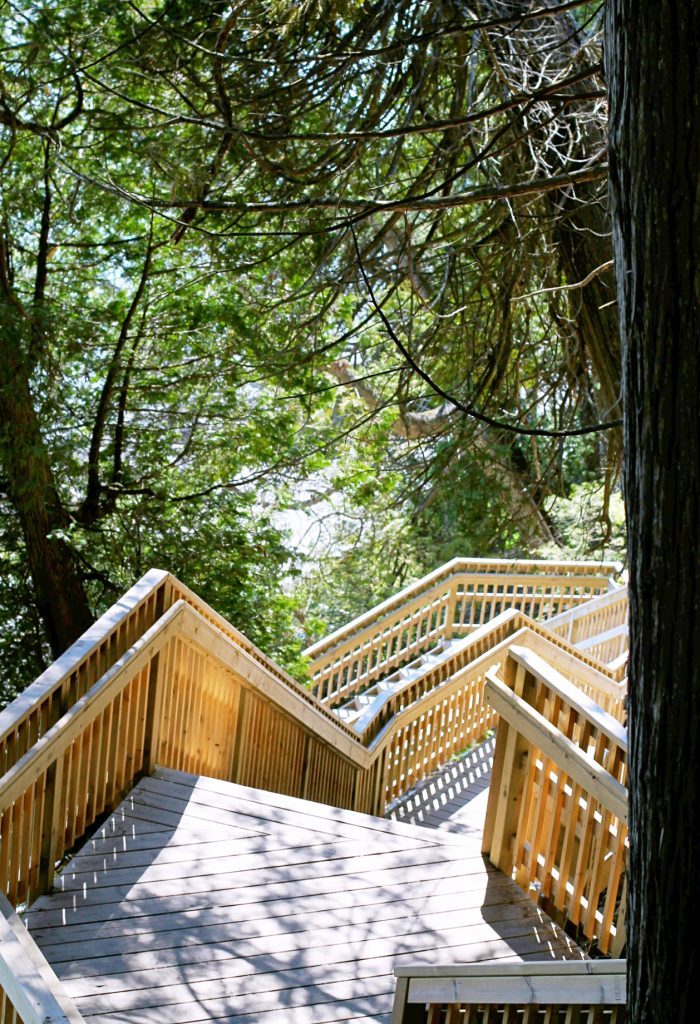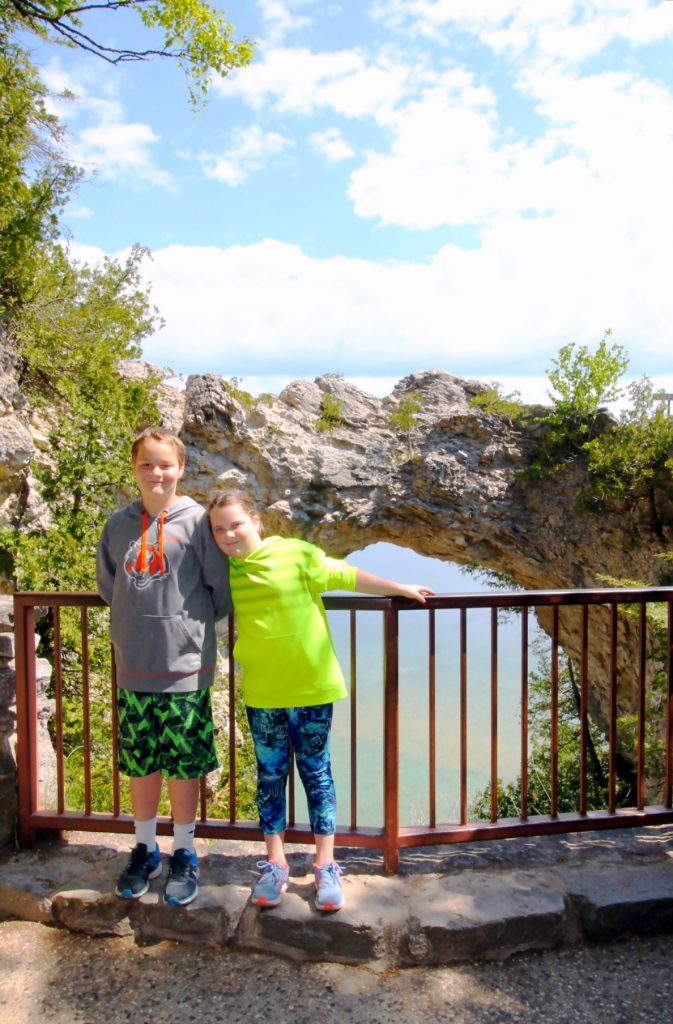 Eat dinner on the patio at the Pink Pony
After our hours of adventure we were hungry again for dinner. The Pink Pony provided a gorgeous view and delicious food. I recommend the soft pretzels and onion rings for sharing plus the Michigan Apple and Goat Cheese Salad. We had sampled the pretzels with mustardy sauce earlier in the day at the Taste of Mackinac and liked them so much we wanted more. Plus the view alone is worth stopping in for at least a drink.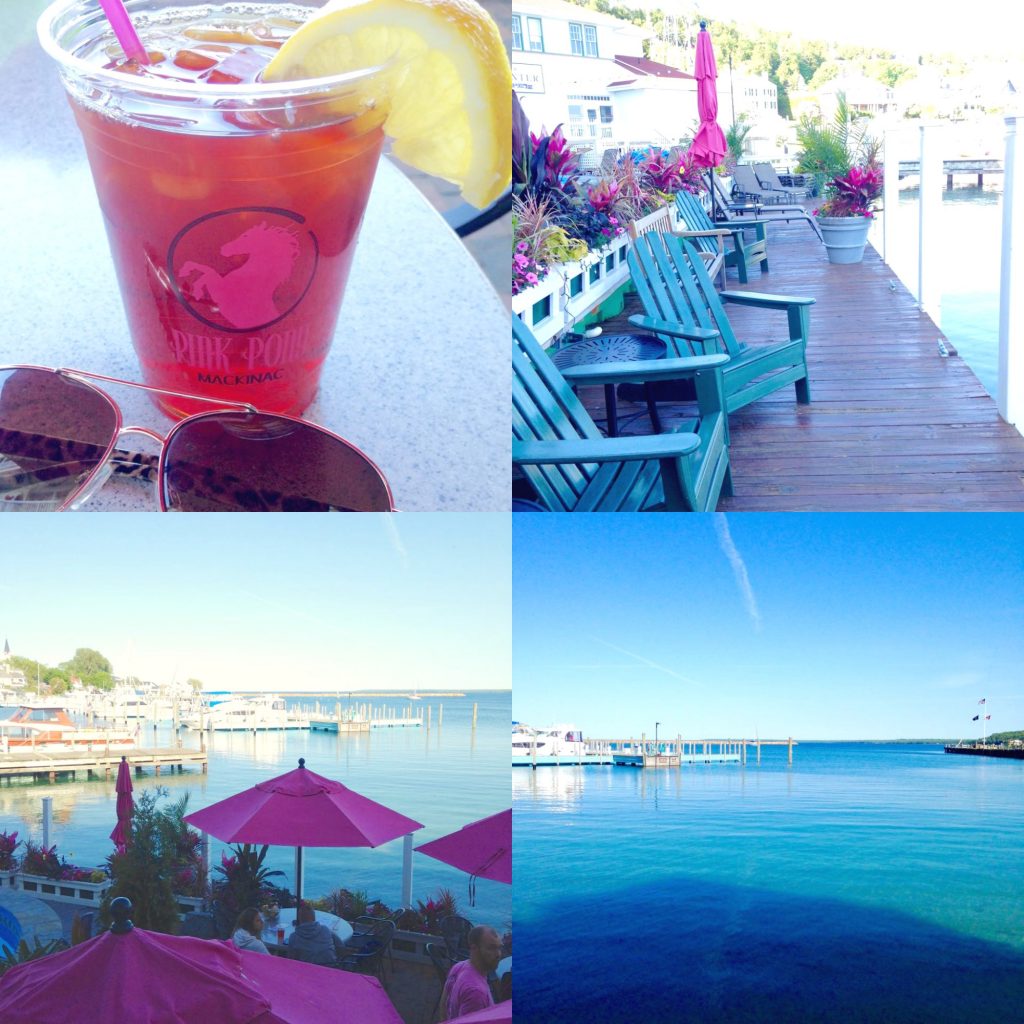 We ended our perfect day with a little shopping on main street and some ice cream. I got cherry because it's one of the things Michigan is famous for. It was delicious!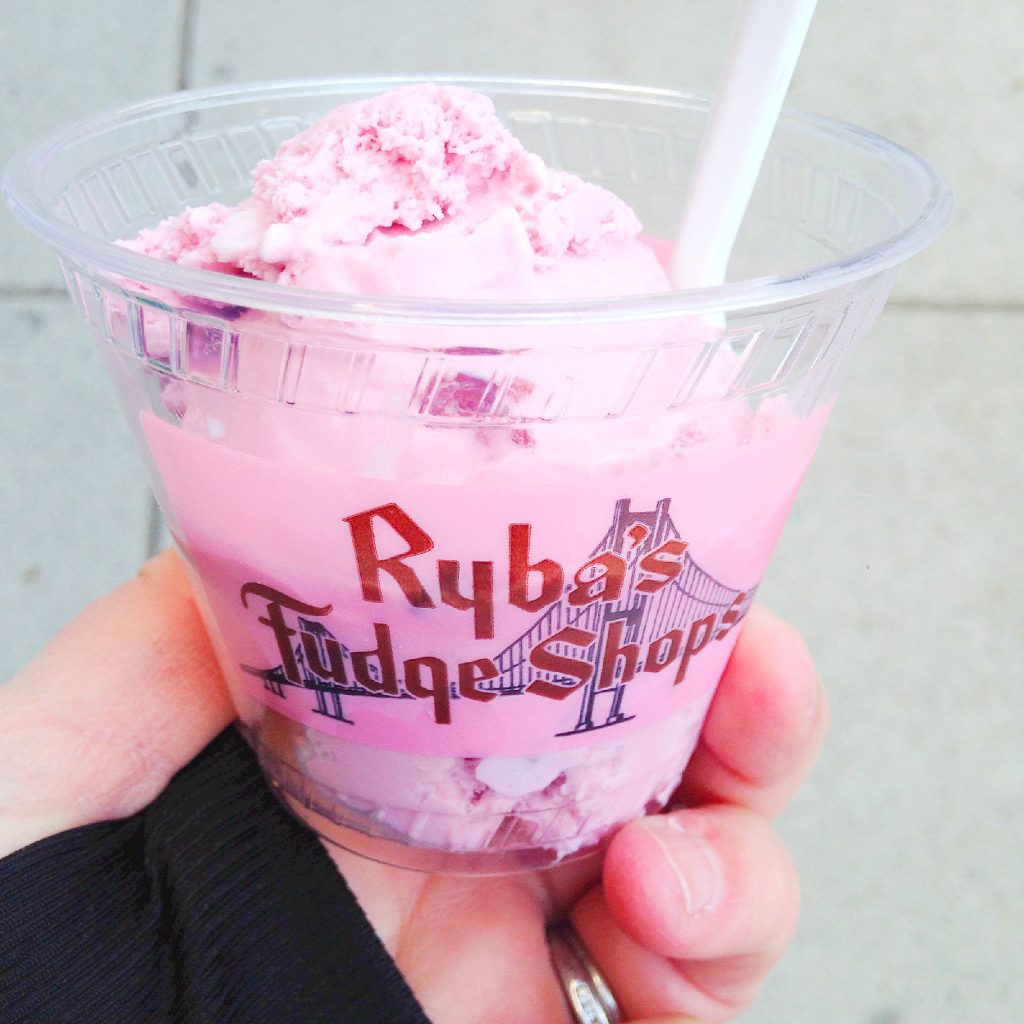 I can't recommend a day trip to Mackinac Island enough and I have links at the bottom of this travel post for help in planning your own trip. The whole island is like a picture perfect postcard. My family of four had a wonderful time exploring, hiking, biking and eating our way across Mackinac!