This method yields easy peel hard boiled eggs every time – guaranteed!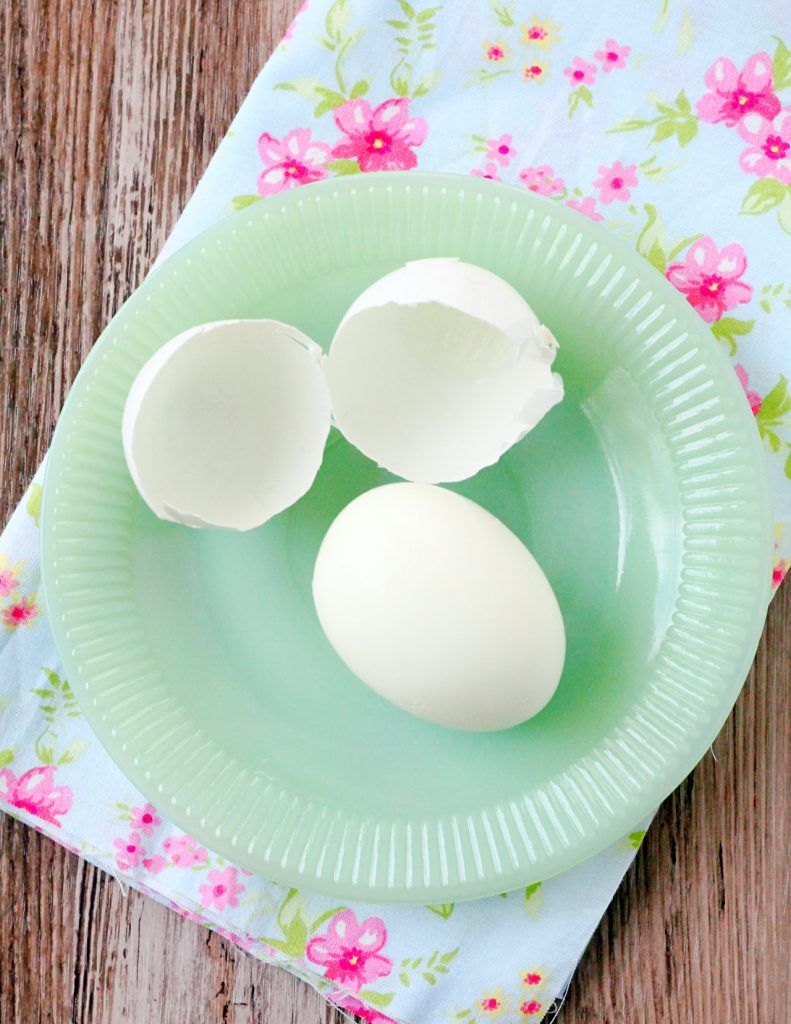 My friend told me a tip for hard-boiled eggs that I'd never heard before and it was magic. I'll even go so far as saying it was life changing. Why? Because my family eats a LOT of hard boiled eggs. Plain, salted, sliced on crackers, in egg salad, chopped on a salad… we are egg lovers. And I promise you this method for hard boiling eggs will make them easy to peel every single time!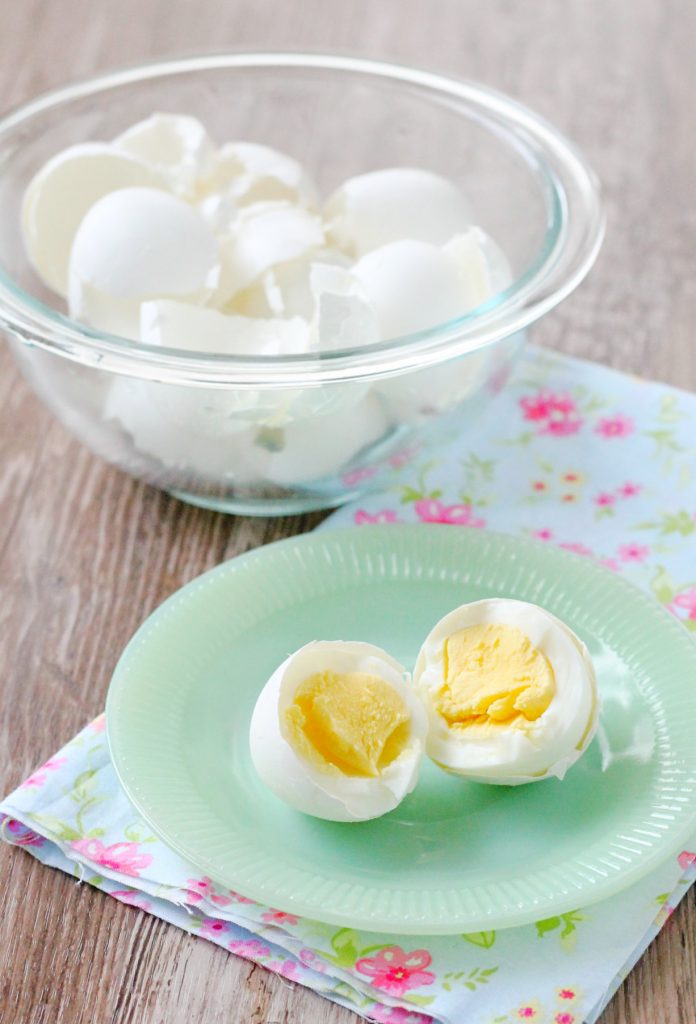 So my friend found the method over at BuzzFeed HERE. It's an extensive article and boy am I glad they decided to go through all the trouble to write up their findings. I decided to make a video of the method because I've tried lots of other tips and tricks before that weren't all they were cracked up to be (pun intended).
Easy Peel Hard Boiled Eggs:
Easy Peel Hard Boiled Eggs – one dozen eggs at a time:
1. Put about 8 cups of water and 2 tablespoons of white vinegar in a sauce pan
2. Bring it to a boil
3. Very gently (with a pasta server preferably) lower the eggs into the boiling water and vinegar one at a time. If you don't do this gently the eggs will crack. But trust me patience is a virtue and totally pays off in the end!
4. Gently simmer the eggs for 14 minutes. I reduced my heat to medium high. Because the eggs were cold it lowered the temperature of the water already.
5. Rinse the eggs in the same pan under cold water and then add some ice cubes. They only need to cool until you can easily handle them.
6. Peel immediately and be amazed!
7. Store the peeled eggs in an air-tight container in the refrigerator for several days.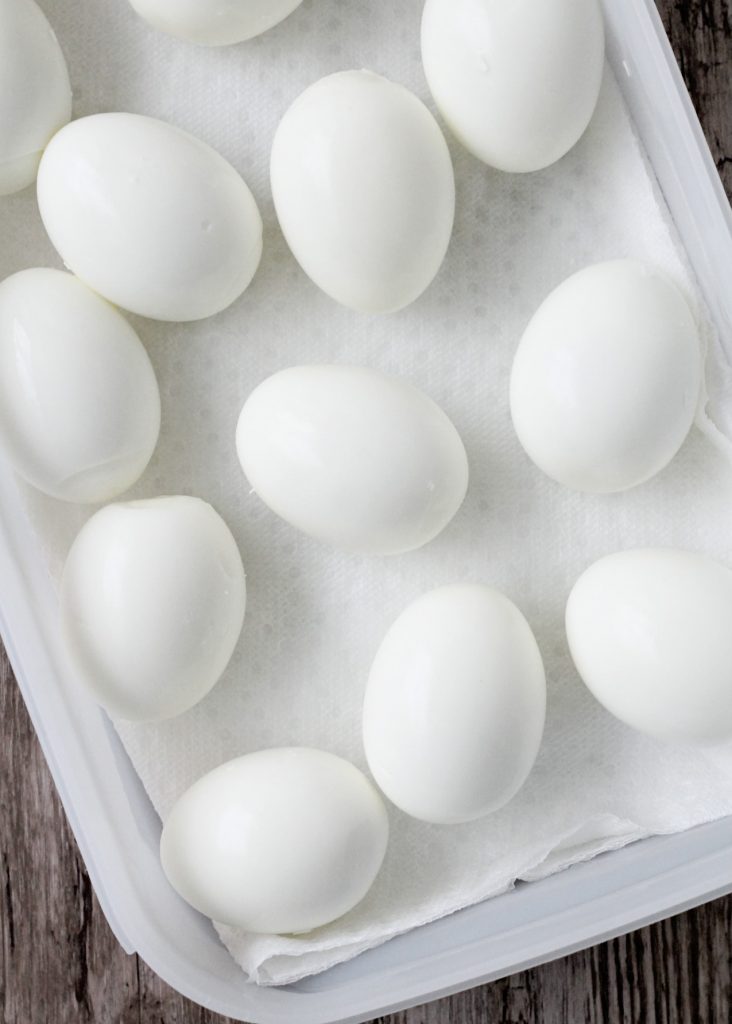 I've read lots of articles claiming the eggs need to be a week or two old to peel easily. With this method that is not necessary at all! I bought the eggs used in my video just one hour before filming. This is seriously the best method for hard boiling eggs. Try it yourself and be amazed.

Green Eggs and Ham Deviled Eggs