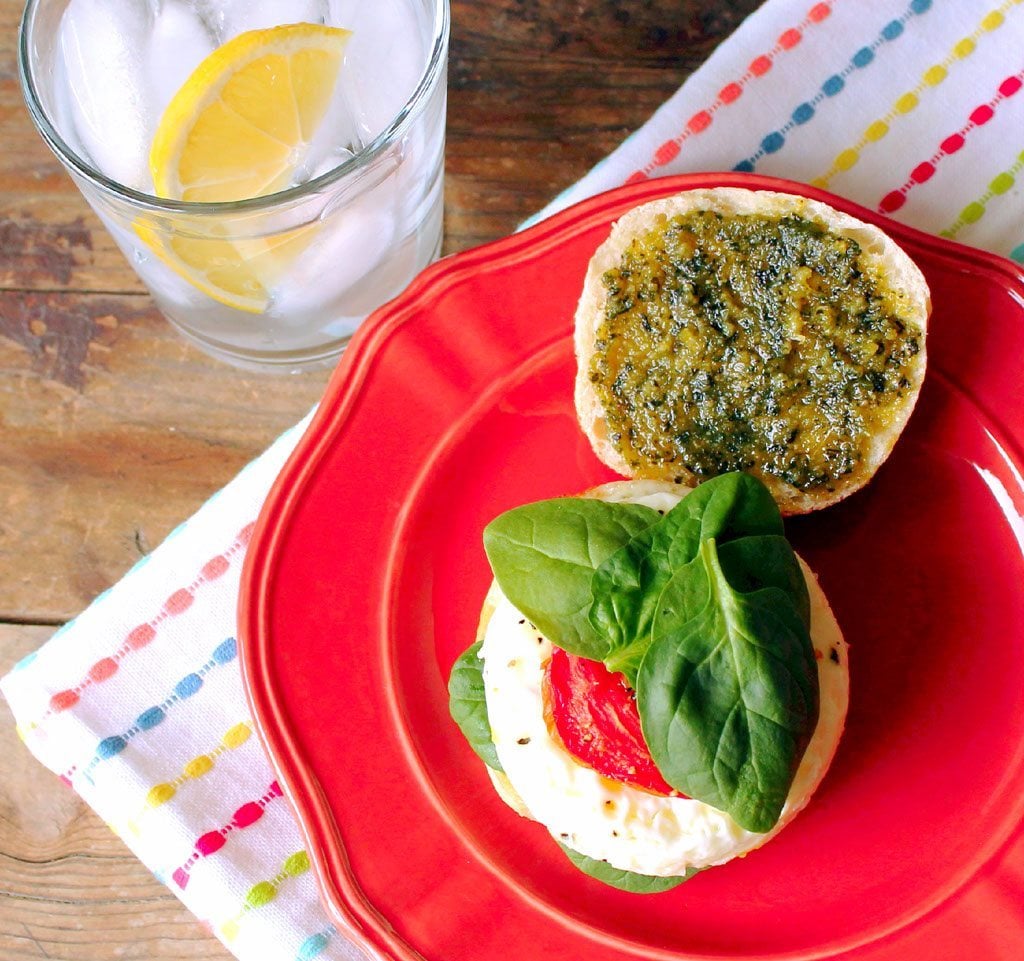 We have a Panera less than a mile from our house. Our street was not kid or pedestrian friendly until recently when the township decided to gift us with beautiful new sidewalks. I cannot tell you how much happiness a brand-new sidewalk can bring… we can ride our bikes now with our 8 and 6 year olds to get ice cream, to the park, to our YMCA and even to the grocery! And I can feel (if I allow myself to be really delusional) as if I'm Parisian, walking up to Panera to get myself a fresh-baked baguette. It's the little things with me, seriously.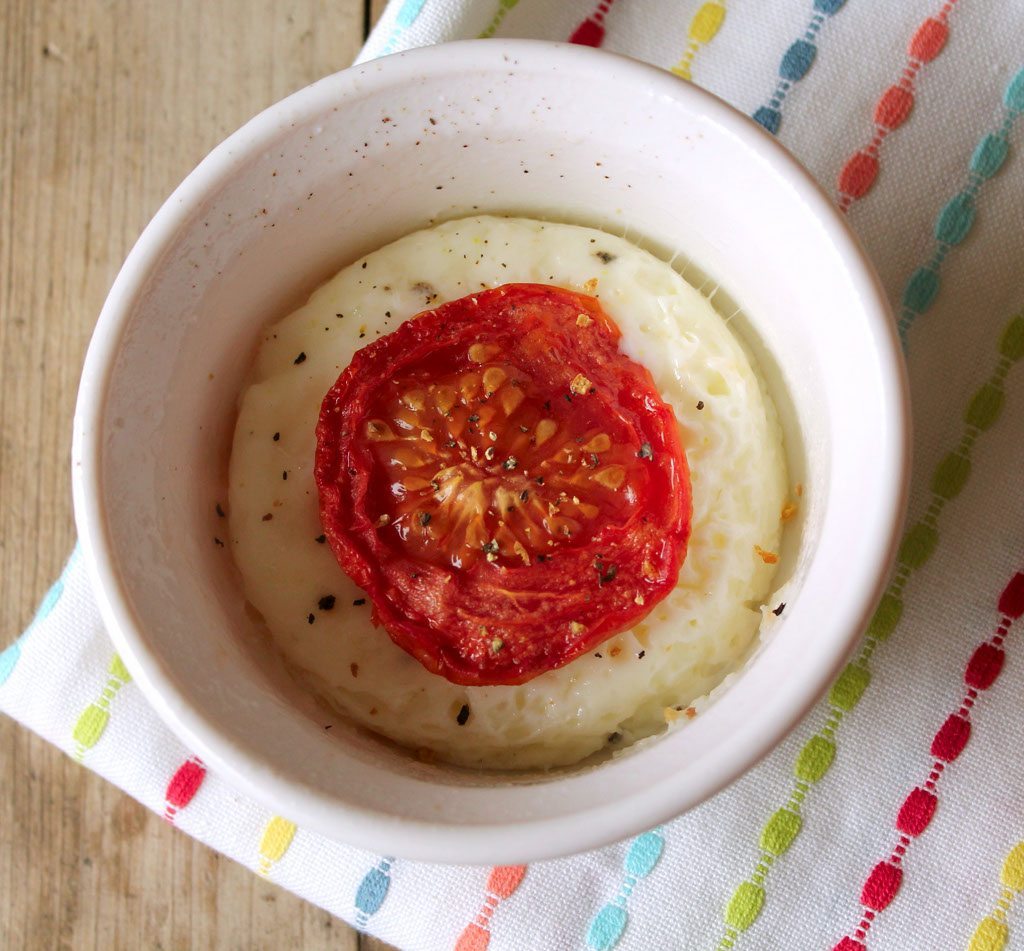 Last Saturday I was lucky to have a break without the kiddos, and so I laced up my sneakers and went on a morning power-walk, with a stop toward the end at our Panera. I ordered their Mediterranean Egg-White Sandwich and an extra-big cup of water with lemon. Feeling all smug and healthy, I texted my husband back at home saying how delicious the sandwich was and I needed to make my own. So, here we are. I thought about crunching the numbers to see how much money I was saving on a homemade sandwich vs. Panera's version, but I was an English major for a reason. Just know that the ingredients can all hangout in your fridge/freezer, so it's a convenient and healthy option to start your mornings from home. Plus, homemade does taste better… it just does.

Copycat Panera Mediterranean Breakfast Sandwich
Ingredients
One small Ciabatta or other fresh roll

2

Egg Whites

Cracked Pepper

One slice Slow-Roasted Tomato

1

T.

prepared Pesto

store-bought or fresh if you have it

1

slice

White Cheddar Cheese

Small handful Baby Spinach
Instructions
Split the roll and place cheese on bottom half. Lightly broil the half with the cheese in the toaster oven if desired. Meanwhile, spray a microwave-safe ramekin or coffee mug generously with cooking spray. Pour egg whites into the dish and cover. Microwave for 45-60 seconds, depending on your microwave. Place the tomato slice on top of the cooked egg and nuke it for 10 more seconds (to get the chill of the refrigerator off).

Place cooked egg and tomato on top of cheese-covered bottom half of roll. Top with a sprinkle of fresh-cracked pepper. Spread the pesto on the top half of the roll. Place a small handful of baby spinach on top of the tomato, put your breakfast sandwich together and enjoy!