I received compensation and information and/or free product from The Hershey Company and/or Collective Bias. All opinions expressed within are my own. #AnySnackPerfect #CollectiveBias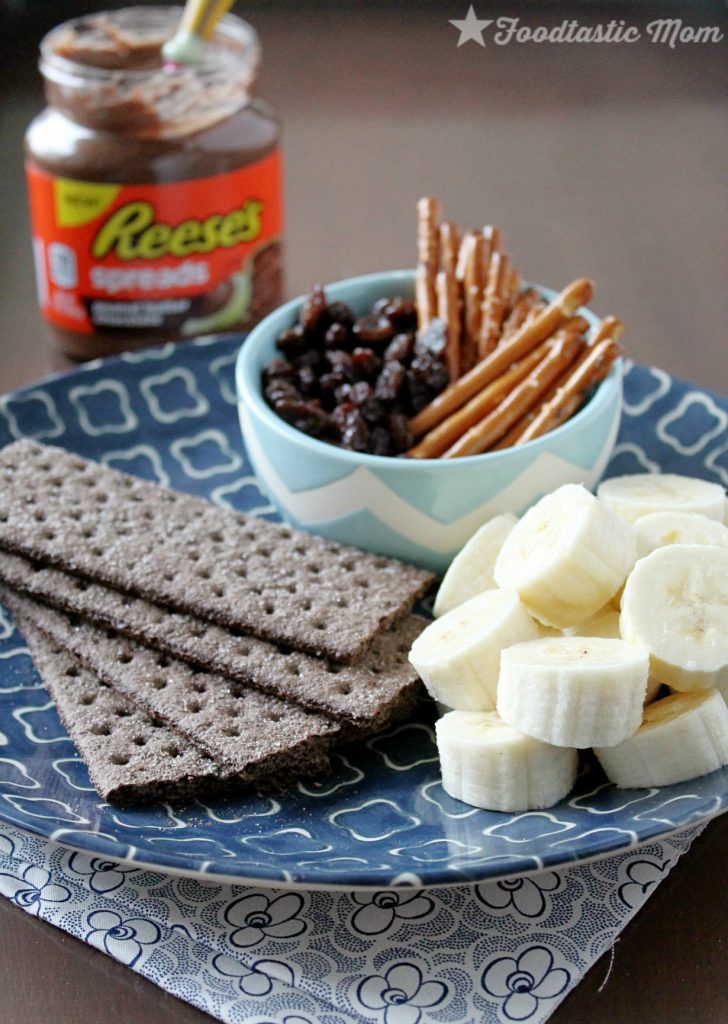 I'm not much for remembering movie quotes, but "Do you wanna build a snowman?" Ask just about any kid (especially young girls) that question nowadays and I bet not only will the answer be a resounding YES! but they'll even bust into song for you. I know my daughter would. Now ask if your kids wanna build a snowman using Reese's new chocolate peanut butter spreads and I bet even certain brothers annoyed with their sisters' movie obsession would be excited. I know my son was!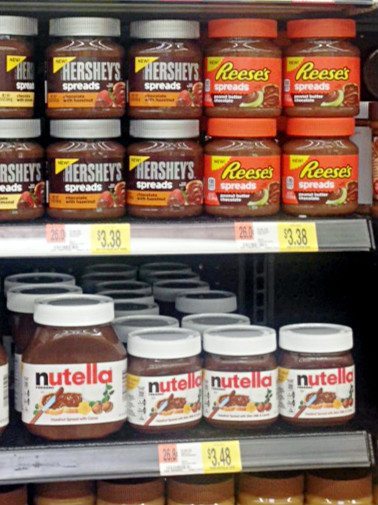 Sometimes a snack "recipe" doesn't feel like a recipe at all. Just a few short steps to snack perfection. A quick trip to Walmart gave me all the ingredients I needed for this timely snack. Honey-Maid chocolate graham crackers, thickly spread with Reese's chocolate peanut butter spreads, and topped with fresh banana slices, raisins, pretzel sticks and a little sprinkle for the snowman's nose.
Does he look like Olaf? Well no, but the idea of building a snowman is obviously popular these days and he sure is tasty!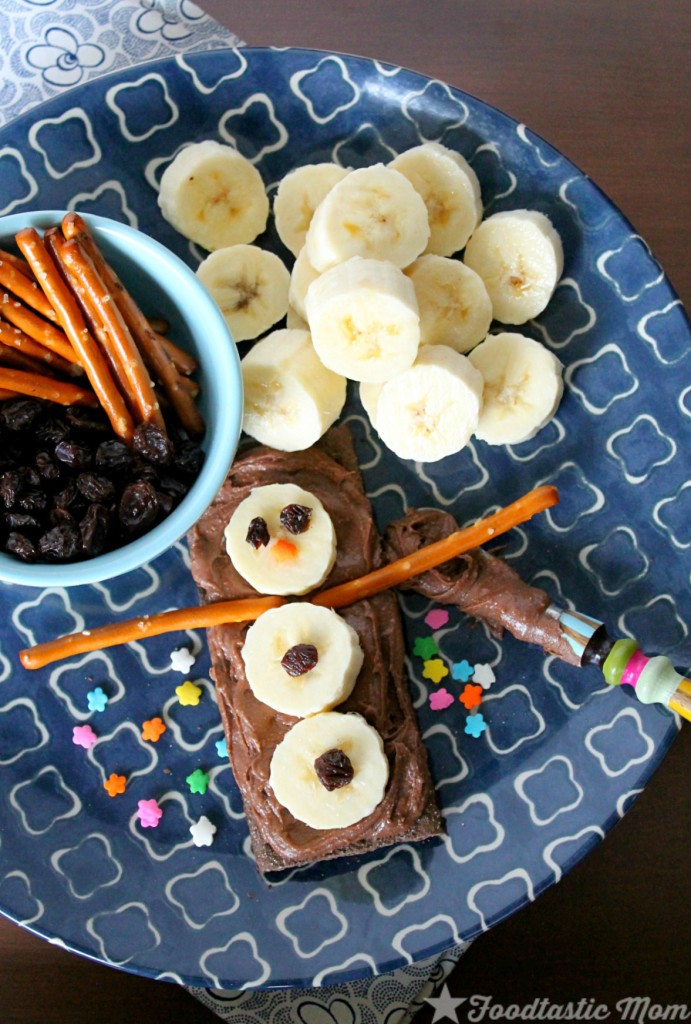 I'm personally biased toward Reese's products. Anymore, holiday candy needs to be a Reese's shaped in the form of an egg, pumpkin or tree for me to feel it worth the extra calories. So this spread, with that same familiar combination of chocolate and peanut butter, is very appealing to me and my kids. Your local Walmart will be hosting snack times November 13th – 16th so you can try for yourself what the new Reese's spreads taste like on fresh apples.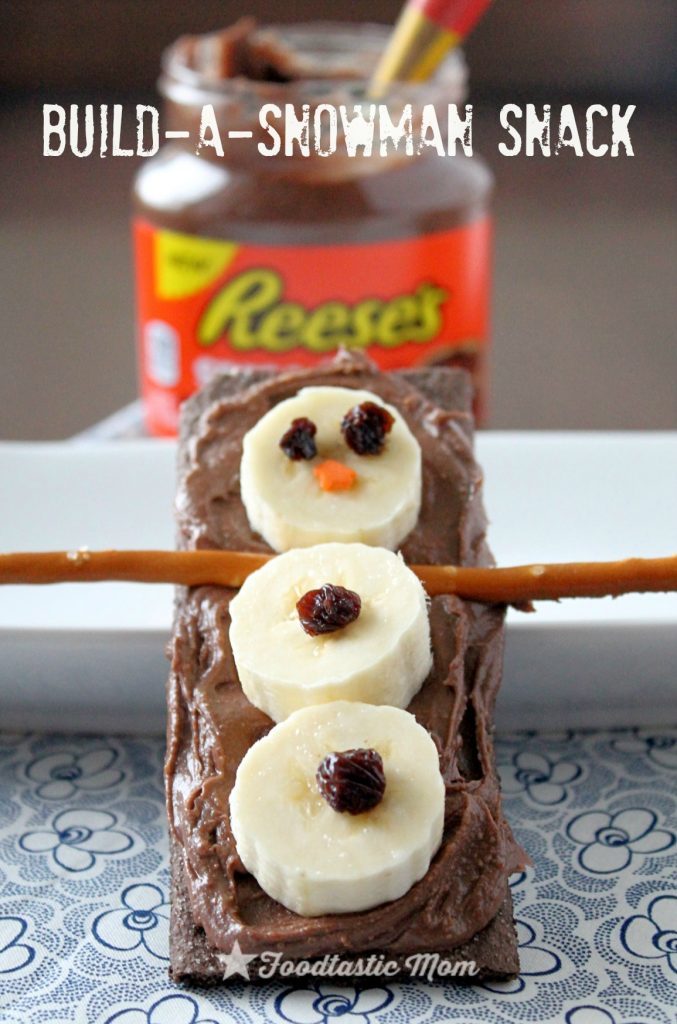 In the meantime, enter this fun giveaway and build a few snowmen yourself for a quick and easy snack that most anyone (especially kids) will love! You might even get a warm hug in return.