Trust me, you don't have to be basic or a bitch to enjoy this easy and comforting weeknight recipe for Basic Bitch Chicken.
I have debated for a while if I should share my news out loud here on the blog, but I've let my readers in on my life for the past almost seven years so I decided that I should. I am in the process of a divorce, and I moved into a new home about six weeks ago. There has been lots of change in my personal life, but I have to say that this round of change has been all positive.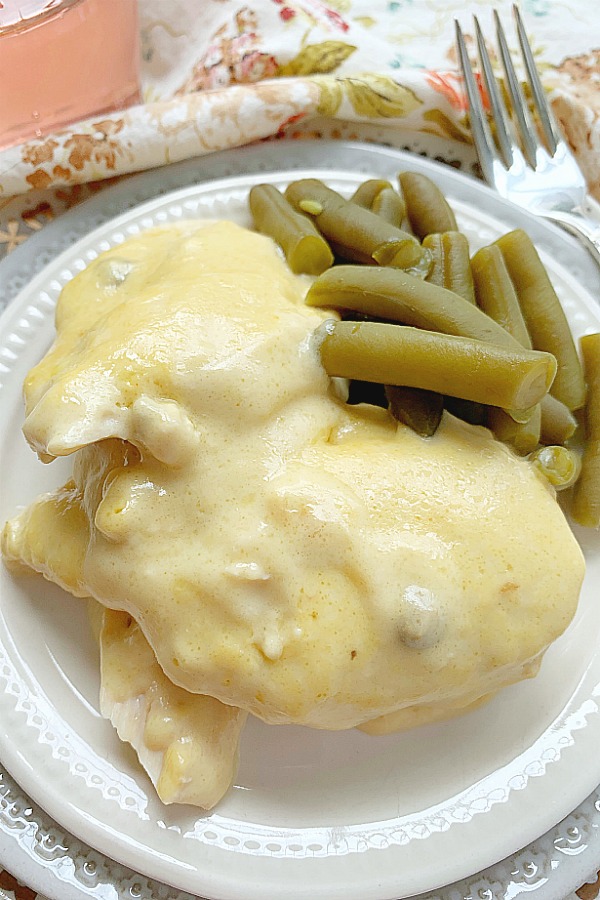 With a new kitchen has come a bit of a learning curve and so I've had to go back to the basics for meals when my kids are here. This chicken dish is the first thing I made for them, the night before the first day of school. Neither myself nor my kids can resist chicken with mashed potatoes and gravy. It's comfort food at its finest.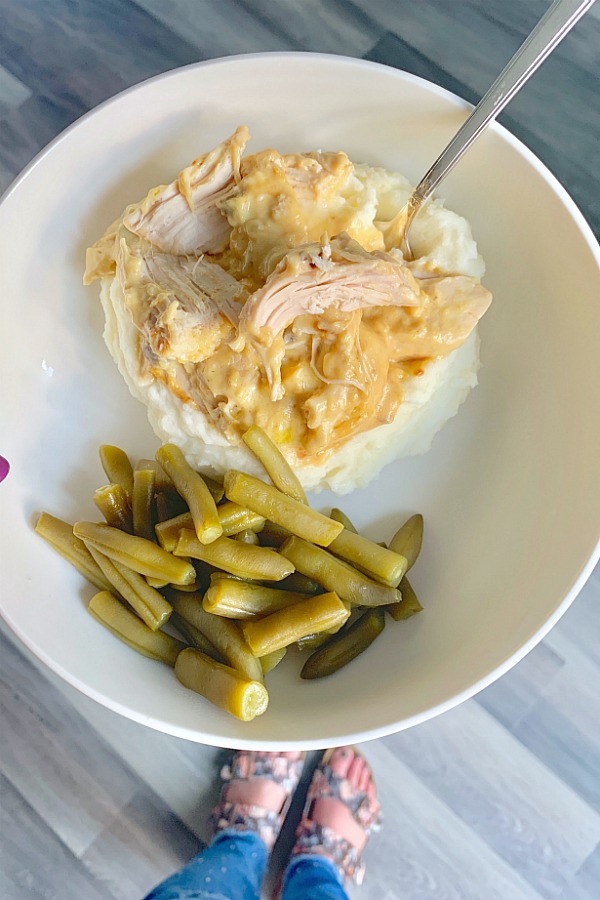 Through all the change and ups and downs I've gone through in these past few years, I have not lost my sense of humor. If anything, it's gotten more pronounced because I've had a lot of pain I've had to turn on its head – to get to the other side. It struck me as funny thinking about how basic this chicken recipe is – like it's kind of ridiculously stupid to even share. So that's why I am calling it Basic Bitch Chicken. This video was floating around a few years back. Hopefully it gives you a good laugh.
How to Tell if You're a Basic Bitch

Foodtastic Mom is a participant in the Amazon Services LLC Associates Program, an affiliate advertising program designed to provide a means for sites to earn advertising fees by advertising and linking to Amazon.com. Any highlighted, clickable Amazon link you see is an affiliate link that I may earn advertising fees on.
Thank you so much for being a faithful reader and supporter of Foodtastic Mom. Be sure to PIN and print this recipe!
Basic Bitch Chicken
Trust me, you don't have to be basic or a bitch to enjoy this easy and comforting weeknight recipe for Basic Bitch Chicken.
Ingredients
4

chicken breasts

boneless and skinless

1

10 oz can

cream of chicken soup

or cream of mushroom

1

cup

sour cream

1

tbsp

better than bouillon roasted chicken base

1/2

tsp

salt

1/2

tsp

black pepper
Instructions
Preheat oven to 250 degrees F.

Stir together the cream of chicken (or mushroom) soup, sour cream, better than bouillon, salt and pepper.

Place the chicken breasts in a single layer in an oven safe baking dish. Cover the chicken with the soup and sour cream mixture.

Bake the chicken for at least three hours, uncovered. Chicken will have an internal temperature of at least 165 degrees F when done.

Serve the chicken over mashed potatoes.
Nutrition
More chicken recipes: