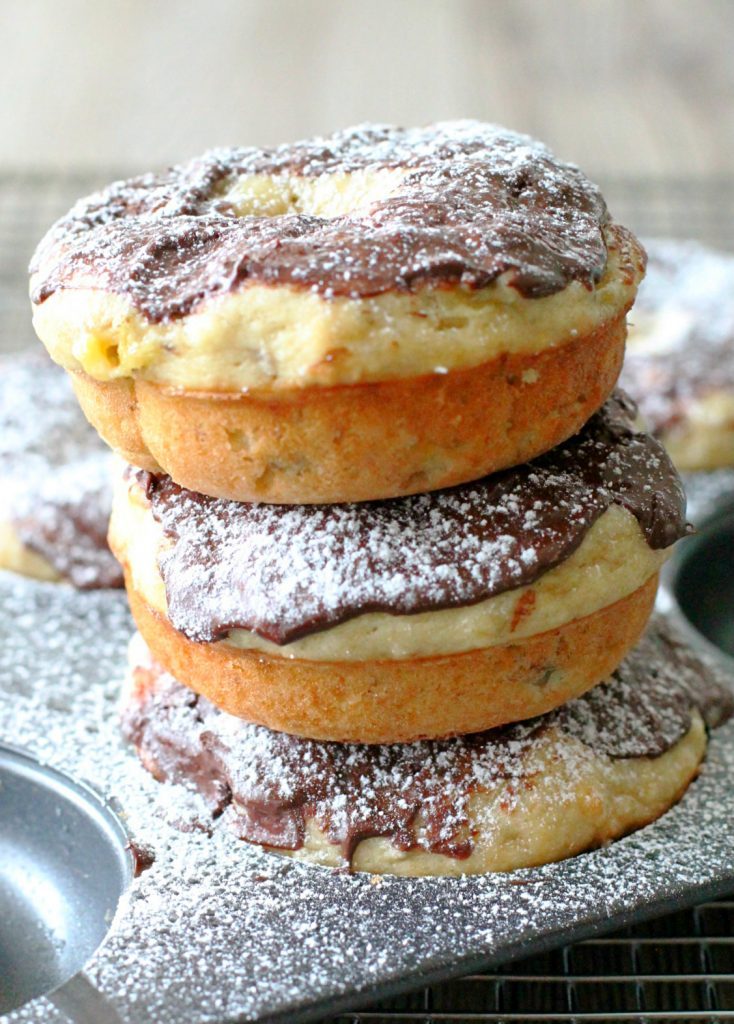 Often times my bananas end up sliced and frozen, ready for smoothies these days. But there are still plenty of times they sit on the counter too long and I have over-ripe bananas just begging to be baked into something yummy. This time I made these Baked Banana Donuts and "frosted" them with chocolate chips. My kids were thrilled!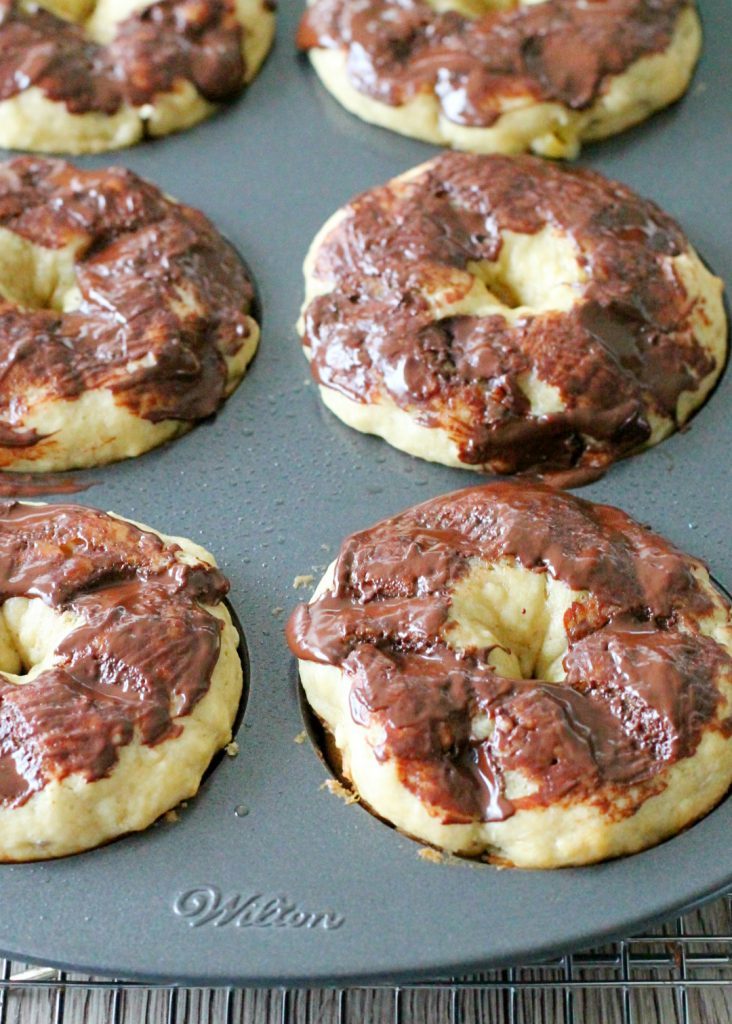 The chocolate chip frosting and powdered sugar coating are optional but they make these donuts really stand out. Otherwise they are kind of a moist banana muffin baked in the shape of donuts. But that donut shape though… doesn't it make things all the more fun?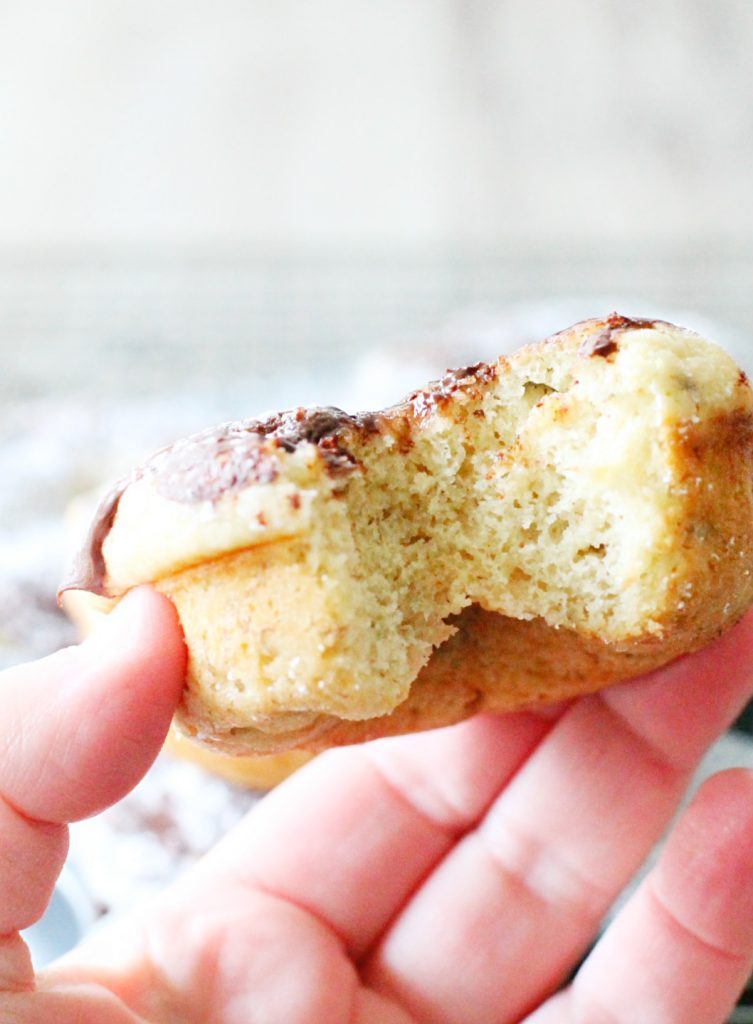 My kids were so happy to get off the bus and have these banana donuts waiting for them to snack on. I was happy too because I was really hungry by the time these bad boys came out of the oven and they were so moist and flavorful. It was an easy recipe that I didn't have to go to the store for – I had everything already in my fridge and pantry!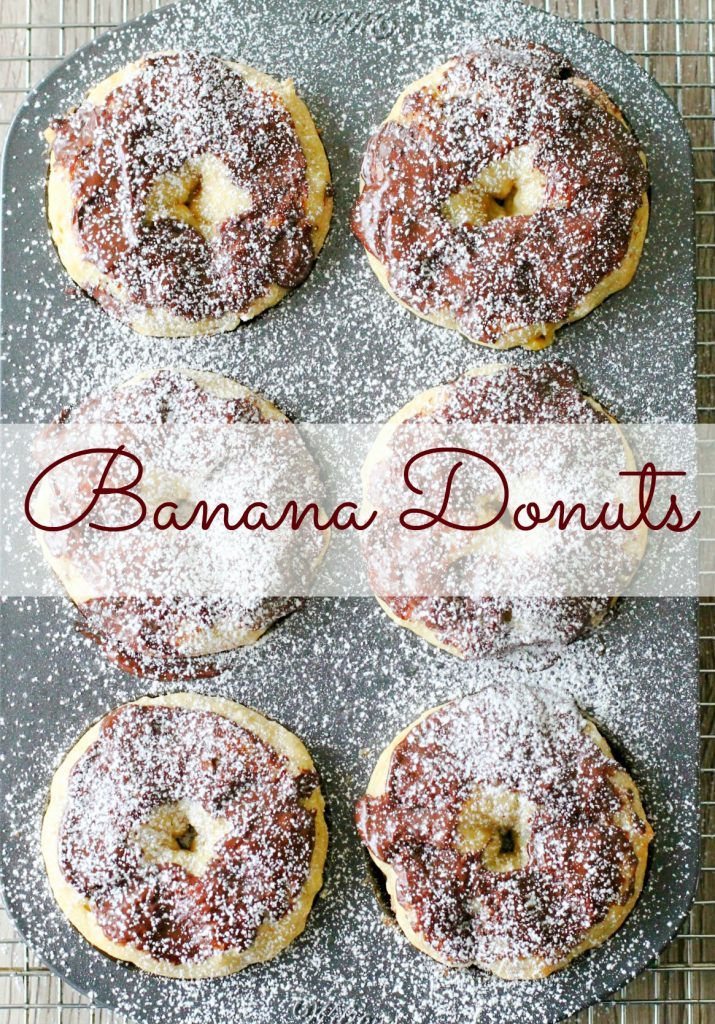 I've shared quite a few banana recipes over the years. These three are my favorites (besides these donuts now). You really can never have too many banana recipes in my opinion, especially as good as these! Heart Healthy Roasted Banana Muffins with Cranberries and Walnuts, Jamaican Banana Bread (that happens to be a Cooking Light recipe) and Mile-High Caramelized Banana Pancakes. Yum, yum and YUM!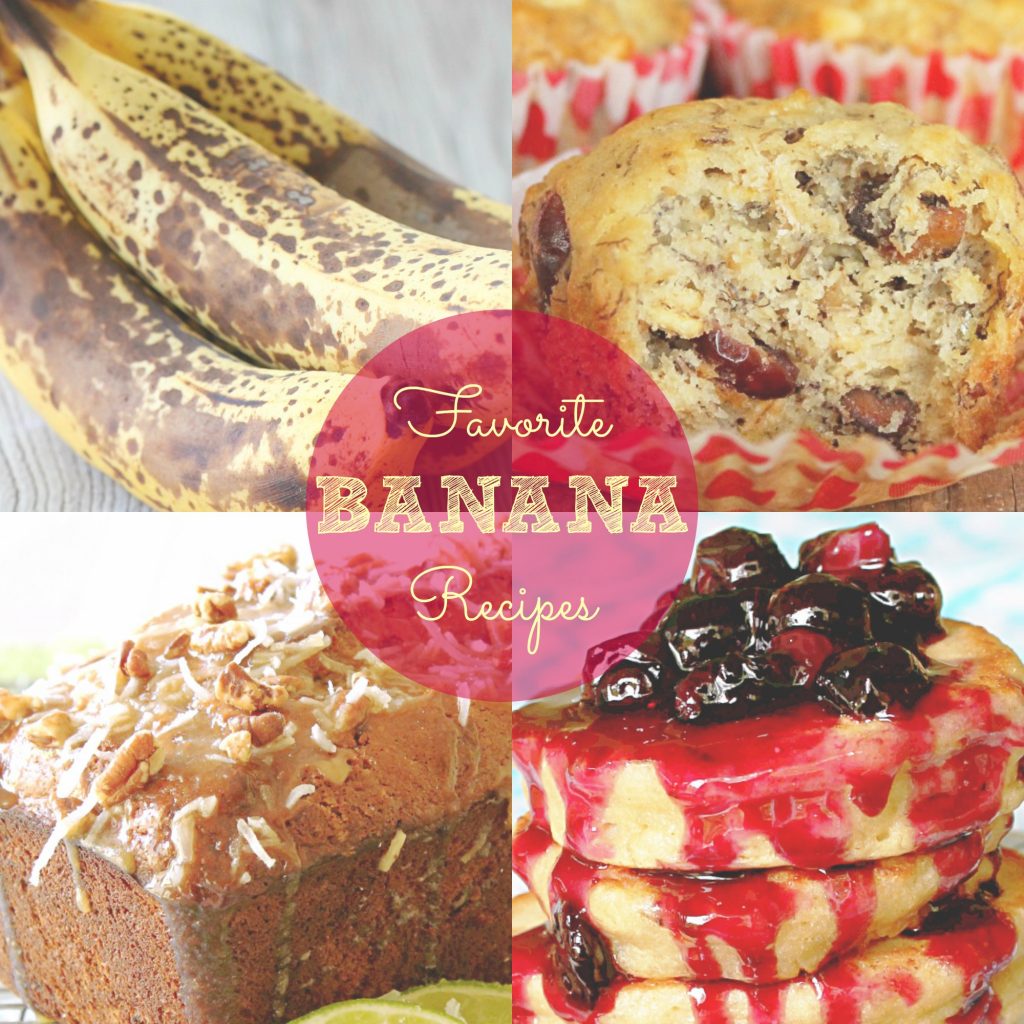 Happy banana baking!
Baked Banana Donuts
Ingredients
1

c.

Mashed Ripe Banana

2 - 3 bananas

1/2

c.

Sugar

1/2

c.

Sour Cream

1/4

c.

Unsalted Butter

melted

2

Large Eggs

1

t.

Pure Vanilla Extract

2

c.

All-purpose Flour

1

t.

Baking Powder

1/2

t.

Baking Soda

1/4

t.

Salt

1

c.

Chocolate Chips
Instructions
Preheat the oven to 325 degrees.

In a large bowl, mash your bananas until smooth. Add the sugar, sour cream, melted butter, eggs and vanilla and whisk to combine.

In a separate bowl, whisk together the flour, baking powder, baking soda and salt.

Add the flour mixture to the banana mixture and fold together with a spatula until the donut batter is just combined.

Using a spoon or metal cookie scoop, divide the batter evenly among 12 donut wells (2 pans). Smooth the top of the batter with your finger.

Place 8-10 chocolate chips on top of each donut - pushing in slightly with your finger.

Bake the donuts on the middle rack of your oven for 12 - 14 minutes.

Remove the baked donuts from the oven and using a knife, lightly spread the melted chocolate chips on top of the donuts like frosting.

Allow to cool in the pans for about 10 minutes and gently remove donuts to finish cooling on a rack.

Dust with powdered sugar and serve.