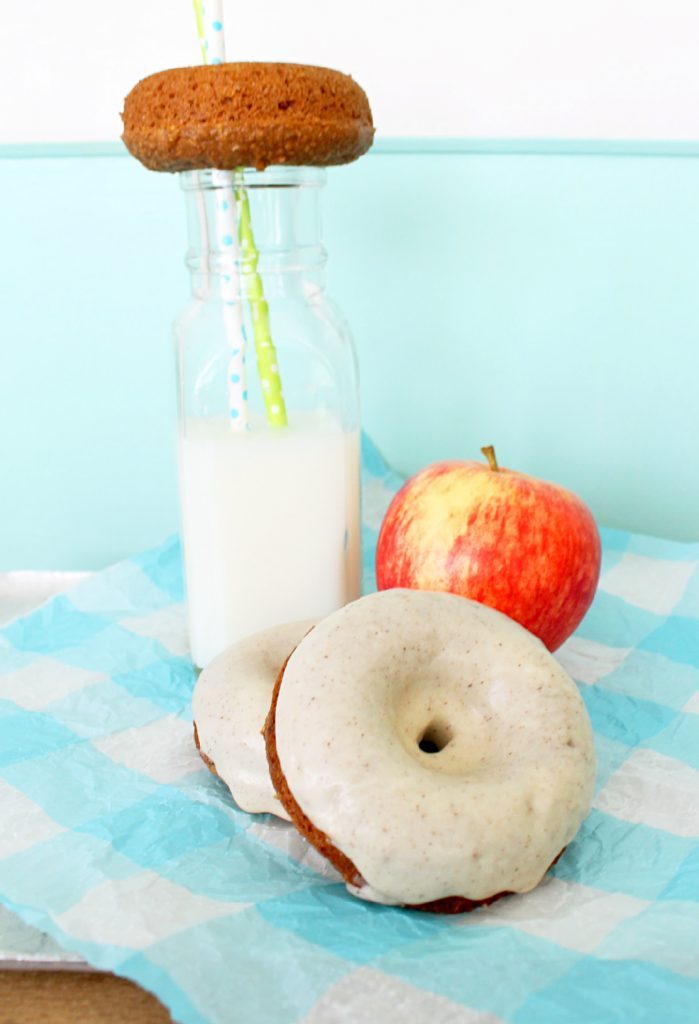 My kiddos and I had a full day of back-to-school shopping yesterday. They are incredibly lucky because they have two sets of grandparents and a great aunt who volunteer to take them shopping and pick out new clothes. Yesterday, we went with my parents and aunt to our Kenwood Towne Center, Target and IKEA (to name a few of our stops) and in-between ate lunch at the food court and dinner at Steak-n-Shake. New shoes, new clothes and even a new office chair for me, yay! It was a very good day and now it's back to work. I'm in over-drive planning meals for Fall. Did I mention it's my favorite?
I'm in breakfast mode today. Do you think "kid-friendly" when you hear the words bran and muffin together? I don't. But what about the words bran and donut? Better, right?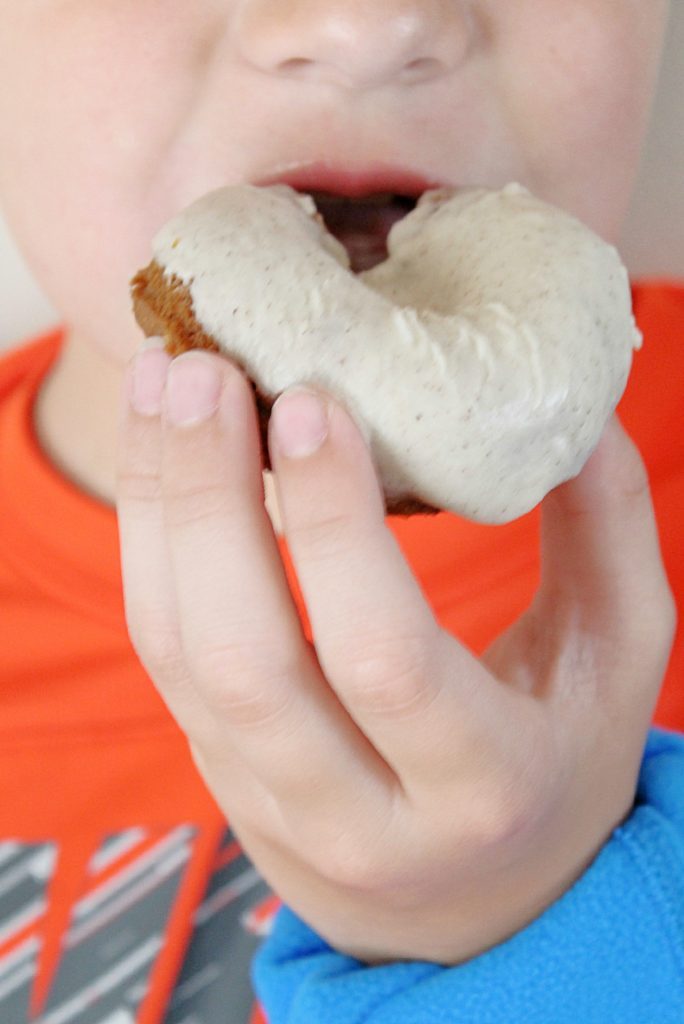 These tasty treats are made with whole wheat flour, wheat bran and applesauce to cut down on half the oil. Add some chopped apples and a brown butter glaze on top and you'll have your children gobbling up a bran-filled baked good. Also, these donuts are way more moist than any bran muffin I've ever had. That's a win in my book.
This is a perfect breakfast treat (I found the original recipe HERE but altered it quite a bit), both fun and healthy, to get your kids happily back in the school routine. Be sure and make a batch for that first week back!
Apple Bran Donuts with Brown Butter Glaze
Ingredients
1

c.

whole wheat pastry flour

1

c.

wheat bran

1

t.

baking soda

1/2

t.

salt

1/4

c.

olive oil

1/4

c.

molasses

1/4

c.

unsweeted apple sauce

1/4

c.

light brown sugar

1

large egg

1

c.

sour cream

1

apple

peeled and chopped fine (I used Gala)

4

T.

unsalted butter

1

c.

powdered sugar

sifted

3 - 4

T.

milk
Instructions
Preheat oven to 350 degrees. Spray two 6-cup donut pans with cooking spray and set aside.

In a smaller bowl, whisk together the flour, bran, baking soda and salt.

In a larger bowl, whisk together the oil, molasses, apple sauce, brown sugar, egg and sour cream. Dump the flour mixture into the wet mixture and stir until well combined. Fold in the chopped apple to the donut batter. Divide batter evenly among 12 donut cups. Bake 10 - 12 minutes, until donuts spring back when lightly pressed on top.

Allow donuts to cool in pans for about 10 minutes before removing them and letting them cool completely on wire racks.

Meanwhile, melt butter in a small skillet over medium heat. Cook, swirling continuously, for about 6 - 7 minutes, until butter is nice and browned. Remove from heat.

Whisk together the browned butter, powdered sugar and milk to make the glaze.

Dip the tops of each donut into the brown butter glaze to coat.