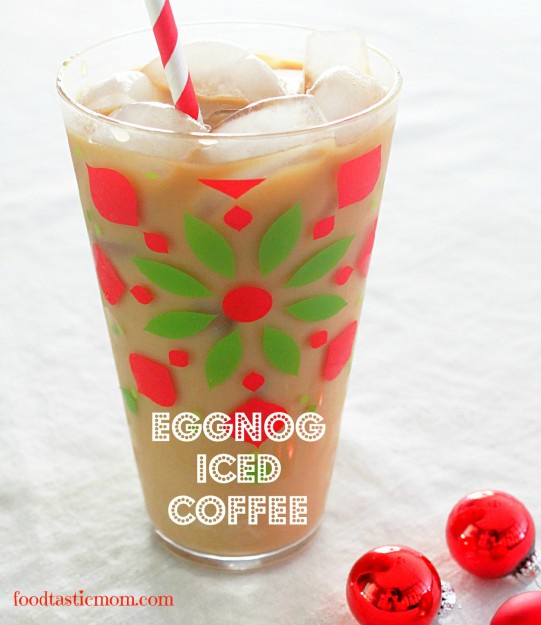 I have always been a bigger fan of iced coffee than steaming hot mugs of it. It's just one of my quirks. If you remember, back in July I shared a recipe for 100 Calorie Magical Iced Coffee. If you don't remember, then kindly click HERE.
This eggnog holiday version is a tasty variation of that recipe. First off, be sure and use full-fat eggnog. How many times do you hear use full-fat in a low-calorie version of something? Not often, I can tell you. This coffee relies on a mere quarter cup of the eggnog for its flavor.
Second, splurge and buy a bag of Starbucks natural-flavor vanilla coffee for this treat. I think it really makes all the difference in the final flavor.
If you don't own a french press, you can steep the water and coffee in a large, glass measuring cup and strain it in the morning through a mesh strainer lined with cheesecloth. Though really, at only around $20, I think a french press is definitely worth owning.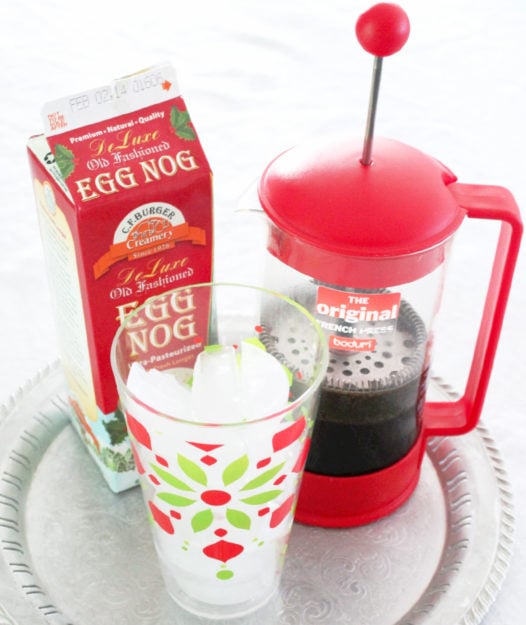 You may personally prefer a sweeter version of the finished product. If so, just add an extra tablespoon of brown sugar for an additional 51 calories. Enjoy!
100 Calorie Eggnog Iced Coffee
Ingredients
2

c.

cold water

heaping 1/3 c. Starbucks Vanilla Coffee

1

T.

light brown sugar

1/4

t.

ground cinnamon

1/4

t.

ground ginger

1/4

t.

ground nutmeg

ice

1/4

c.

full-fat eggnog
Instructions
Combine the water, coffee, sugar and spices in your french press the night before you want to drink your iced coffee. Be sure to mix well so grounds are submerged in the water. Store in the refrigerator overnight with the lid of the french press on (but in the unpressed position).

The next morning, fill your favorite beverage tumbler with ice, press the cold-brewed coffee and pour it over the ice. Add the eggnog, mix and enjoy!