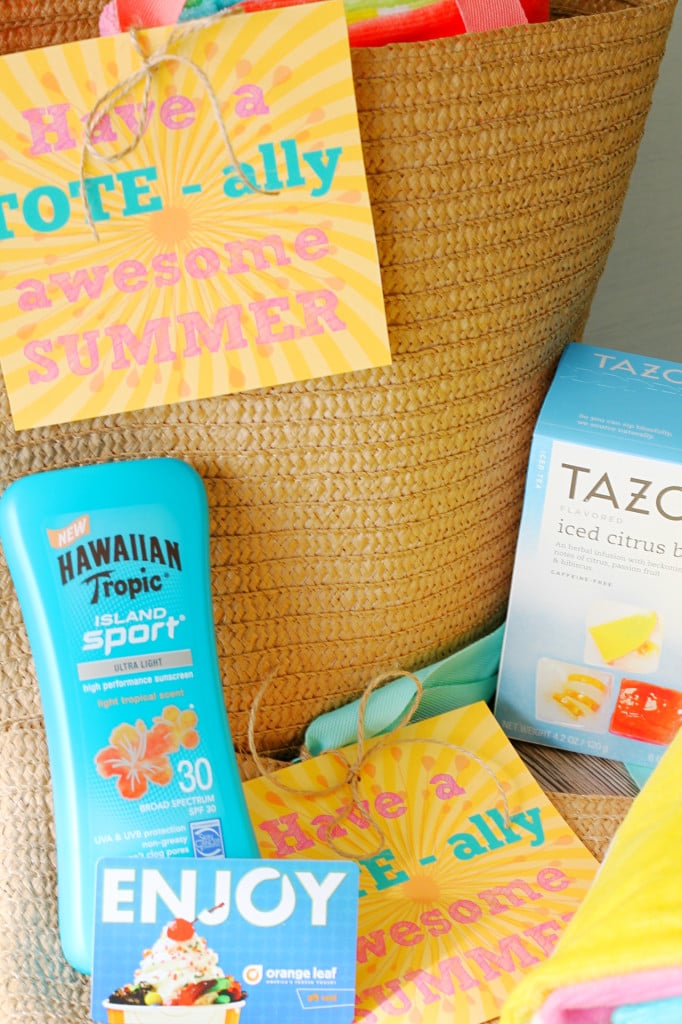 Did your child have a totally awesome teacher this year? Then they deserve a totally awesome gift! Target gets me every time with their dollar section at the front of the store. When I saw these cute tote bags ($3 each) I knew I needed to create something with them. A play on words seemed simple, and so I created this printable to tie the gift together. Simply click on the picture to "save as" to your computer and print for your own gifting use.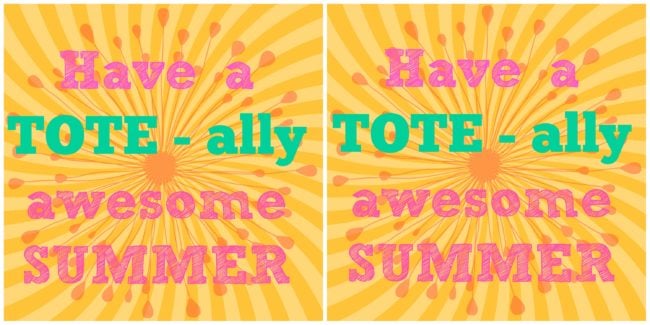 You could fill a TOTE bag with whatever you want to thank your teacher. Some other ideas might be some nail polish, a favorite magazine, a fun lip balm, a good summer book, a coffee shop gift card, some gardening gloves and seed packets… the possibilities are endless.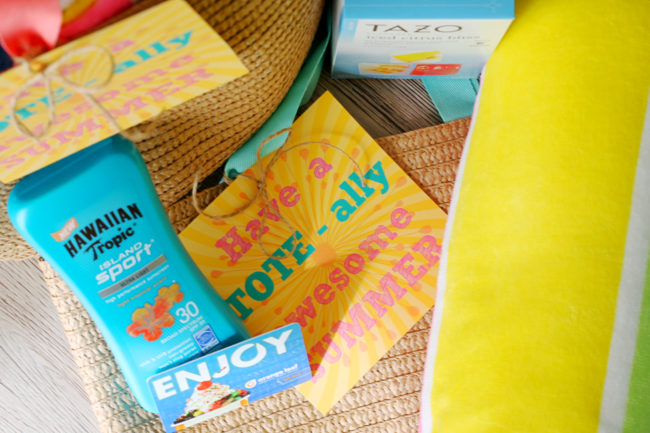 But as you can see, I went with a colorful beach towel, iced tea, sunscreen (also all purchased at Target) and a $5 gift card to Orange Leaf… because we have an Orange Leaf close by in our township. I think our children's teachers will like their gifts, don't you? I hope so because they were truly TOTE-ally awesome!
Looking for another end of year teacher gift idea? Check out my ice cream popcorn treat – also with a FREE printable!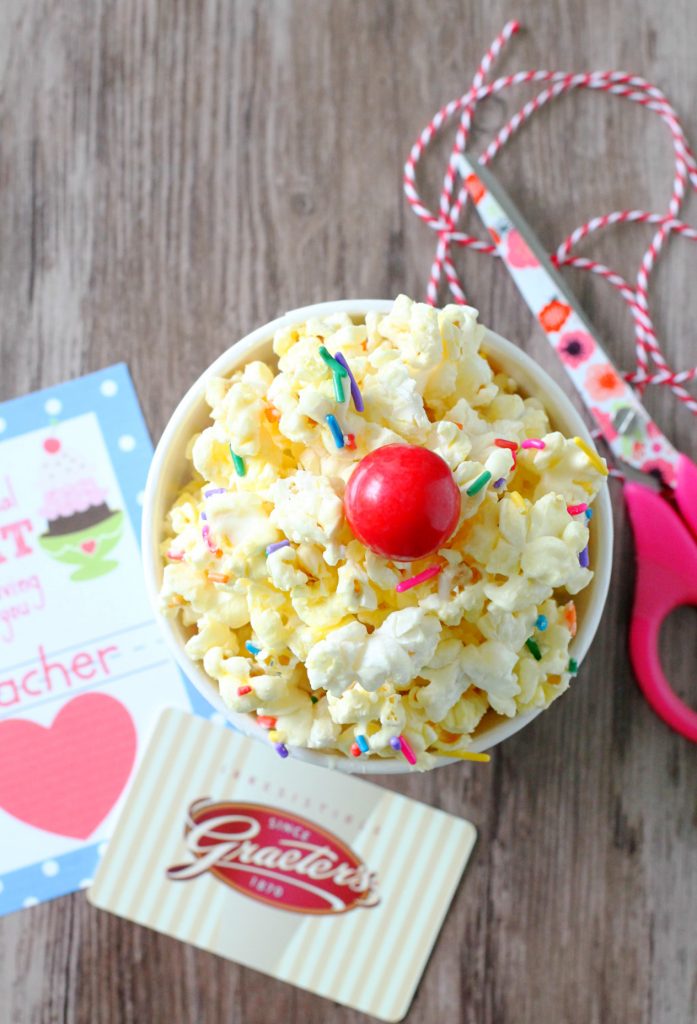 I can't believe another school year is winding down. When we're in the thick of it, time sometimes seems to drag, but once we're near the end it doesn't seem possible my kids will soon be another grade older. I know by the end of summer, I always appreciate the job teachers do every day even more… because I am always ready to send them back to school 🙂 So an awesome thank you gift at the end of the school year is always a must.