I just got back from the adventure of a lifetime, attending a friend's wedding, so here's my take on things to do in Bangkok, Thailand.
I've written a few travel posts over the years but they've all been for domestic travel. This is my first international trip to write about and it's a terrific one. If you're invited on a trip to Thailand, my advice is to go, without hesitation. I'll admit I was nervous about the flights. Our flights to and from Bangkok, Thailand added up to almost 24 hours of travel each way. Cincinnati to Toronto. Toronto to Hong Kong. Hong Kong to Bangkok. That Toronto to Hong Kong leg is almost 16 hours in the air. But they feed you well. Alcohol (beer, wine and mixed drinks) is included on international flights. And the movie selection is extensive. Plus it helps if you really enjoy spending time with your travel companion. I do and so this trip was fantastic all the way around.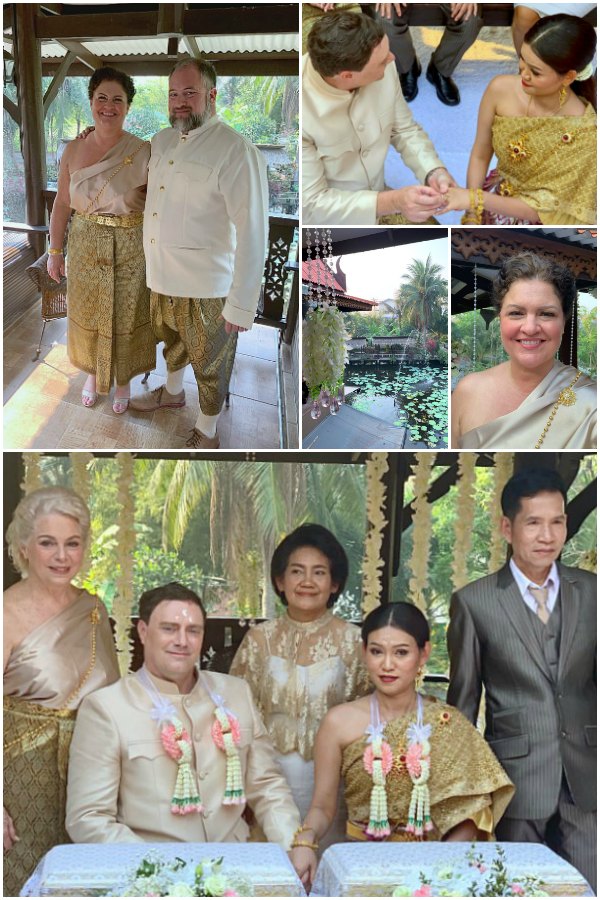 Get a Thai Massage
Massage is everywhere in Bangkok. If I'd had the time I would have indulged in it every day that we were in Bangkok. For two, 30-minute foot massages we paid just 300 baht – that's less than 10 US dollars. For a one-hour back, head and neck massage, I paid 500 baht. That's just a little over 15 US dollars. And it was hands-down the best massage I'd ever had. Thai massage is a must on a trip to Bangkok.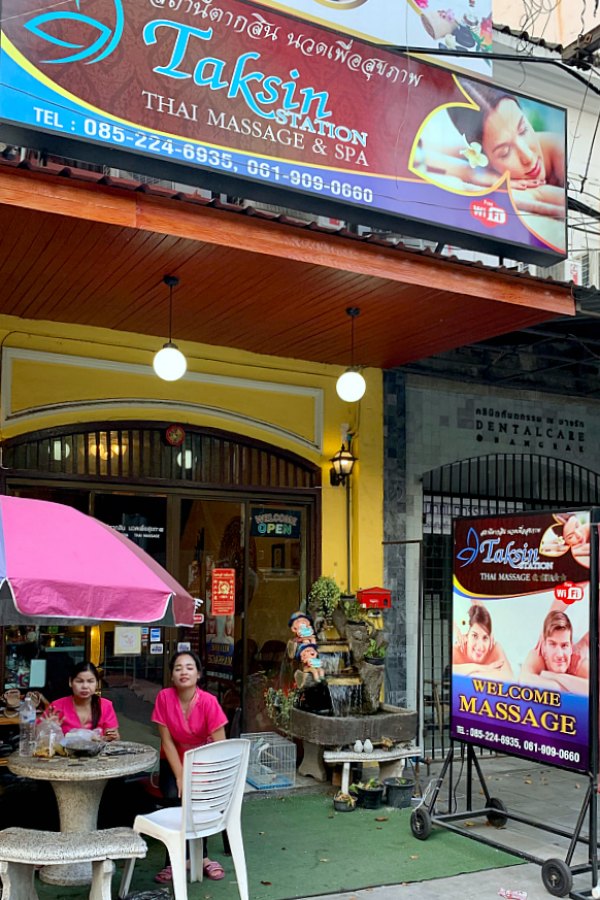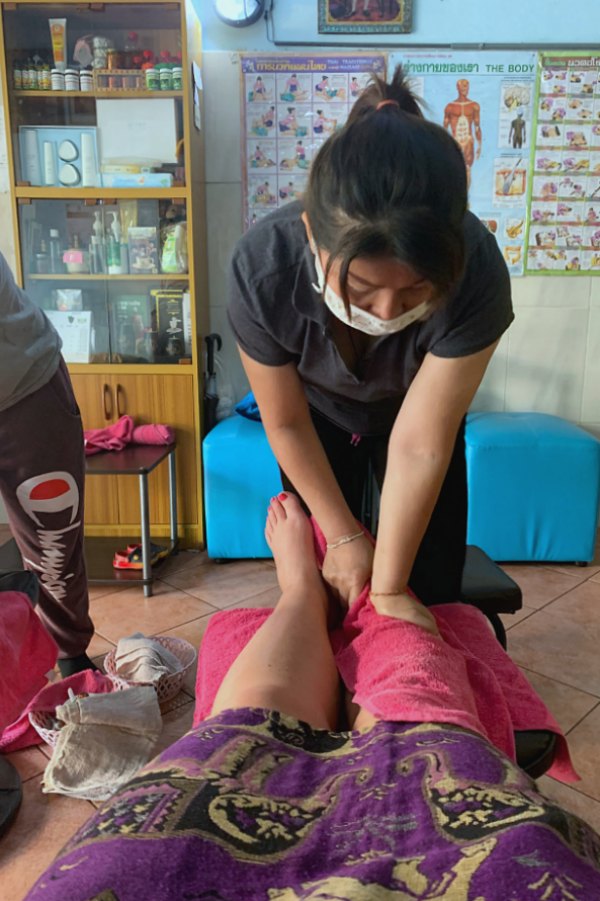 Take a Boat Trip
We took a private boat ride thanks to the suggestion of our tuk tuk driver (keep scrolling for more on that). The Chao Phraya River is also known as the Venice of the East. We finished up the boat ride just as the sun set. And it certainly provided some of the more scenic views that we enjoyed on our trip.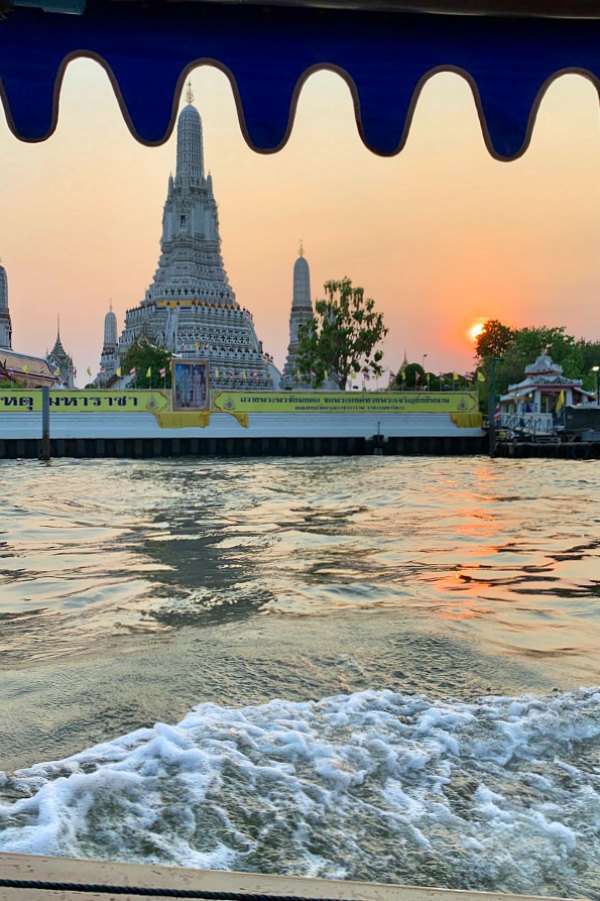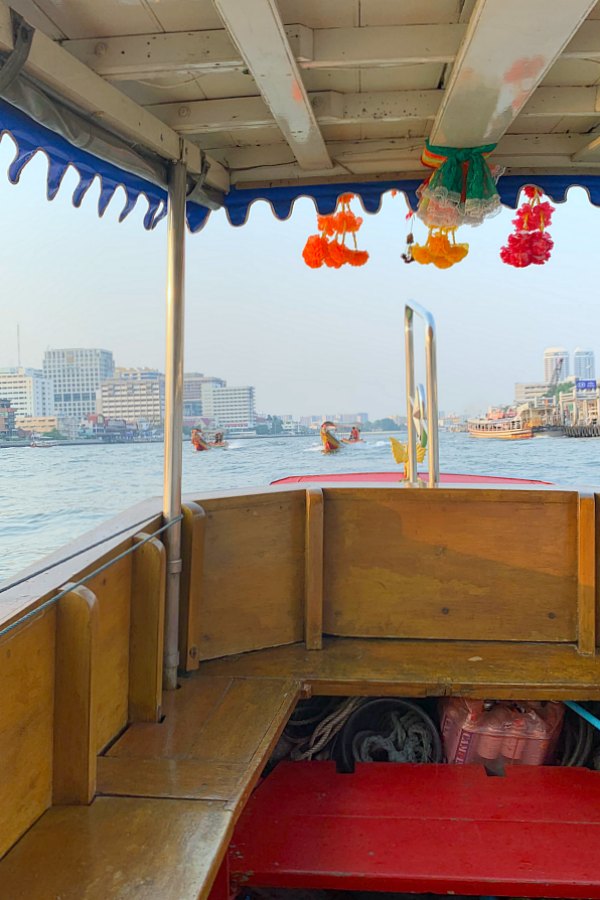 Stay at Centre Point Silom
We had a block of rooms for the wedding party at this hotel. My favorite part of the hotel was the salt water pool. They also had a lovely breakfast buffet that we enjoyed most mornings which included something for everyone's tastes. The hotel was conveniently connected to a shopping mall and very close to a pharmacy, which came in handy on our trip several times. Click >> HERE << for reservations.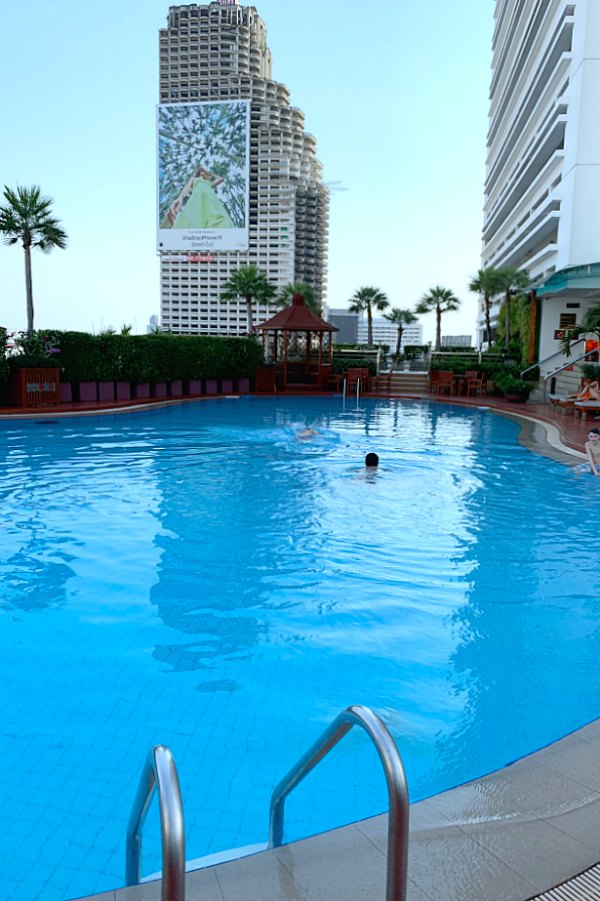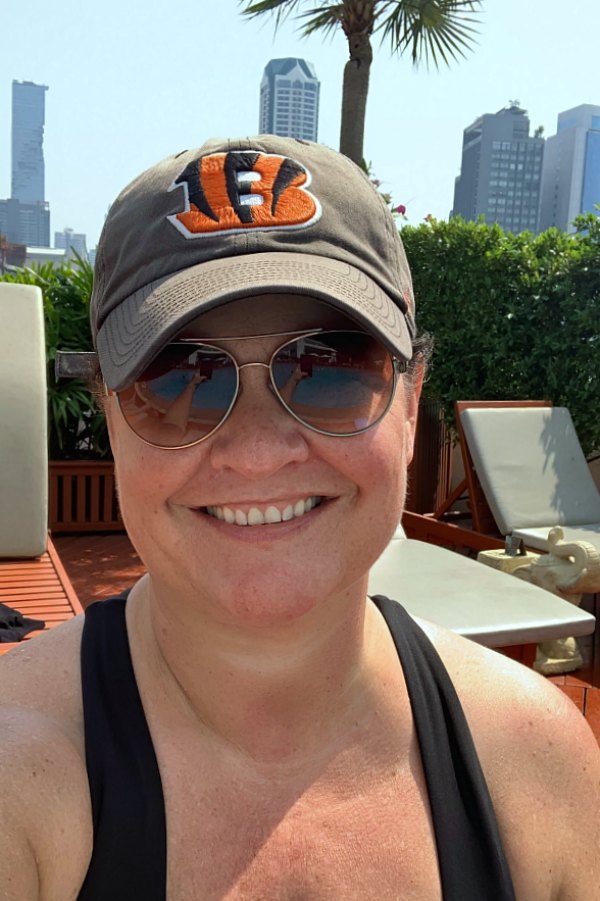 Visit the Shangri-La Hotel
Had we not already had a block of rooms, I would have chosen to stay here. The prices were reasonable and the pool and views were absolutely stunning at night. Even though we were not guests at this hotel, we were able to enter and could have swam in their pool and eaten at their restaurants. Click >>HERE<< for reservations.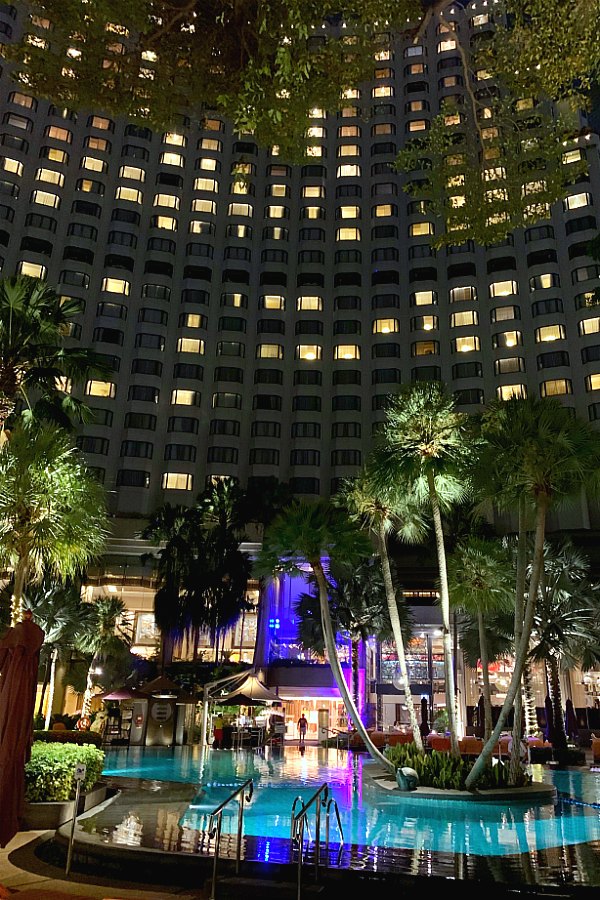 Take a Stroll through the Streets
Bangkok is as large as New York City and we only experienced a tiny portion of it. Day and night it was bustling with activity. There are street food vendors everywhere you turn. Lots of open-air shopping markets. And probably the most interesting sights were in an alley close to our hotel where vendors sold freshly caught seafood and just-butchered livestock. It's definitely not something we're used to in the States – seeing all sorts of meats hanging on hooks for sale. Or live chickens in pens just hanging out.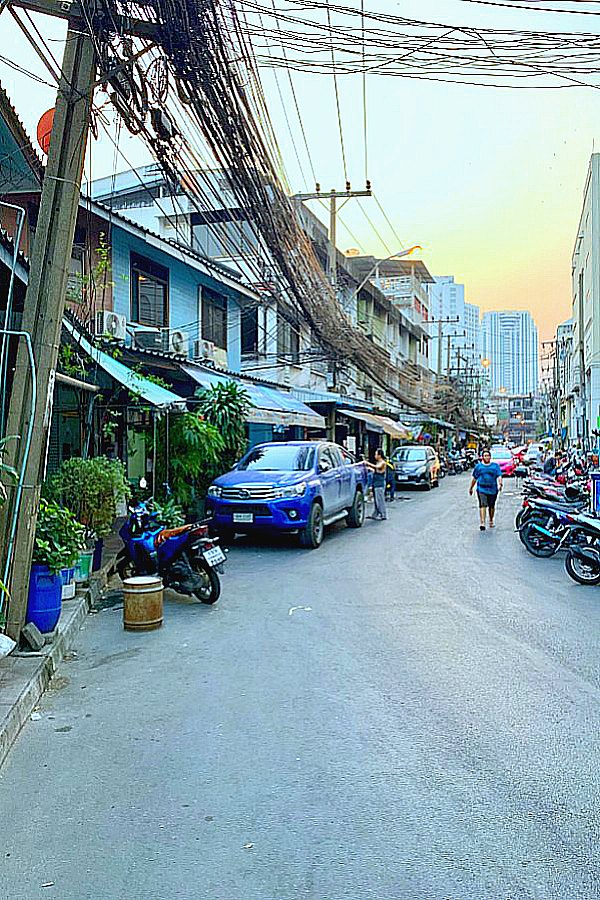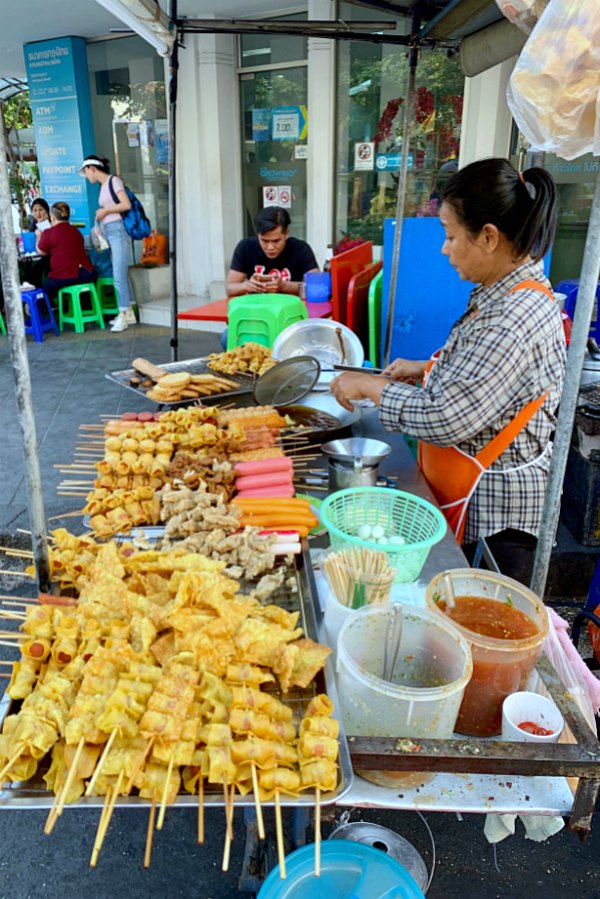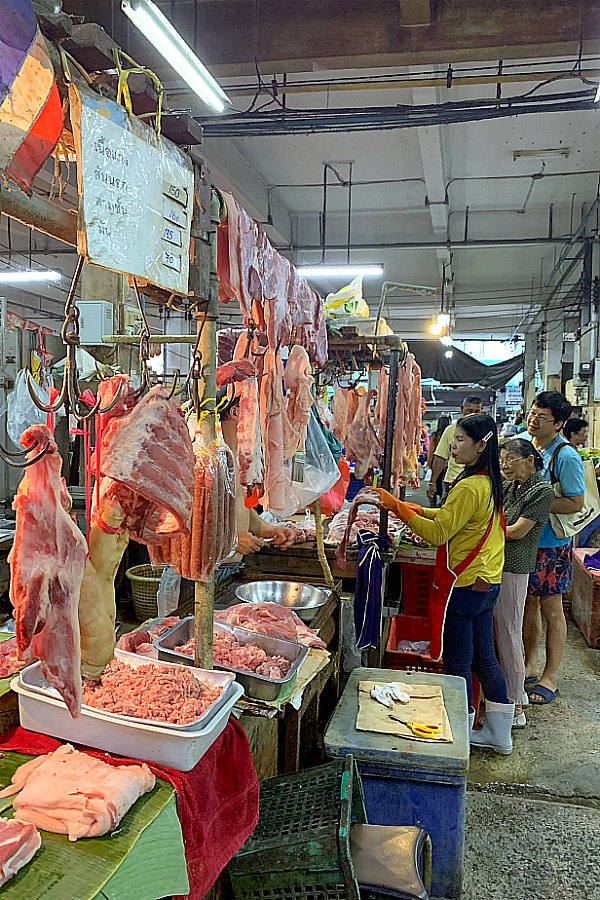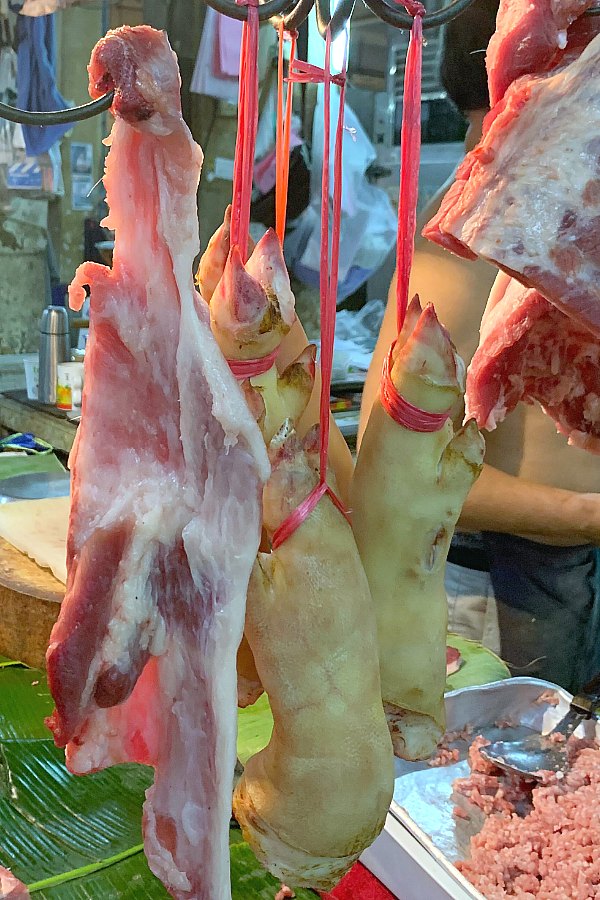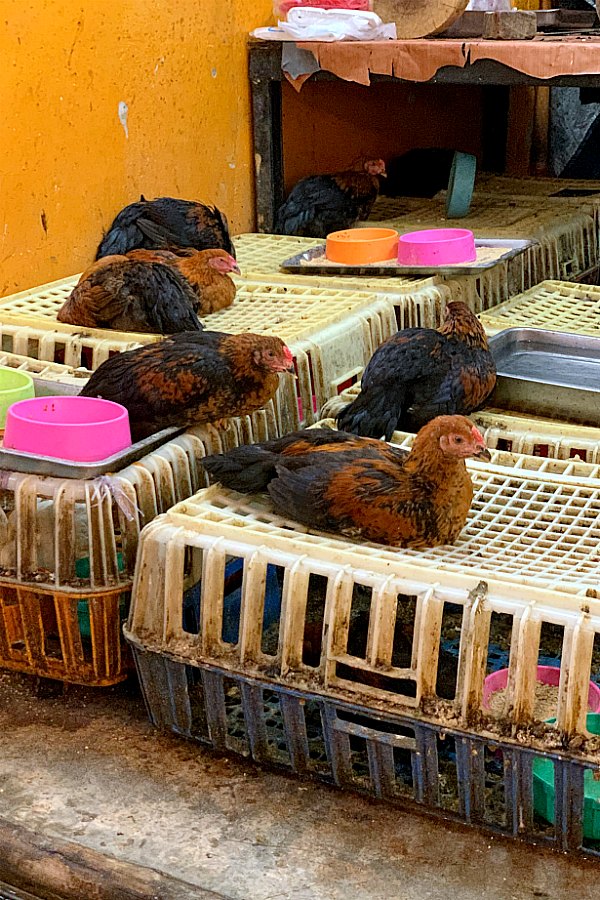 Get a Drink at Jack's Bar
Jack's Bar is just a short walk from the Shangri-La and seems to cater to tourists. Mixed drinks out front included a very fresh and intensely flavored mojito. Local beer with a river view is served in the back. And classic country standards from the likes of Kenny Rogers and Dolly Parton playing on the speakers added a fun and kitschy touch. We enjoyed our time here for two nights on our stay.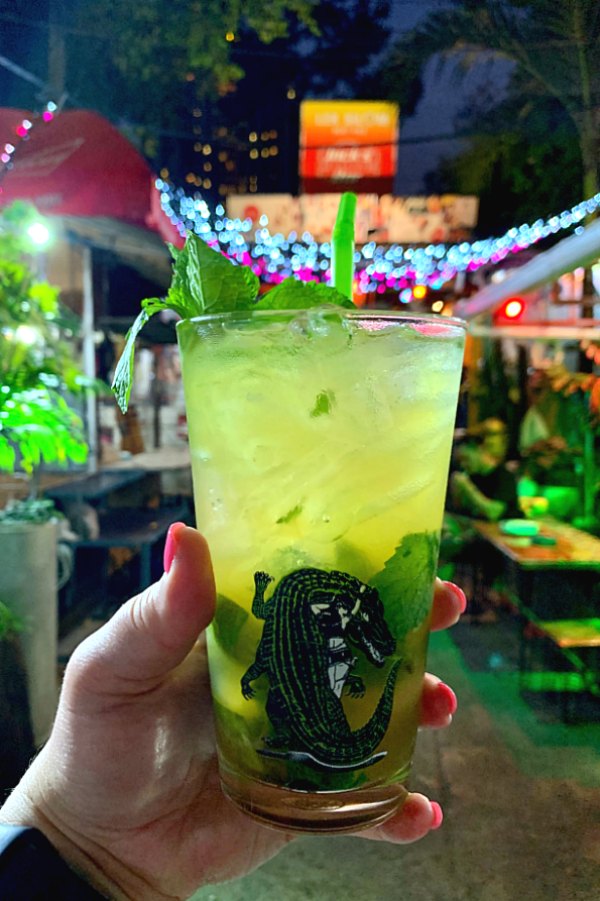 Visit the Grand Palace
The Grand Palace is at the heart of Bangkok and has been residence for the Kings of Siam since 1782. As the name implies, the buildings, sculptures, murals and grounds are indeed grand and worth the 500 baht entrance fee (a little over 15 US dollars). Be advised that there is a dress-code to enter, but loose pants and wrap around skirts and shawls were easily (and cheaply) purchased near the palace entrance.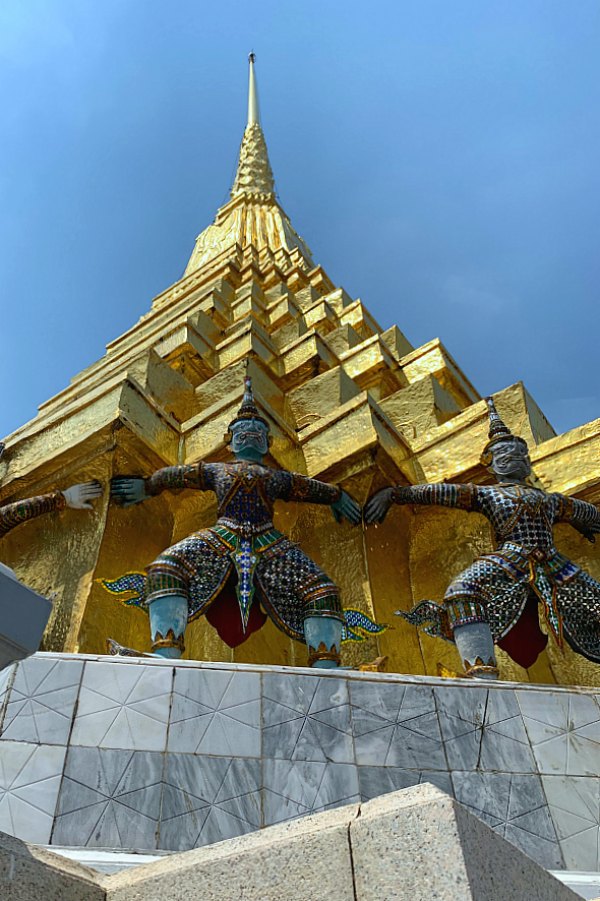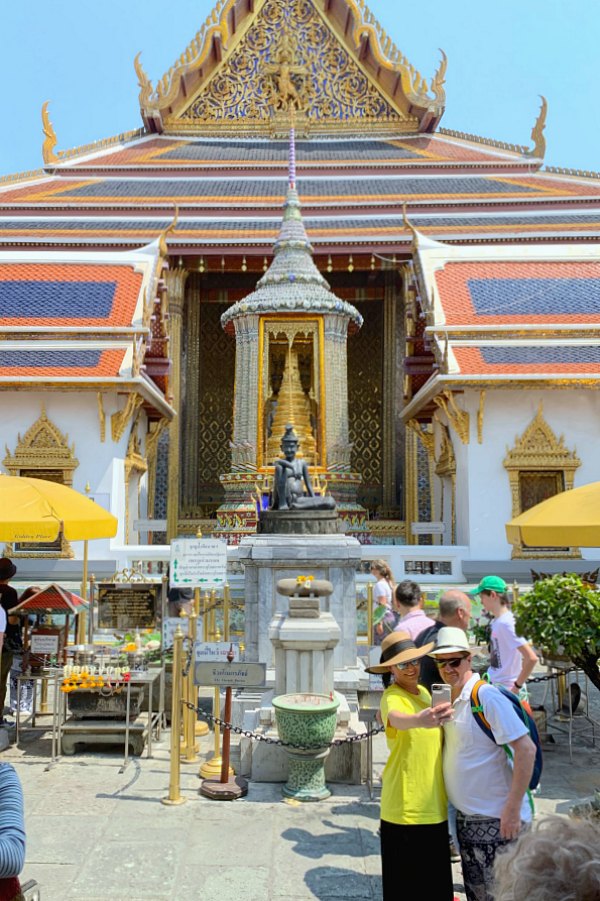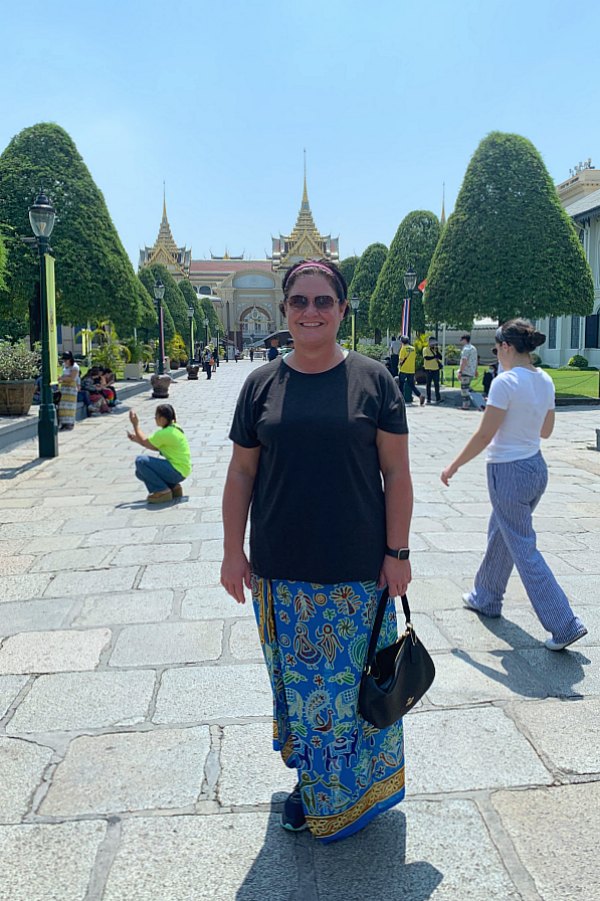 Take a Tuk Tuk Ride
But don't expect to get where you're going. The tuk tuks are open-air, three wheeled taxis and they are everywhere in Bangkok. It's a fun ride, if not a little harrowing. It feels fast and traffic passes by closely. We hopped in hoping to get to Asiatique for some shopping. Instead our driver took us to a place for a boat ride – which was scenic and enjoyable but seemed like a bit of a con job.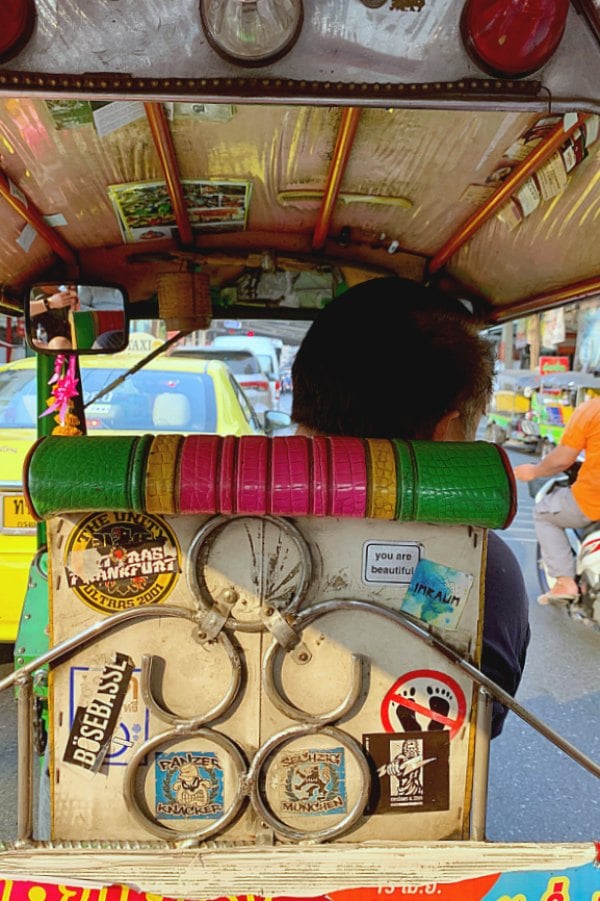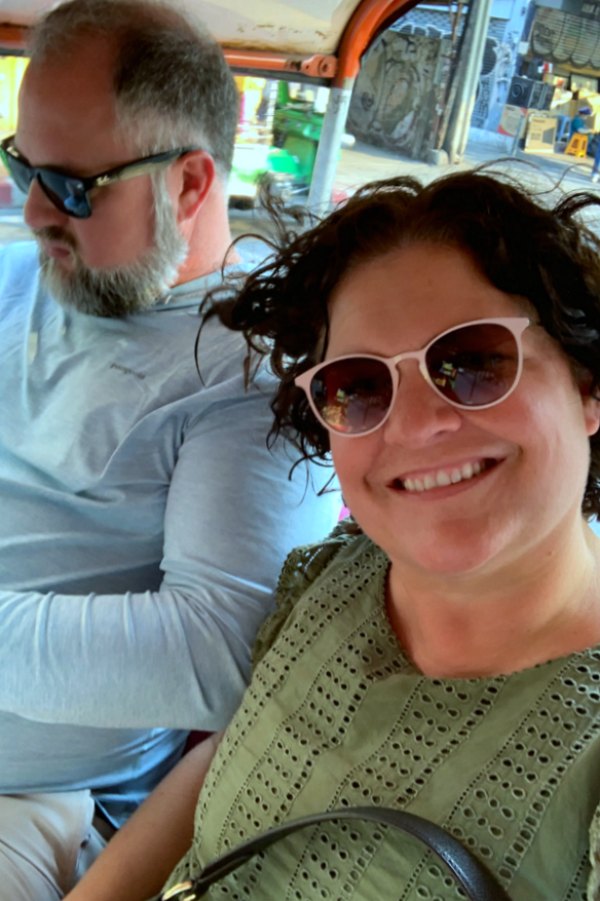 And then he took us to a tailor for a stamp on his ticket. Basically he got a kick-back for taking us there. It worked out in our case because they had custom tailored shirts that were delivered the next day to our hotel – really nice and for a decent price. We ended up hopping out of our tuk tuk, never arriving at our intended destination, because the traffic and pollution by the evening was too overwhelming. So take a ride for the adventure, knowing that you'll likely be sidetracked along the way.