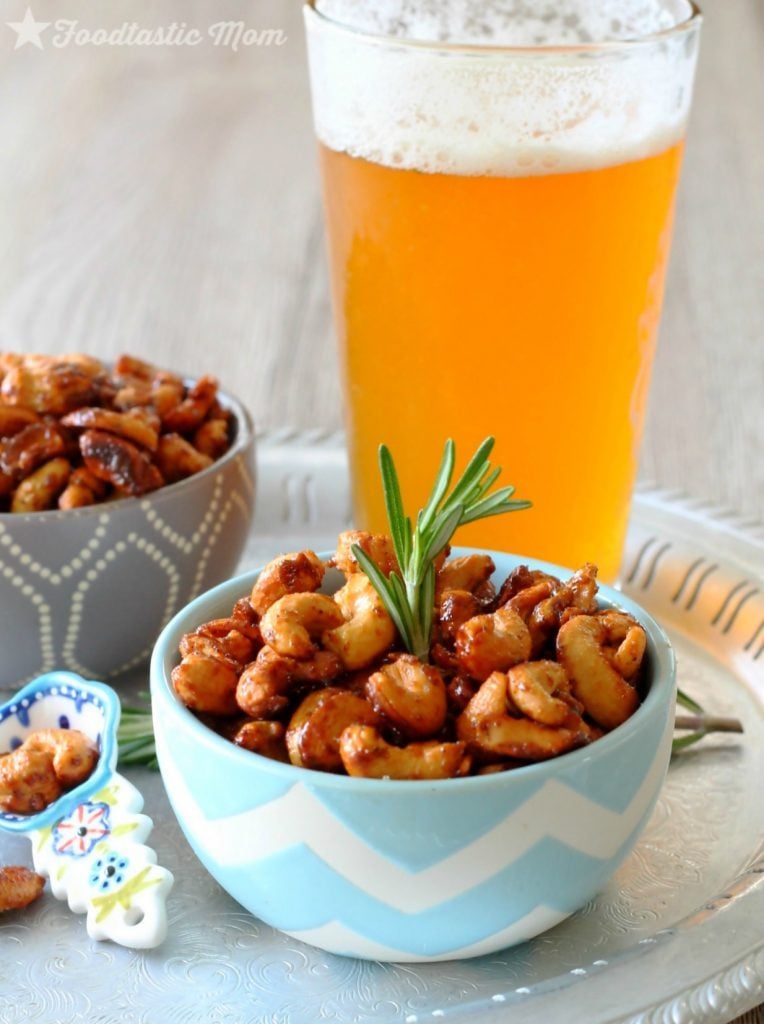 I wish I could claim this recipe as my own, but the original belongs to Ina Garten, aka The Barefoot Contessa… hence the reason I don't hesitate in calling these beer nuts "the best". I was introduced to a version of these nuts at a friend's party last weekend and I was smitten. They are the perfect combination of sweet and salty with some heat, plus the rosemary for added sophistication. And they taste seriously awesome with a nice cold beer. I'll be making these a lot from now on. But be warned because they are addictive!
The original recipe appeared in one of Ina's cookbooks, but a quick Google search led me to HERE. At the party, my friend had used only cashews, which I whole-heartedly agree with. It's probably my favorite nut to snack on by itself, so I figured why muddy the waters with a mixture, which would just mean I'd eat around the pecans and almonds.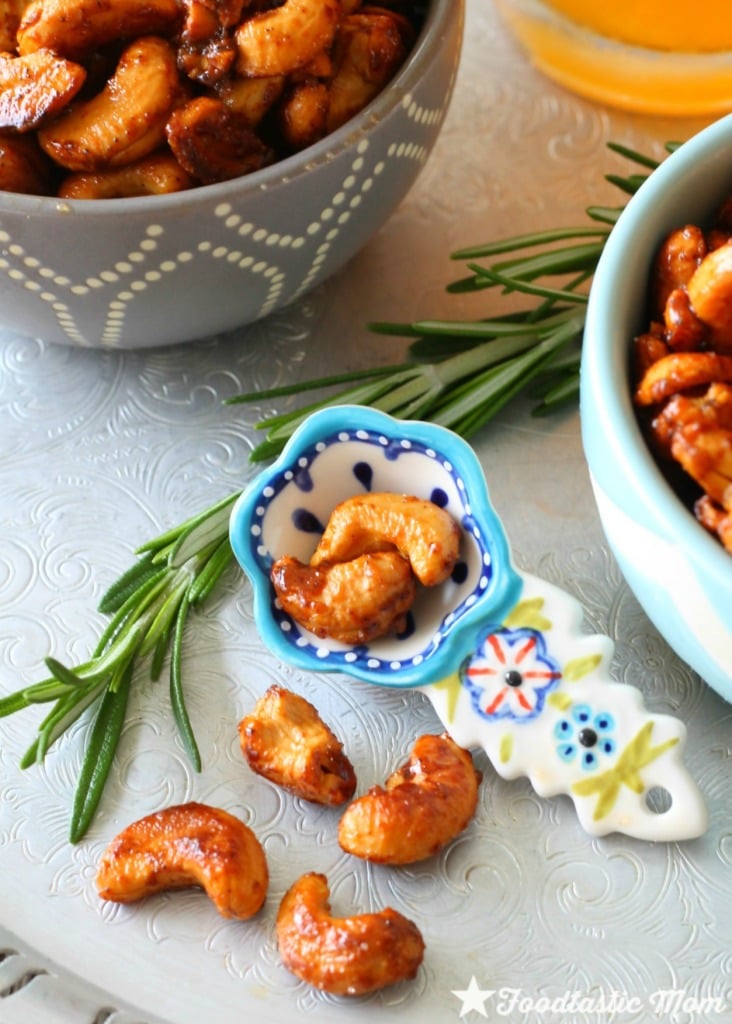 I had a bag of lightly salted cashews from Trader Joe's in my freezer and in re-proportioning the ingredients for my version of the recipe I decided to cook the nuts on the stove top. My 12-inch non-stick skillet from OXO was the perfect size for this amount… which is about 3 1/2 cups of nuts. In a skillet, you have to keep the heat on the lower side because the sugar will burn otherwise, but ultimately I think it was quicker than roasting in the oven.
Also, while I absolutely love the flavor of rosemary, I always feel like I'm crunching on a pine needle when it actually ends up in my mouth. To remedy this, I heated a whole sprig of rosemary in the oil and butter, thereby infusing the flavor, but not adding the pine-needle like herb to the mix. I thought it worked really well, but if you really love rosemary, by all means add some extra (finely chopped) at the end.
I think you'll love these roasty, toasty cashews so be sure to print this recipe right now or pin it for later. Happy snacking!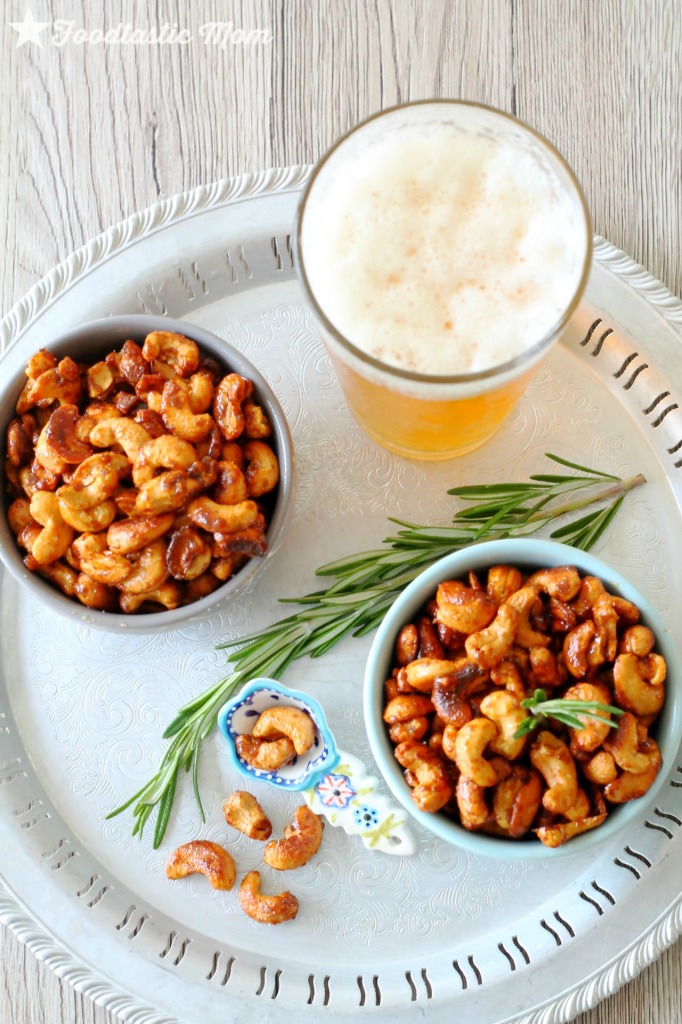 The Best Beer Nuts
Ingredients
16

oz.

bag Trader Joe's 50% less salt roasted cashews

or any brand of no salt or low salt cashews

1

T.

unsalted butter

1

T.

vegetable oil

1

large sprig of fresh rosemary

1

T.

fresh orange juice

2

T.

pure maple syrup

2

T.

light brown sugar

3/4

t.

ground chipotle powder

salt to taste
Instructions
In a 12-inch, non-stick skillet, add the butter, oil, orange juice, maple syrup and rosemary. Heat over medium low heat just until butter and oil start to lightly bubble. Remove the sprig of rosemary.

Stir in the nuts, brown sugar and chipotle powder. Mix well.

Cook, stirring often, until nuts are browning and sugar is sticking. Be careful not to burn the sugar... so stir often. This will take about 15-20 minutes.

Pour nuts into a single layer on a baking sheet lined with parchment paper or a silicone baking mat to cool. Sprinkle with salt to taste.

Once cooled, store in an air-tight container for a few days. If you'd like to keep them longer, store in the freezer.