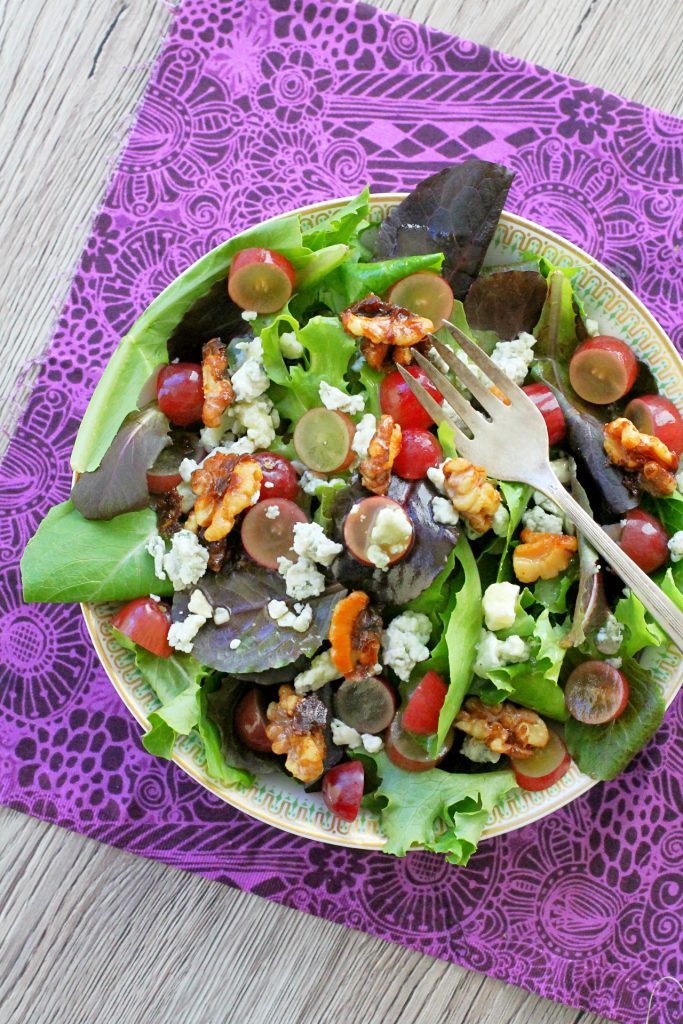 Judging by my personal Facebook feed when I posted my candid shot of this sugared walnut grape salad the day I made it, my Ohio friends are in love with this salad. It happens to be a copycat version of my absolute favorite salad at one of my absolute favorite local pizza joints, Dewey's. That name won't mean anything to those of you not residing in the Buckeye State, but this salad will sure mean something to your tastebuds no matter where you live.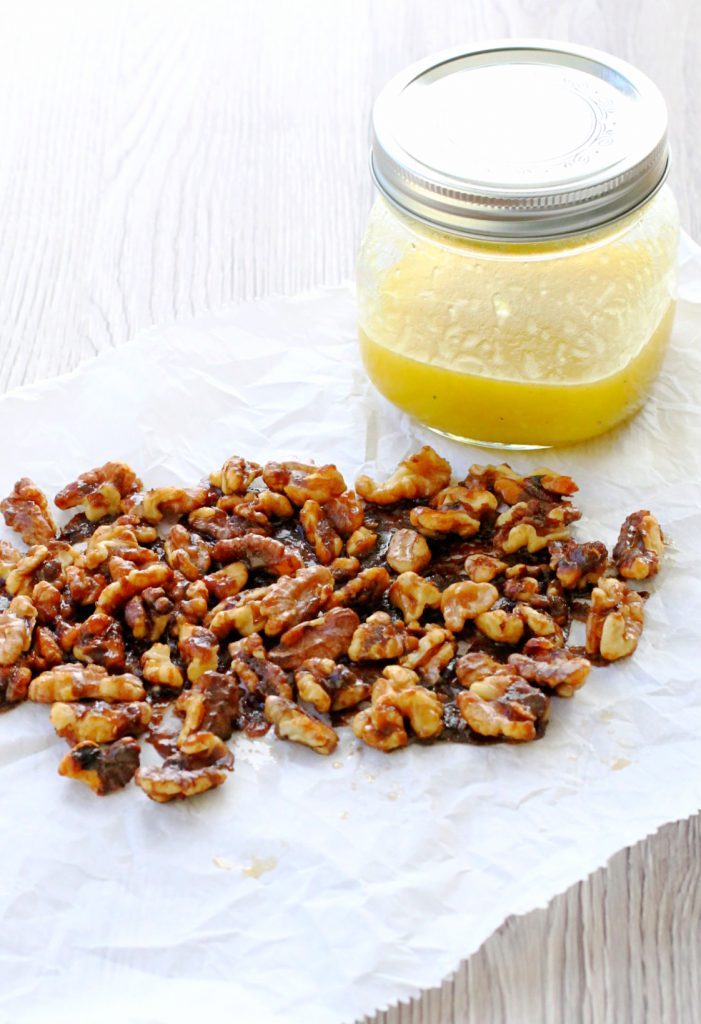 I've often ordered this salad and commented that I should try and recreate it at home so I could eat it more often. The combination of flavors is just perfect, though uncomplicated so it was actually pretty simple to imitate. Candied walnuts, sliced red grapes, crumbled blue cheese, served atop spring mix lettuce and dressed in a citrus vinaigrette. That's it! Salad perfection.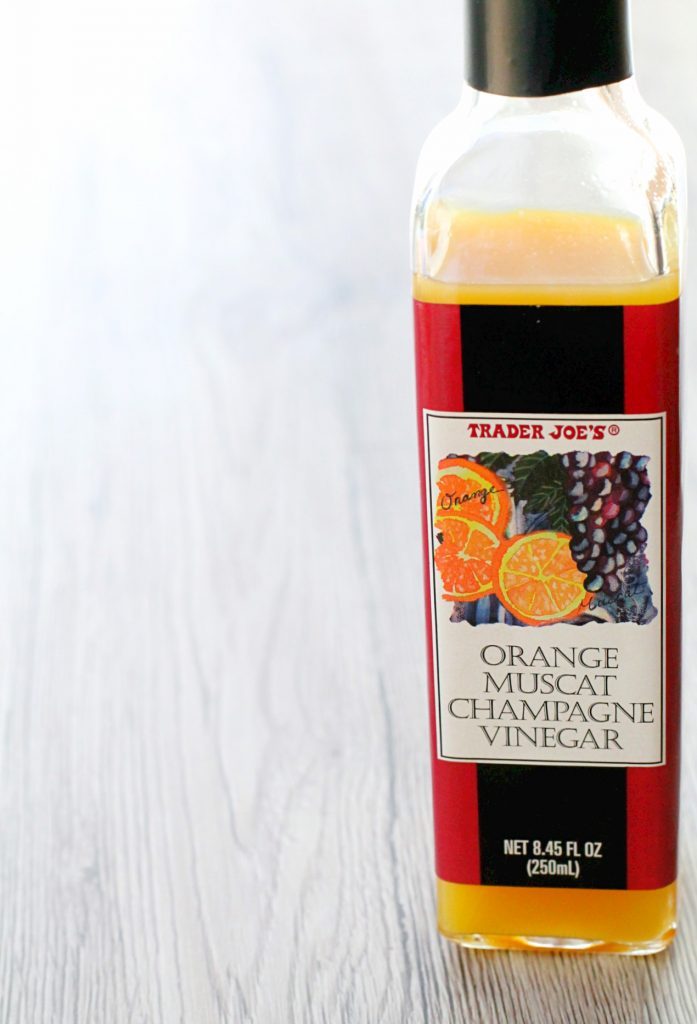 For reference, I wanted to show you the vinegar I used for the dressing. It's one of my favorite Trader Joe's products (and I have a lot of TJ favorites). It's seriously so flavorful that I could drink it straight! But if you don't have access to it, just use a white wine or champagne vinegar and add fresh orange juice (I've noted this in the recipe below).
Make a batch of this salad and then stuff your face with goodness!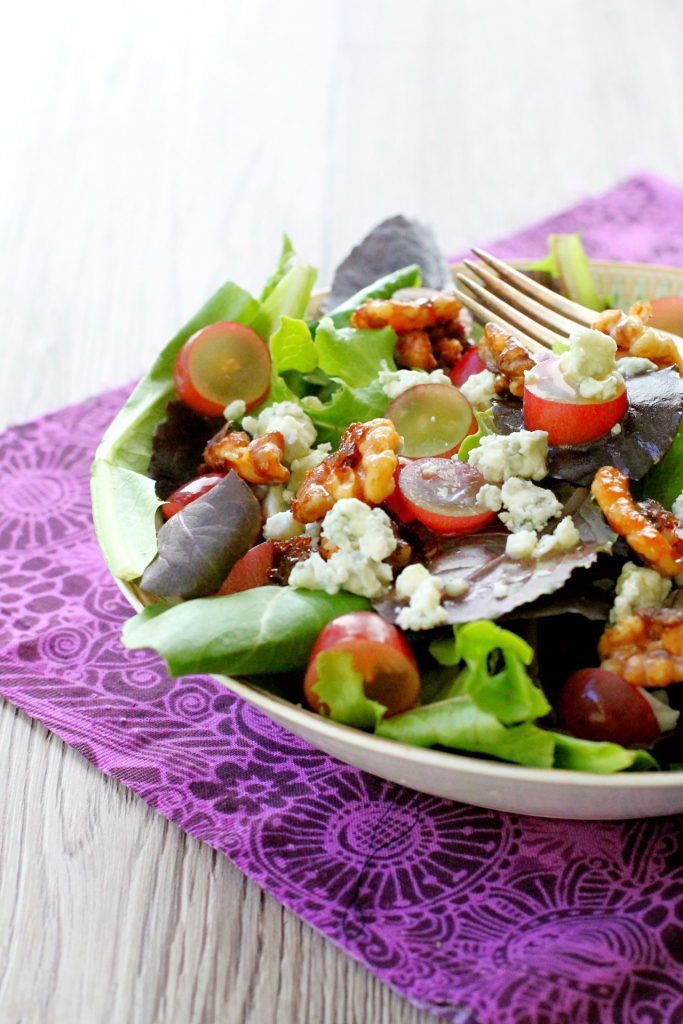 This recipe is featured on Meal Plan Monday. Meal Plan Monday is proudly hosted by Southern Plate, Southern Bite, A Southern Soul, and Big Bear's Wife.
Sugared Walnut Grape Salad
Ingredients
1/2

c.

walnuts

1

T.

butter

2

T.

light brown sugar

1/4

c.

Trader Joe's Muscat Orange Champagne Vinegar

or substitute plain Champagne Vinegar

1

T.

honey

1

T.

lemon juice

if using plain champagne vinegar, use 1 T. fresh orange juice and 1 T. fresh lemon juice

1

clove

garlic

minced

1/2

t.

salt

1/4

t.

pepper

1/2

c.

extra virgin olive oil

8

c.

spring mix lettuce

1 1/3

c.

red grapes

cut in half

1/2

c.

blue cheese
Instructions
In a non-stick skillet over medium heat, melt the butter. Add the brown sugar and walnuts. Stir occasionally until sugar has melted and nuts have started to lightly toast, about 5 minutes. Transfer nuts to parchment paper and allow to cool completely.

In a jar, combine the vinegar, honey, citrus, garlic, salt, pepper and oil. Shake to combine.

Divide the lettuce among four shallow bowls (2 cups each). Top the lettuce evenly with the grapes, sugared walnuts and blue cheese. Dress with the citrus vinaigrette and serve.