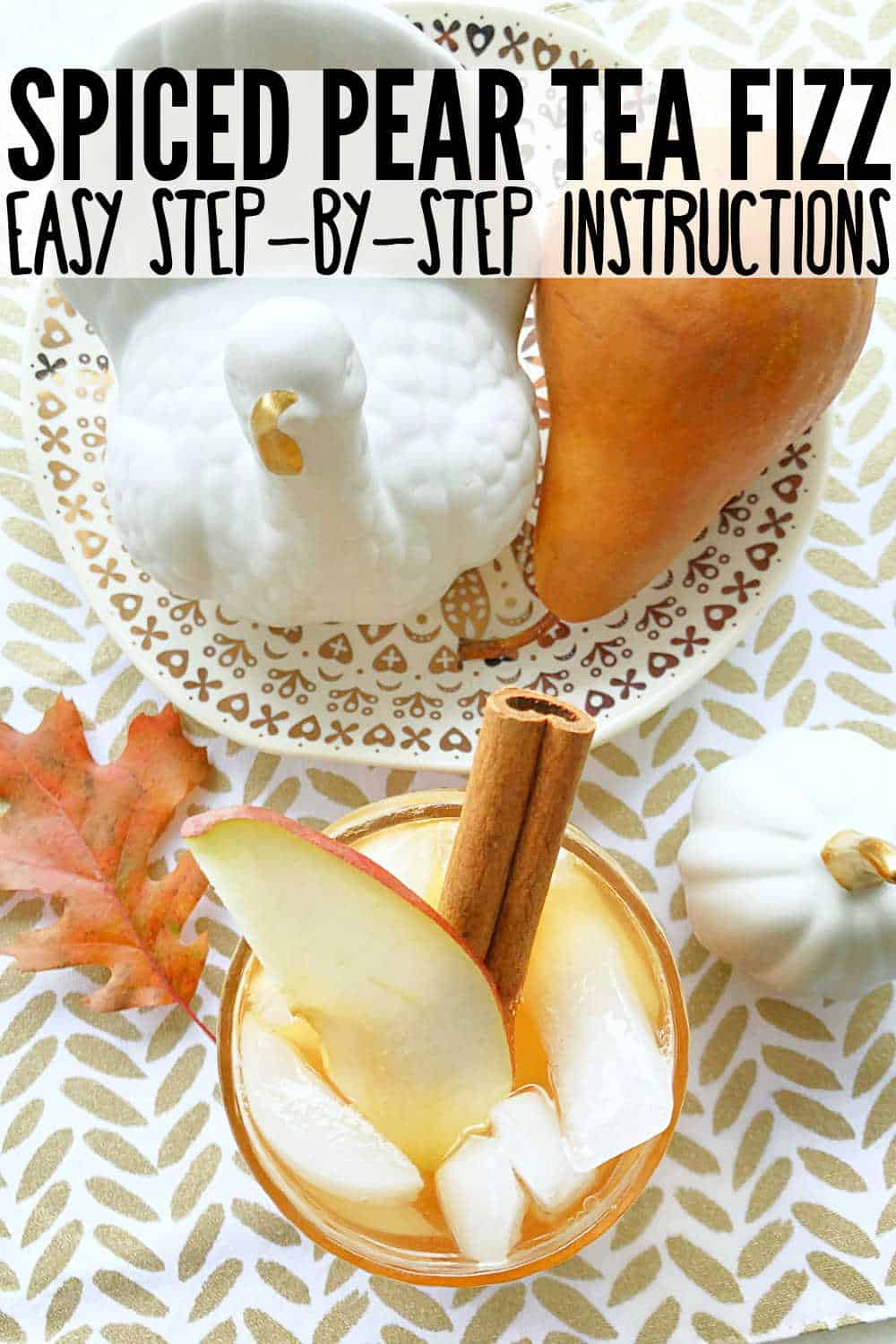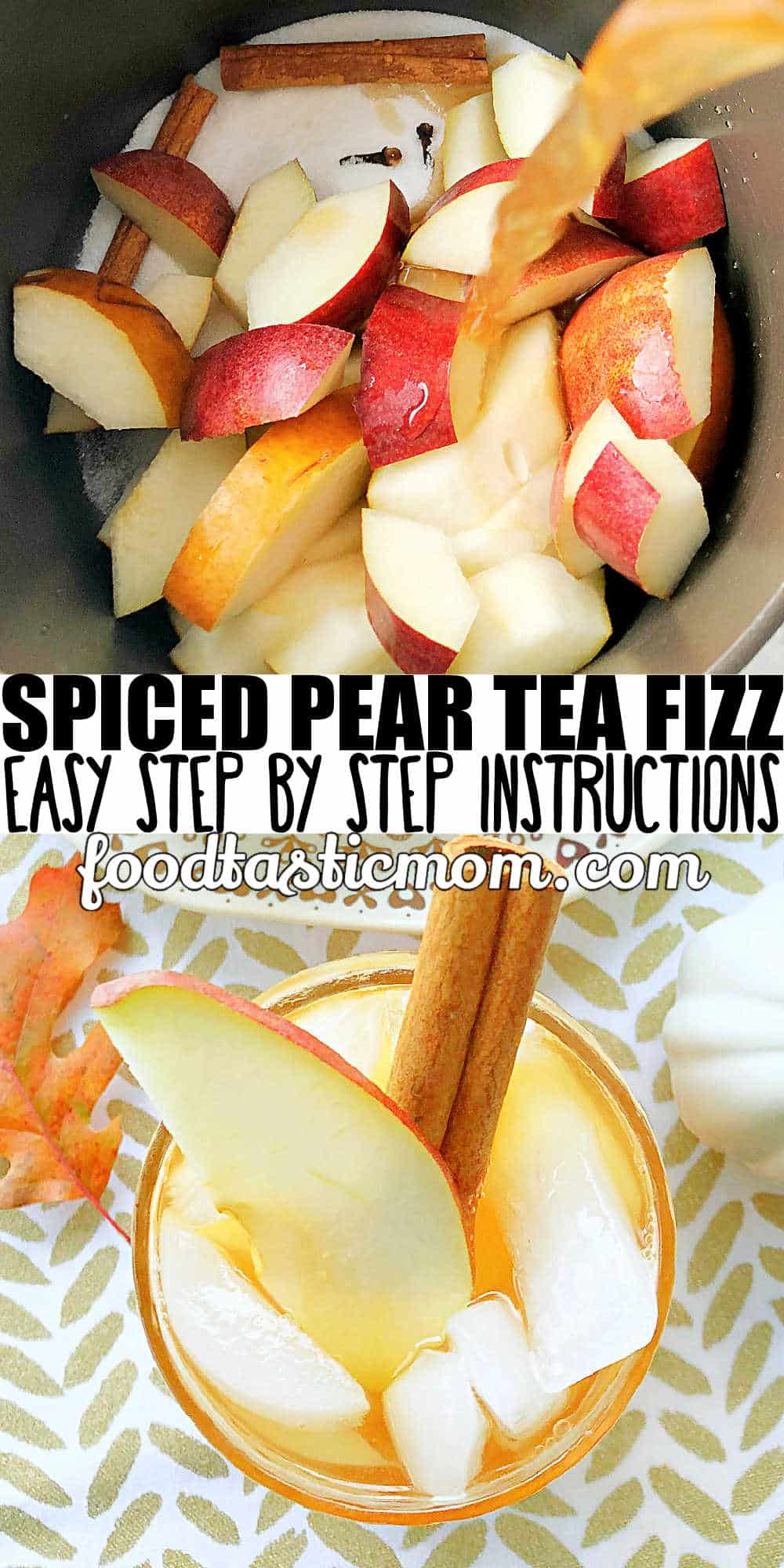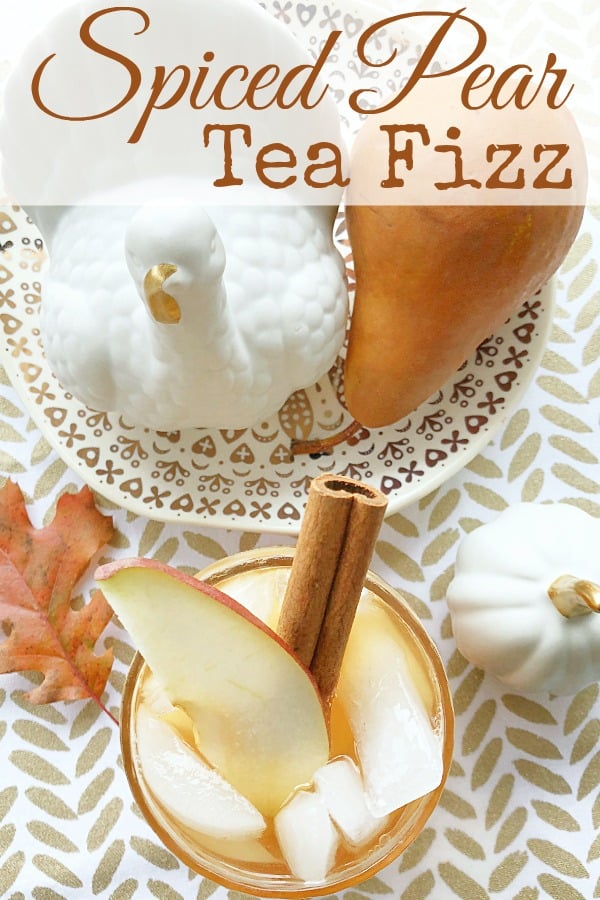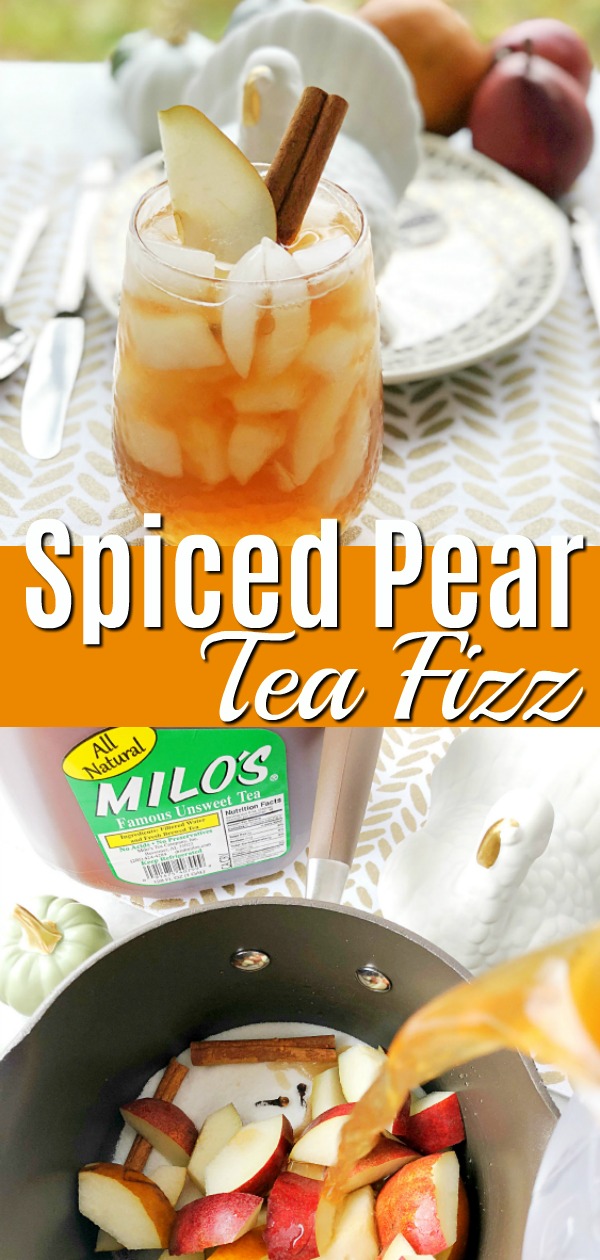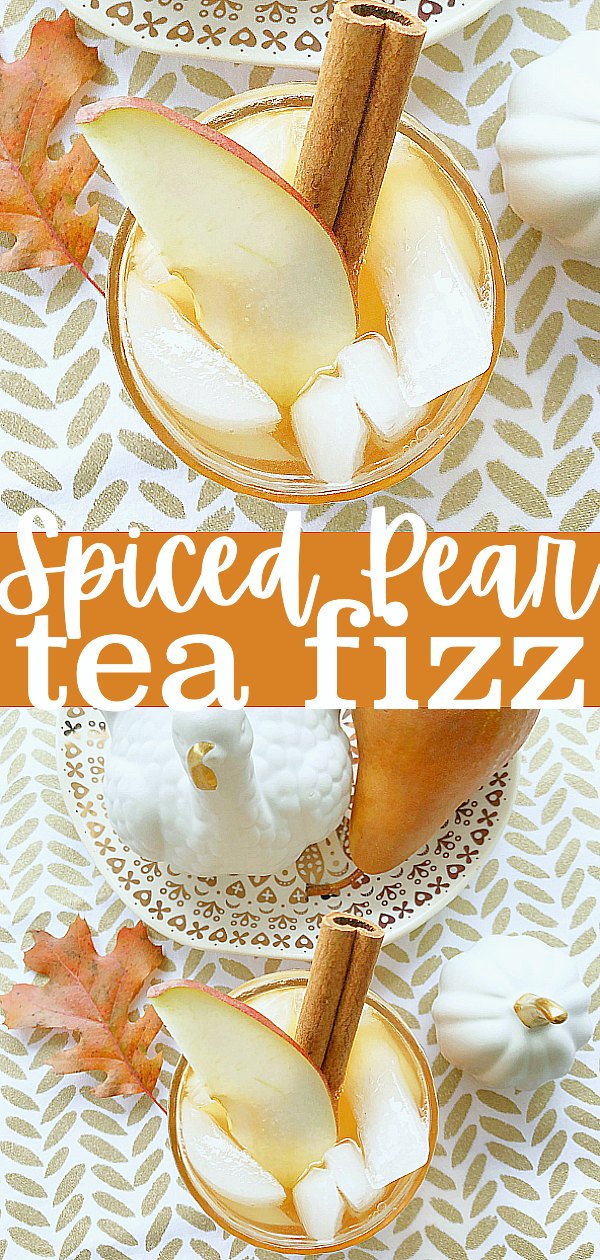 This Spiced Pear Tea Fizz recipe was created in partnership with Milo's Tea. All opinions are my own.
Spiced Pear Tea Fizz is a perfect non-alcoholic cocktail for the holidays, combining iced tea with a pear cinnamon simple syrup and ginger beer.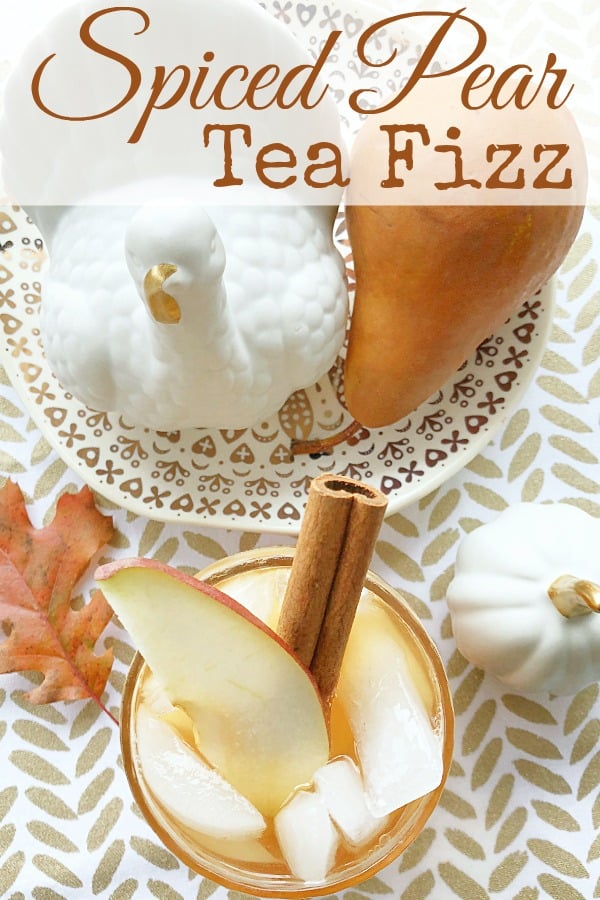 Growing up my mom always had a gallon-sized jug of iced tea in our fridge. So at the holidays, and especially for Thanksgiving dinner, my drink of choice is iced tea. I'm partial to unsweetened tea over ice which makes me in the minority. Most people like more sweetness and flavor in their tea. So this year I'm going to serve this Spiced Pear Tea Fizz made with Milo's famous Unsweet Tea. Milo's is also available sweetened with pure cane sugar and no calorie sweetened with sucrose. All their teas have a clean ingredient list!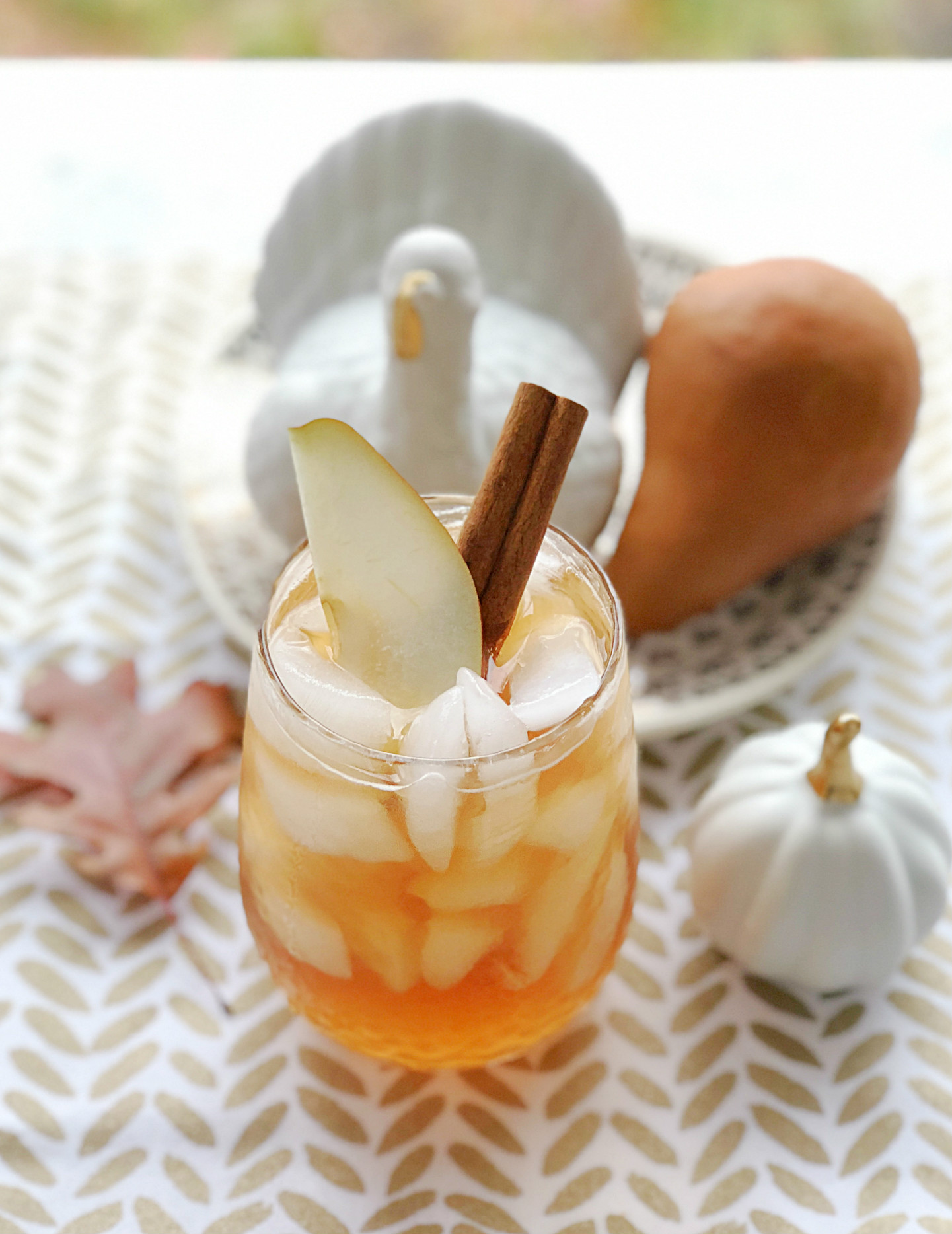 About Milo's Tea:
Milo's started as a restaurant in 1946, owned by Milo and Bea Carlton after Milo returned from serving in World War II. By 1989 their iced tea was so famous that the family began selling it in gallon jugs to local supermarkets. Their award-winning tea is brewed with real tea leaves and includes no preservatives or added acids. Where to find Milo's Tea? Find Milo's in the refrigerated juice section of your local supermarket! Click here for the store locator and enter your zip code!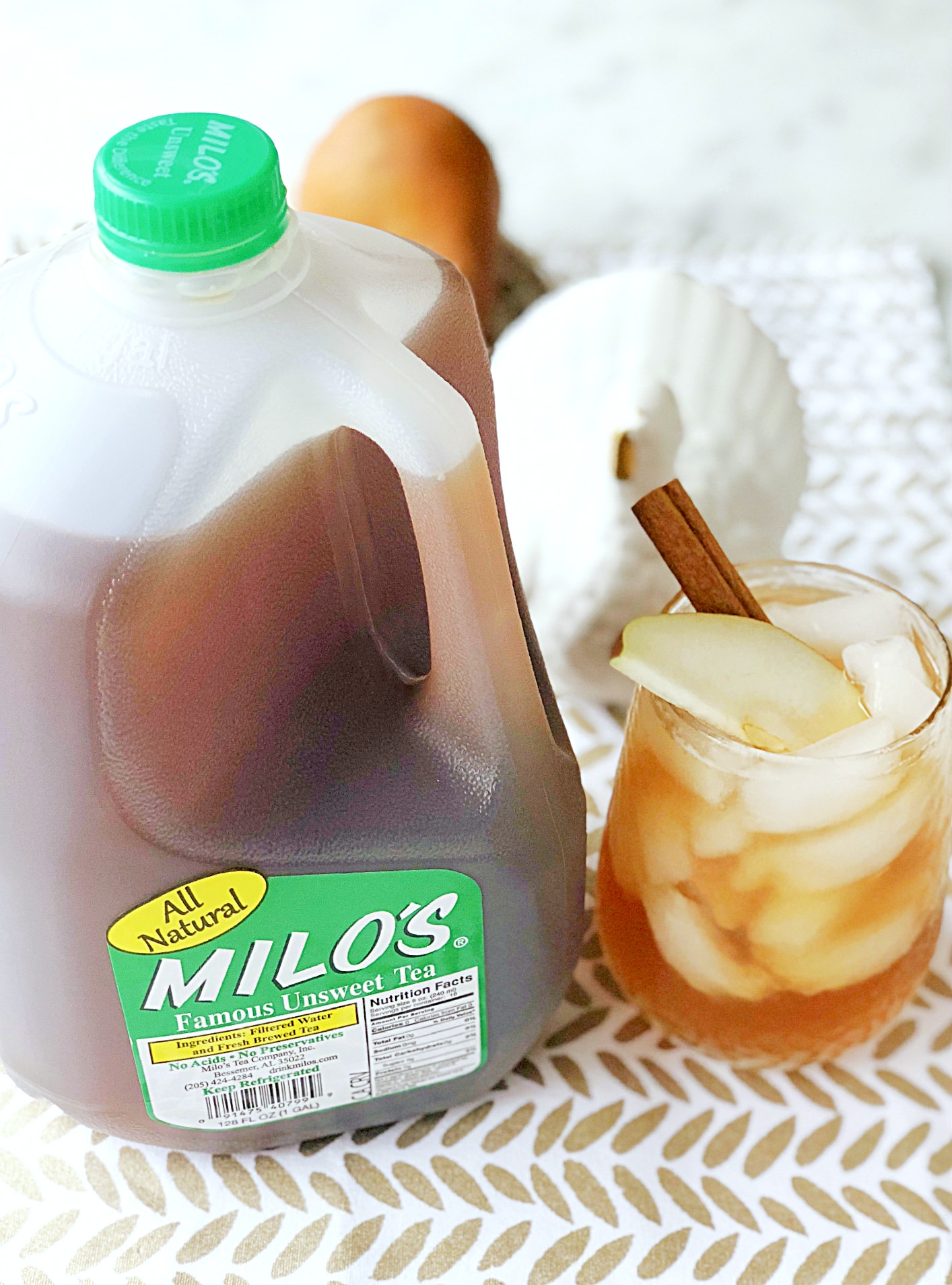 How to make Spiced Pear Tea Fizz:
Use Milo's famous Unsweet Tea to make a spiced pear sweetened tea syrup.
Add the syrup back to the tea jug and shake to combine.
Serve the spiced sweetened pear tea over plenty of ice with a splash of ginger beer – for the fizz.
Add a slice of pear and cinnamon stick for garnish.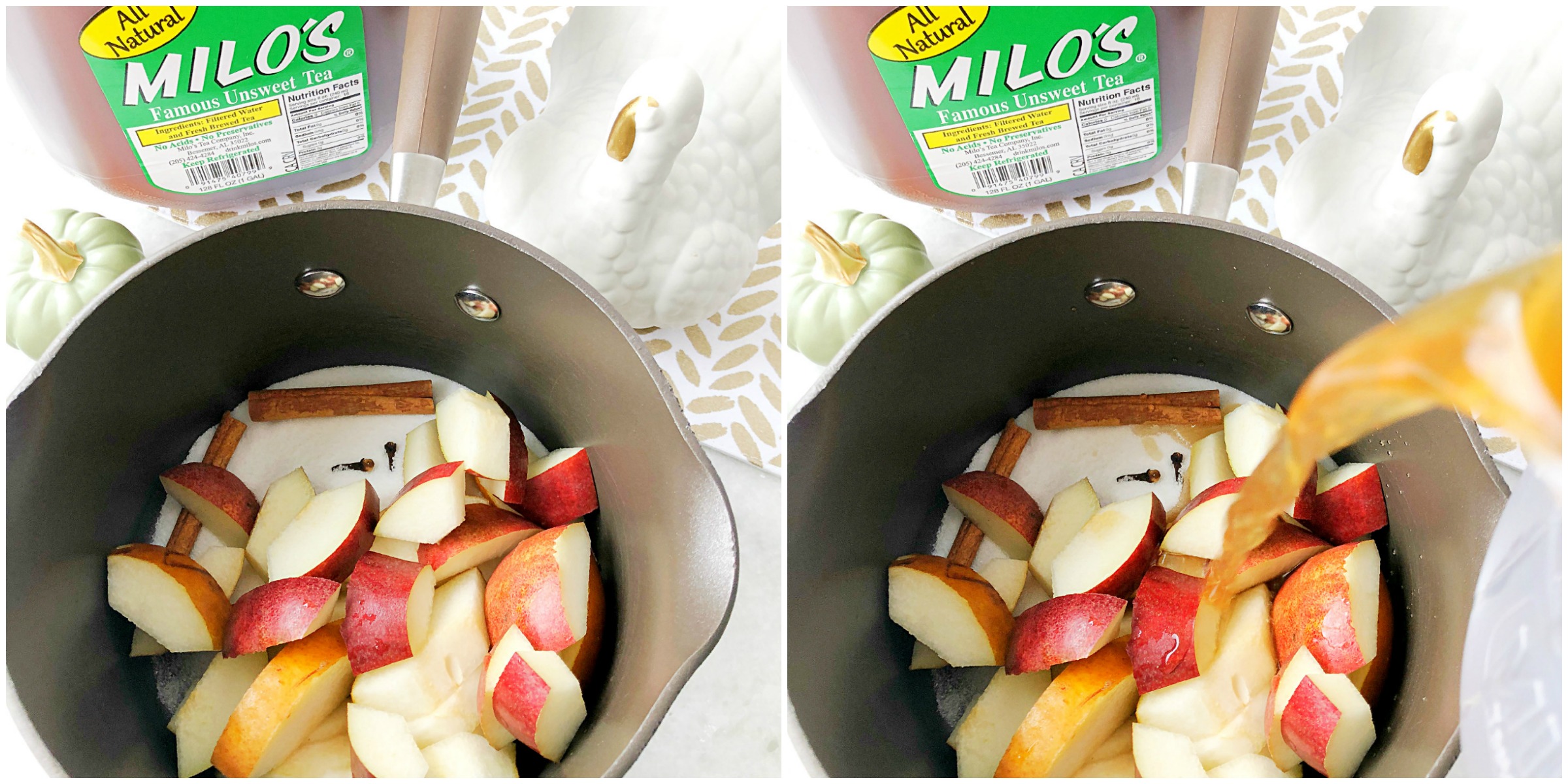 More tips for making and serving Spiced Pear Tea Fizz:
Use a funnel to transfer the sweetened and spiced tea back into the jug to mix with the rest of the unsweetened tea.
If you like a sweeter tea, use a full cup of sugar instead of half a cup.
Or if you like a less sweet tea (like me), reduce the sugar to 1/4 cup.
The longer you let the spiced tea steep after boiling, the more spice and pear flavoring you'll add to your tea.
This is the brand of ginger beer I use for the fizz.
If you aren't a fan of ginger you can add fizz to the beverage with club soda.
Foodtastic Mom is a participant in the Amazon Services LLC Associates Program, an affiliate advertising program designed to provide a means for sites to earn advertising fees by advertising and linking to Amazon.com. Any highlighted, clickable Amazon link you see is an affiliate link that I may earn advertising fees on.
Thank you so much for being a faithful reader and supporter of Foodtastic Mom. Be sure to PIN and print this recipe!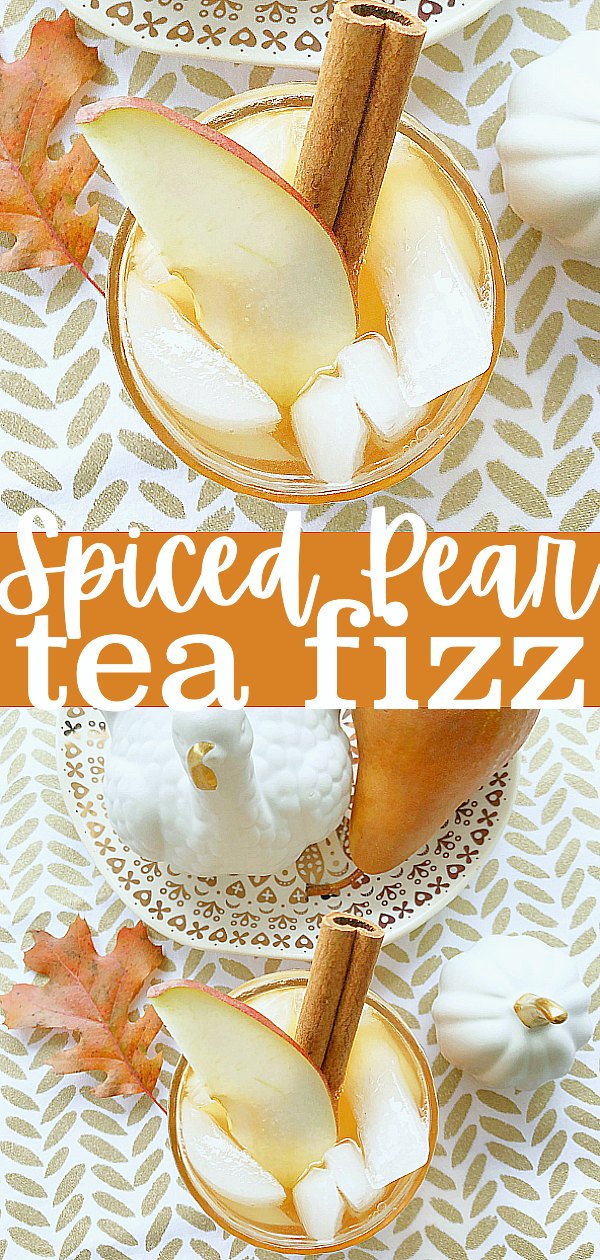 Spiced Pear Tea Fizz
This Spiced Pear Tea Fizz recipe was created in partnership with Milo's Tea. All opinions are our own.
Ingredients
1

gallon

Milo's Unsweet Tea

3

medium

pears

washed, cored and chopped

1/2

cup

sugar

2

cinnamon sticks

2

whole

cloves

optional

ginger beer or club soda
Instructions
In a small sauce pan, combine the sugar, chopped pears, cinnamon sticks and whole cloves.

Pour in about 1 cup of the Milo's Unsweet Tea.

Heat the tea mixture on the stove until just boiling (and sugar is dissolved) and remove from heat.

Allow the tea mixture to steep for about 20 minutes.

Strain the pears and spices out of the sweetened tea.

Pour the sweetened tea back into the gallon jug with the rest of the Milo's unsweet tea. Shake to combine.

Fill glasses with ice. Fill each glass about 3/4 full with the pear spiced tea. Fill the rest of the way with ginger beer or club soda. Serve.
Nutrition