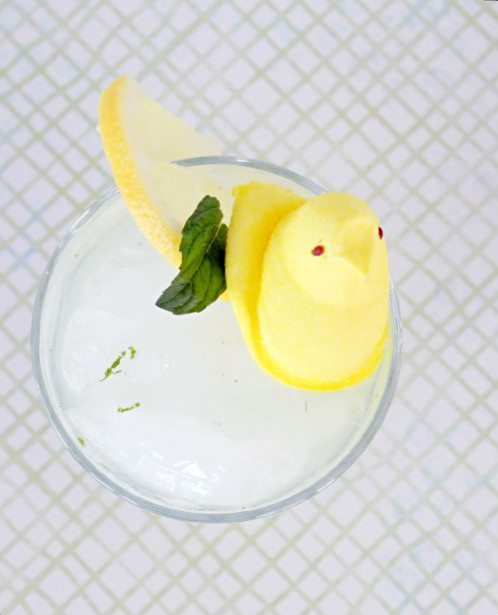 My Sparkling Lemon PEEP Mojito is fresh and light for Easter entertaining – giving the adults a perfect excuse for reliving their childhood with a sunny yellow PEEP marshmallow chick as a garnish.
I'd searched Pinterest several times for a cocktail recipe with Peeps because I like sharing fun cocktail recipes on my Facebook fan page. Surprisingly, at least to me, there weren't a ton of great options. I'm pretty picky in my drink preferences though. I don't like any that are cloyingly sweet. I prefer cocktails I can sip for the long-haul… gin and tonics, mojitos and mules are favorites when it gets to be Spring. And while I think Peeps are super-fun and I love to use them as a garnish, I think overall, adults don't particular enjoy eating them. I know I'd rather spend my calories on on a cocktail.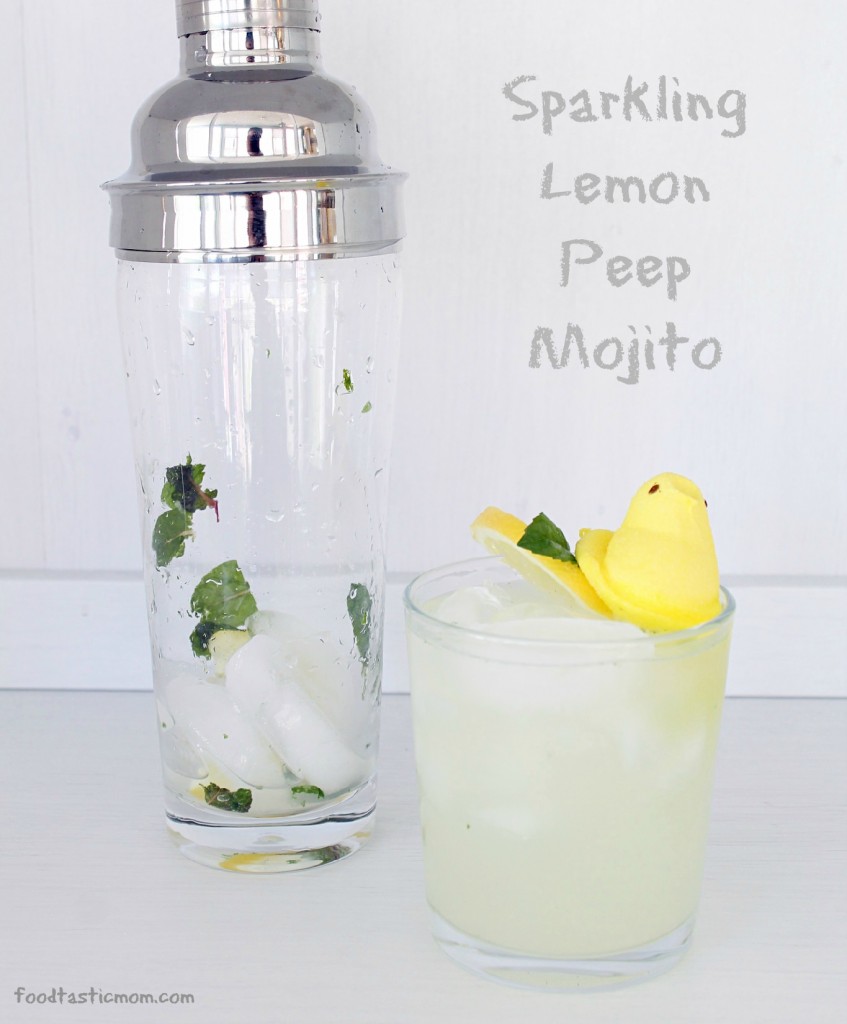 Anyway, I pretty much guarantee that after your little Peep takes a bath in this lemony mojito, you'll enjoy him. The mojito idea came about because, finally, our mint is starting to sprout. We have a crap-load too. And every year, I say I'm going to rip it out and put it in a container so it's more, well, CONTAINED, but I still haven't gotten around to it.
I was pretty sure I'd heard of marshmallow vodka and wouldn't you know, Smirnoff makes a fluffed marshmallow flavored vodka. And let me tell you, just a taste by itself, holy cow it's awesome! I'm really not a huge marshmallow flavor fan, but it's seriously tasty. Add my favorite store-brand of lemonade and my favorite brand of club soda and we have ourselves a tasty, refreshing, festive and perfect for Spring cocktail! Let me know how you like them, and if you were actually able to stop at one…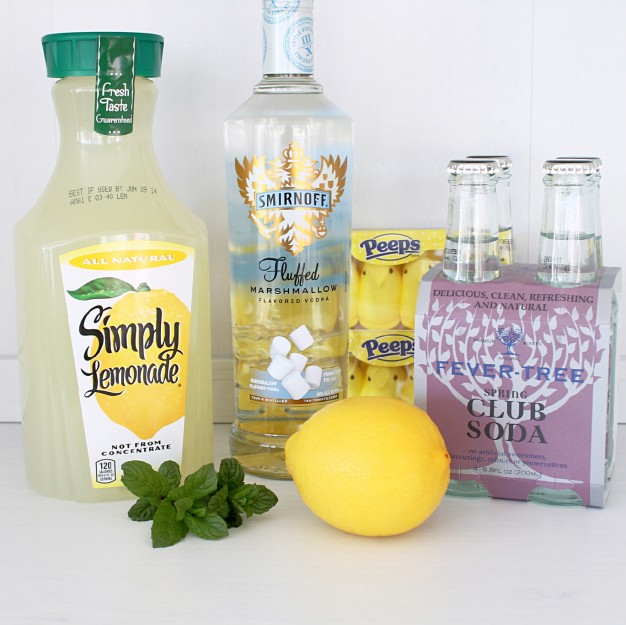 Sparkling Lemon Peep Mojito
Ingredients
amounts are portioned for one drink
2

oz.

Smirnoff Fluffed Marshmallow Vodka

4

oz.

Simply Lemonade

splash of club soda

I prefer Fever Tree brand

1

slice

lemon

halved

1

t.

sugar

5 - 6

fresh mint leaves

ice

yellow Peep for garnish
Instructions
In a cocktail shaker, combine one half a lemon slice, the mint leaves and 1 teaspoon of sugar. Muddle together. Add a few ice cubes, and the 4 oz. of lemonade. Shake well and pour over a cocktail glass filled with ice. Top with a splash of club soda and garnish with the other half slice of lemon and the yellow Peep marshmallow.