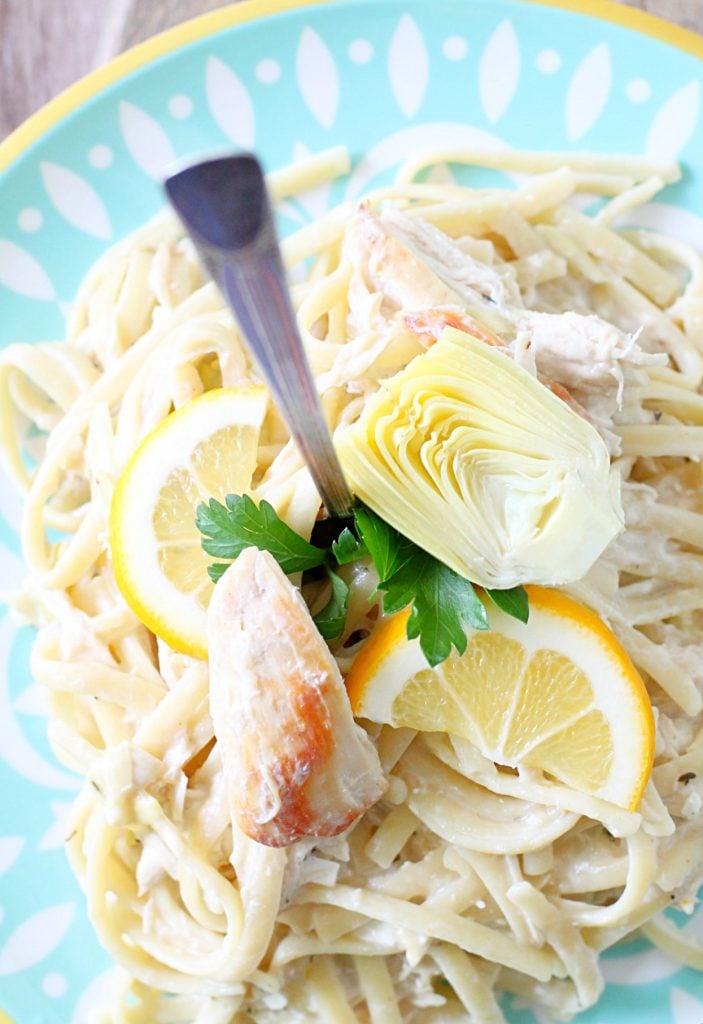 I needed a transition recipe for a slow cooker meal from summer to fall and this Slow Cooker Creamy Lemon Chicken and Artichoke Pasta is it. Bright and citrusy Meyer lemon zest and thyme flavor the chicken browned in a little bit of butter and slow cooked to juicy tenderness. Cream cheese, fresh lemon juice and artichoke hearts are mixed in at the end for a light but satisfying topping for pasta.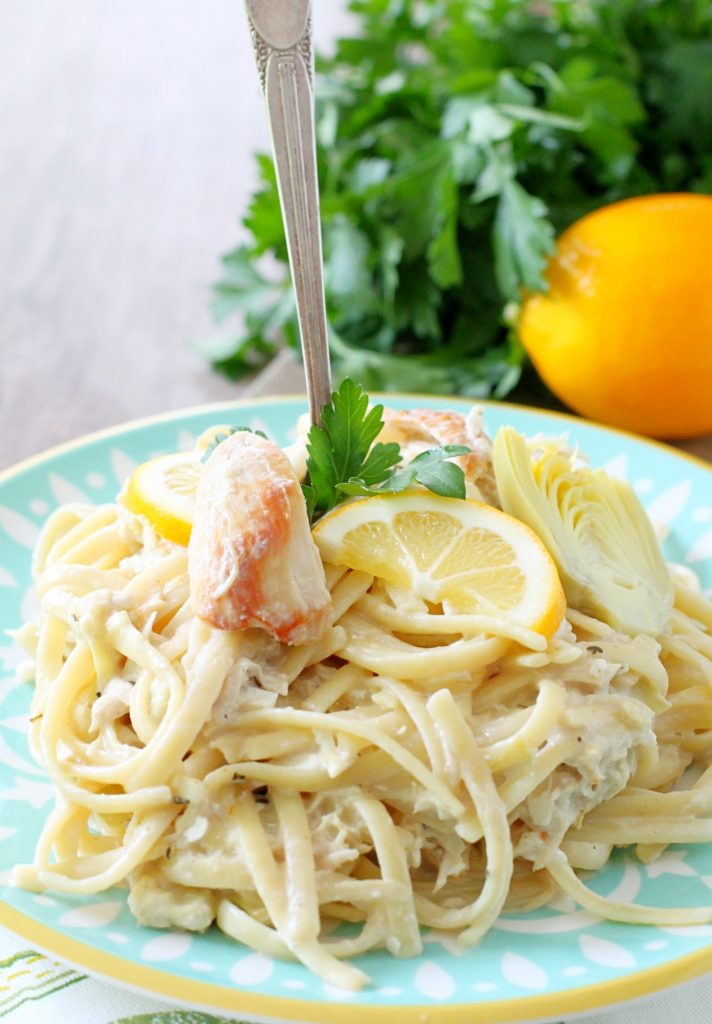 It's still hot outside but I'm in that nesting mode of getting ready for fall and back to school time. We're spending more time in our finished (and cold) basement glued to the Olympics on TV so it seemed like it was time to create a new recipe for the slow cooker.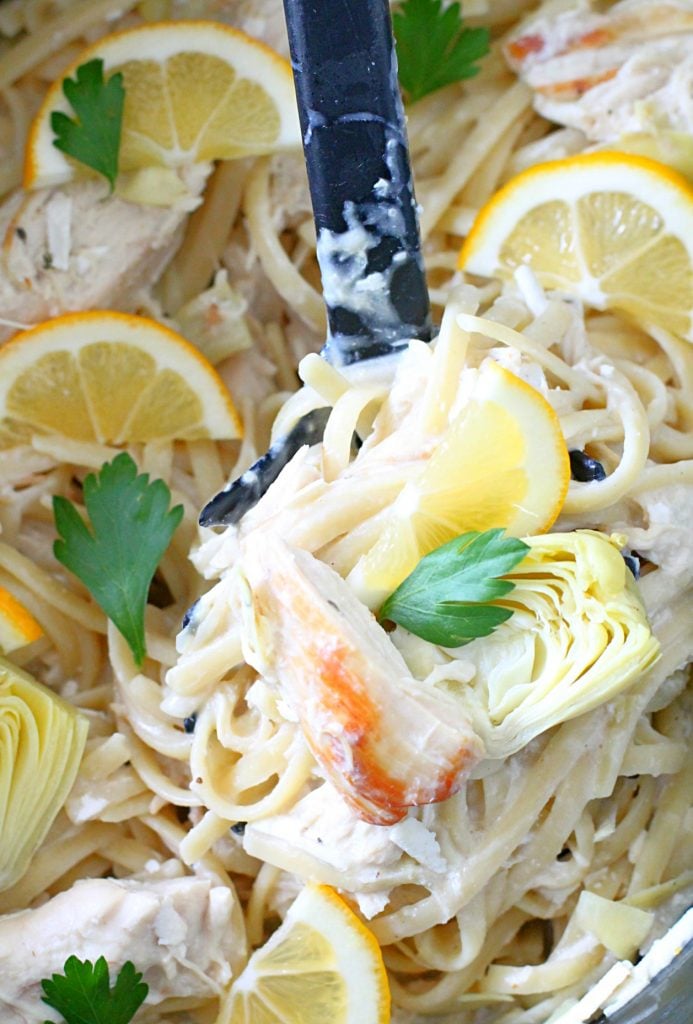 My recipes for the slow cooker seem to be pretty popular and are getting shared HERE, HERE and HERE on a regular basis. So jump on the bandwagon and pin and or print this recipe too. You'll be glad to have it in your collection on the many busy school nights yet to come!

This recipe is featured at Meal Plan Monday, proudly hosted by Southern Plate, Southern Bite, A Southern Soul, and Big Bear's Wife.
Slow Cooker Creamy Lemon Chicken and Artichoke Pasta
2016-08-15 15:48:21
Ingredients
6 boneless, skinless chicken breasts
2 T. unsalted butter
1 Meyer (or regular) lemon
1 1/2 t. salt
1 t. dried thyme
1/2 t. black pepper
2 c. chicken stock
3/4 c. whipped cream cheese
1 (15 oz.) can artichoke hearts, quartered
12 oz. pasta, cooked to al dente
Instructions
Pour the chicken stock in a slow cooker set to low.
Heat butter in a large non-stick skillet over medium-high heat. Sprinkle one side of each chicken breast evenly with the salt, thyme and pepper. Zest the lemon evenly over the chicken.
Brown the seasoned side of the chicken breasts in the buttered skillet, about 5 - 7 minutes until well browned.
Place the chicken (browned-side up) in the slow cooker with the chicken stock. Cook on low for 6 hours.
Remove the chicken and slice. Add the cream cheese and 1 tablespoon of fresh lemon juice to the chicken stock. Whisk to combine.
Stir in the cooked chicken, artichoke hearts and cooked pasta. Allow to warm back up for about 20 minutes before serving.
Foodtastic Mom https://www.foodtasticmom.com/