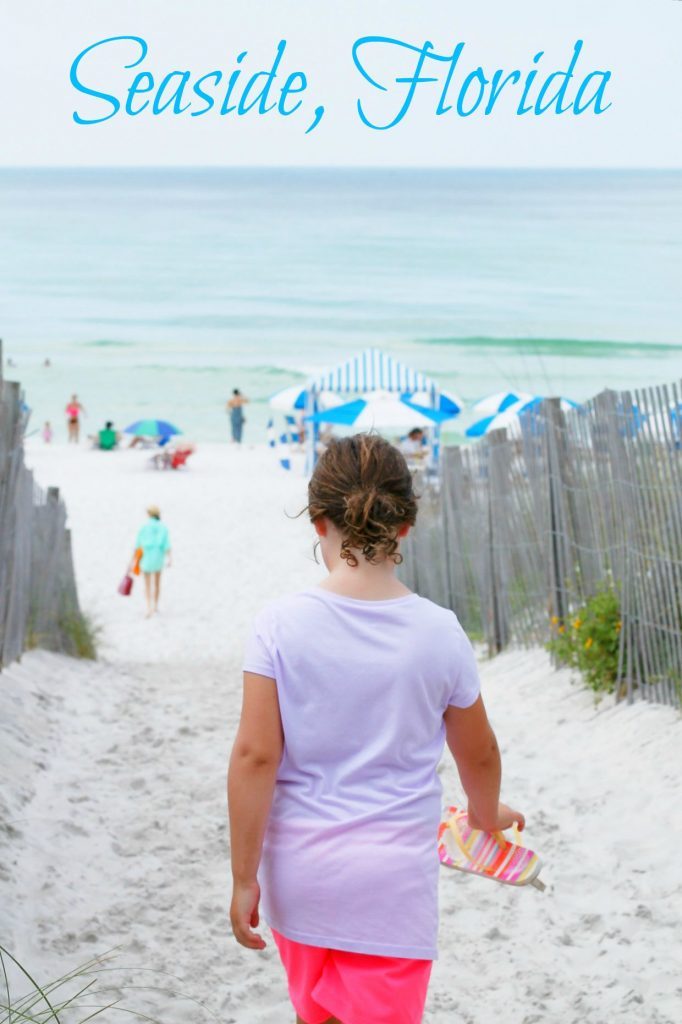 If Sandestin, Florida boasts the perfect beach with crystal-clear waters, then Seaside, Florida boasts the perfect town setting. So idyllic it is that it served as the movie set for The Truman Show. It looks like a postcard from the 1950's come to life!
That's not to say you can't enjoy some thoroughly "modern" food and drink in Seaside. These days food trucks, craft beer and local food artisans are all the rage and that is what we found while strolling through this picture perfect town by the sea.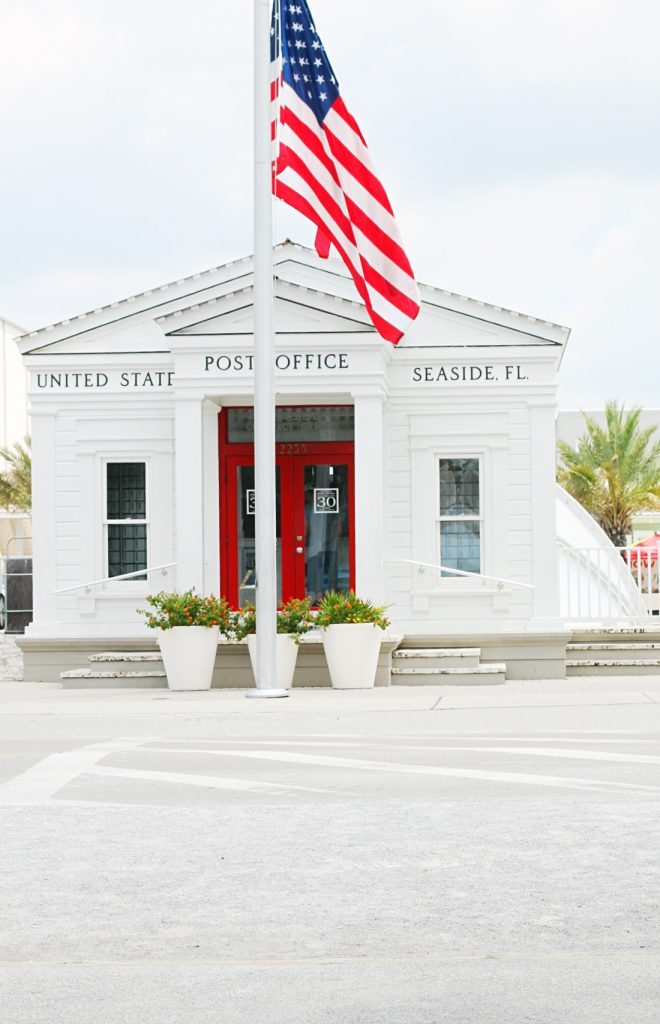 Seaside is a short drive (just about 20 minutes) on the 30A highway from Sandestin and well worth the time. The first evening while we waited for our name to be called for dinner at the Great Southern Cafe, our kids romped with frisbees and soccer balls on Seaside's large lawn in front of their amphitheater. Had my phone been working I'd have even more photos to share! But we enjoyed our visit so much we decided to return a second day for lunch.
Here's my recommendations while in Seaside…
While waiting to eat at the Great Southern Cafe, stroll over to Modica Market to try a local draft beer. Their list rotates but they had at least five beer offerings from Florida… my favorite being Handful of Thorns (an IPA brewed with fresh rose petals) by Grayton Beer. As you sit sipping your cold draft beer, your kids can amuse themselves on the manicured lawn right in front of the restaurant. For sure at the Great Southern, you should try their crab cakes, fried green tomatoes and gouda grits.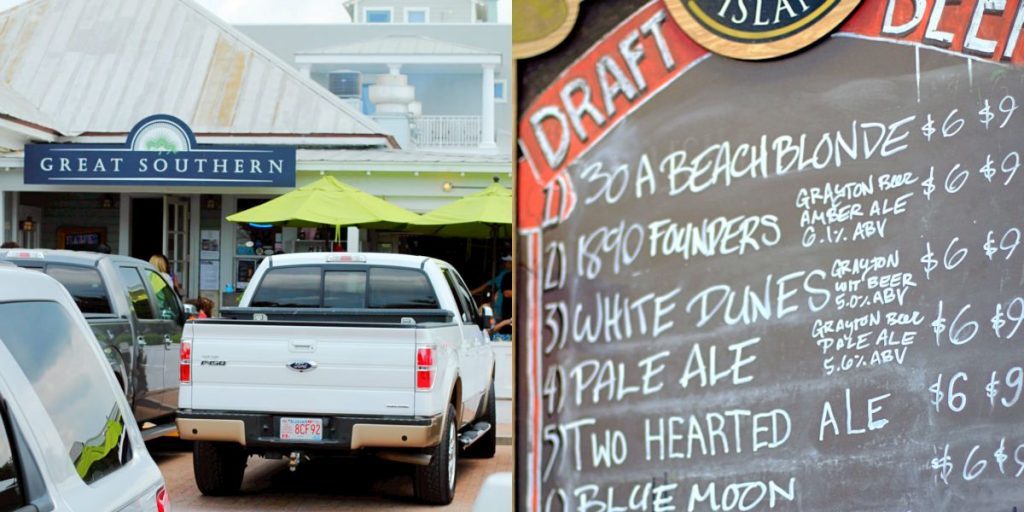 For our day visit, we sampled several places for lunch. Our kids loved the grilled cheese from The Meltdown on 30A food truck. I loved the simple lobster roll from The Shrimp Shack. The roll was buttery and toasted and the lobster tail was simply steamed to be topped with fresh lemon and drawn butter. It was one of the best things I ate all week!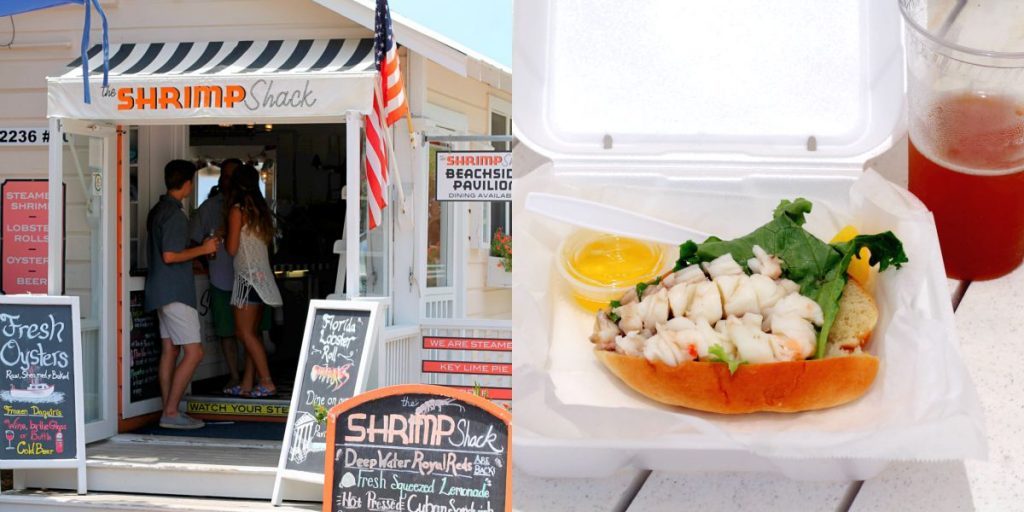 For dessert we walked the short distance back to Modica Market and chose a flavor from Southern Craft Creamery that all four of us would eat. As my husband said (even though it was just humble milk chocolate), it was some of the best ice cream he'd ever eaten. It really pays to seek out the local food, no matter where you are!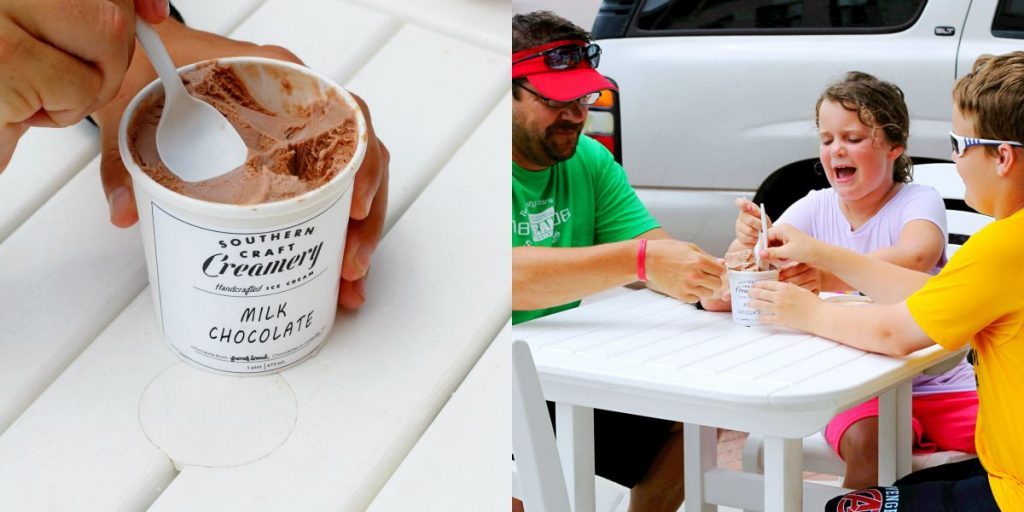 Our favorite shopping was at their bookstore. It's two stories and contains something for everyone, including an extensive vintage record collection. And everywhere you look there's comfortable seating to slow down and take a load off. Seaside really is like a trip back in time.