Do you dream of clear turquoise surf bordered by sugar-white sand? Then Sandestin, Florida is the place to book your next beach vacation! We just returned from our fourth summer visit (we rent from a friend's parents) and as far as beaches in Florida go we've found our paradise. This is not a sponsored post but I wanted to document some of our fun to help plan your own visit.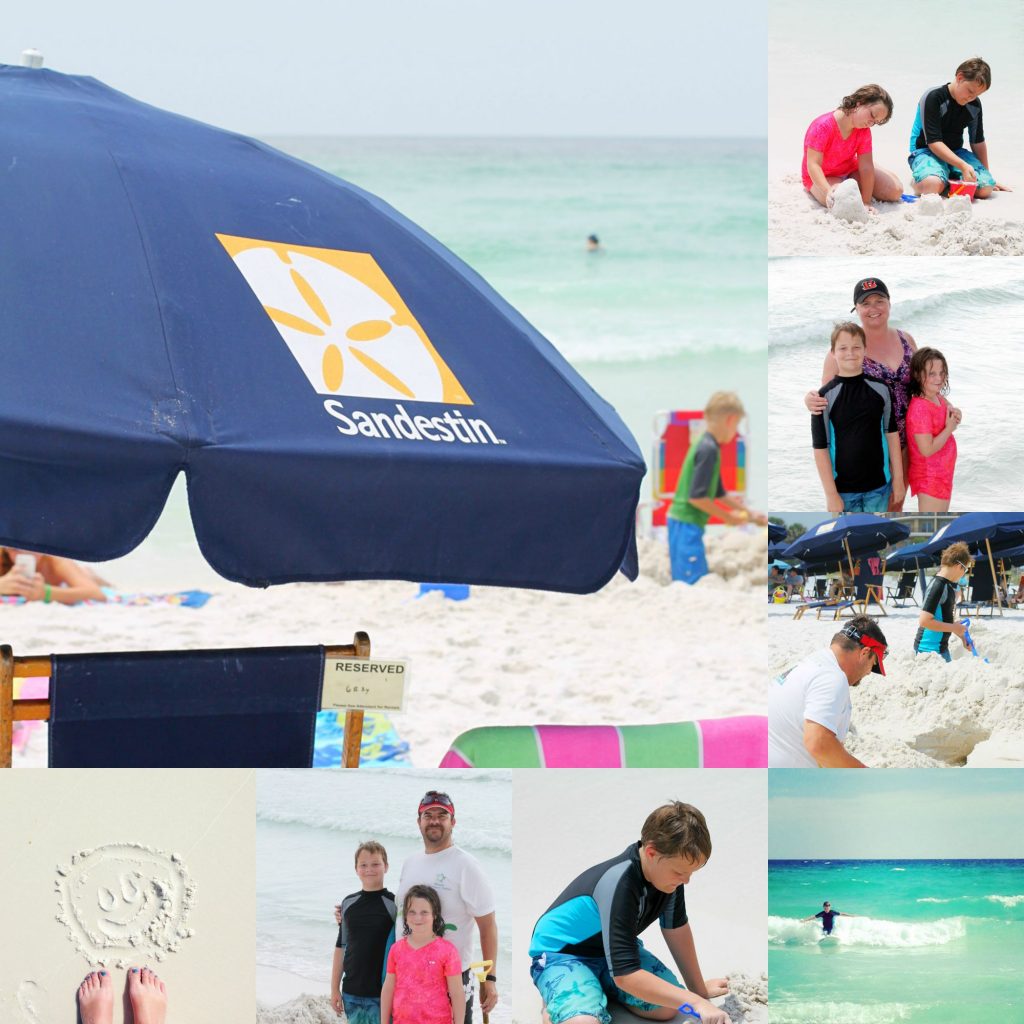 We rent directly from owners at the Sandestin Golf and Beach Resort, which gives us use of their golf carts to travel back and forth to the beach, shopping, dining and Baytowne Wharf.
For the beach, renting chairs and umbrellas for the week is the way to go. We always had shade, were guaranteed a spot no matter what time of day we showed up to the shore and it saved us carrying chairs so we could instead tote beach toys, rafts and coolers to keep us comfortable and entertained. The water quality in Sandestin seems practically unreal it is so clear. This made for fun snorkeling in addition to the hours we spent jumping and body surfing the waves.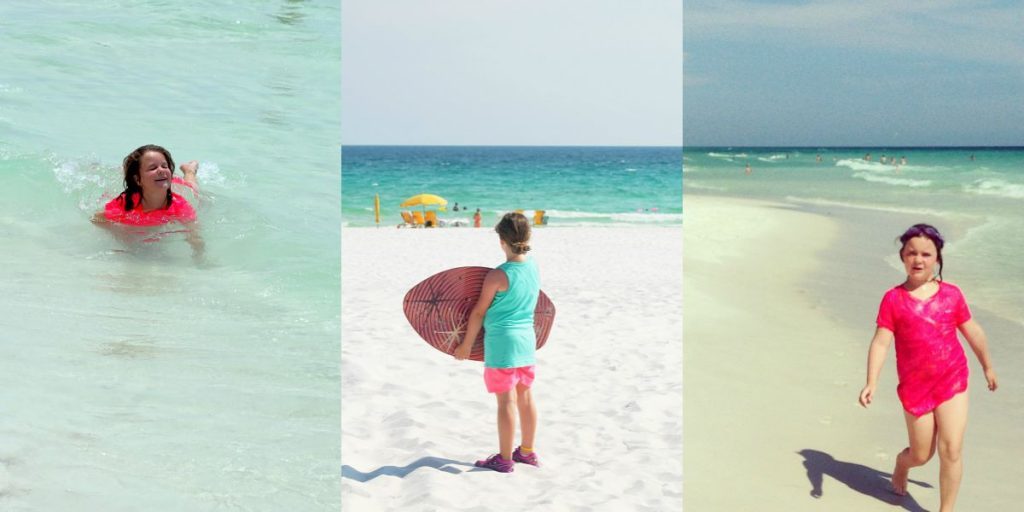 As far as dining goes, we purchased and prepared most of our own meals, including this seafood feast which we bought from Shrimpers. They receive fresh delivery four times per day so if you crave seafood, this is the place to go! The lady behind the counter was hugely helpful in detailing how to prepare it all as well.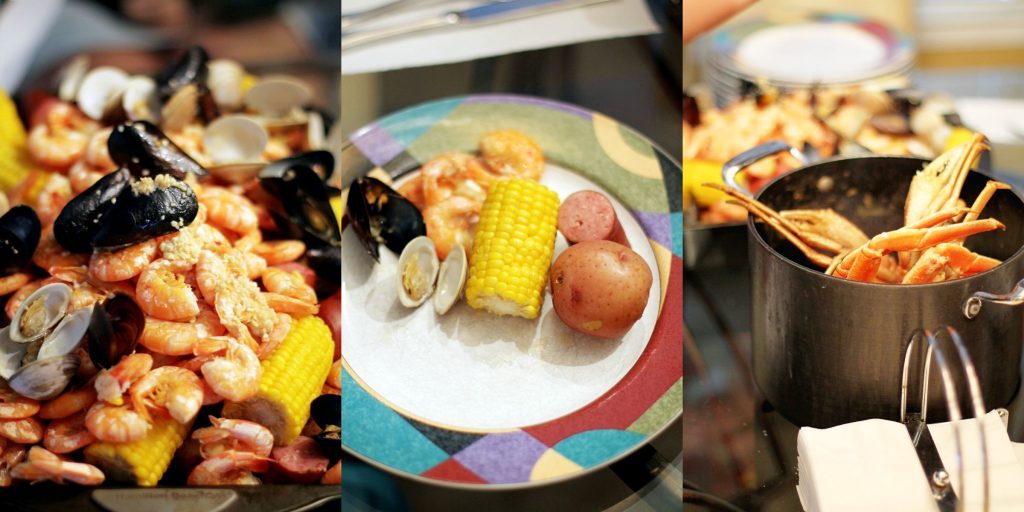 Our other favorite meal experiences were in Seaside, Florida which is about 20 minutes down the road (on the 30A) from Sandestin and happens to be where the movie The Truman Show was filmed. I'll be detailing those experiences in a separate Seaside post tomorrow!
And for kids (both young and old alike) The Village of Baytowne Wharf can't be beat for adventures away from the Gulf. Our kids zip lined and played on their "ropes" course for hours. Though we didn't have time to try it, I hear the Broken Egg Cafe is the best place for breakfast/brunch/lunch in Baytowne.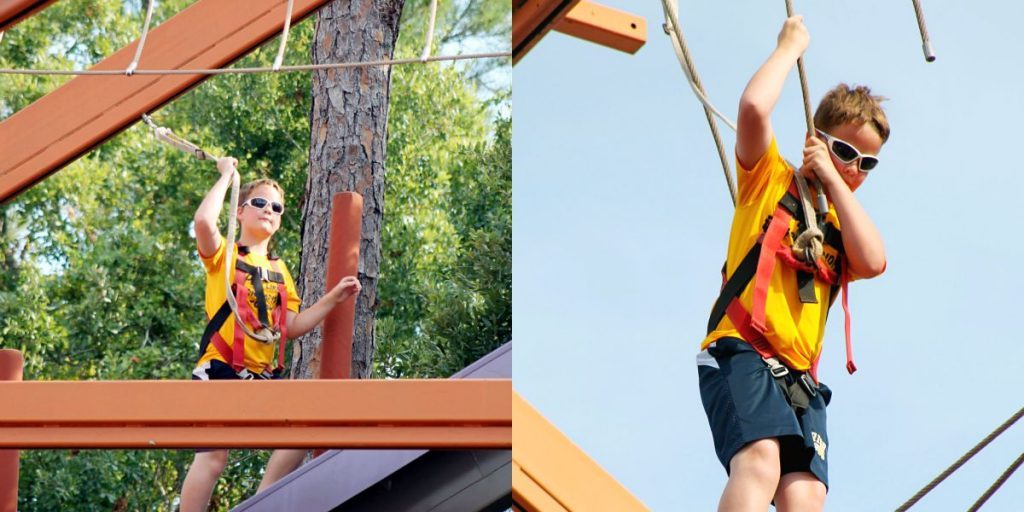 Jolee Island is another rustic place to explore that our kids loved. It's on the way to Baytowne and has trails and several playgrounds.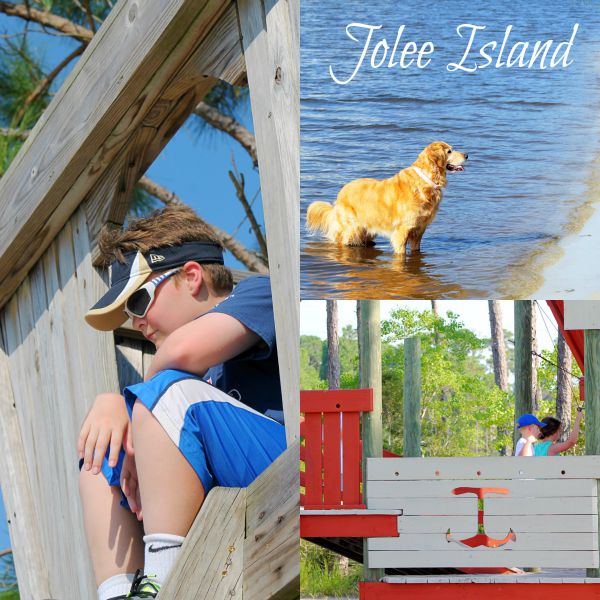 I've seen a quote floating around this summer that basically says the cure for anything is salt water… tears, sweat and/or the sea. Having grown up spending a week at the beach for most of the summers of my life I wholeheartedly agree. And Sandestin by far is the best beach I've ever had the privilege of visiting. I highly recommend it!