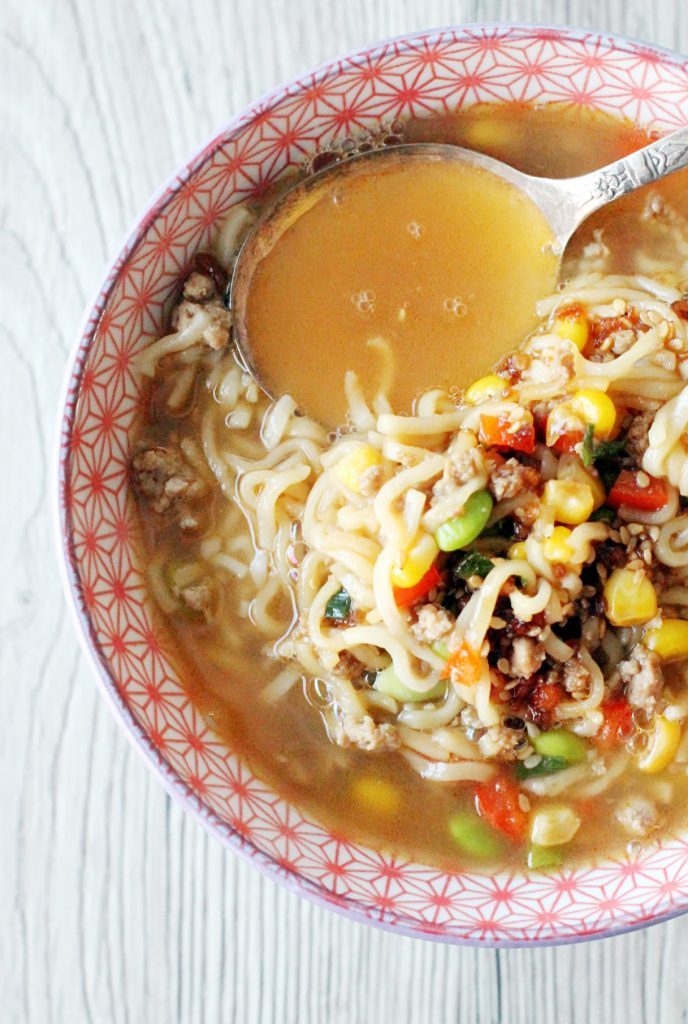 These ramen noodle bowls aren't just for broke college students. Actually maybe ramen noodles don't happen in hot pots in dorm rooms these days. Am I dating myself? Back in the mid-1990's when I was in college I ate plenty of ramen noodles. Maybe that's the new version of "back in my day I walked to school through three feet of snow, up hill, both ways…" From some of the pictures in my Facebook feed I feel like dorm rooms now are much fancier (and obviously more high-tech) than they used to be. I'm guessing dining halls are offering all the latest food trends too. And hot pots are probably a fire hazard now. Who knows?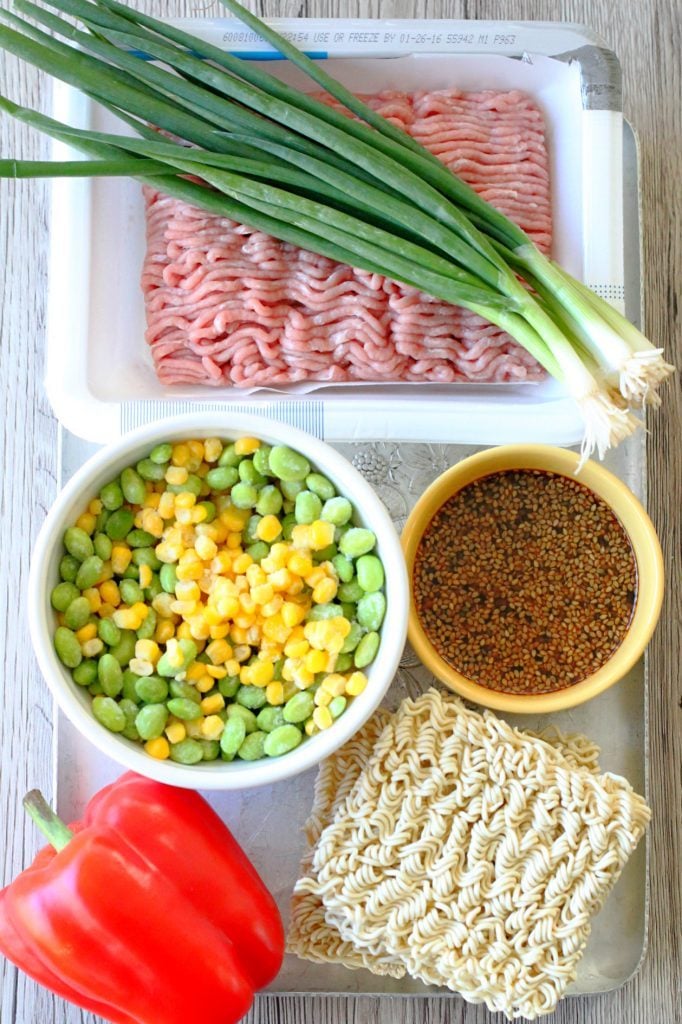 Anyway, I'll occasionally be nostalgic for the ramen noodle and here's now I fix them now. It's one of the easiest dinners you can throw together. I'm not even really sure it counts as a recipe? It's more an idea of things to add so you aren't just serving your family plain ramen noodles like some heathen. Ground turkey browned with some fresh green onions, red pepper, frozen corn and edamame. I use a couple of the ramen seasoning packets plus some bottle teriyaki sauce to flavor the bowls. That's it. My 8 and 10 year old think ramen noodles are some new, cool "thing". LOL!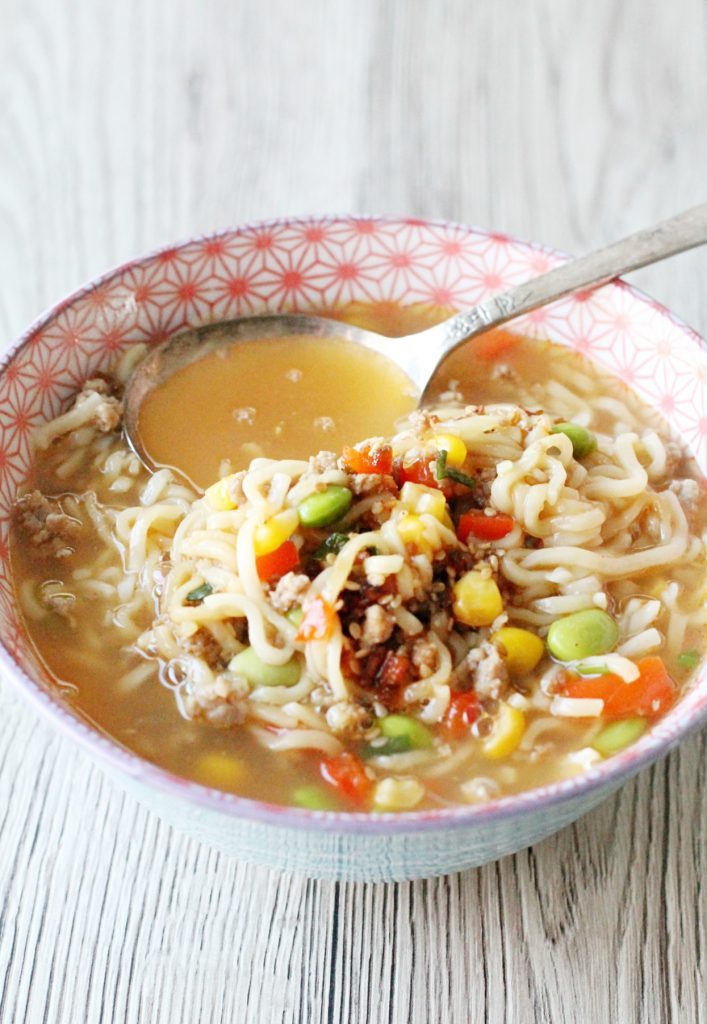 Ramen Noodle Bowls
Ingredients
3

packages Ramen Noodles

1 hot chili and 2 chicken

1

T.

canola oil

1

lb.

16 oz. ground turkey (I used 93% lean)

1

red pepper

seeded and chopped

1

bunch green onions

chopped

1

c.

edamame

1

c.

corn

1/2

c.

teriyaki sauce
Instructions
In a soup pot over medium high heat add the oil and heat until shimmering. Add the turkey and cook until no pink remains.

Add the red pepper, green onions, edamame and corn. Cook, stirring occasionally, for about 8 minutes, until vegetables are beginning to soften.

Meanwhile, cook the ramen noodles according to package directions, flavoring with 1 packet of the chicken seasoning and 1 packet of the hot chili seasoning.

Add the noodles to the pot with the turkey and vegetables.

Stir in the teriyaki sauce.

Serve each bowl with the noodle mixture topped with a little of the ramen cooking broth.