These pumpkin spice whipped icing cupcakes are even better than I could bake at home and they're perfect for serving at a Pumpkin Carving Party or any other gathering in the Fall. This post is sponsored by Rich Products/Bettercreme® Whipped Icing. All opinions are mine alone.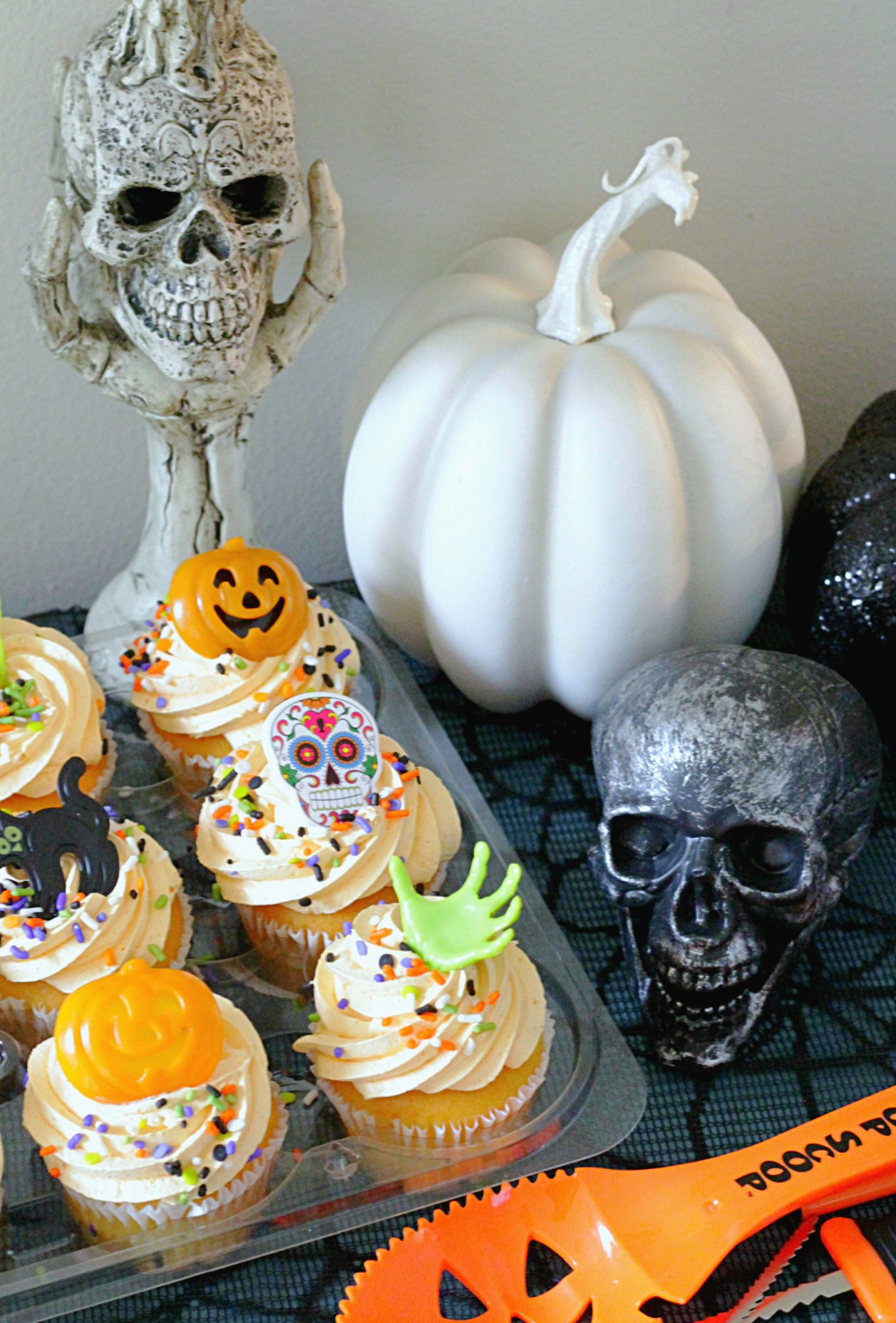 I'll be honest, I'm not a fan of purchasing frosting, especially the kind in a can. I used to spend hours decorating elaborate cakes for both my kids' birthday parties. But that stopped when Caleb turned five with this cake. It was too ambitious and sent me over the edge! Plus as the kids have gotten older and busier, there's just other things that I end up wanting or needing to spend my time on, rather than whipping up a batch of frosting.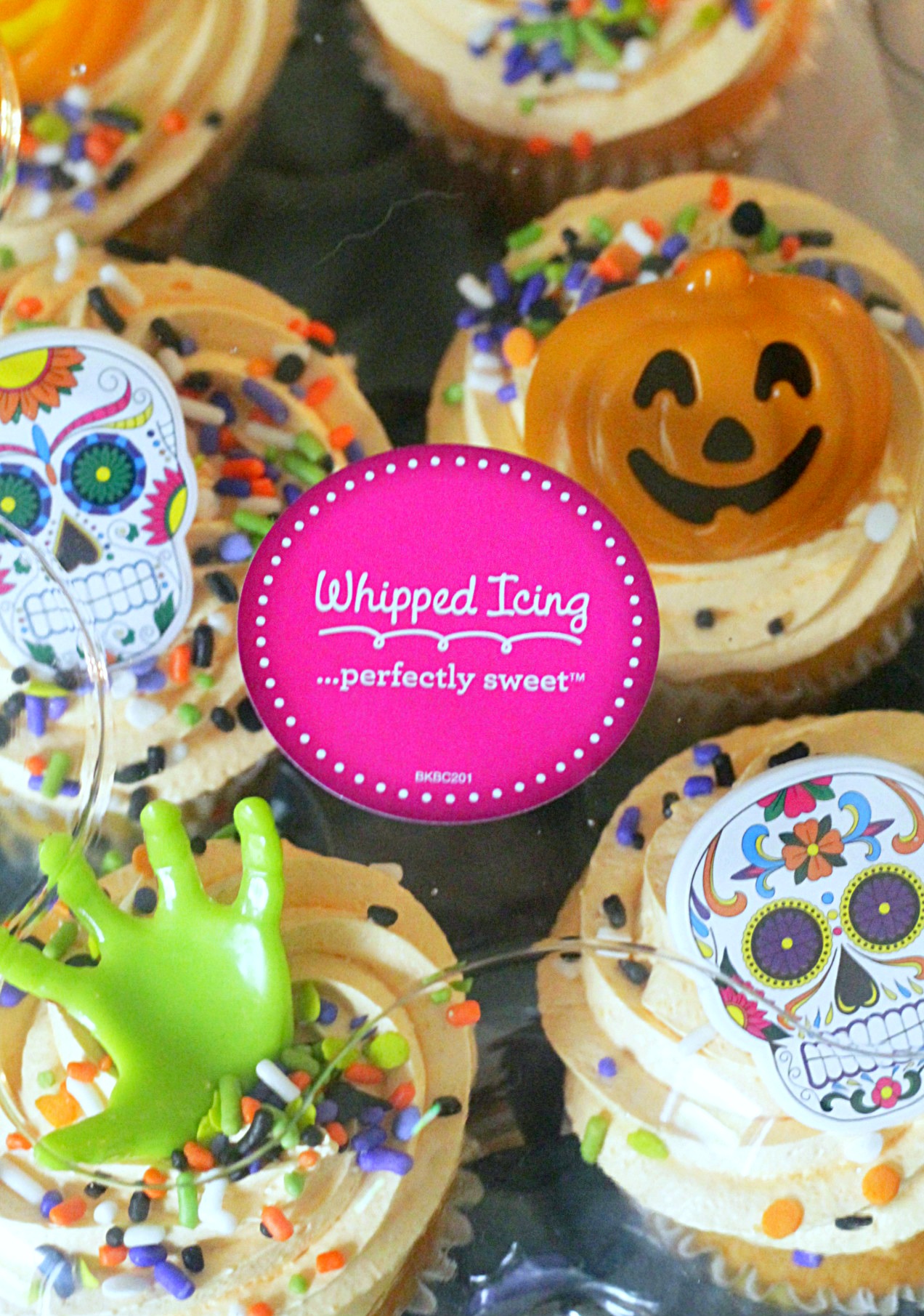 Do you know about whipped icing? If you've never tried it you need to order a batch of cupcakes from your Kroger bakery and ask for whipped! Especially this pumpkin spice flavor which is only available in the Fall. The icing is reminiscent of whipped cream. It's light and fluffy and so flavorful. But the best part? A nice person at my Kroger bakery made these for me – a dozen cupcakes for only $7.99!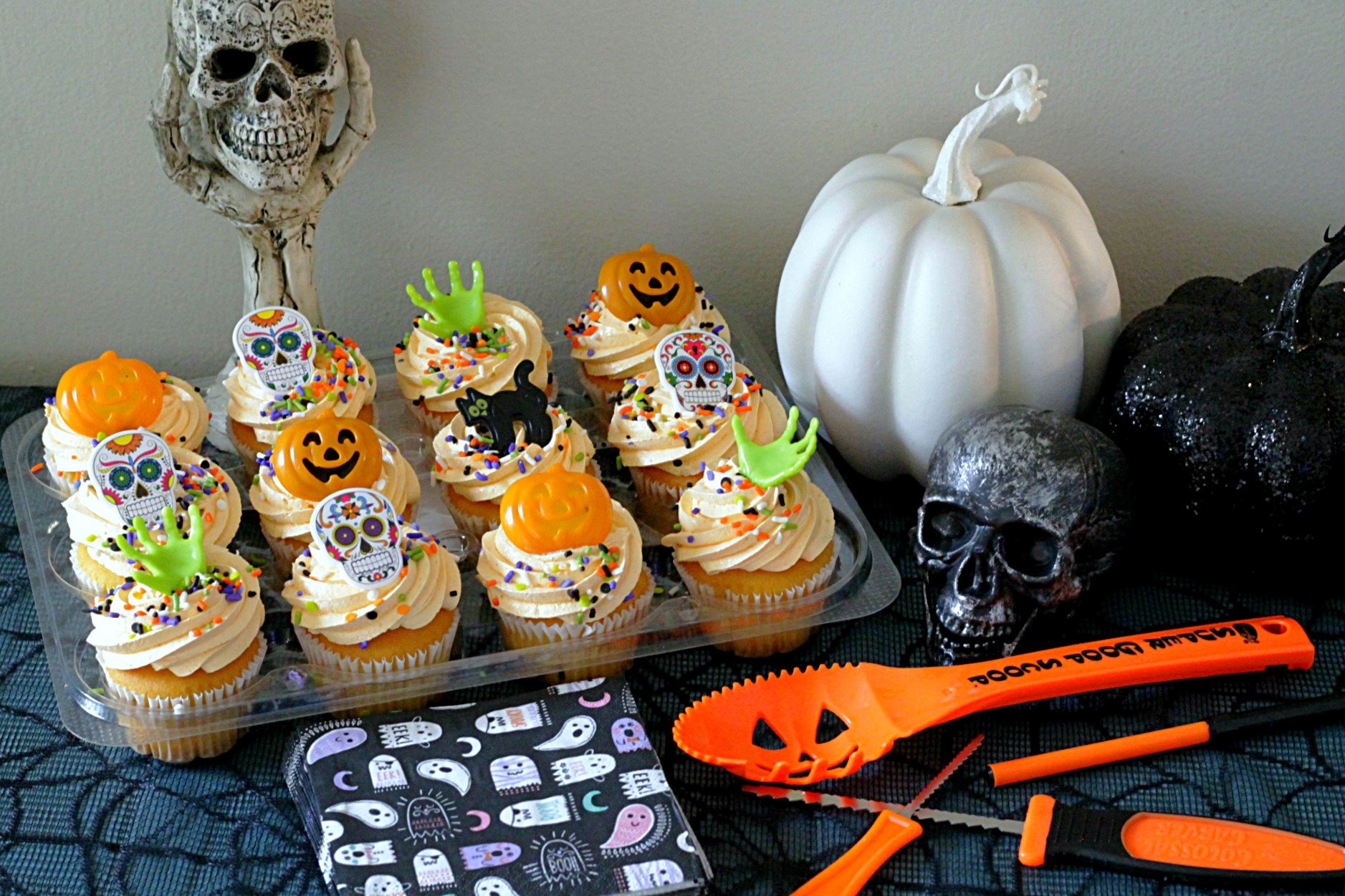 I thought about ordering plain cupcakes frosted with the whipped pumpkin spice icing to decorate myself, but I could not think of something Halloween themed that hadn't been over done. Or that was easy enough to be realistic for me to do. So when I called to order these cupcakes, I asked what they could do for decoration, and this is what they gave me. I can save all the toppers for future Halloween parties, or use them for packing in Halloween lunches.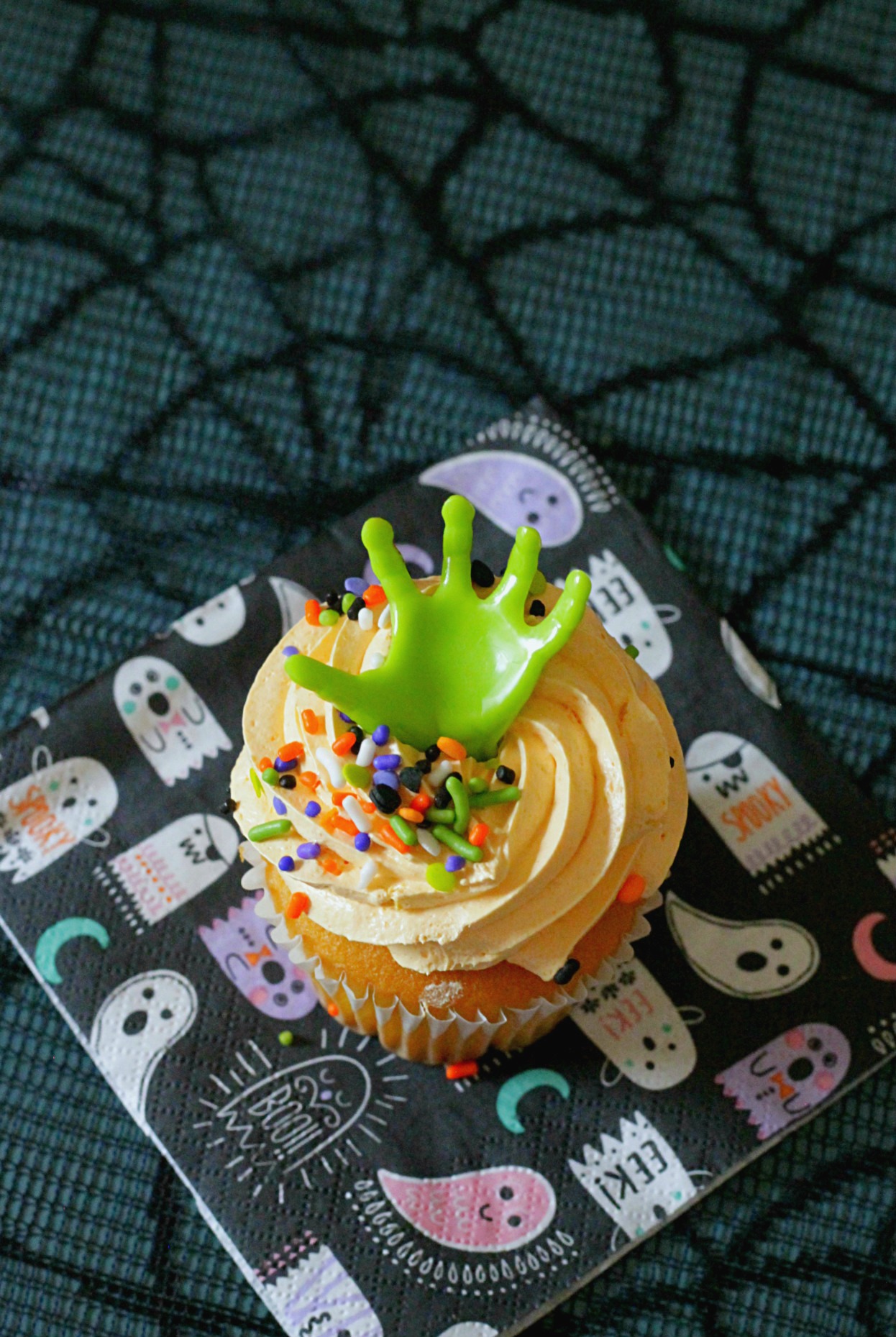 These past several years we always end up carving our pumpkins super late in the season. I like to make an "event" out of it and have some treats to eat. These cupcakes were a big hit. We all loved the flavor and they are seriously so cute. We had some fresh grapes and apple slices with our cupcakes. Plus some hot chocolate. The pumpkin spice whipped icing would be a terrific ending to any Fall meal – it doesn't have to be Halloween-themed. Call up your Kroger bakery and order some today!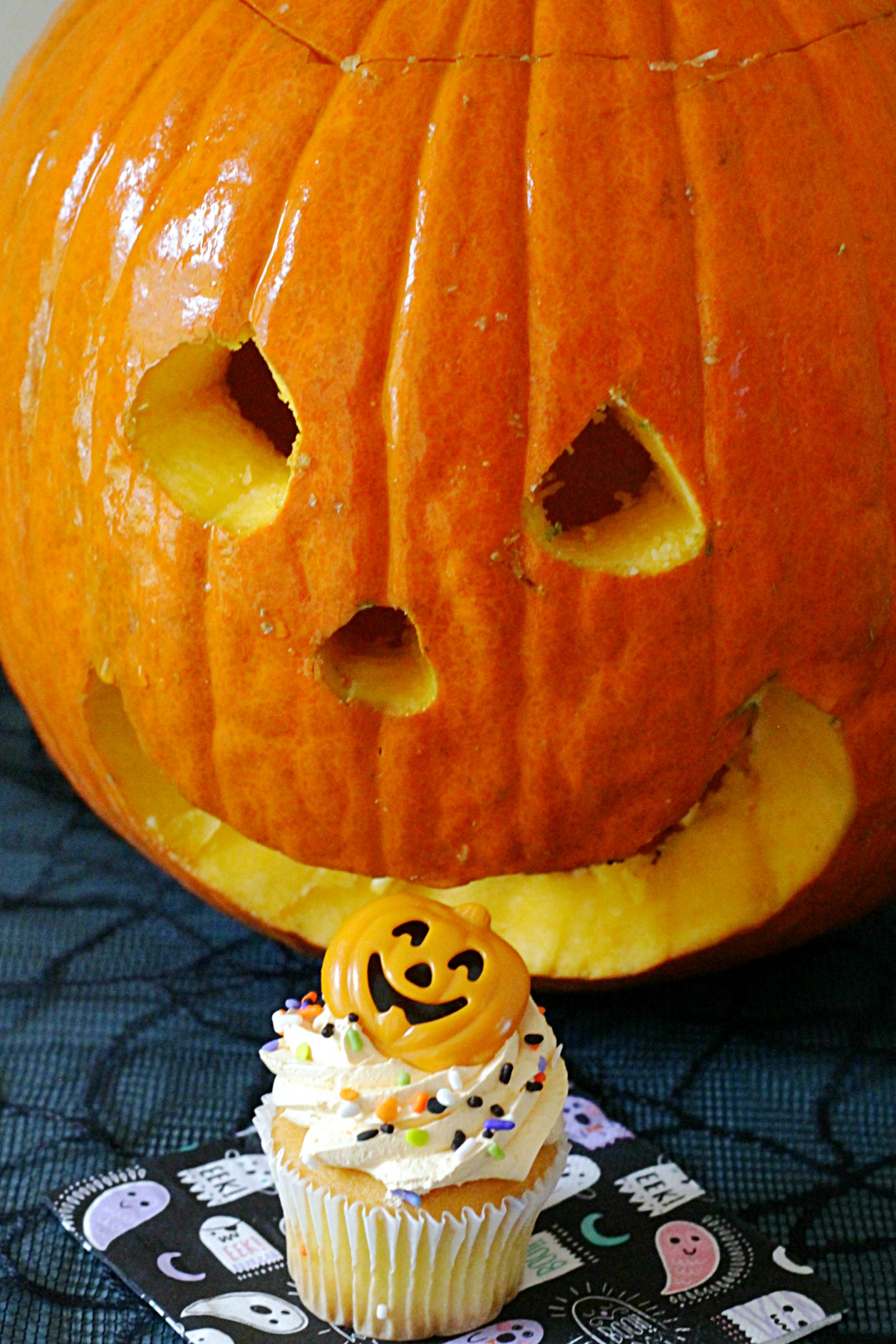 Thank you so much for being a faithful reader and supporter of Foodtastic Mom. Be sure to PIN this image!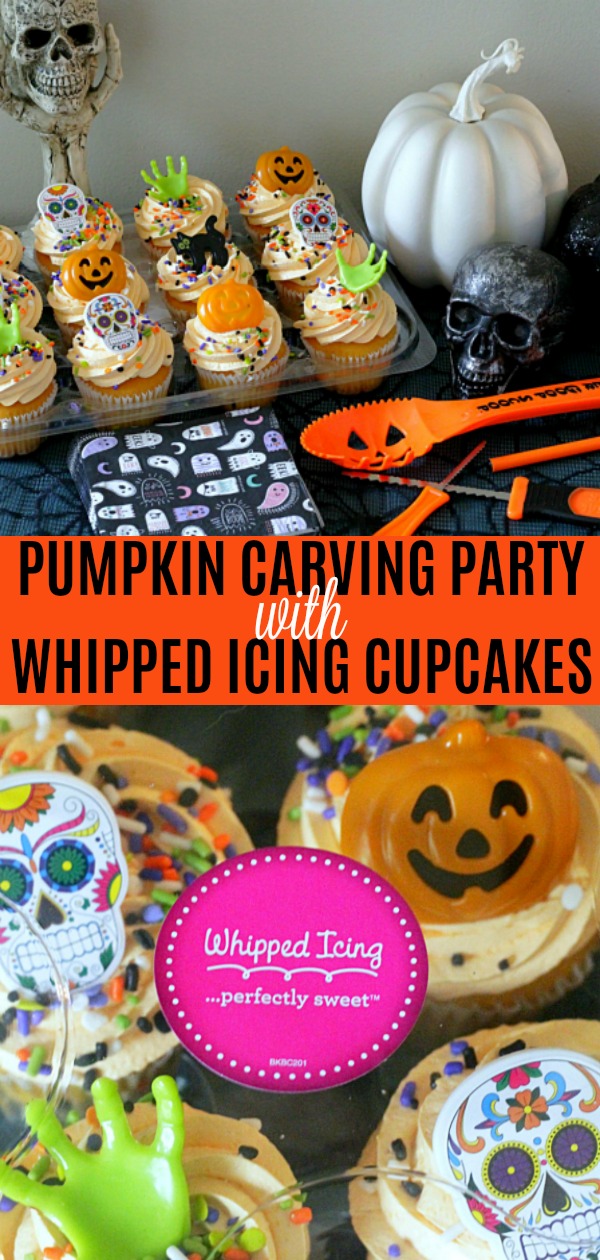 Why choose Pumpkin Spice Whipped Icing Cupcakes?
No trans fats
Less sugar and fewer calories than heavier buttercream frosting
Decadently smooth icing that is just sweet enough
It's the preferred icing choice of customers
From S'mores to Naturally Flavored Lemon to Cookies-n-Crème and Pumpkin Spice, whipped icing features festive, on-trend flavors.
Be sure to Ask for Whipped!