I am a new brand ambassador for Mazola Corn Oil, who compensated me for the following post. As always,
I only agree to represent products and brands I already use in my own kitchen. All opinions are my own.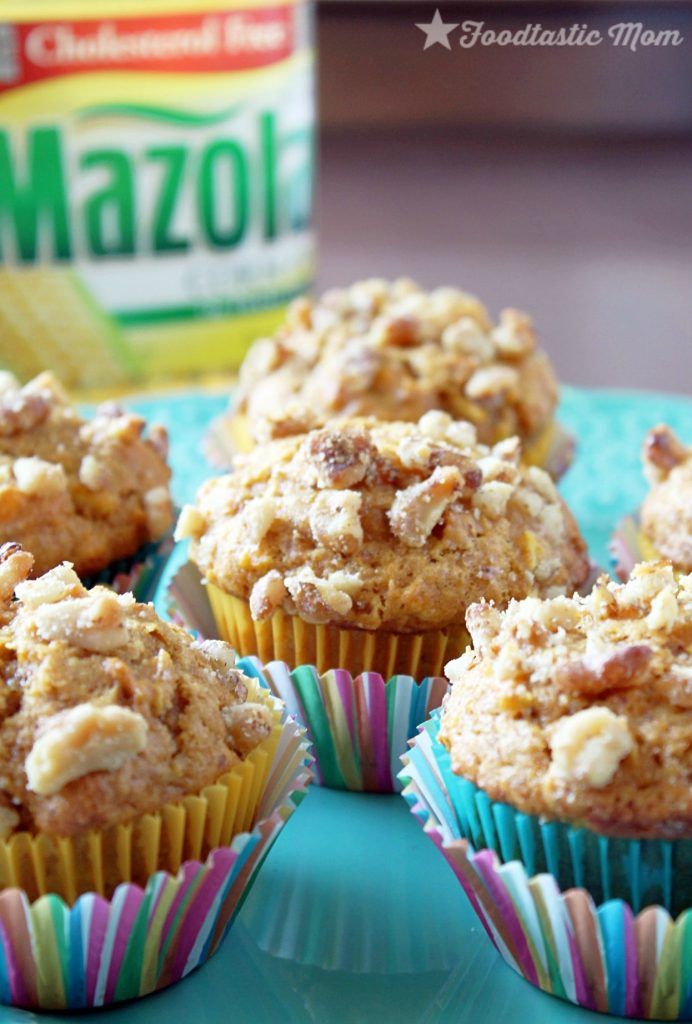 Anyone willing to raise their hands if they have high cholesterol? Or at least a cholesterol issue in the family? I've been fortunate enough to inherit my dad's good cholesterol numbers, which so far have off-set the bad ones my mom has to take medication for. And her diet is truly healthy 98% of the time. She just got a bad-rap in the genes department.
Thankfully, my good cholesterol numbers paired with my impossibly low blood pressure have kept me off any medication. Though I wouldn't say I'm genetically gifted by any means. My body fat percentage and metabolism rate would beg to differ.
Regardless, I'm always thrilled to eat healthy, low-cholesterol food that actually tastes good. Like, really good. So good my kids gobbled two muffins each in one sitting! Mazola Corn Oil is providing such a phenomenon for us today with these Pumpkin Apple Muffins. I was a bit hesitant as I mixed the super-thick batter, but they baked up beautifully, super-moist and oh-so-tasty.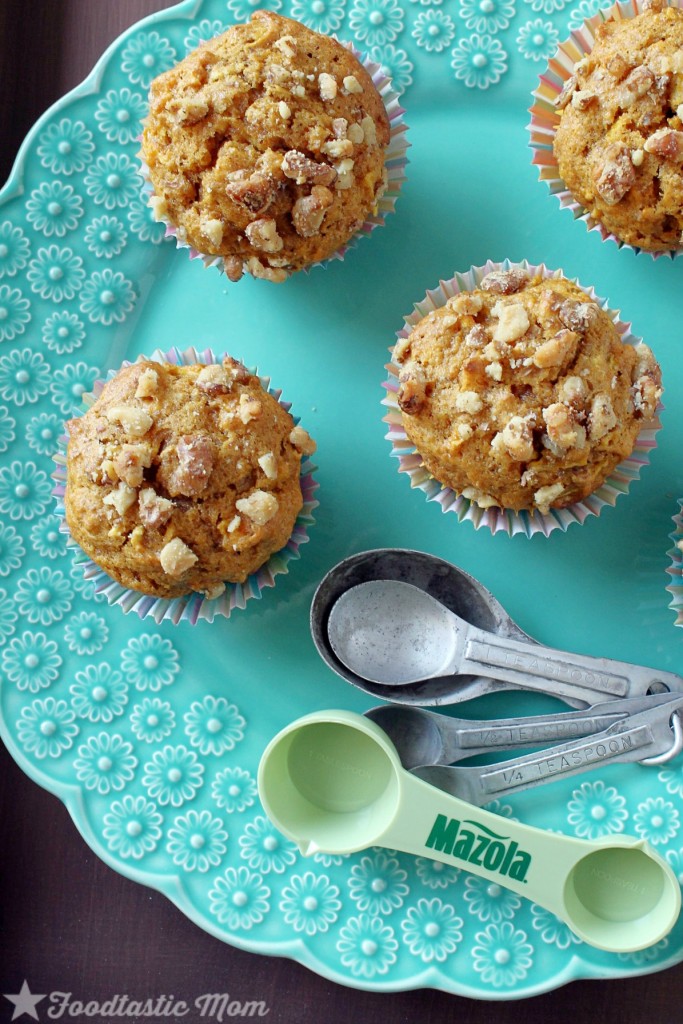 They start with a combination of white and whole wheat flours and contain a plethora of heart-healthy ingredients, like fresh apple, pumpkin, walnuts, flax seed and Mazola Corn Oil which is naturally cholesterol-free. Not only is it cholesterol-free but (allow me to get sciencey with your for a moment) new research shows corn oil significantly reduces cholesterol with more favorable changes in total cholesterol (TC) and LDL-C than extra virgin olive oil. Corn oil has a unique combination of healthy fatty acids and plant sterols, which research suggests help lower cholesterol. Corn oil has four times more plant sterols than olive oil and 40 percent more than canola oil. With this new knowledge, I was thrilled to choose this muffin recipe for my first post as a brand ambassador for Mazola Corn Oil!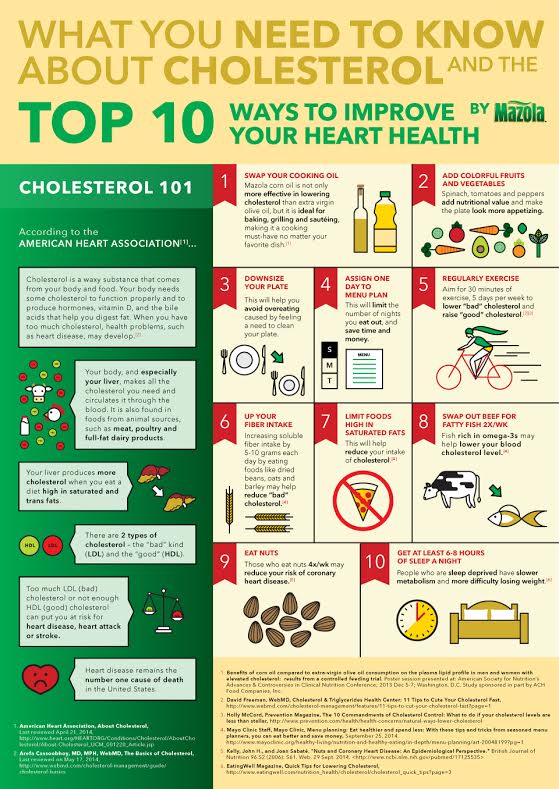 I have another pumpkin muffin recipe that I dearly love, but they are so decadent, I can't justify making them but a couple of times a year. These however, are delicious, healthy and deserve a spot in your regular fall and winter breakfast rotation. Don't you agree a heart-healthy muffin could be a nice change of pace from a bowl of oatmeal now and then? Especially when they look and taste as good as these!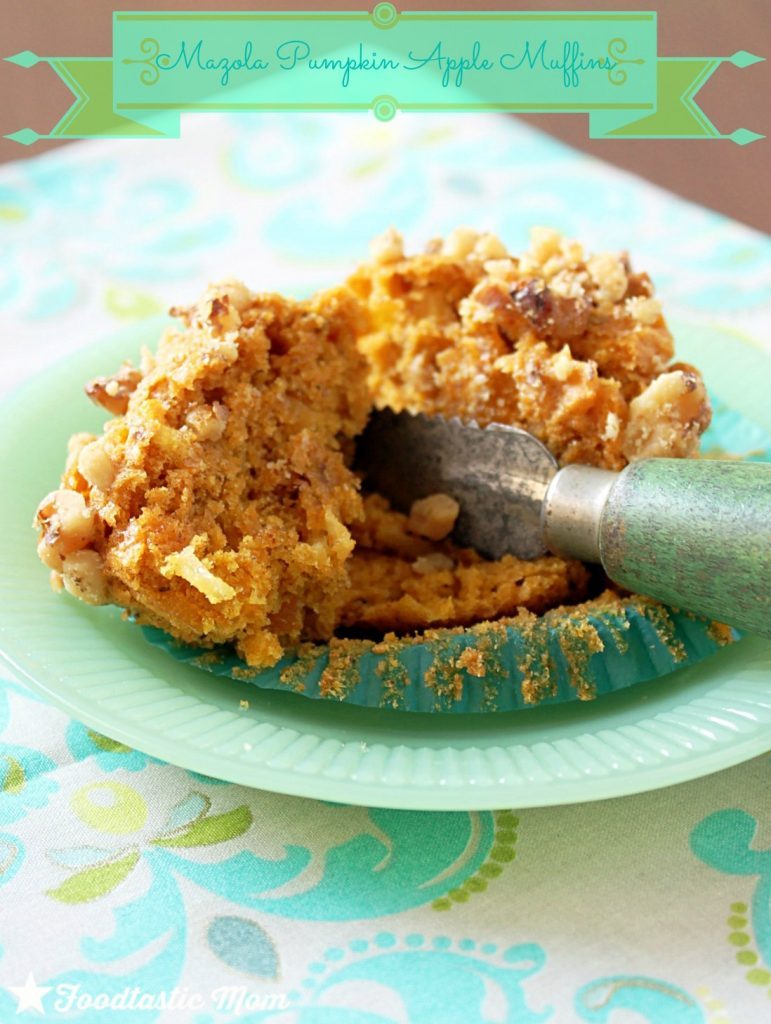 Pumpkin Apple Muffins with Mazola Corn Oil
Ingredients
1

c.all-purpose flour

3/4

c.

whole wheat flour

1 1/4

c.

sugar

1 1/2

t.

Spice Islands® Pumpkin Pie Spice

1/2

t.

baking soda

1/2

t.

salt

1/4

t.

Argo® Baking Powder

1

c.

canned pumpkin

1

Honeycrisp apple

cored, peeled and shredded (about 1 cup)

1/3

c.

Mazola® Corn Oil

1

large egg

1

t.

Spice Islands® Pure Vanilla Extract

1/2

c.

dried apricots

chopped

2

T.

flax seed

1/4

c.

walnuts

chopped
Instructions
Preheat oven to 375ºF.

Combine all-purpose flour, whole wheat flour, sugar, pumpkin pie spice, baking soda, salt and baking powder in medium bowl. Whisk together pumpkin, apple, oil, egg and vanilla in a separate, large bowl. Add dry ingredients, mixing just until moistened. Stir in apricots and flax seed. Batter will be very thick.

Portion into greased muffin cups or use paper liners. Sprinkle tops evenly with walnuts. Bake for 20 to 25 minutes or until wooden pick inserted into center comes out clean. Cool in pan on wire rack 5 minutes. Remove from pan to cool completely.