I am honored to be partnering again this year with the National Pork Board and Kroger to kick-off grilling season and inspire you to "crash" your grill with pork all summer long. As always, all opinions are my own. #GrillPork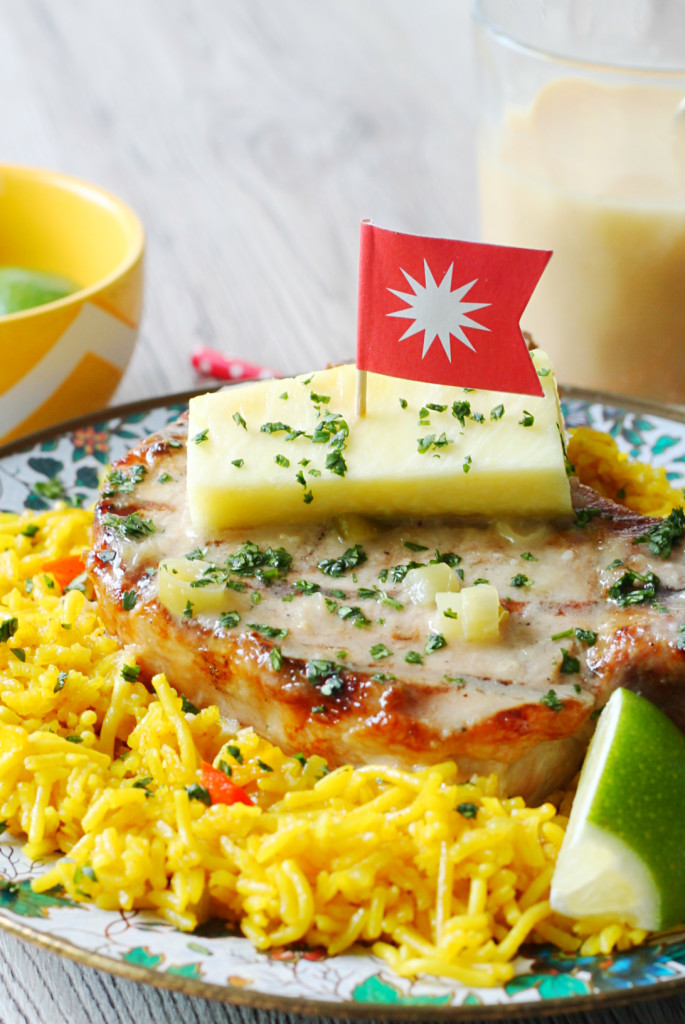 Just to refresh your memory, last year thanks to the National Pork Board and Kroger I brought you THIS amazingly awesome grilled pork that was brined in bourbon and topped with candied bacon butter. Plus I threw in some bacon fat oven fries just for fun. So when I was asked to participate in Season 2 of this awesome pork promotion I was 100% on board!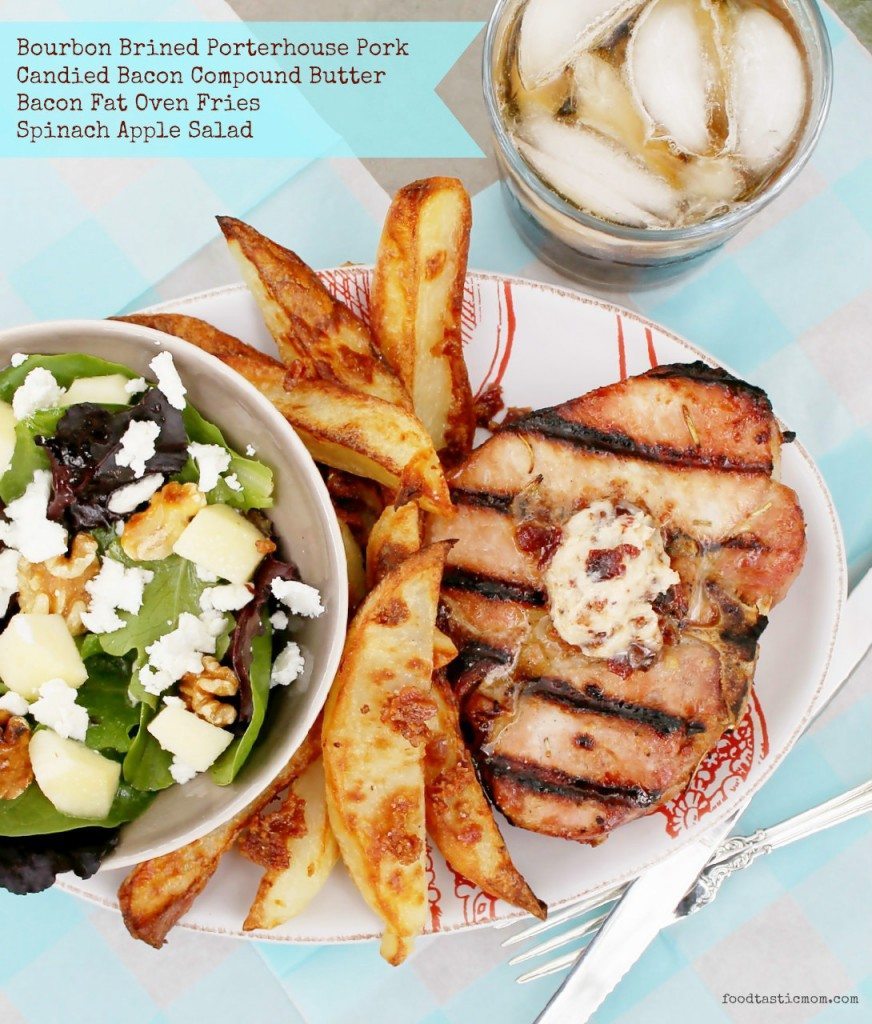 This year, we want you to "crash" your grill, your friends and neighbors grills and your family members grills with juicy pork steaks from Kroger. When I think of "crashing", I can't help but think of the adorable Vince Vaughn and Owen Wilson in their 2005 movie Wedding Crashers. Sure they weren't on the invitation list but they most definitely provided some necessary fun.
That's how I'm thinking of this pork campaign. Steak, chicken and even hearty vegetables are the usual suspects on most summer grills, but pork brings an unexpected and tasty element to the party. It's lean and lower in fat/cholesterol like chicken, but with a hearty, meaty taste like steak. Plus the price per pound of a big, bone-in pork steak can't be beat. These beauties were on sale at my Kroger this week for only $2.69 per pound. I couldn't believe it!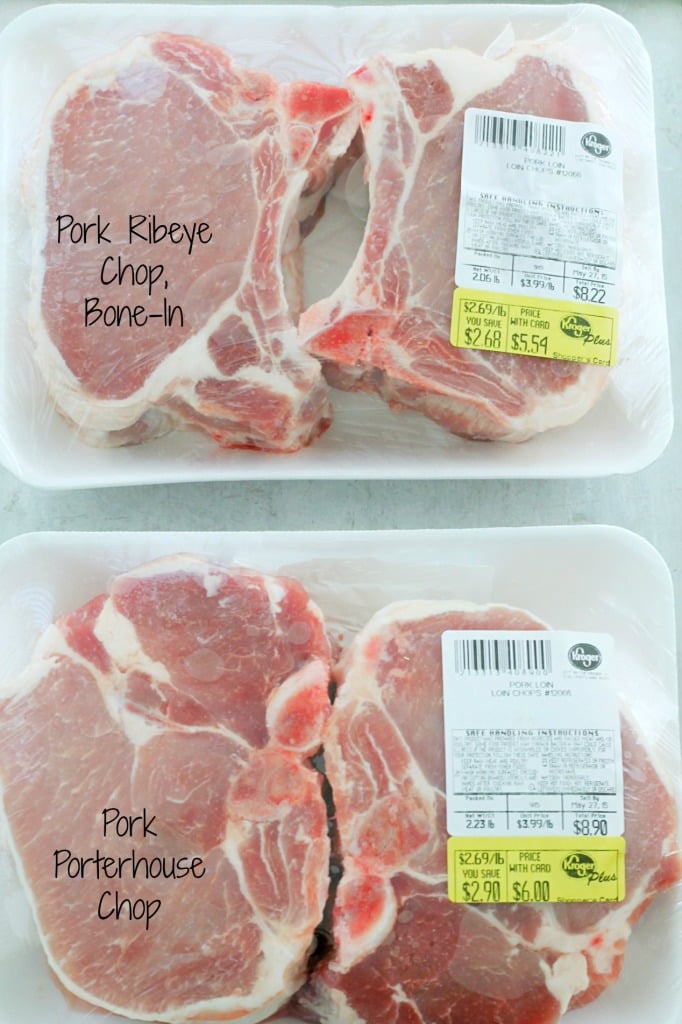 A little later this month, I'm going to be bringing you a second delectable pork recipe, my grill crashing experience, and a fabulous reader giveaway (think grill tools and a Kroger gift card). But today, I'm starting off with a recipe straight from the National Pork Board's website, this tropical take on a pork steak, Piña Colada Ribeye Bone-In Pork Chops.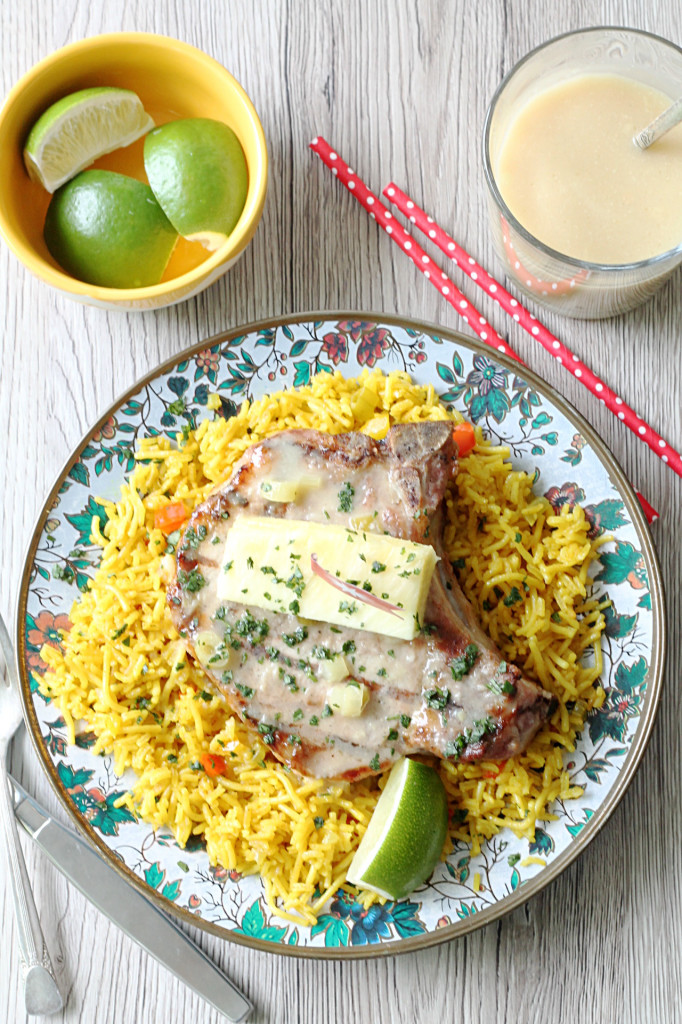 This was an easy meal to put together, even on a weeknight, as my kids still have a few days of school left before summer break. The sauce is gingery, a little spicy and a little sweet with the base being pineapple juice and coconut milk. The pork is simply seasoned with salt and fresh lime juice before being grilled low and slow on the grill, to an internal temperature of between 145 – 160 degrees Farenheit. The National Pork Board recommends this temperature range, followed by a three-minute rest, for tender juicy pork on the grill.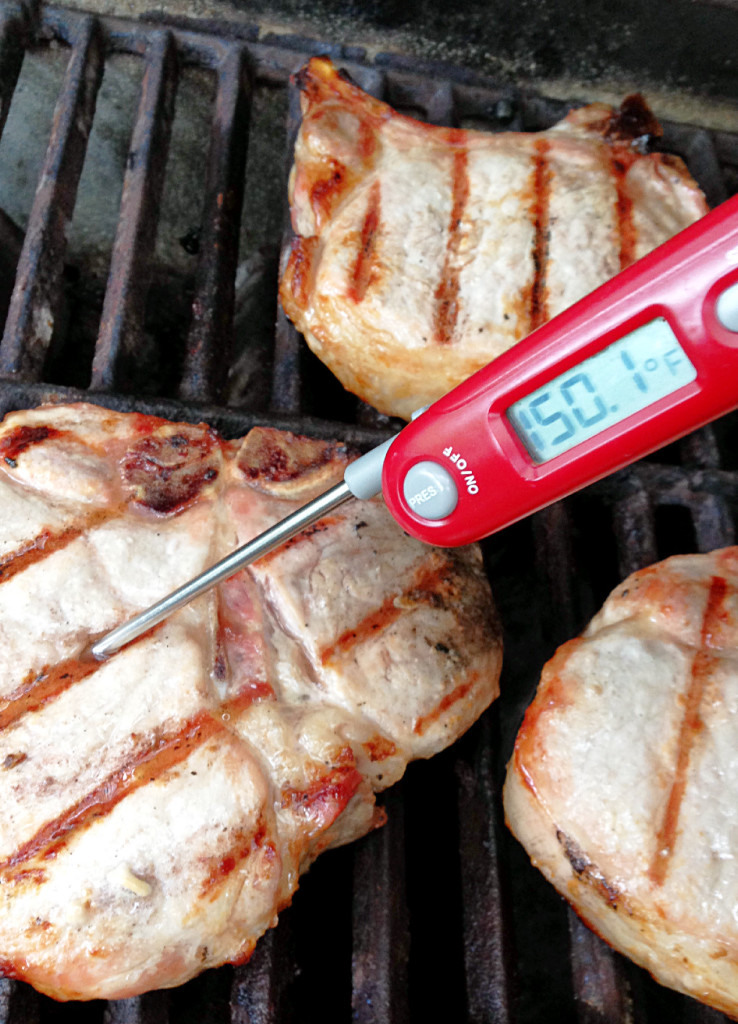 We all loved this dish. I served it with an easy yellow rice pilaf and the recipe for that can be found by clicking HERE. Some fresh pineapple seemed obvious to serve along with this Piña Colada inspired dish as well!
Be sure and visit the National Pork Board for more delicious pork recipes to keep you grilling all summer long. And visit Kroger for pork specials in your area. And be sure and check back for my second pork post later in June for another pork recipe and an exciting giveaway, just for YOU, my readers. Happy Grilling!

Piña Colada Ribeye Bone-In Pork Chops
Ingredients
4

BONE-IN RIBEYE

RIB PORK CHOPS, 3/4 INCH THICK

1

TEASPOON

PLUS 1/2 TEASPOON COARSE SALT

1

CUP

LIGHT COCONUT MILK

2

TEASPOONS

FRESH GINGER ROOT

PEELED AND MINCED

1

SCALLION

WHITE AND PALE GREEN BOTTOM MINCED, (THINLY SLICE DARK GREEN TOP FOR GARNISH)

1

CLOVE

GARLIC

MINCED

1/2

CUP

PINEAPPLE JUICE

1/2

TEASPOON

HOT PEPPER SAUCE

PREFERABLY SRIRACHA, OR MORE TO TASTE

2

TABLESPOONS

FRESH CILANTRO

CHOPPED, FOR GARNISH

2

LIMES
Instructions
Sprinkle pork on all sides with 1 teaspoon salt. Cut one lime in half and squeeze the juice over the pork. Let stand for 15 to 30 minutes.

Prepare a grill to medium-high heat (about 450 degrees F.)

Meanwhile, in a small saucepan, cook 2 tablespoons of coconut milk with ginger, chopped scallion bottom and garlic over high heat, stirring often, until the solids are sizzling in a light brown glaze, about 2 minutes. Stir in pineapple juice and boil over high heat until juice reduces by half, about 3 minutes. Stir in the remaining coconut milk and boil until sauce is lightly thickened and reduced to about 3/4 cup, about 5 minutes more. Stir in remaining 1/2 teaspoon salt and hot sauce. Set the sauce aside. Reheat before serving, if needed.

Grill chops over direct heat until the internal temperature reaches between 145 degrees F. (medium rare) and 160 degrees F. (medium), on a meat thermometer. Remove chops from the grill and let rest for 3 minutes.

Transfer chops to plates when done. Divide and pour sauce over chops, and sprinkle with sliced scallion and cilantro, if using. Cut the remaining lime into four wedges and serve a wedge with each pork steak.