These peanut butter and bacon turkey burgers may sound strange for sure but take one bite and you'll understand the appeal. Post sponsored by Mirum. Opinions are 100% my own.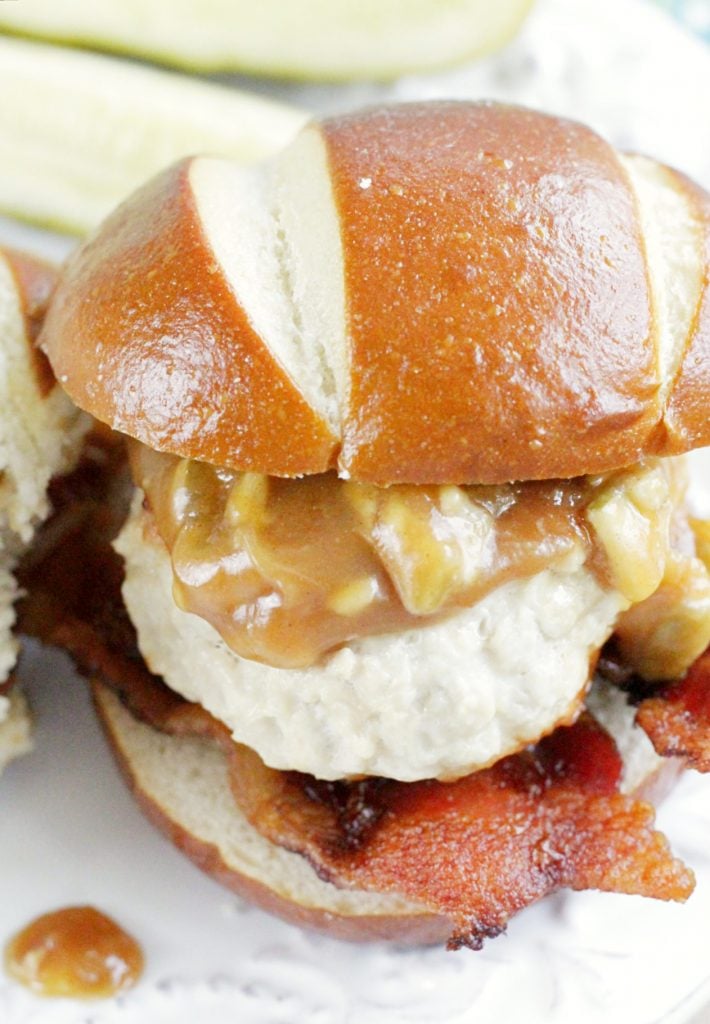 Do you have a food combo from childhood that makes some people scratch their heads? Maybe it even makes them think you are a little strange? Mine is peanut butter and mayonnaise. And it was always Hellmann's® mayonnaise. My Mom made me peanut butter and mayonnaise sandwiches. And I liked them!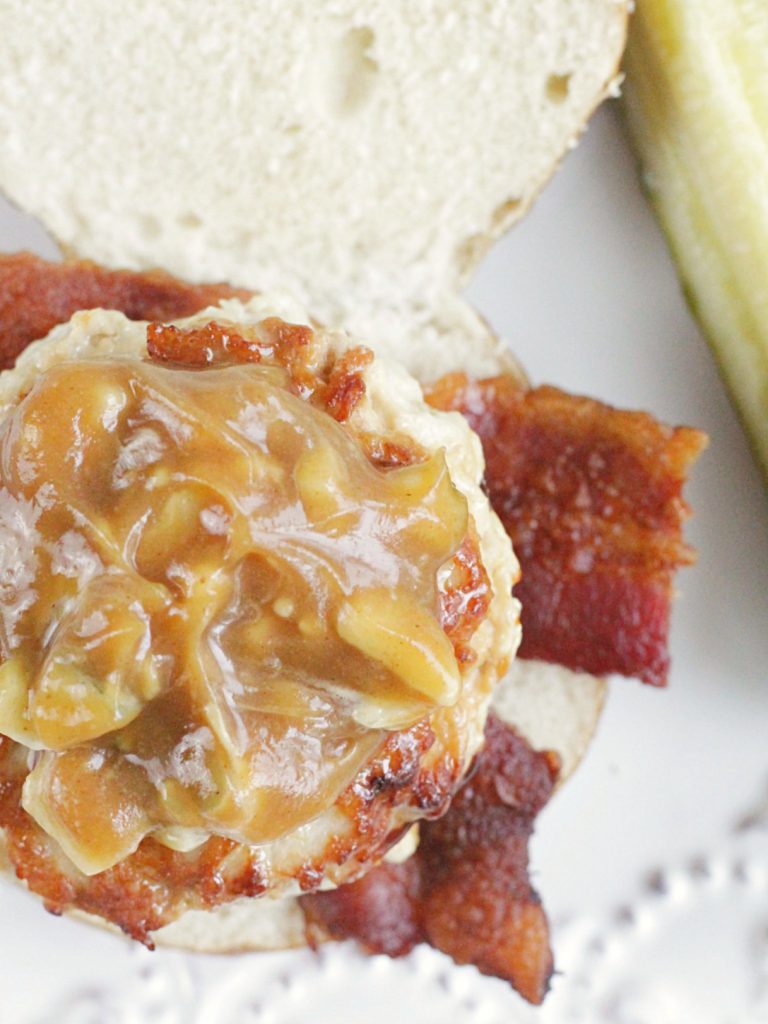 So when I heard about Hellmann's® having some fun with "strangewiches" I knew I had a good starting point from my admittedly strange sandwich from my childhood. Now I will admit not everyone thinks combining peanut butter and mayonnaise is strange. I've seen some versions of burgers with all sorts of toppings, including peanut butter, mayonnaise, bacon and pickles. But I am using lean ground turkey for my burgers and I even mixed in some mayonnaise with the meat to keep them extra juicy while cooking.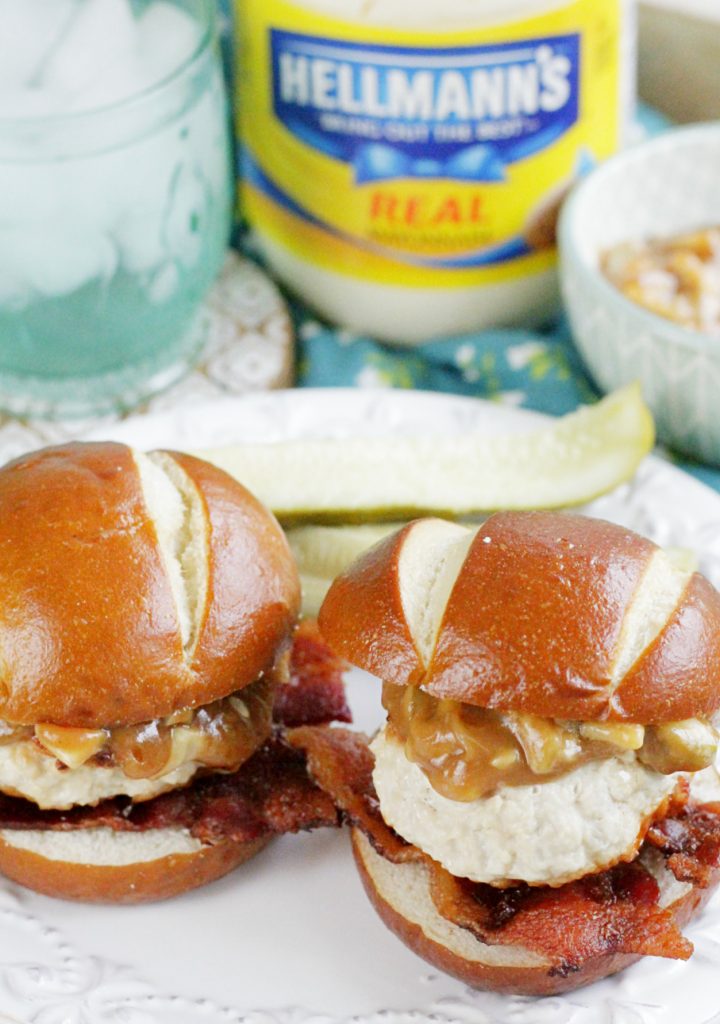 So for my recipe, peanut butter is my "secret ingredient". WATCH NOW as both Dale Earnhardt Jr. and Kelley Earnhardt create their own strange recipes – Hellmann's® Turkey Nacho Crunch Strangewich and Hellmann's® Creamy Onion Dip.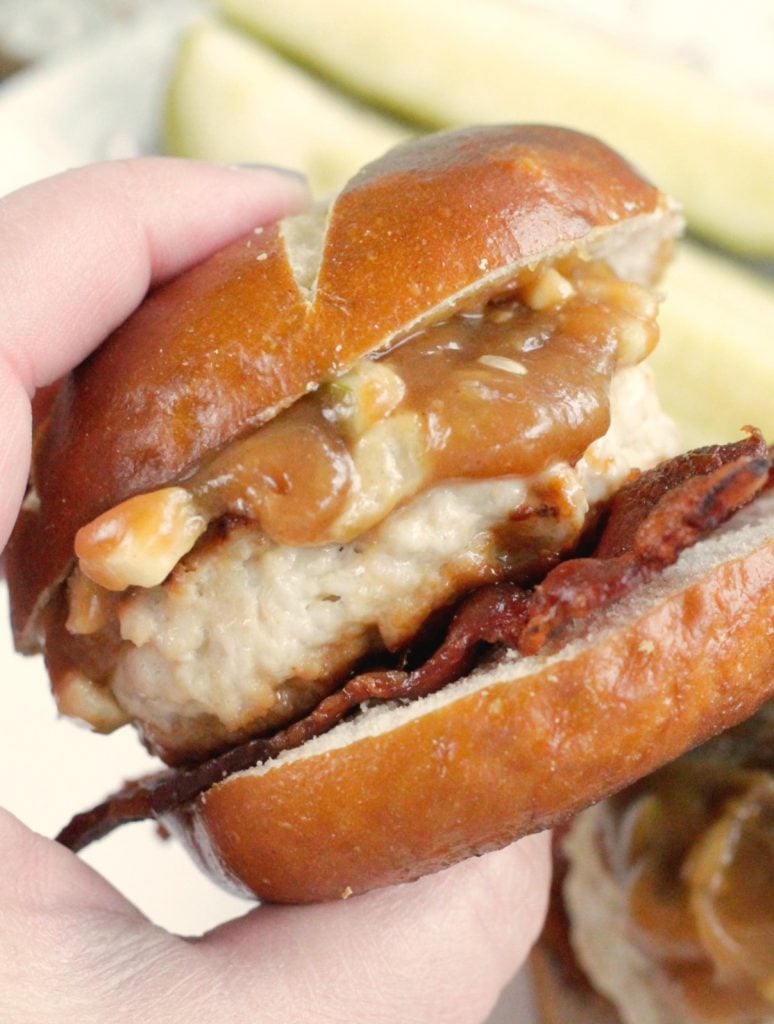 To get in on the fun yourself be sure and make a pit stop into your local WalMart for a jar of Hellmann's® mayonnaise. You can even dial **Hellmanns on your cell phone to hear a personal message from Dale Earnhardt Jr. and Kelley Earnhardt about about their tailgating secret ingredients.
Kelley's dip recipe got me thinking about one of my favorite dips that I 'strangely' always buy from my local grocery. Have you ever heard of Jarlsberg Cheese Dip? It's about as simple as it gets – shredded cheese (Jarlsberg has a slightly sweet and nutty flavor reminiscent of Swiss cheese) is mixed with mayonnaise and red onion. For my "recipe" I added a little parsley for color. You could really make this dip with any kind of cheese – shred two cups of your favorite cheese, mix in 1/2 cup Hellmann's® mayonnaise, 2 tablespoons of minced red onion, 1 tablespoon of minced fresh parsley and a pinch of salt. That's it!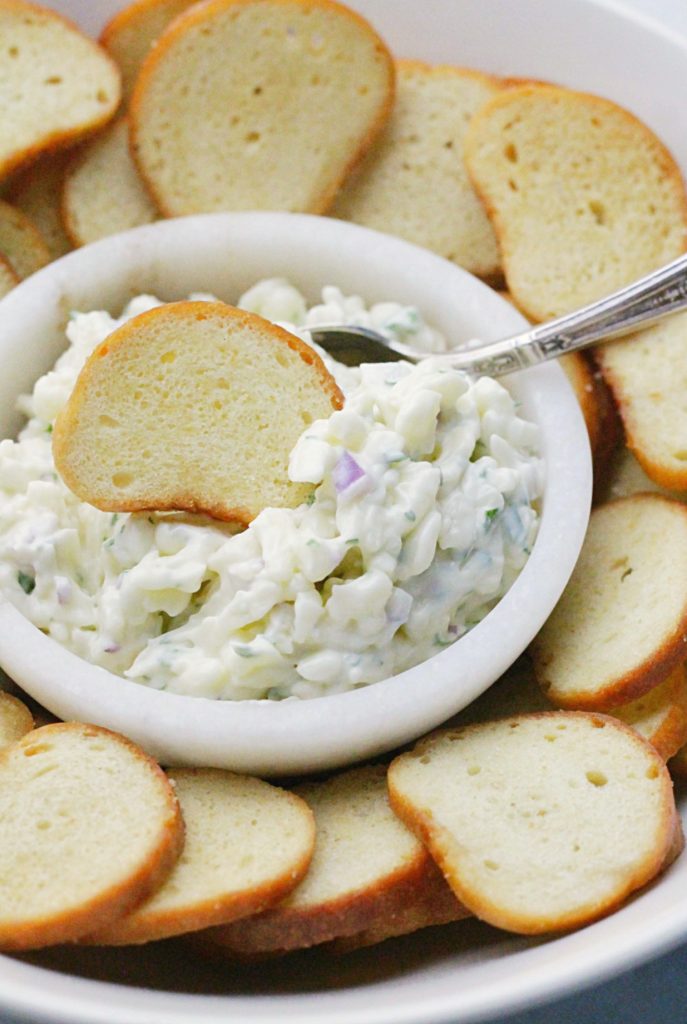 Now back to this 'Strangewich'. What do you think of my combination – a turkey burger with bacon, topped with peanut butter, mayonnaise and pickle? I'd really to hear in the comments. This is a sure fire way to have some fun in your kitchen.

Peanut Butter and Bacon Turkey Burgers
Ingredients
4

slices

bacon

cooked crisp

1

pound

99% fat free ground turkey

1/2

cup

Hellmann's® mayonnaise

divided

2

tbsp

creamy peanut butter

2

tbsp

dill pickle

chopped

1

tbsp

Worcestershire sauce

1

tsp

garlic salt

2

tbsp

vegetable oil

4

pretzel buns
Instructions
In a large bowl add the ground turkey, 1/4 cup of Hellmann's® mayonnaise, Worcestershire sauce and garlic salt. Mix well and form into four patties.

Heat a large, non stick skillet over medium heat. Add the oil and heat until shimmering. Add the burgers and cook on the first side until browned - about 5 minutes. Flip the burgers and reduce the heat to low. Cover with a lid and cook the burgers until the internal temperature reaches 165 degrees.

Meanwhile, in a smaller bowl mix together the remaining 1/4 cup Hellmann's® mayonnaise, peanut butter and chopped pickle until smooth.

When burgers are cooked through, serve them on a pretzel bun topped with one bacon slice and a generous dollop of the peanut butter and mayonnaise sauce.