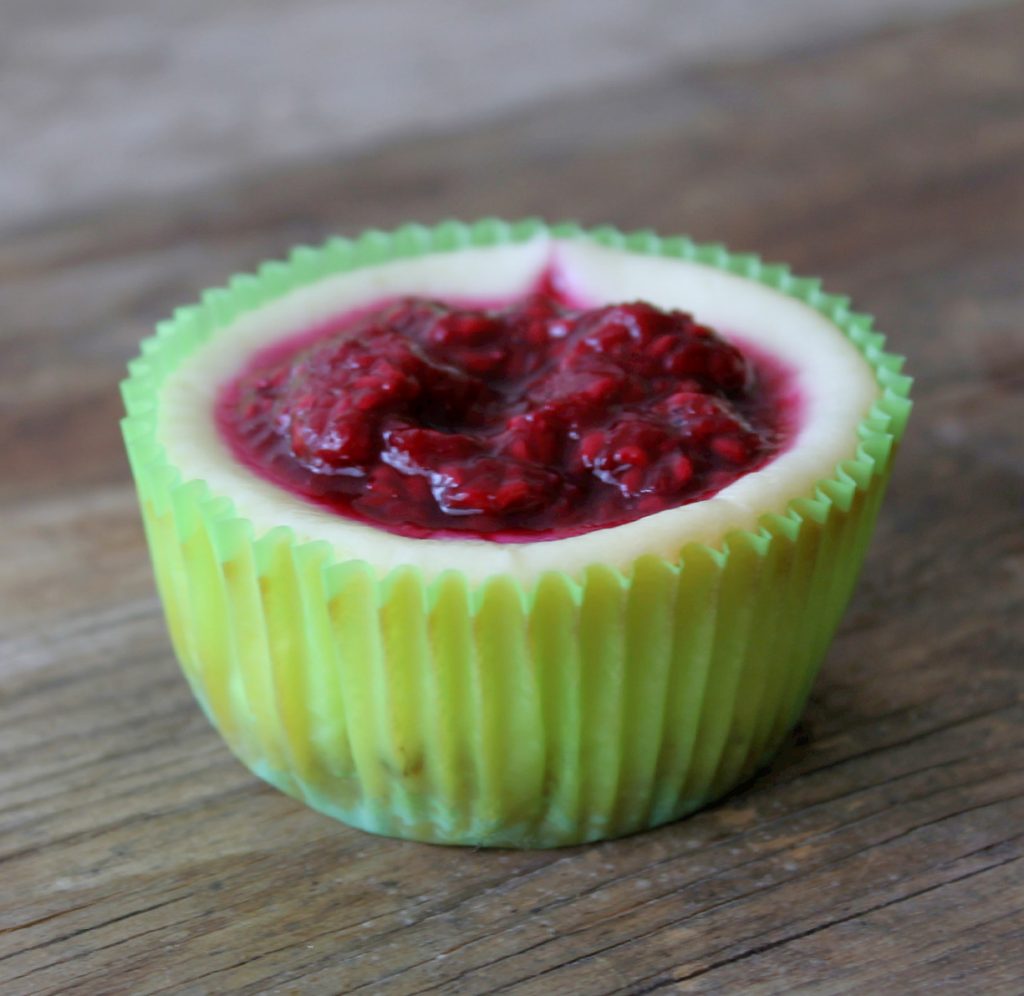 This is my last raspberry-related post for a while, promise. There is something so satisfying though when eating a dessert that is so fantastically good AND knowing you picked the raspberries yourself. I highly recommend it. Click HERE for my post about raspberry picking.
This is also my last post before we head into Labor Day Weekend. This year, I'm mostly letting others entertain me, starting with the Gentlemen of the Road Tour in Troy, Ohio tonight and tomorrow. I cannot even begin to express in words how excited I am to be going! Basically, Mumford & Sons has been touring with a bunch of other awesome bands and they are making three stopovers along the way at otherwise tiny, tiny towns. Troy is one of the stopovers. Although to be fair, Troy's superb annual Strawberry Festival draws close to 100,000 fans each summer, so as a small town they are more than equipped to handle the crowd this concert will draw.
My parents happen to live only 30 minutes from Troy, so the kids get to hang with grandma and grandpa and Tom and I get to go play. I'm sitting here pinching myself that I'll be seeing one of my most-favorite-bands-ever live tomorrow night. So in honor of that, I'm sharing their video for Hopeless Wanderer. If you've not seen it, you're in for a treat. It combines my two most favorite things… music and humor… just watch!
So back to this recipe. With cheesecake, I've long believed these mini versions are the way to go. Perfect portions with no cutting required. Plus individual cheesecakes don't have that big, ugly crack down the middle. Does anyone else share in this perpetual problem with me? When I make a full-sized cheesecake, no matter if I bake it with a water bath, or at two different temperatures, I always end up with a crack in the middle of the cheesecake as it cools. If anyone out there has a trick to prevent this, I'd love to hear about it!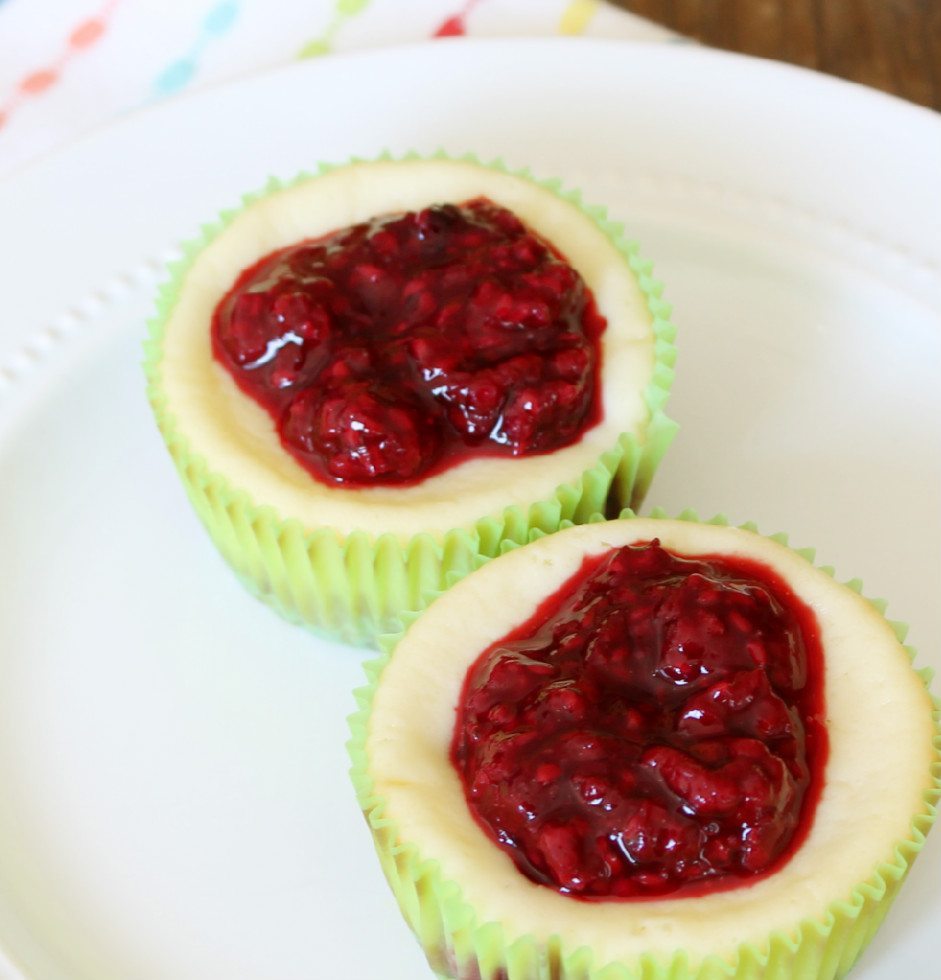 These little cakes have a Pecan Sandie buttery crust, are filled with fresh raspberries and a lusciously sweet and smooth white chocolate cheesecake filling, then topped with that fresh raspberry sauce I keep raving about. Click HERE for the raspberry sauce recipe. Have a fun-filled and safe Labor Day Weekend!
Mini White Chocolate Double Raspberry Cheesecakes
Ingredients
for the crust
15

Pecan Sandies cookies

finely crushed (if nut allergy, replace with graham crackers)

5

T.

unsalted butter

melted

1/2

t.

salt
for the filling
4

oz.

Ghirardelli White Chocolate Bar

broken into small pieces

16

oz.

cream cheese

softened

2/3

c.

white sugar

2

t.

vanilla

2

large eggs

1 3/4

c.

frozen raspberries

approximate measurement
for the sauce
3

c.

fresh red raspberries

washed

6

T.

sugar

2 1/4

t.

cornstarch

2

T.

water

1

T.

fresh lemon juice
Instructions
To make the sauce
Add the red raspberries and sugar to a large saucepan and cook over medium-high heat, stirring occasionally, until raspberries begin to release their juices.

In a small bowl, whisk together the cornstarch, water and lemon juice. Add the mixture to the cooking raspberries. Bring sauce to a boil and cook for one minute more. Remove from heat and allow to cool to room temperature before storing in an air-tight container in the refrigerator. You will not need all the sauce to top one recipe of these cheesecakes. Use the rest of the sauce for topping pancakes, french toast, etc.
for the cheesecakes
Preheat oven to 350 degrees.

Combine the crust ingredients (Pecan Sandies or graham crackers, butter and salt) in a glass bowl with a fork until very well combined.

Line two muffin tins with 18 muffin cups. Place about a tablespoon of the crust into the bottom of each muffin cup. Tamp the crust down with the back of the tablespoon. Set aside.

In a microwave-safe bowl, melt the white chocolate. Begin with 1 minute and heat at 30 second incriments (on high) afterwards until chocolate is just melted. Stir between each time in the microwave. Set melted chocolate aside.

In the bowl of your stand mixer, combine the cream cheese, sugar and vanilla and beat well until very smooth. Add eggs, one at a time, and beat until just combined. Add the melted white chocolate and beat on low until just combined.

Place 4 frozen raspberries on top of the crust in each muffin cup. Divide the cheesecake filling evenly among each cup, about 1/4 cup of filling per mini cheesecake.

Bake for 20-23 minutes, rotating pans halfway through, until cheesecakes are puffing in the centers. They should still be slightly "jiggly" when you remove them from the oven.

Allow the mini cheesecakes to cool in the pans on the counter for 30 minutes, then place them in the refrigerator to chill overnight.

To serve, top each cheesecake with about one tablespoon of the fresh raspberry sauce.