This is a sponsored post written by me on behalf of Manwich. All opinions are 100% mine.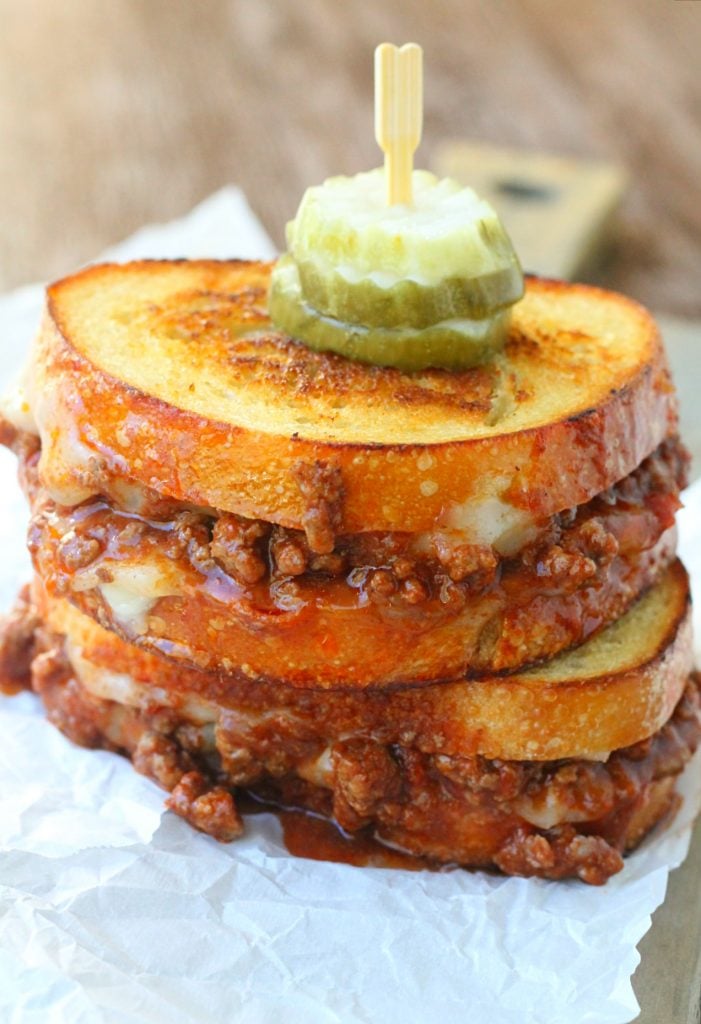 How do you take a classic grilled cheese and make it dinner-worthy for two hungry swimmers? Add ground sirloin (90% lean) smothered in sweet and tangy Manwich sauce!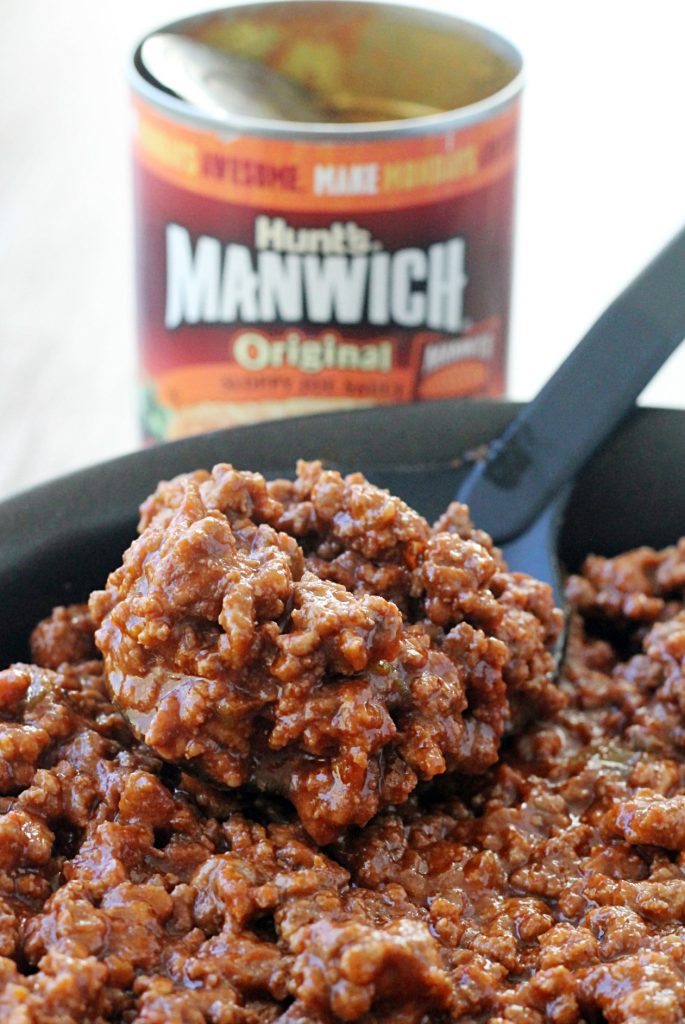 Sloppy Joes were found on my dinner table many times when I was growing up. Are you a Sloppy Joe fan? Over the years I've tried various recipes for sloppy joe sauce and it's never tasted like what I remember. That's because all my mom did was open a can. And now that my kids are at swim practice four days a week after school I've discovered why cans and boxes are sometimes the only things that save me at dinner time. Life moves fast doesn't it? But if we can sit down at dinner together we can slow it down enough to connect like we're supposed to.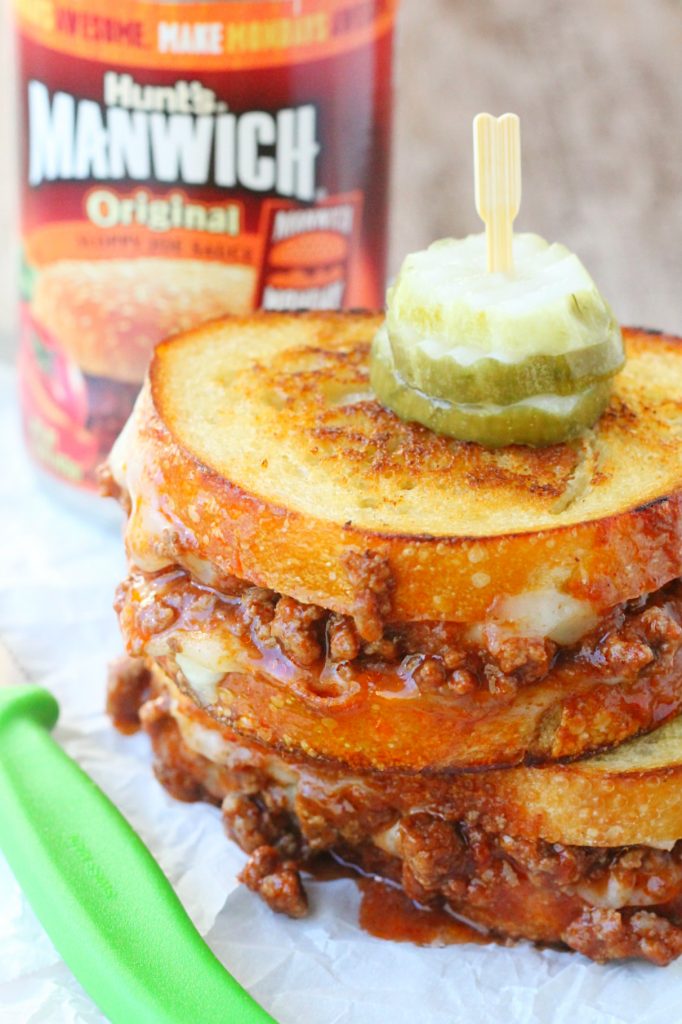 So while Manwich on a bun is OK, Manwich on a grilled cheese becomes something entirely more crave-able. I found that the sweet and tangy sauce pairs best with a good sourdough bread, smokey provolone cheese and the freshest dill pickles you can find. Oh my goodness my whole family loved these! The other great thing about Manwich is I can make it ahead and have these sandwiches ready for when the kids come home from school and want their first dinner. Seriously they eat practically a whole meal go swim for an hour and a half and then come home ready for dinner, dinner. I am slightly scared for when they are teenagers and are growing even more! My wallet may never recover…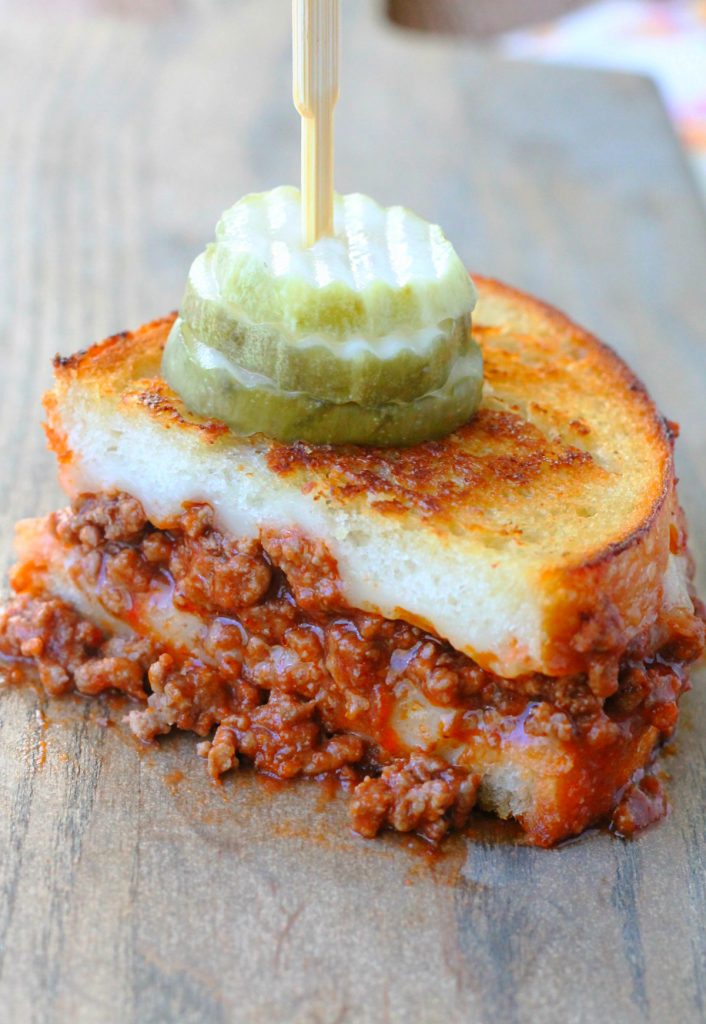 Are you in the same boat as I am? Do you have active, growing kids who seem like bottomless pits at meal times? Manwich has three varieties of their delicious sauces for you to get creative with: Manwich Original, Manwich Bold and Manwich Thick & Chunky. Visit recipes and more for more two-handed, kid-friendly recipes like my Manwich Grilled Cheese.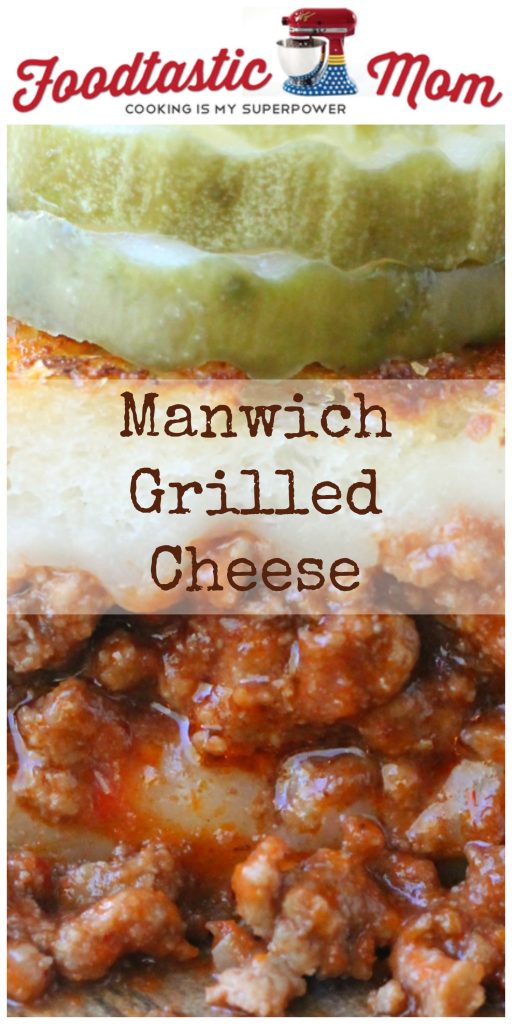 Manwich Grilled Cheese
Ingredients
1 1/2

lbs.

ground sirloin

1

can Manwich Original Sauce

Sourdough Bread

Butter

Provolone cheese

thinly sliced

Dill Pickles
Instructions
In a large, non-stick skillet brown the ground sirloin over medium-high heat. Add the Manwich sauce and simmer for about 5 minutes. Remove from heat.

Spread sourdough bread on one side with butter. On the unbuttered sides place a couple of slices of Provolone cheese and about 1/4 cup Manwich per sandwich.

Grill the sandwiches and serve with dill pickles.