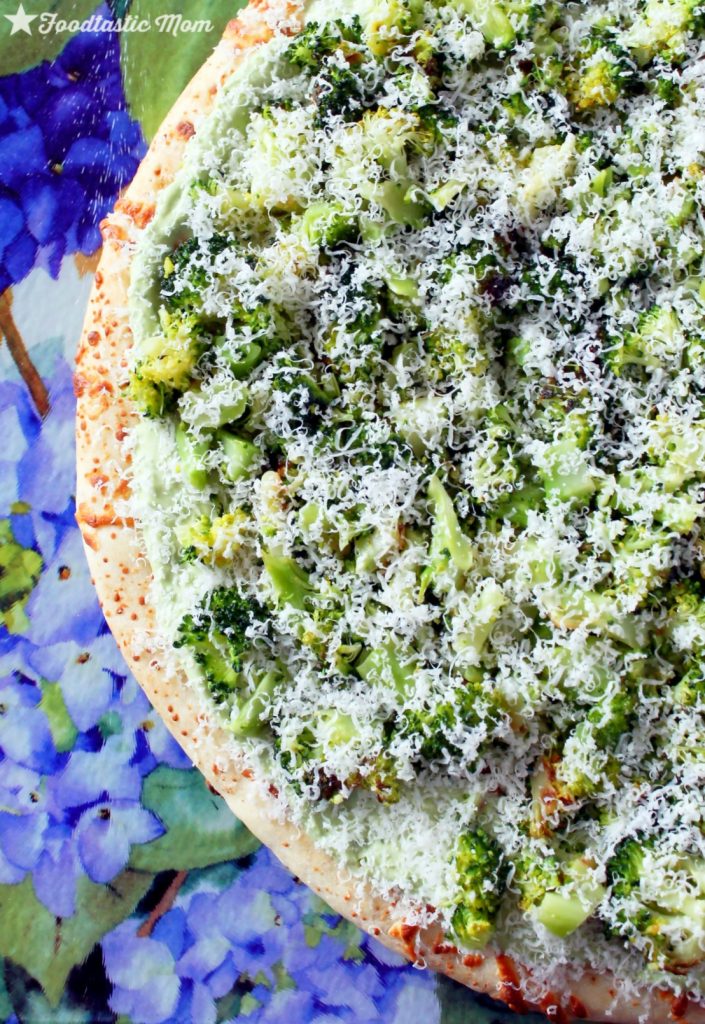 So let's talk veggie pizza. I bet you've had a lot over the years. Not that there's anything wrong with that. I've always been a fan of the crescent dough rectangle pizza topped with a ranch-flavored cream cheese spread and a rainbow assortment of chopped veggies. But when did it originate? The 80's maybe? I thought it was time for an update in my house.
The inspiration for the spread/dressing came from Oh She Glows. I made a version of her crispy smashed potatoes the other night to go along with our grilled steak for dinner and WOW! The combination of fresh parsley, avocado, garlic, a little lemon (and in my case some sour cream and buttermilk) was so fresh and tasty… and much lighter than piling on butter, sour cream and possibly cheese and bacon.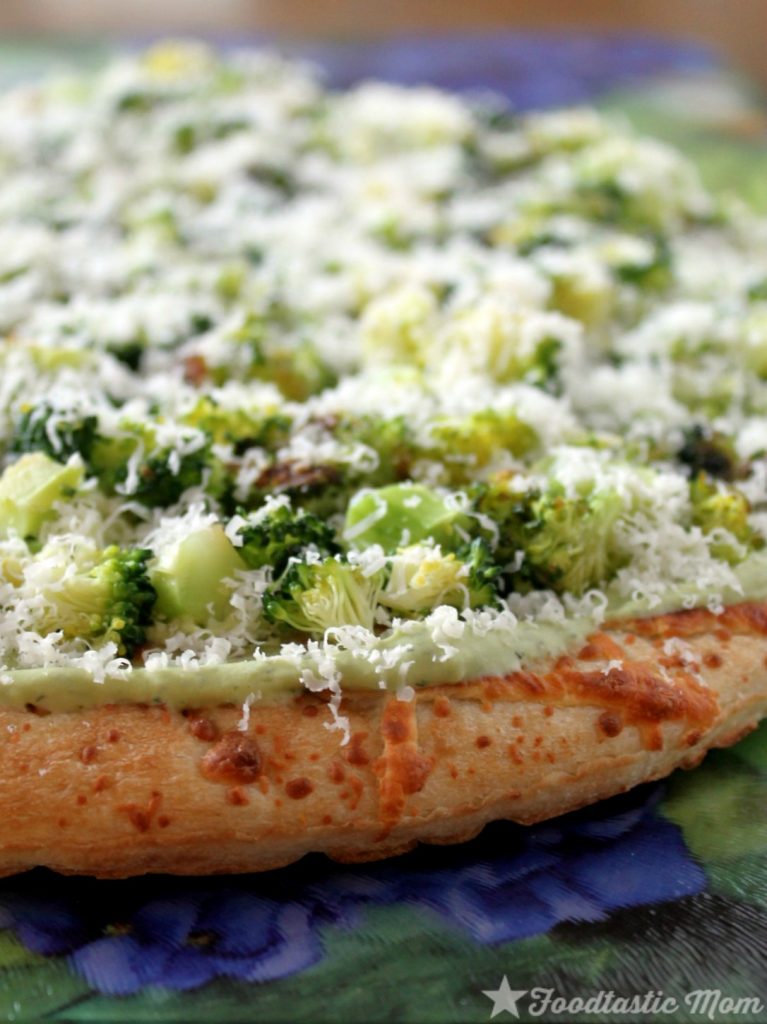 In addition to our smashed green potatoes, I made some broccoli "fries". My neighbor shared with me a long time ago that her kids' favorite way for her to prepare broccoli was cut in strips and roasted with a little oil and salt. But it's a quick stay in the oven, so the broccoli stays green and a bit crunchy, in addition to getting a nice caramel, roasted flavor.
Anyway, I combined a version of Oh She Glows potato dressing, with flash-roasted broccoli and a little Parmesan cheese to make this fresh, green take on the ubiquitous veggie pizza. Add some chopped, fresh red peppers and you'll have a quick and tasty holiday appetizer that is leaner than that vintage veggie pizza you've been used to. You're welcome.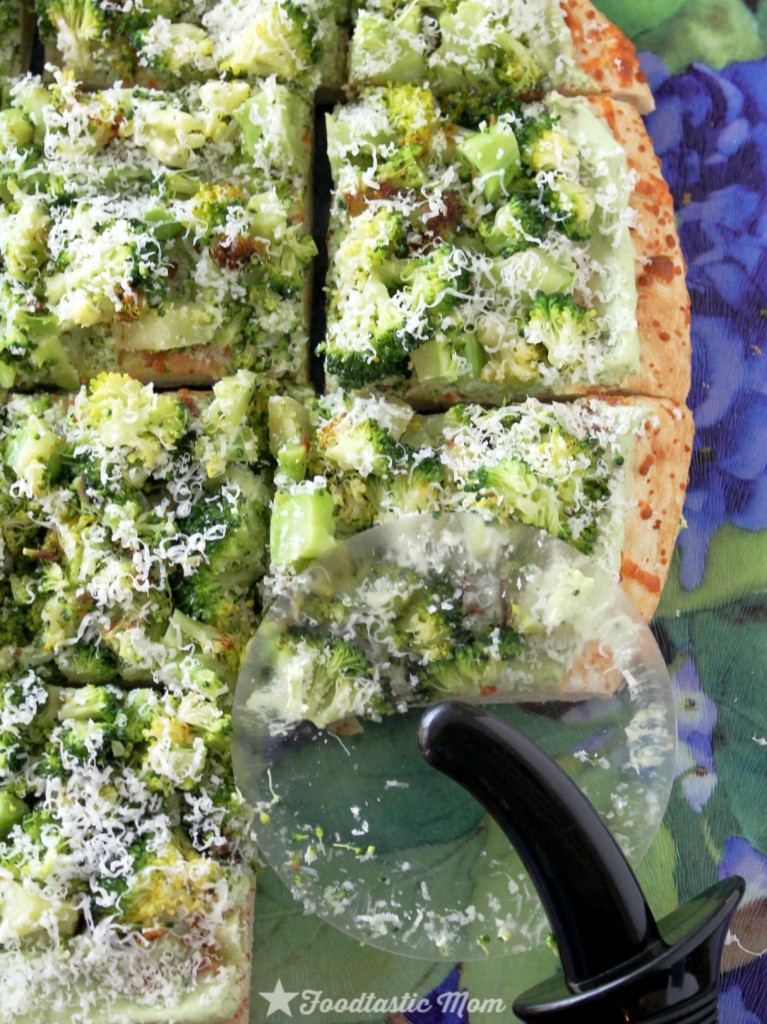 Lean Green Veggie Pizza Appetizer
Ingredients
1

thin crust Boboli-brand pizza crust

1

head broccoli

1

T.

corn or vegetable oil

pinch

of salt

1

avocado

4

oz.

cream cheese

softened

1

clove

garlic

juice of 1/2 lemon

1/3

c.

fresh parsley

2

T.

buttermilk

pinch

of salt

1/2

c.

freshly grated Parmesan cheese
Instructions
Preheat oven to 450 degrees.

Bake crust directly on oven rack for 5 minutes. Remove from oven to cool.

Meanwhile, wash and cut broccoli into about 3-inch long spears, using florets and tender stems only. Toss the broccoli with the oil and pinch of salt. Arrange the broccoli in an even layer on a sheet pan and roast at 450 degrees for 10 minutes. Remove from oven to cool.

Add the peeled and seeded avocado, cream cheese, garlic, lemon juice, parsley, buttermilk and salt to the bowl of a food processor and process until completely smooth.

Spread the avocado dressing evenly on top of the pizza crust. Top the dressing with half the Parmesan cheese.

Chop the broccoli and spread evenly atop the pizza. Top with remaining Parmesan cheese.

Chill and cut pizza into squares to serve.