This Instant Pot Beef Stew is my first recipe ever made in the Instant Pot. Thanks to Workman Publishing for sponsoring this cookbook review. All opinions are mine alone.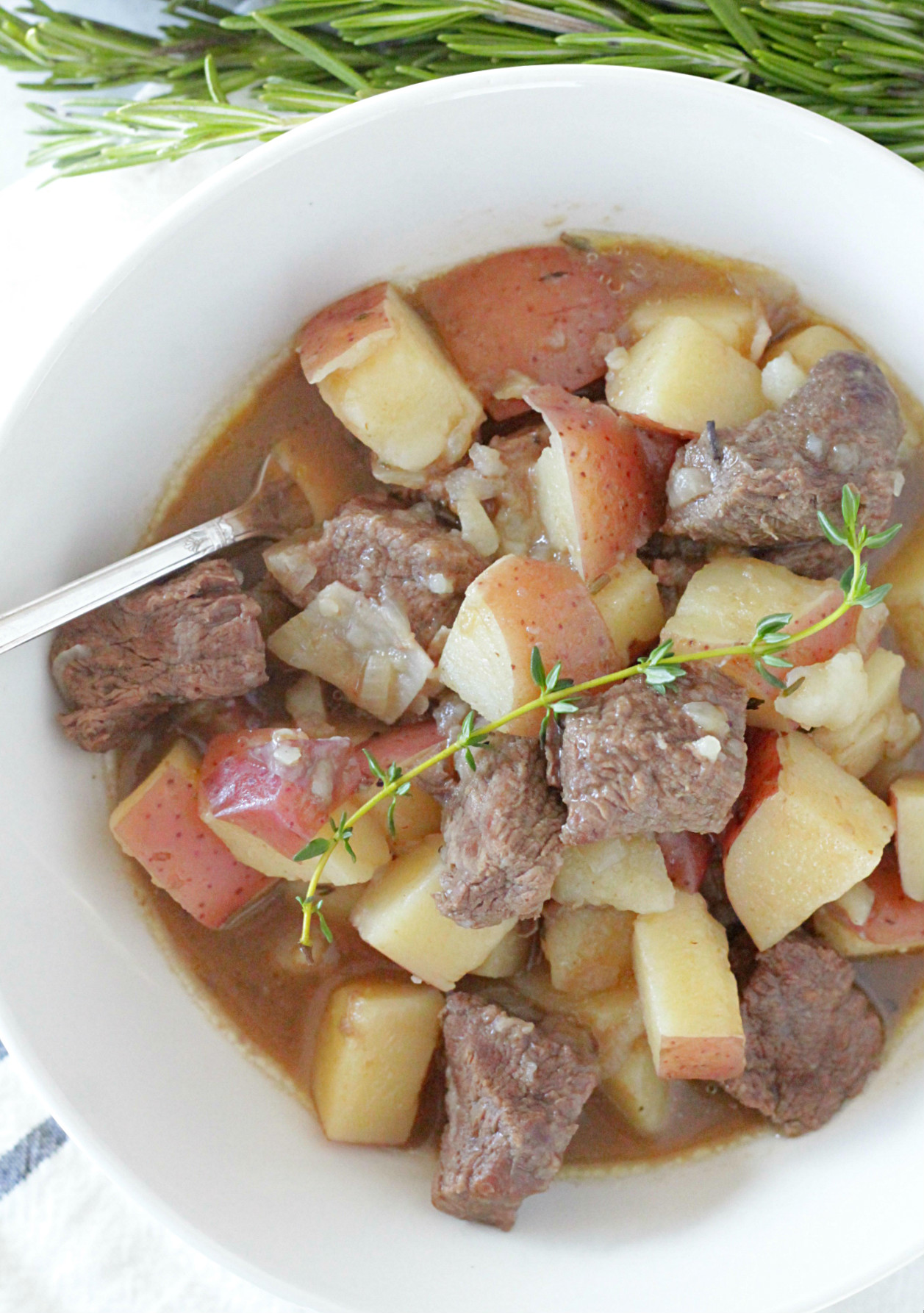 Are you an Instant Potter? Whether you own one and are already a fan or still on the fence about purchasing one, I'm here to tell you about the one cookbook you must have to walk you through the many functions an Instant Pot has.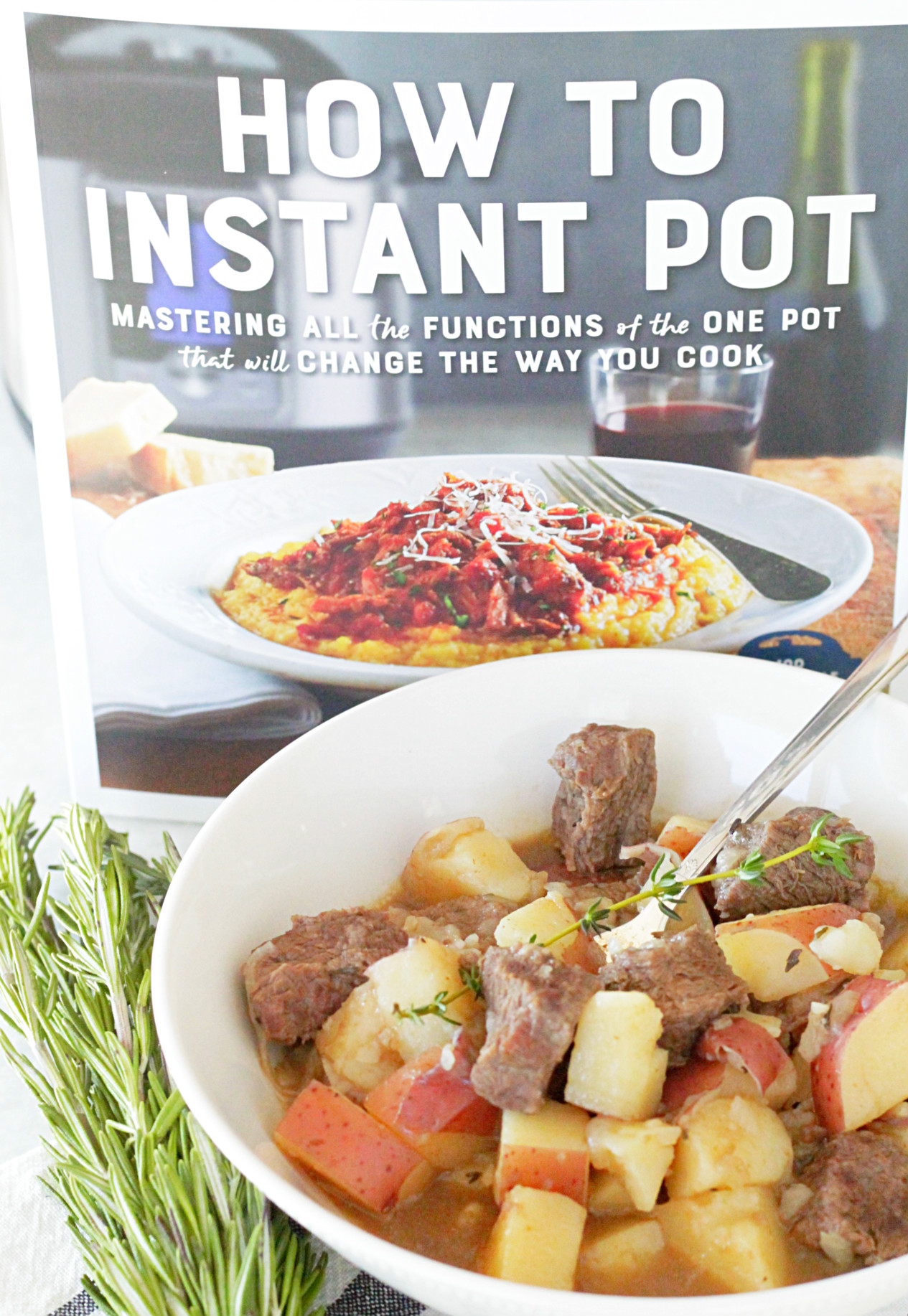 How To Instant Pot by Daniel Shumski will have you mastering your Instant Pot in no time with over 100 amazing recipes – whether you decide to pressure cook, slow cook, steam or even make homemade yogurt.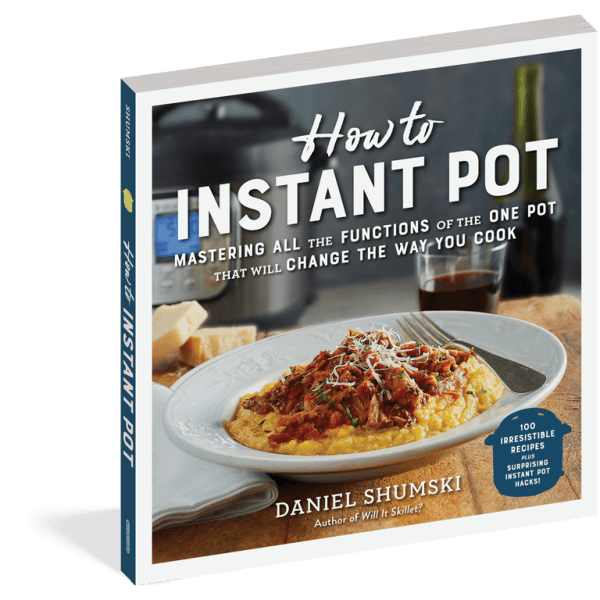 I decided on Daniel's recipe for Meat and Potatoes Beef Stew for my first ever recipe. My daughter's exact words on taking her first bite of the stew were, "this is so amazingly delicious." She is a meat and potatoes girl anyway but the fact that I produced such a flavorful, tender and comforting stew with such little effort and even less time was amazing to me. Why had I waited so long? I'll admit the Instant Pot craze seemed like just another fad at first to me. Gadgets come and go. This one is truly useful though and getting dinner on my table faster and with less effort makes the Instant Pot worth the purchase. Now I'm excited to try the other functions beyond the pressure cooker!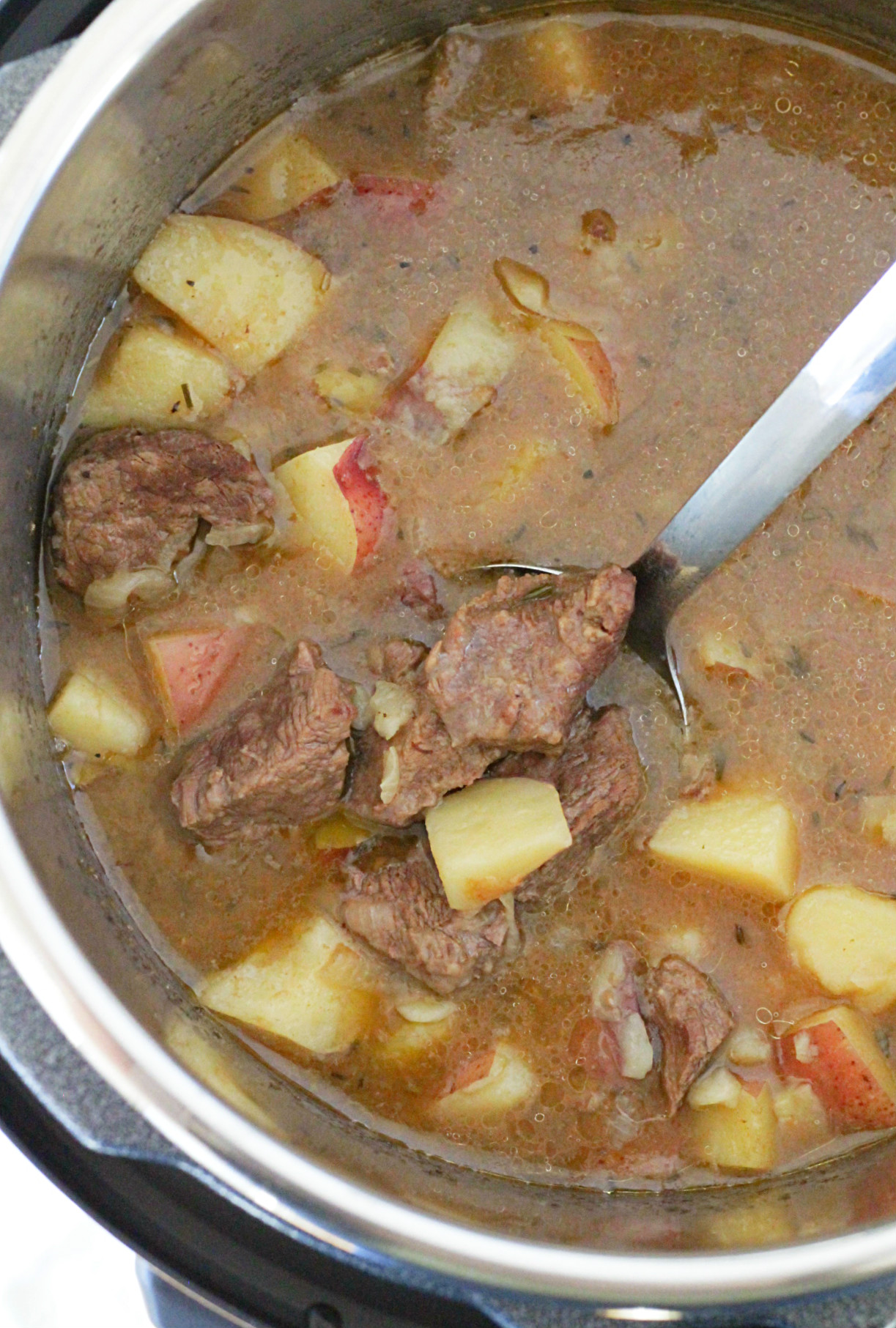 This meat and potatoes beef stew is just that. Lean beef cut into cubes, dredged in flour and fresh herbs, chopped red potatoes, onion, beef stock and seasoning. The key is starting with high quality ingredients. I was able to find a beef bone broth at my local grocery. After a bit of chopping and just a little stirring the Instant Pot really does all the work.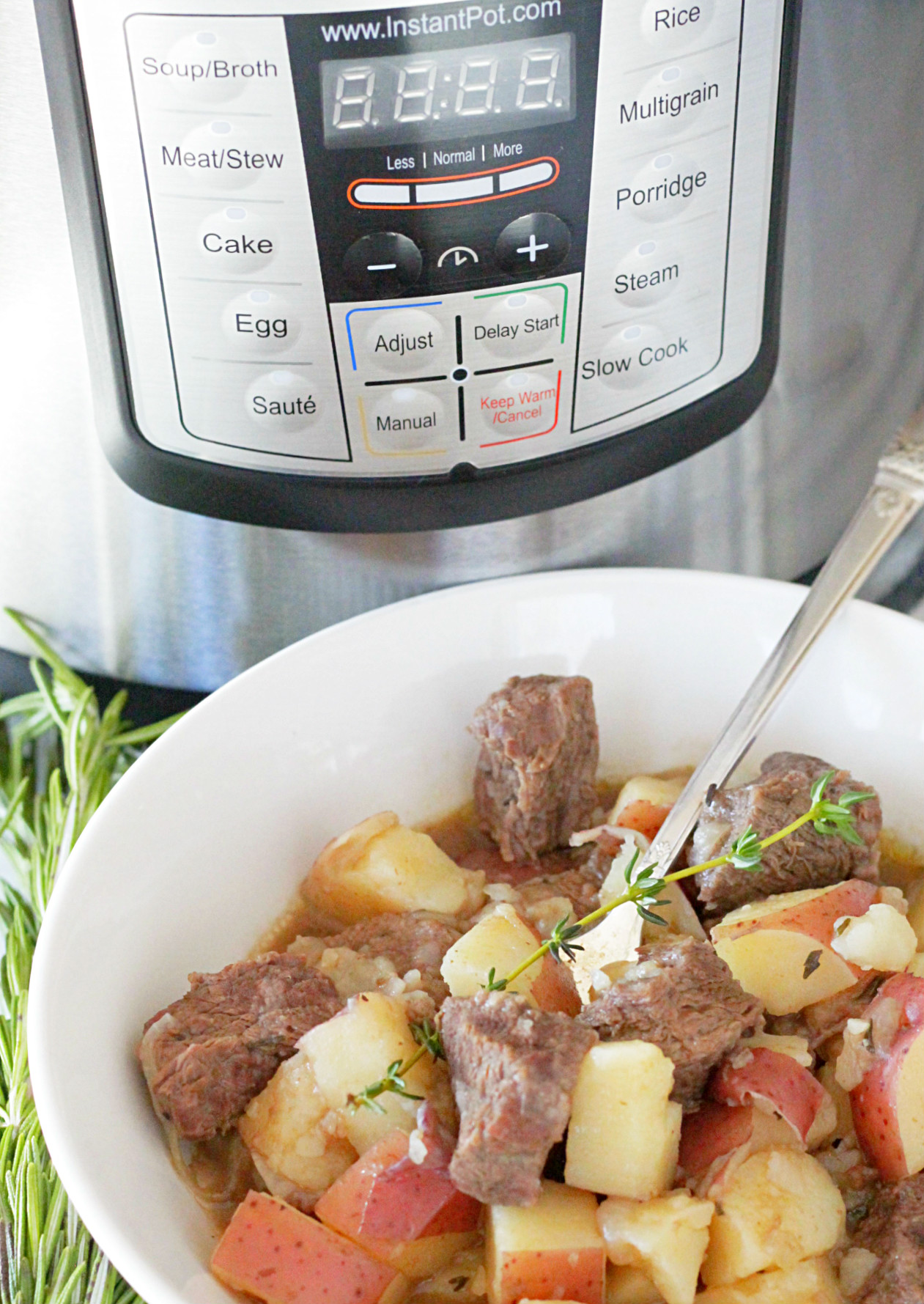 Having never used an Instant Pot I almost wondered if it was working at all after I sealed it and turned on the pressure setting. But after the recommended cook time of just 20 minutes (plus the pressure release time of 30 minutes) I took the lid off and there was my stew. Unbelievable tender and ready to eat!

About the Author:
Daniel Shumski is a writer and editor who has hunted ramen in Tokyo for the Washington Post and tracked down ice cream in Buenos Aires for the Los Angeles Times. Between stints at the Chicago Sun-Times and the Chicago Tribune, he worked for a Midwestern heirloom apple orchard. His first book, Will It Waffle?: 53 Irresistible and Unexpected Recipes to Make in a Waffle Iron, won praise from the New York Times, People magazine, and Food52. He lives in Montreal, where his French is still a work in progress.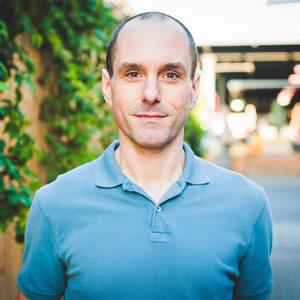 Learn More About How To Instant Pot:
Visit the Official Site
Interact with the book: Twitter | Instagram | Facebook
Follow the publisher: Twitter | Instagram | Facebook
Meat and Potatoes Beef Stew
Ingredients
3

tbsp

all-purpose flour

1/2

tsp

salt

plus extra as needed

1/2

tsp

freshly ground black pepper

plus extra as needed

2

lbs

boneless beef for stewing (such as chuck)

cut into 2-inch cubes

3

tbs

extra virgin olive oil

1

small

white or yellow onion

chopped

1/2

tsp

fresh rosemary

finely chopped

1/2

tsp

fresh thyme

chopped

1/4

tsp

dried oregano

pinch

cayenne pepper

1

tbsp

balsamic vinegar

2

cups

beef broth

1

lb

unpeeled red potatoes

cut into 1-inch cubes

1/2

tsp

Worcestershire sauce
Instructions
Place the flour, salt and pepper in a large bowl and stir to combine. Add the beef and toss with the flour mixture until the beef is evenly coated. Set aside.

Press Saute and select the middle temperature. Place 1 tablespoon of the oil in the inner pot, wait about 2 minutes for the oil to heat, then add the onion, rosemary, thyme, oregano, cayenne pepper and balsamic vinegar. Cook with the lid off, stirring occasionally, until the onion softens slightly. Remove the onion to a bowl, set it aside.

Place the remaining oil in the inner pot, wait about 1 minute for it to warm and then add half of the beef. Cook with the lid off, turning the beef occasionally, until it is browned on most sides, about 5 minutes. Transfer the browned beef to a plate and set aside. Repeat with the remaining beef.

Place the beef broth in the inner pot and use a silicone spatula or wooden spoon to scrape the bottom of the inner pot until most of the brown bits are released, about 1 minute. Add the reserved onion, browned beef, potatoes and Worcestershire sauce and stir to combine.

Close and lock the lid. Set the valve to Sealing. Press Cancel, then select High Pressure and set the time to 20 minutes.

When the cooking cycle ends, press Cancel. Release pressure naturally, about 30 minutes.

Remove the lid and taste the stew for seasoning, adding salt and pepper as needed. Serve hot.

Meat and Potatoes Beef Stew will keep in an airtight container in the refrigerator for up to 4 days.
Notes
Excerpted from How to Instant Pot by Daniel Shumski (Workman Publishing). Copyright © 2017. Photographs by Ken Carlson.