This shop has been compensated by Collective Bias, Inc. and its advertiser. All opinions are mine alone. #HorizonLunch #CollectiveBias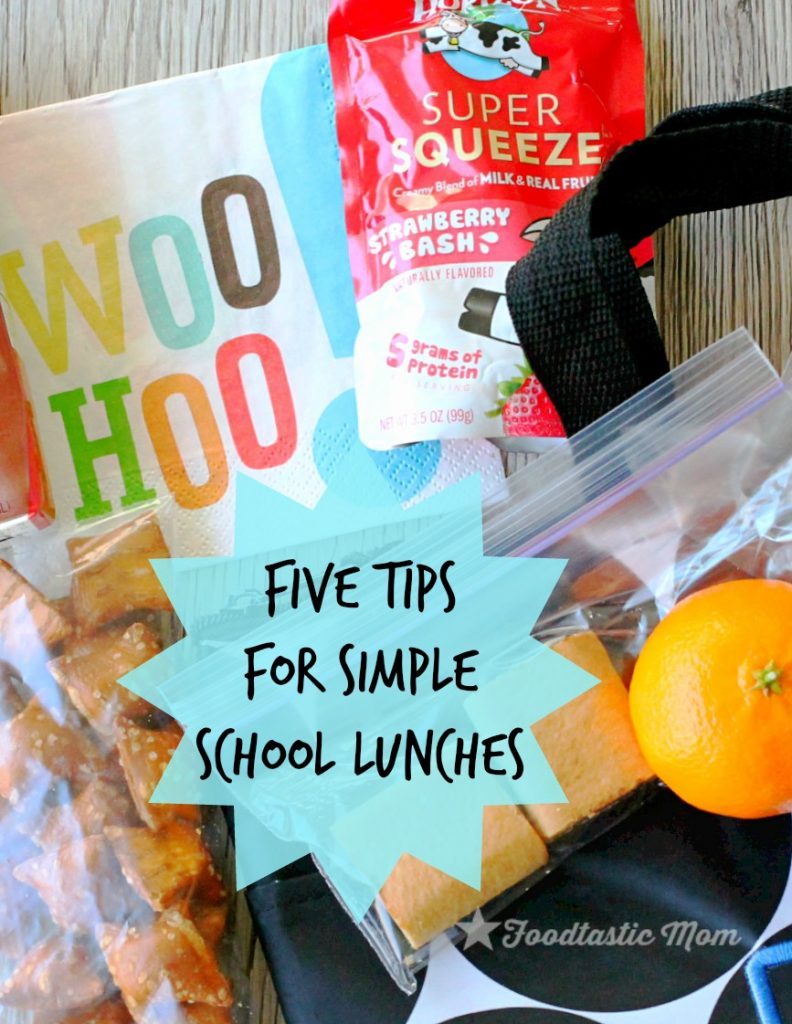 Good grief packing lunch feels like a grind sometimes, doesn't it? I'm happy for a few days' break but after Thanksgiving I'll be back at it. I know you face the same dilemma of what to pack day in and day out so I've got five tips for simple school lunches to help.
My main focus in keeping my kids well fed this school year has been on breakfasts, after school snacks (before long swim practices) and dinner. Lunch has kind of fallen by the wayside for me and I've been relying on the school to feed them. That's really unusual for me. I used to look forward to the creative process of making lunch for my kiddos, but day in and day out of going on five years now with less time at home in the evenings than we had when they were younger and the thrill is gone. Can you relate?
I really like Horizon milk boxes and fruit pouches because they are helping me in a big way. My kids LOVE getting these in their lunches! And when they are happy that means they are more willing to help, so I've decided to get them more involved (finally) in the process of actually packing their lunches. And this is how…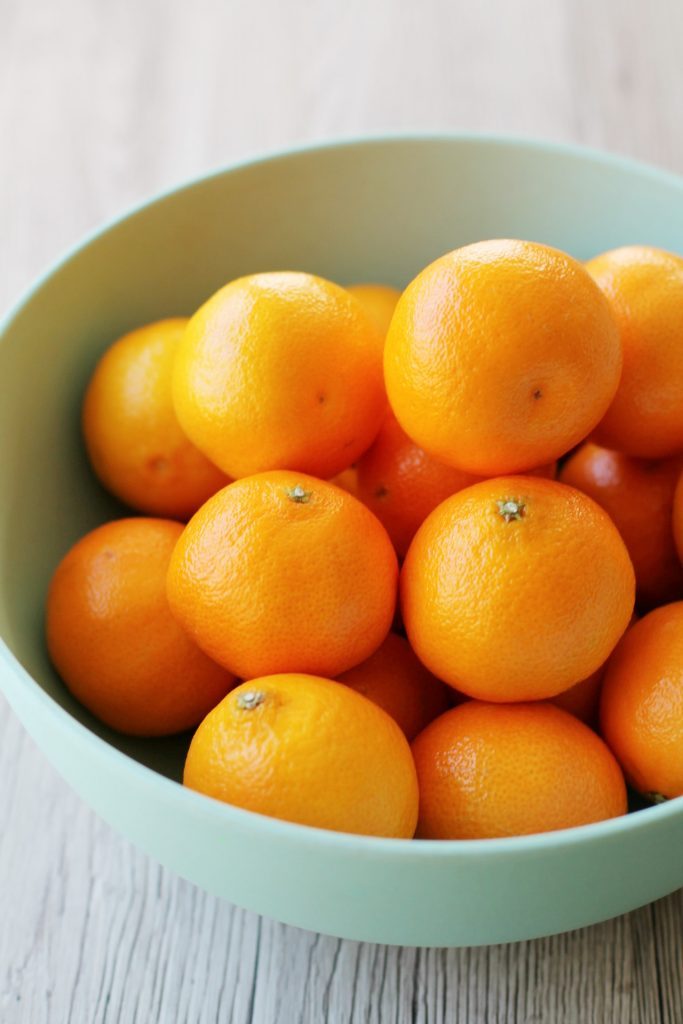 Choose a favorite fresh fruit and have it readily available in a bowl on the counter or cut up in the fridge.
Clementines are easy to find at this time of year and they stay fresh for a while. My daughter also likes grapefruit slices and my son likes red grapes.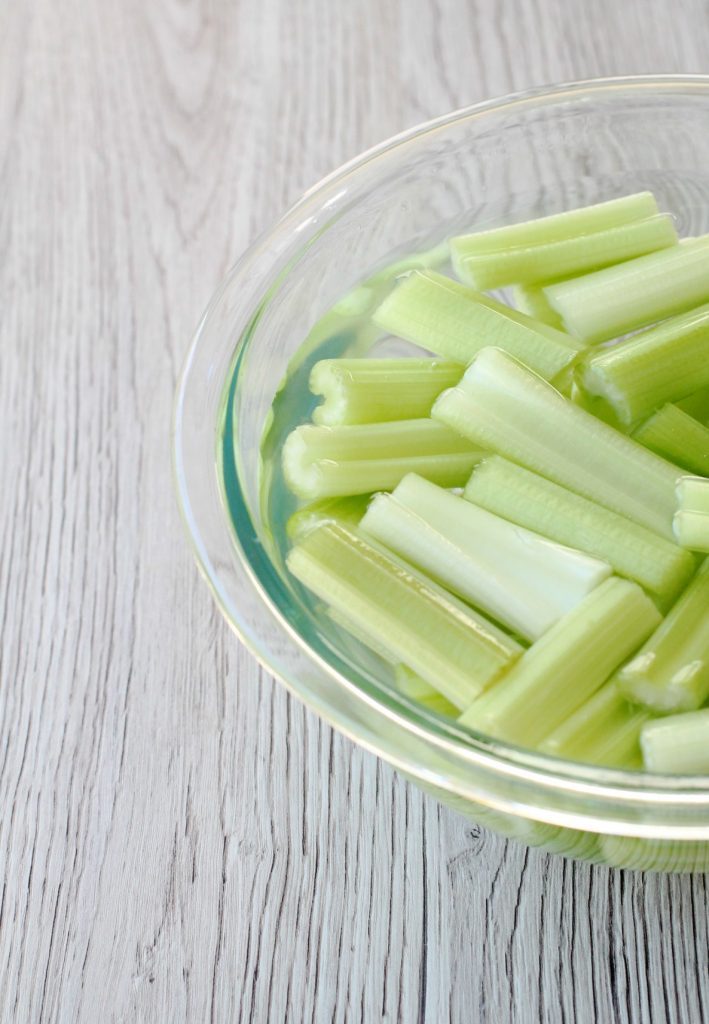 Have veggies cut, washed and ready to eat in the fridge.
And if they like celery (like my daughter) keep it soaking in water. This makes the celery stay crisp and taste sweeter.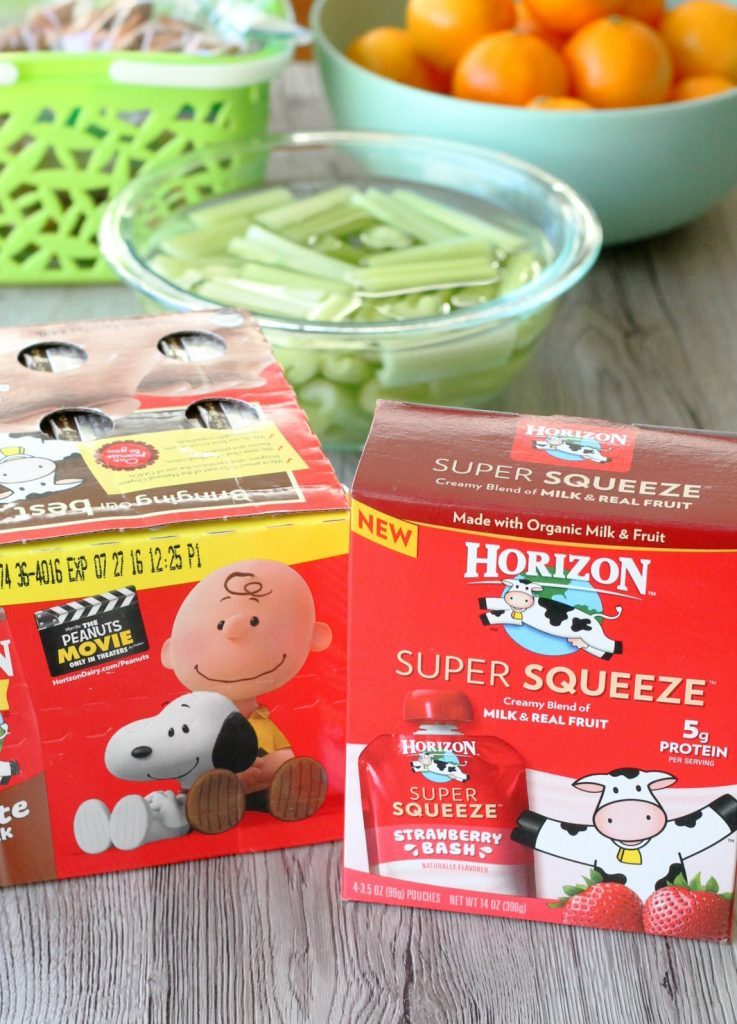 Keep Horizon milk boxes and fruit pouches in your refrigerator.
Both are excellent sources of calcium and protein (8 grams of protein per milk box and 5 grams of protein per fruit pouch). And "Good Grief!" don't miss The Peanuts Movie (in theaters now)… our kids went after their first swim meet of the season and really enjoyed it.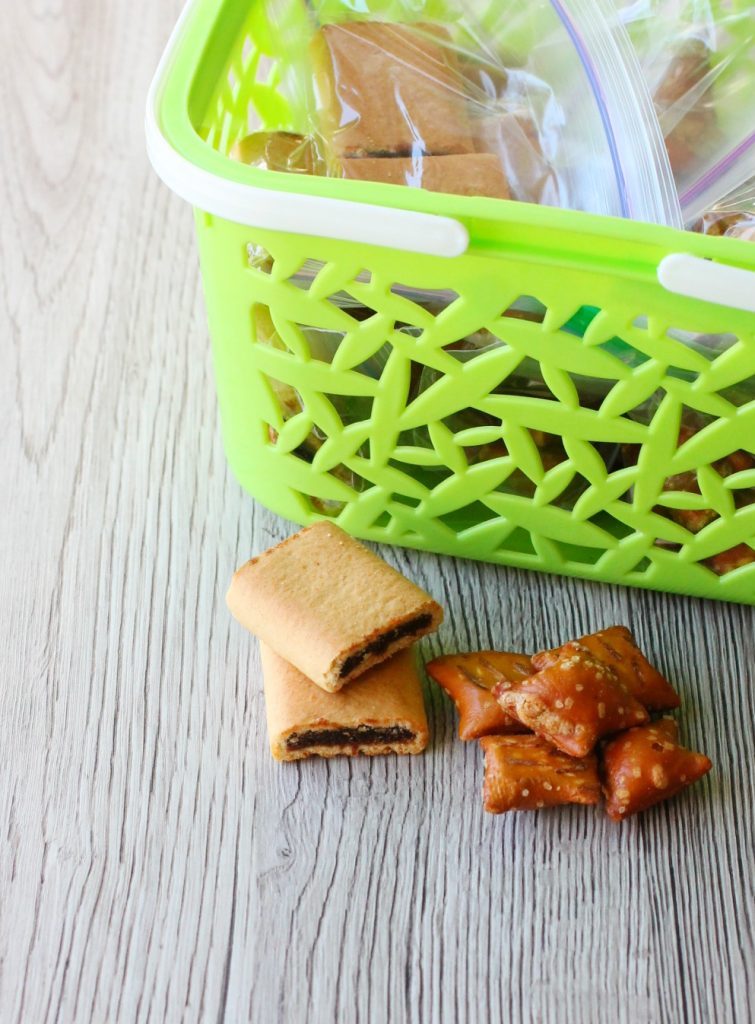 Buy your kids' favorite snacks in bulk and then have THEM portion them into baggies that are easy to throw in their lunch bags at the last minute.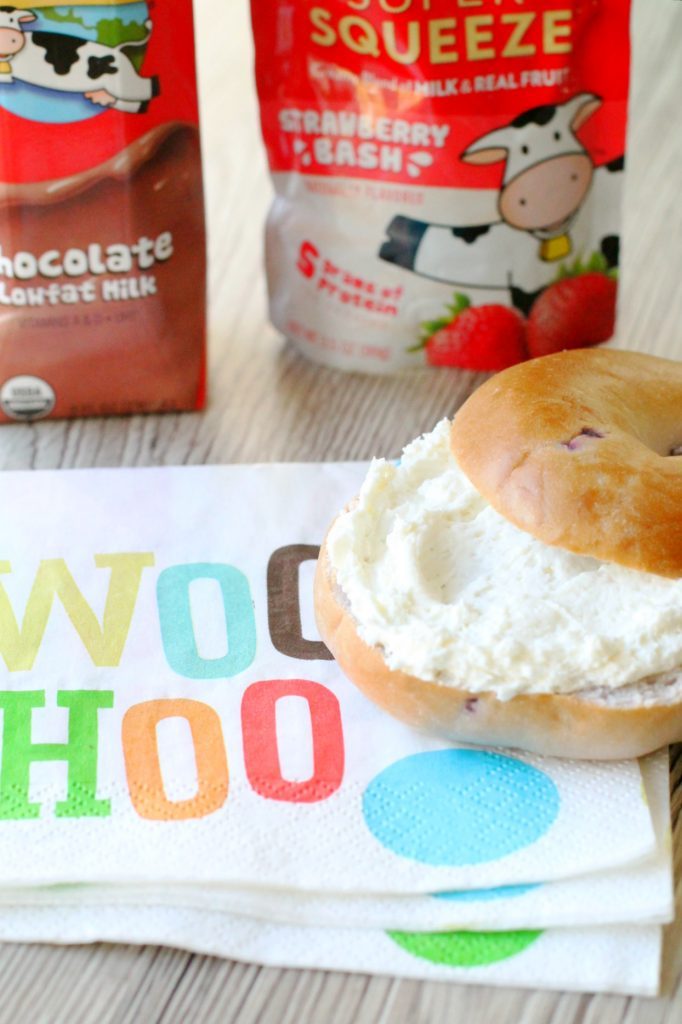 Think outside the box and ask them what they like to eat instead of a traditional sandwich.
Both my kids like bagels with cream cheese, egg salad with crackers and bean burritos.
I found everything at my local Walmart. The kids and I hadn't tried the fruit pouches before. I think they are best described as tasting like yogurt without the tang. Great for picky eaters I think! They are found in the canned fruit aisle. And the milk boxes were tucked into the cereal aisle. I bought a box of 12 for less than $12. Considering my kids spend over $3 each on a school lunch, this packed lunch was a bargain.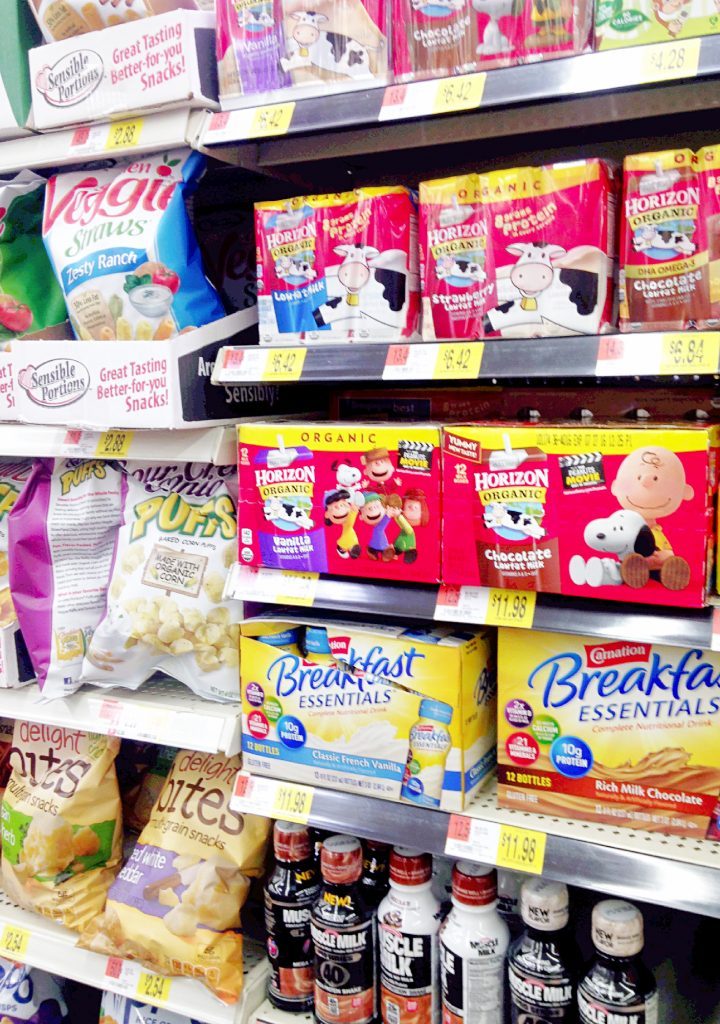 So there you have it, five tips to create a simple school lunch filled with a variety of fresh and convenience foods that your kids help create with enough protein to keep them full and energized throughout the day. Sounds good right?