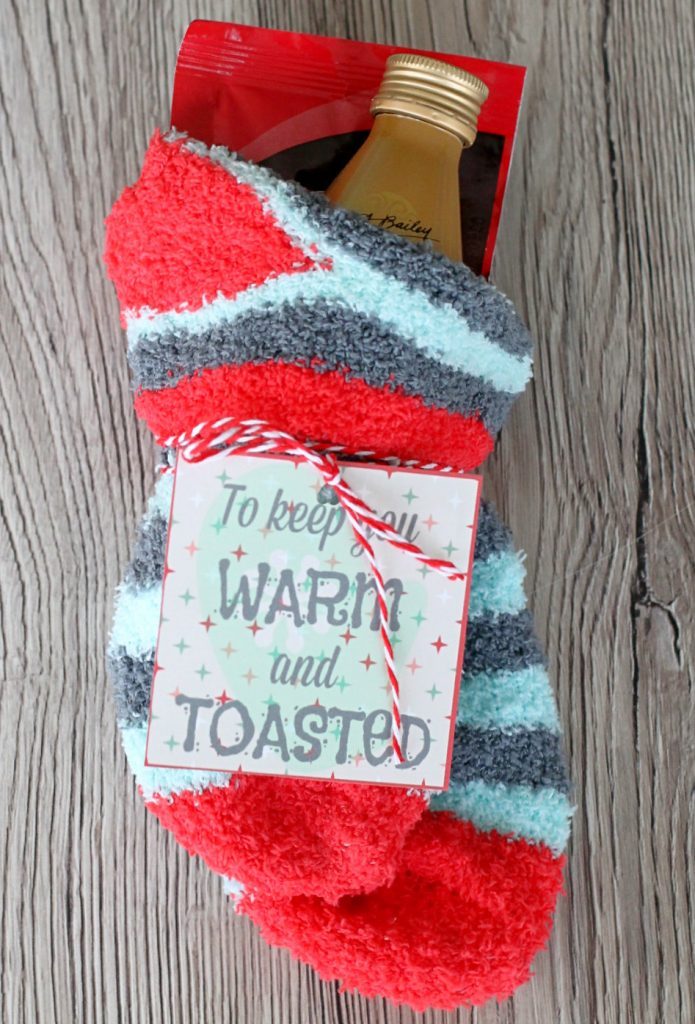 Occasionally I step away from the food and share a crafty post. I don't necessarily like the messy kind of craftiness much to the disappointment of my kids and daughter especially. I am happy to leave that to their teachers. But gifts and printables and DIY's allow me to flex my creativity and I am always happy about that.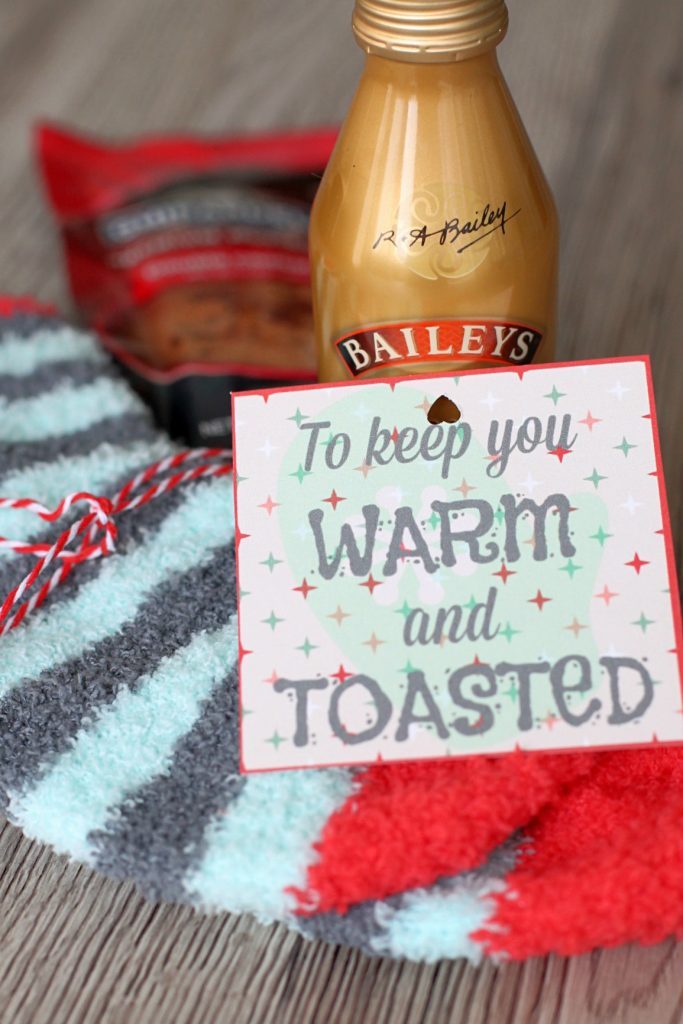 I have a holiday lunch with a fun group of ladies tomorrow and we are all bringing small gifts to share. I had originally decided on hand soaps with THIS free printable (and I am still going to use this as part of my teacher gifts this year) but then I thought why not use this opportunity for a blog post? Plus I only had to drive a short distance to Target for my supplies. Our closest Bath and Body Works is a further trip that I didn't want to make this week.
The printable is just a simple play on words… toasty becomes "toasted" and hopefully will get a laugh.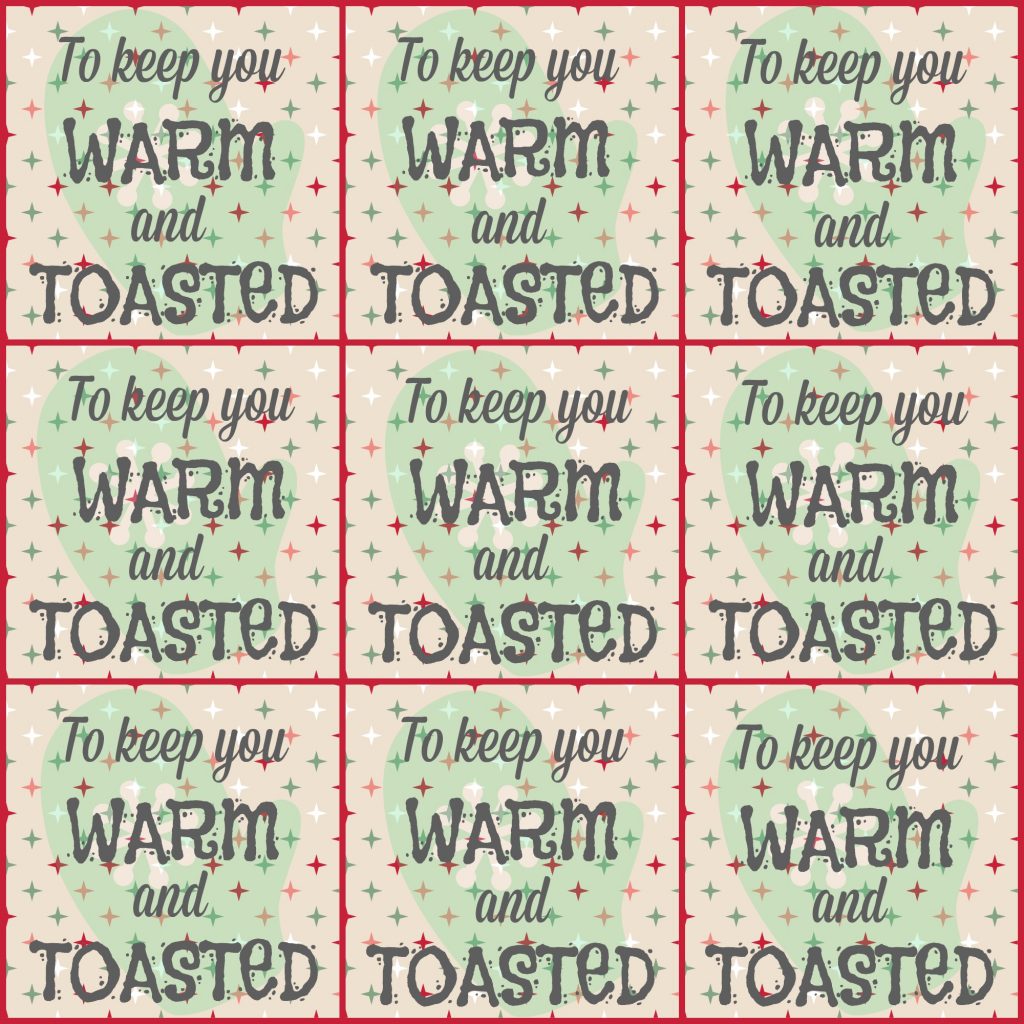 I found the socks in the $1 section at Target. The hot chocolate envelopes were less than $1 each and a pack of 4 Bailey's Minis is just $10. So per gift the cost was a little under $5! Perfect for a gift exchange or to have a few on-hand for last minute or unexpected gifting.
Obviously know your audience with these. A lot of people will find spiked hot chocolate amusing. Some may not and that's OK too. In that case I refer you back to THIS talented blogger's soap printable. Happy gifting!