I am partnering with Sweet'N Low® Zero Calorie Sweetener and Social Stars each month (June through December) of this year to bring you a low-calorie, tasty beverage recipe. As always, all opinions are my own. #donthestitaste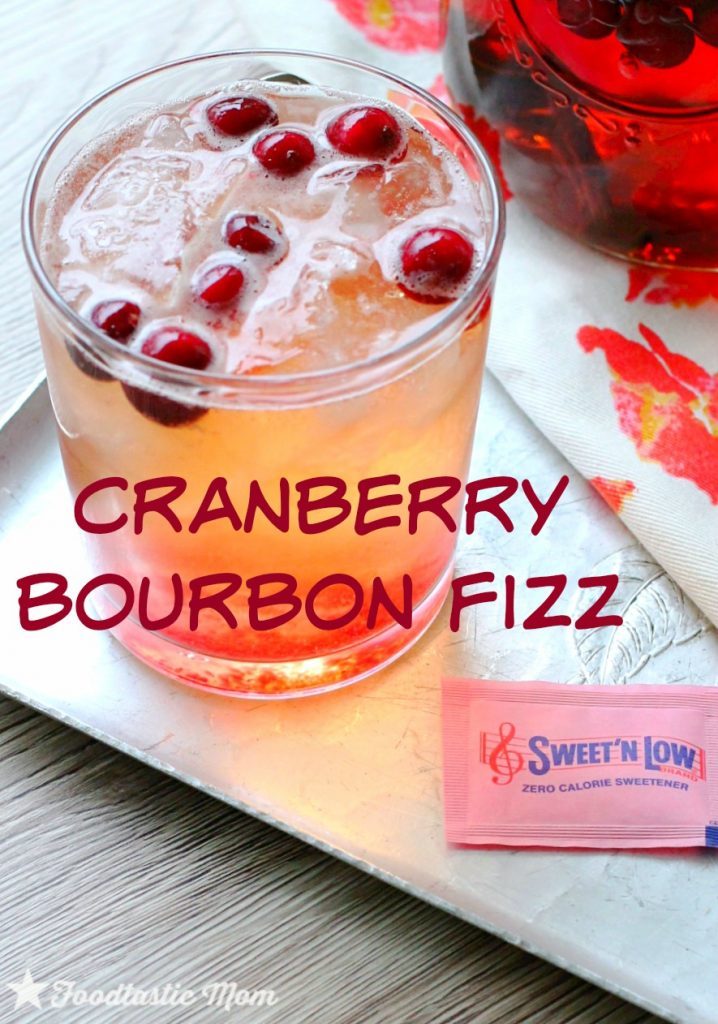 I have a festive signature cocktail to share with you today for your Thanksgiving celebrations next week. Living just north of the Kentucky border has given me a real appreciation for bourbon. If it's a really high quality brand I have learned to appreciate sipping it straight but most often I prefer to enjoy my bourbon as part of a mixed drink. So I decided to take a mid-priced bottle (750mL) and infuse it with fresh cranberries, cloves and a vanilla bean. Mixed with a little fresh cranberry puree and a splash of club soda, this cocktail is sweet, warm and inviting with just a little bit of a tart and spicy finish. Kind of like the ideal Thanksgiving gathering.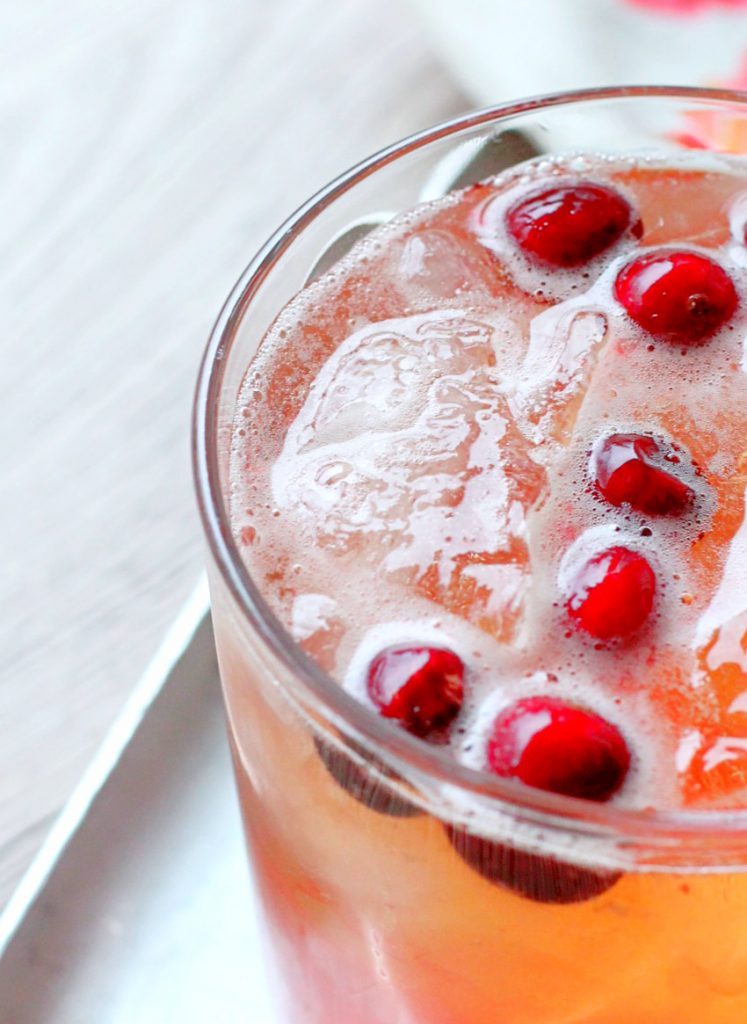 Don't you think showing up with a Mason jar of this homemade cranberry and spice infused bourbon will make you the most welcome guest ever? And even better, this signature cocktail doesn't add any extra sugared calories to an already over-the-top day filled with delicious turkey, sides, desserts and more sides.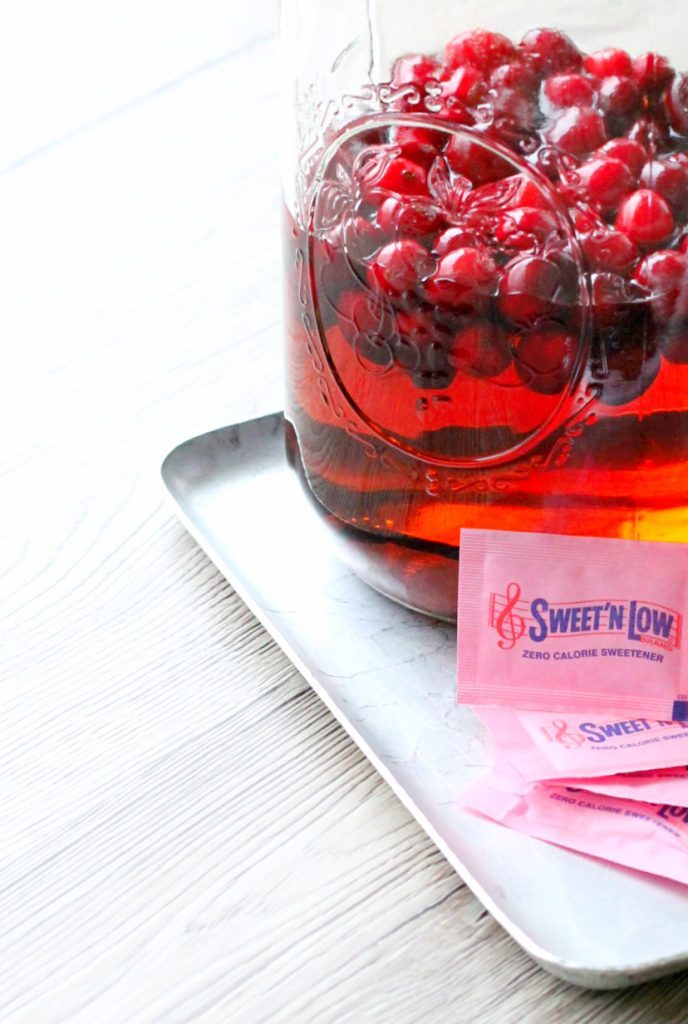 So instead of adding sugar to provide a sweetness to balance the fresh cranberries I infused my bourbon with Sweet'N Low® Zero Calorie Sweetener. I used just four of the pink packets. I was a little hesitant about how the Sweet'N Low® would taste when mixed in with the bourbon, but I am happy to say the sweetness and flavor was perfectly harmonious in combination with the cranberry and spice undertones. The infusion honestly made an already decent bourbon even smoother.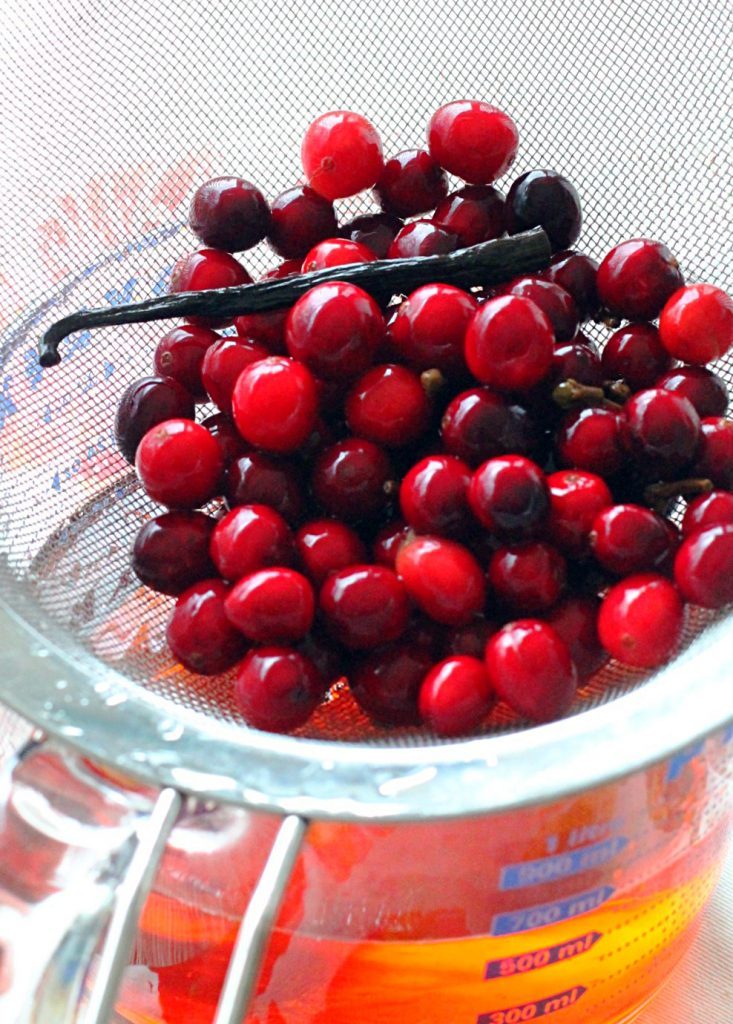 At the end of the week, I'm going to show how to make your mashed potatoes in the slow cooker, along with my favorite recipes I've shared in the past for Thanksgiving. You can be sure these Cranberry Bourbon Fizzes will be in that round-up as one of my new favorite things to make on Turkey Day!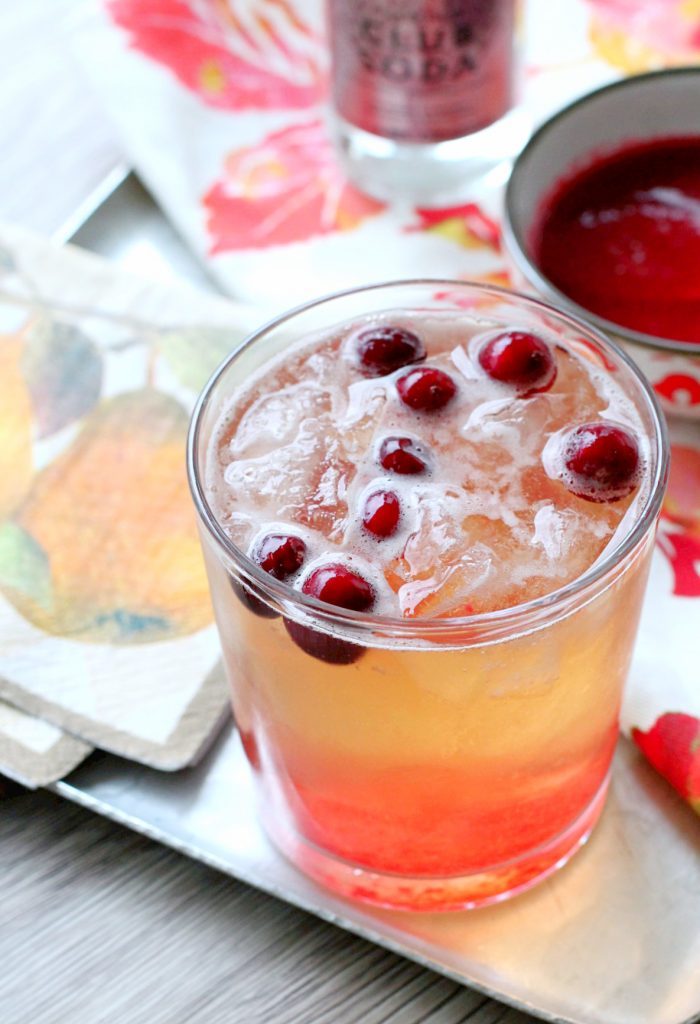 Cranberry Bourbon Fizz
Ingredients
1

750mL bottle of bourbon (I used Jim Beam)

1

12 oz. bag of fresh cranberries

4

packets of Sweet 'N Low sweetener

1

whole vanilla bean

8

whole cloves

1/2

c.

water

Club Soda

Ice
Instructions
With a potato masher, gently crush half the bag of fresh cranberries. Pour the whole bottle of bourbon into a large Mason jar or similar glass container with air-tight lid. Add the crushed cranberries, Sweet 'N Low, vanilla bean and cloves. Seal the jar and allow to sit in a cool, dark place for four days.

In a small saucepan, add the other half bag of cranberries and the 1/2 cup of water. Bring to a boil and reduce to a simmer. Cook until cranberries are very soft, about 15 minutes. Press the cooked cranberry mixture through a fine mesh sieve. Store the fresh cranberry puree in an air-tight jar in the refrigerator.

When ready to make the cranberry bourbon fizzes, drain the cranberries and spices from the infused bourbon.

Fill high-ball glasses with ice. Pour 2 oz. of the infused bourbon in each glass. Add a couple of teaspoons of the fresh cranberry puree to each glass and stir. Fill the glasses the rest of the way with Club Soda. Garnish with fresh cranberries. Serve immediately.