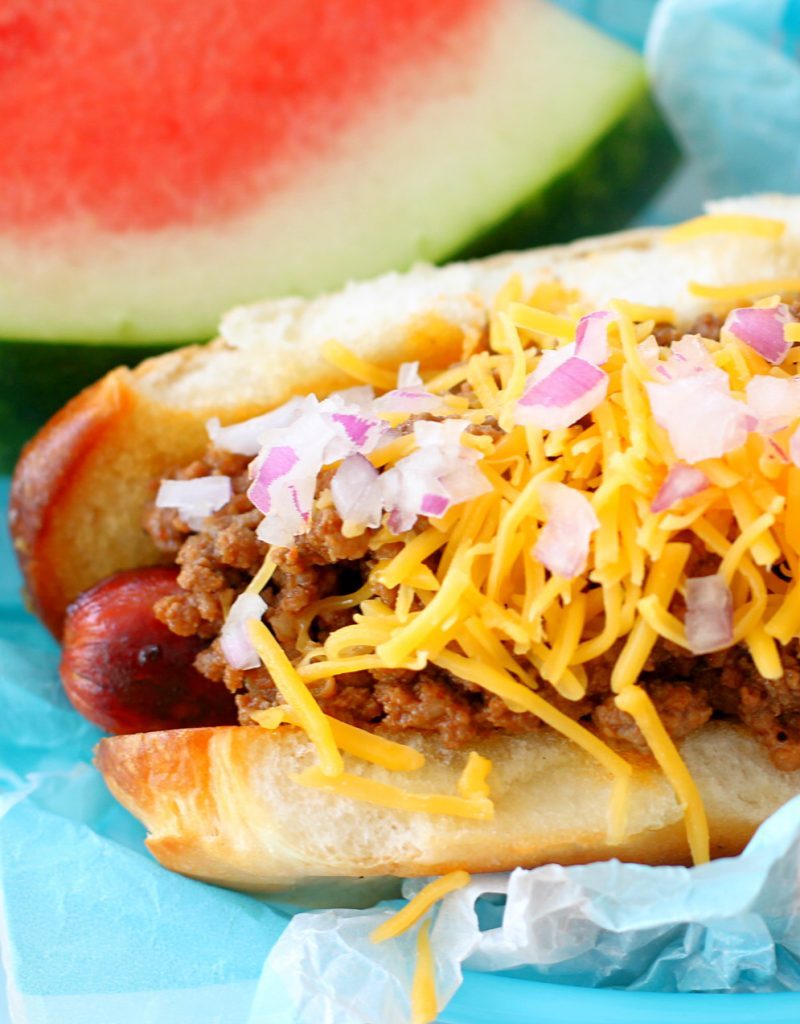 These Freezer Coney Dogs are great for summer! Fix up a big batch of coney sauce and freeze it in family-sized portions. Put one in the fridge to thaw before heading to the pool and you'll come back to an easy, breezy, summery meal ready in no time!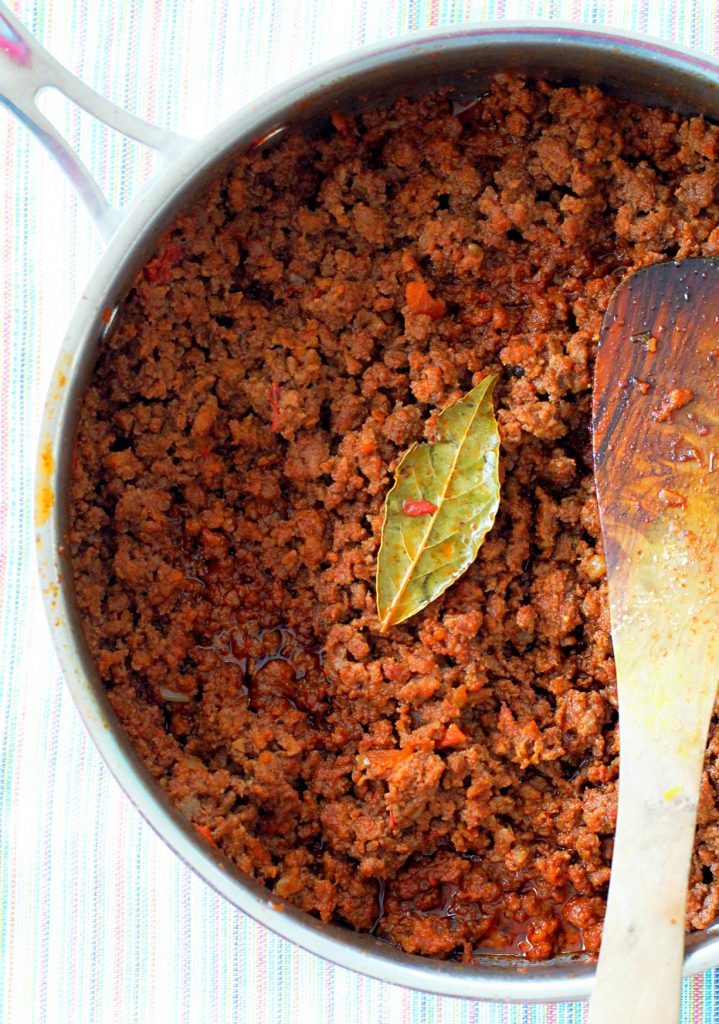 Our ten year old son managed to catch Mono, which is somewhat ironic because he refuses to kiss anyone, even his momma. Like really, for the past couple of years he leans over and offers the top of his head for me to kiss. He's the sweetest boy and actually the kid I relate to the most because he's an introvert like me. But I miss cuddling with my big (little) boy. So him having Mono has put a damper on his last few days of school and the start of summer break. But I am definitely ready for summer…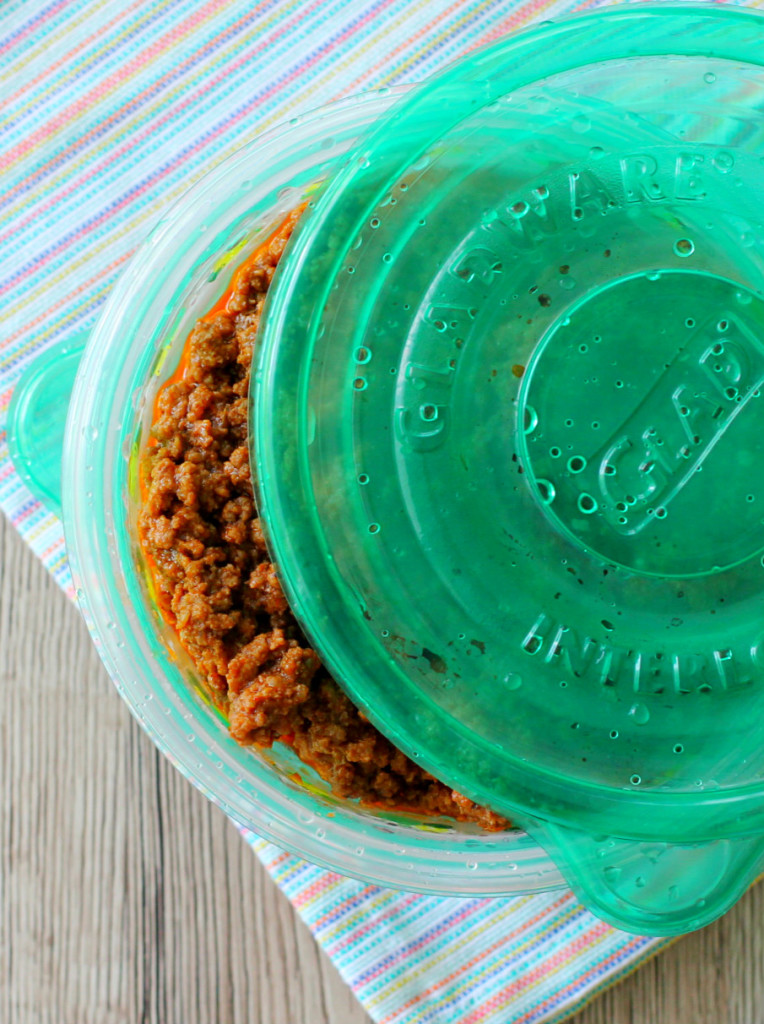 This coney sauce is slow-simmered and oh so flavorful! One recipe is enough to sauce 16 hot dogs very generously so I portioned it into four separate servings to pack away in the freezer for future meals. Seriously Coney Dogs could not be a more simple dinner in the summertime. Slice up some watermelon and you're done!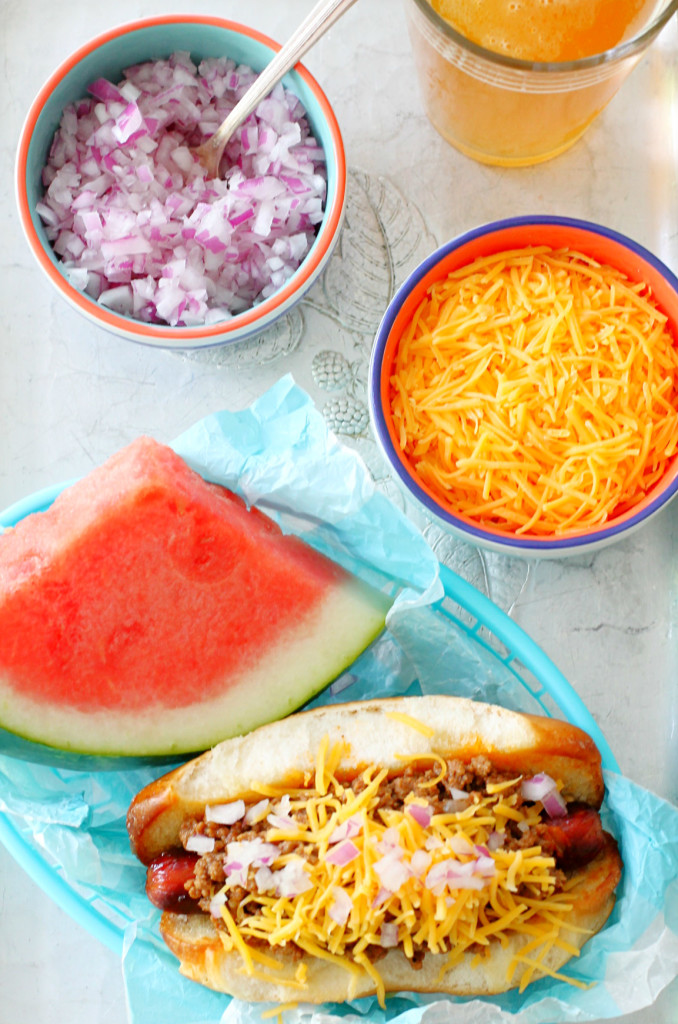 Freezer Coney Dogs
Ingredients
2

T.

vegetable oil

1

sweet onion

finely chopped

2

lbs.

lean ground beef

1/2

c.

beef broth

1

c.

crushed tomatoes

1

T.

liquid smoke

1

T.

Worcestershire sauce

1

T.

light brown sugar

1

T.

sweet paprika

1

t.

salt

1

t.

garlic powder

1

t.

oregano

1/2

t.

cayenne pepper

1

bay leaf
Instructions
In a large sauce pan, heat oil over medium heat until shimmering.

Add onion and cook, stirring often, for about 5 minutes.

Add the beef and beef broth. Cook, stirring often to break up the beef and cook through.

Add crushed tomatoes and all the seasonings (liquid smoke through bay leaf).

Bring to a boil and lower heat to simmer.

Cook for 30-40 minutes until most of the liquid has evaporated. Be sure to stir occasionally and press down on the meat with the back of a spoon (wooden) so the meat is broken up into small pieces.

Remove the bay leaf and allow the Coney Dog sauce to cool. Portion into containers to freeze.

When ready to serve, heat the sauce gently in a pan on the stove top until hot. Serve atop grilled hot dogs with shredded cheese and chopped red onion.