Today is the kick-off for Graeter's Ice Cream Annual Cones for the Cure Campaign. You can make a difference for pediatric brain cancer research and enjoy great ice cream from Graeter's.
If you don't know Graeter's Ice Cream, you are missing out. I got to tour their facility here in Cincinnati recently and I came away with an even greater appreciation for my hometown ice cream.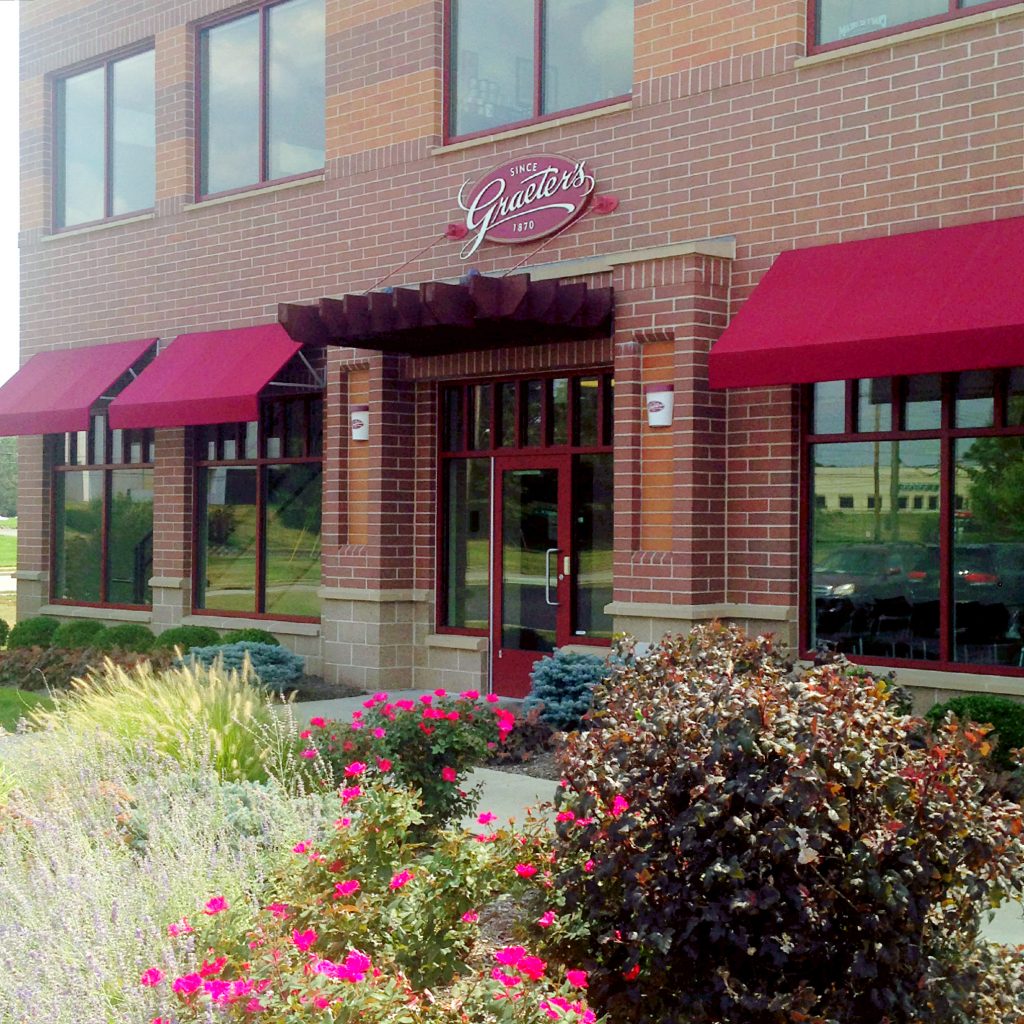 They produce their ultra premium ice cream in 2-gallon "French Pots" – this vertical mixing system minimizes air incorporation, making Graeter's the richest and tastiest ice cream on the market.

What blew me away is that they produce over 1,000,000 pints of ice cream per year like this… mixing and packing it all BY HAND. They are true artisans.
And let's talk about their famous "CHIP" flavors. Until I tried Graeter's, I was never a chocolate chip ice cream fan. Everyone else's chocolate chips taste dry and chalky to me. But Graeter's chips are HUGE and they actually stay flavorful and "melty" in the ice cream. It's a treat to have that rich, dark chocolate melting on your tongue right along with the ice cream. Seriously, no one does chocolate in ice cream like Graeter's!

They were making Cookies and Cream ice cream on the day of our tour and we all got to sample some fresh out of the French Pots… YUM!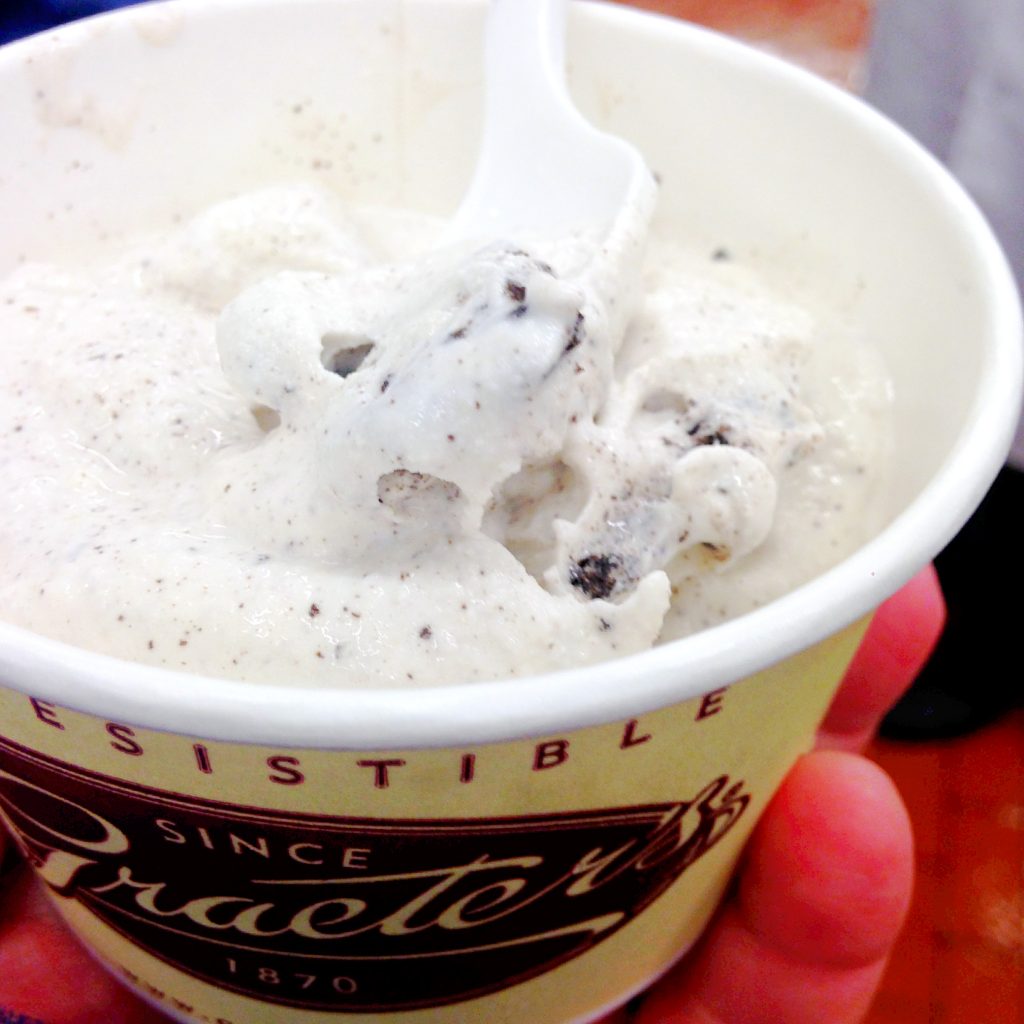 But now for the important reason for my tour… The Cure Starts Now and Graeter's are teaming up once again this September in their annual Cones for the Cure campaign. The campaign will take place September 10-20 at participating Cincinnati, Dayton, Columbus and Chicago Graeter's locations to help spread the word about The Cure Starts Now and its mission to find a cure for all cancers by focusing on pediatric brain cancer.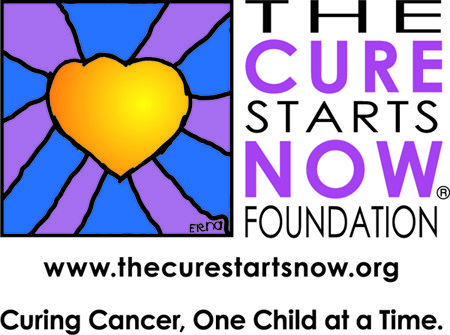 As part of their continued support for The Cure Starts Now, Graeter's will be giving away FREE scoops of Elena's Blueberry Pie ice cream to customers two times during the campaign period. Elena's Blueberry Pie is a special flavor that was created in honor of 6-year-old Elena Desserich, the inspiration behind The Cure Starts Now.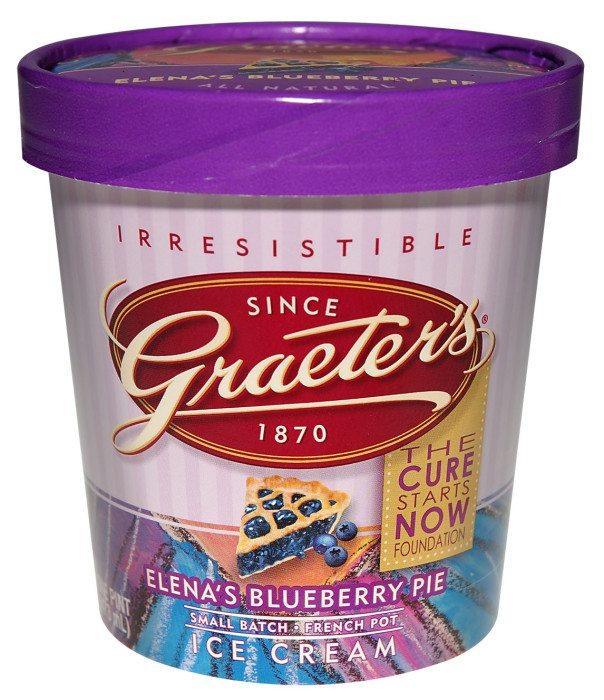 During Cones for the Cure, guests that visit a Graeter's store during the campaign period have the opportunity to donate a $1 or $5 "Cone for the Cure." Graeter's will also offer a $20 savings booklet for every donation of $5 or more to The Cure Starts Now.
Be sure to "like" the Cones for the Cure Facebook page at www.facebook.com/conesforthecure so you don't miss the announcement of when the TWO FREE CONE DAYS will be this September!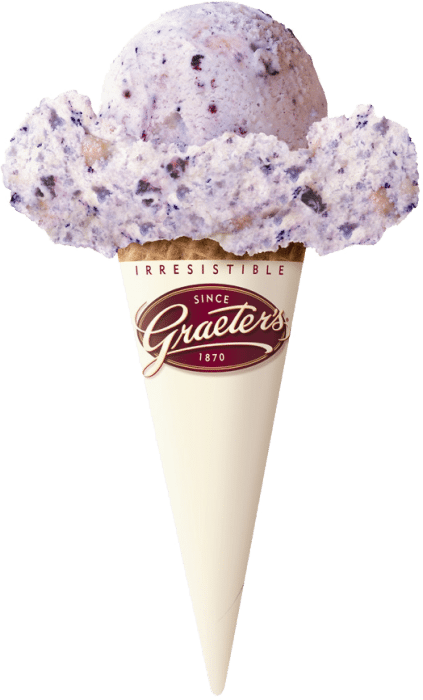 In 2014, over 40,000 people participated in the campaign which generated $75,000 for The Cure Starts Now. To date, over $200,000 has been raised through the campaign to fund homerun cure for all pediatric cancers.
To learn more about Cones for the Cure, please visit the website at www.conesforthecure.org.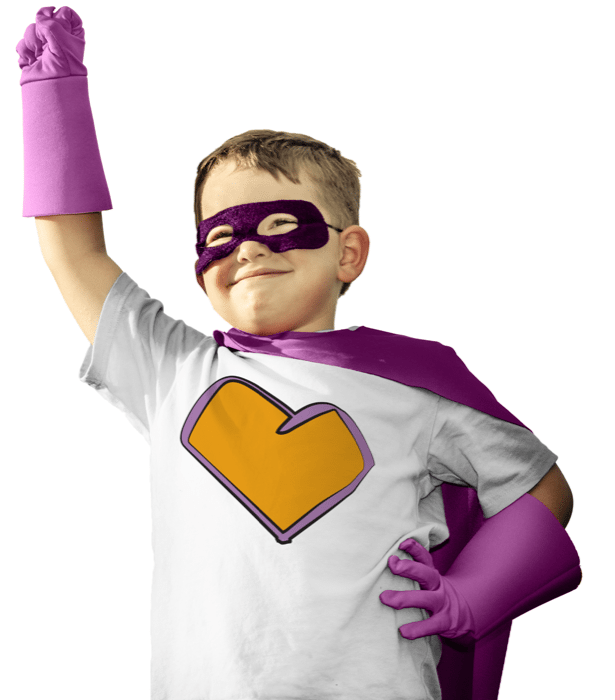 Thank you to Graeter's for the tour, free ice cream and "swag bag" as compensation for this post!