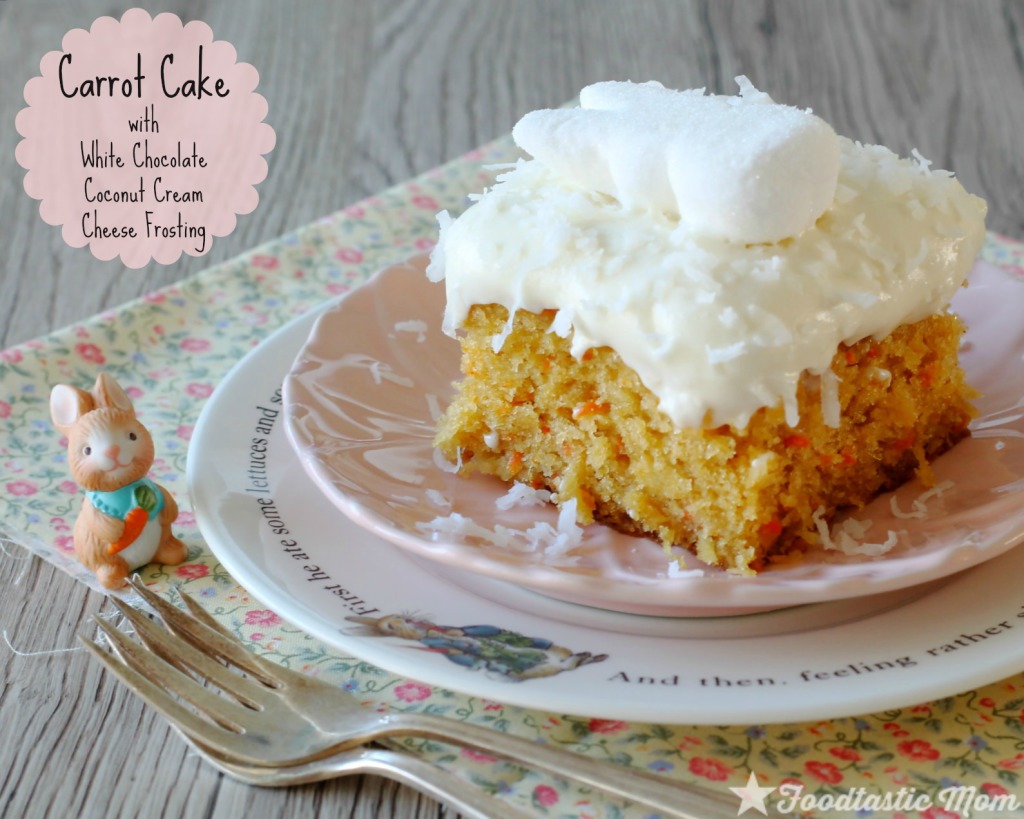 I know, I know why does the Internet need another carrot cake recipe? It doesn't, but this is really more about the frosting and the white Peeps bunnies decorating this simple sheet cake. And also, shouldn't I have posted this a few days in advance of Easter? In a perfect world, yes. I had planned on posting this recipe Thursday, after my family and I returned from our quick Spring Break trip to Notre Dame's campus and Chicago, but I managed to come back with a sinus infection. Boo-hiss.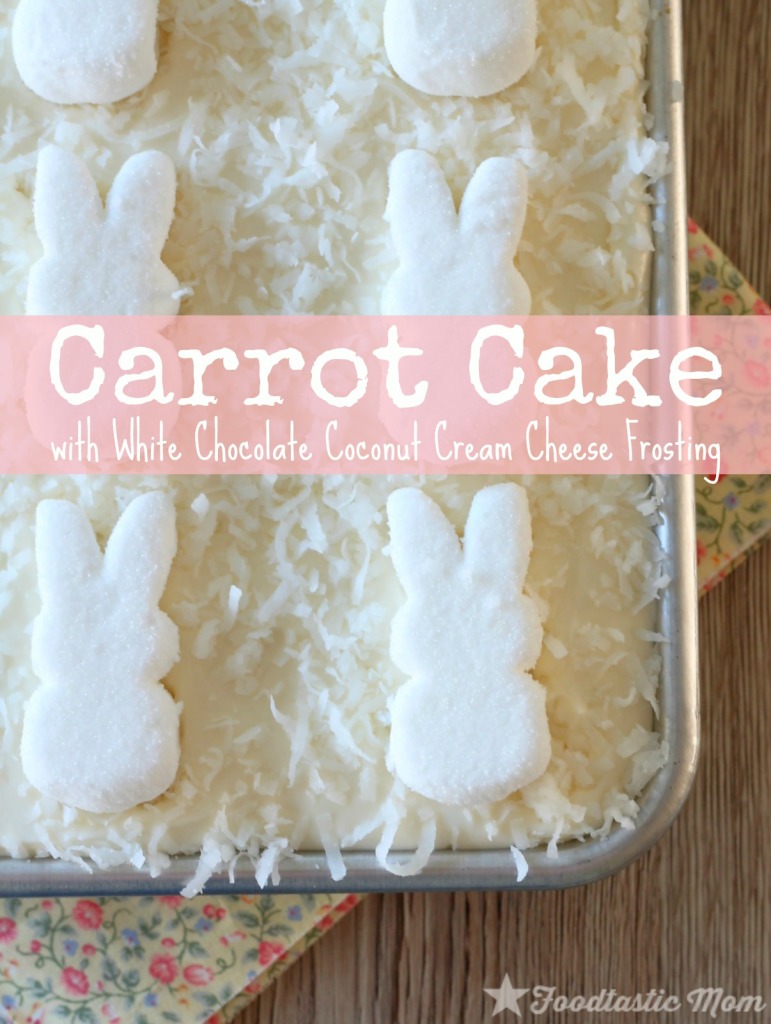 I'm really not feeling that great as I type this, but I already had purchased the cake ingredients before we left and I really wanted to use my white Peeps bunnies. Seriously, I suggest snagging a few of these at the after-Easter sales Monday. I think they are perfect for decorating any type of spring treat, Mother's Day, a Peter Rabbit birthday party, etc… This cake is the only homemade food item my family is getting from me tomorrow. Ain't nobody got time for mom to be sick, but it happens, and at least on Easter there are still lots of restaurants open!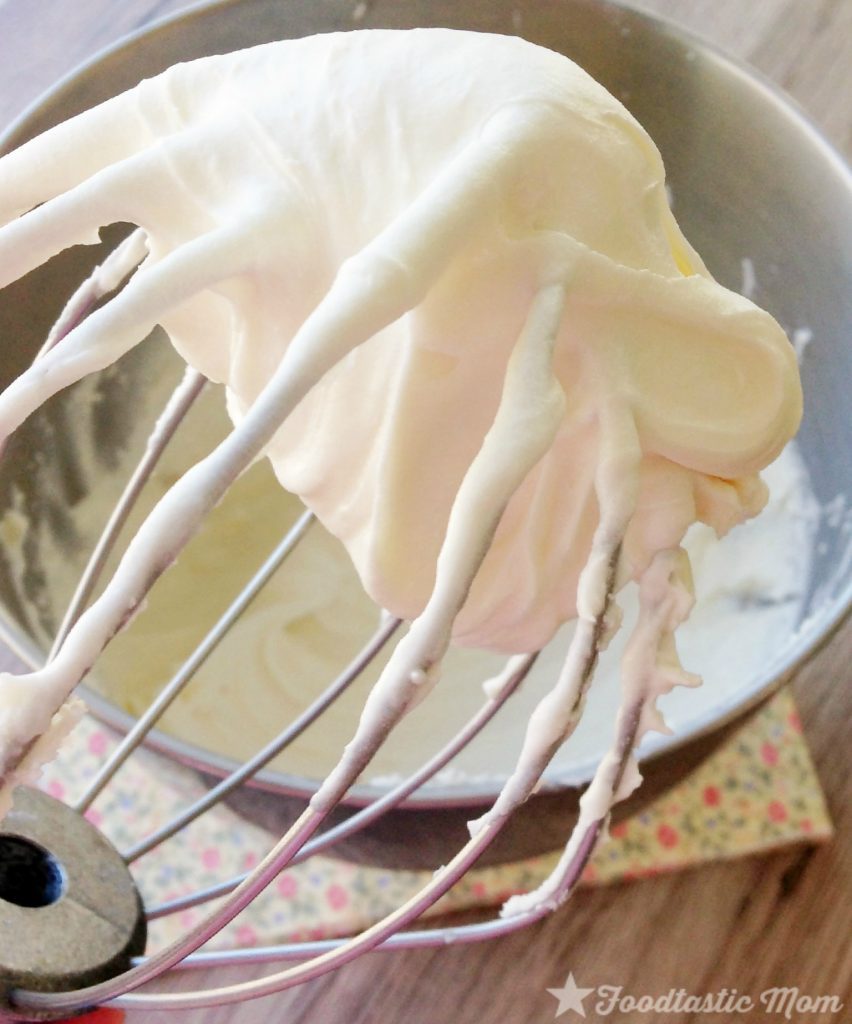 So about this frosting…. I used this recipe I found HERE and made just a couple of changes. It's a cream cheese frosting base, but flavored with melted white chocolate and coconut extract, plus just a smidge of sour cream. It's sweet but still has plenty of tang, whipped until it's light as air and sprinkled with a little extra coconut. Oh wow, kind of a good thing I am sick or I'd have dug in with a spoon!
As for the cake, I chose this recipe HERE and made not one change. And she's right, the cake is "to die for". And even better, there's no REAL decorating involved. Just a simple spread of the frosting in the pan, a sprinkle of coconut and placement of white marshmallow bunnies. That is my kind of cake. I think I'll request this as my dessert for Mother's Day and hope I'm not sick then too!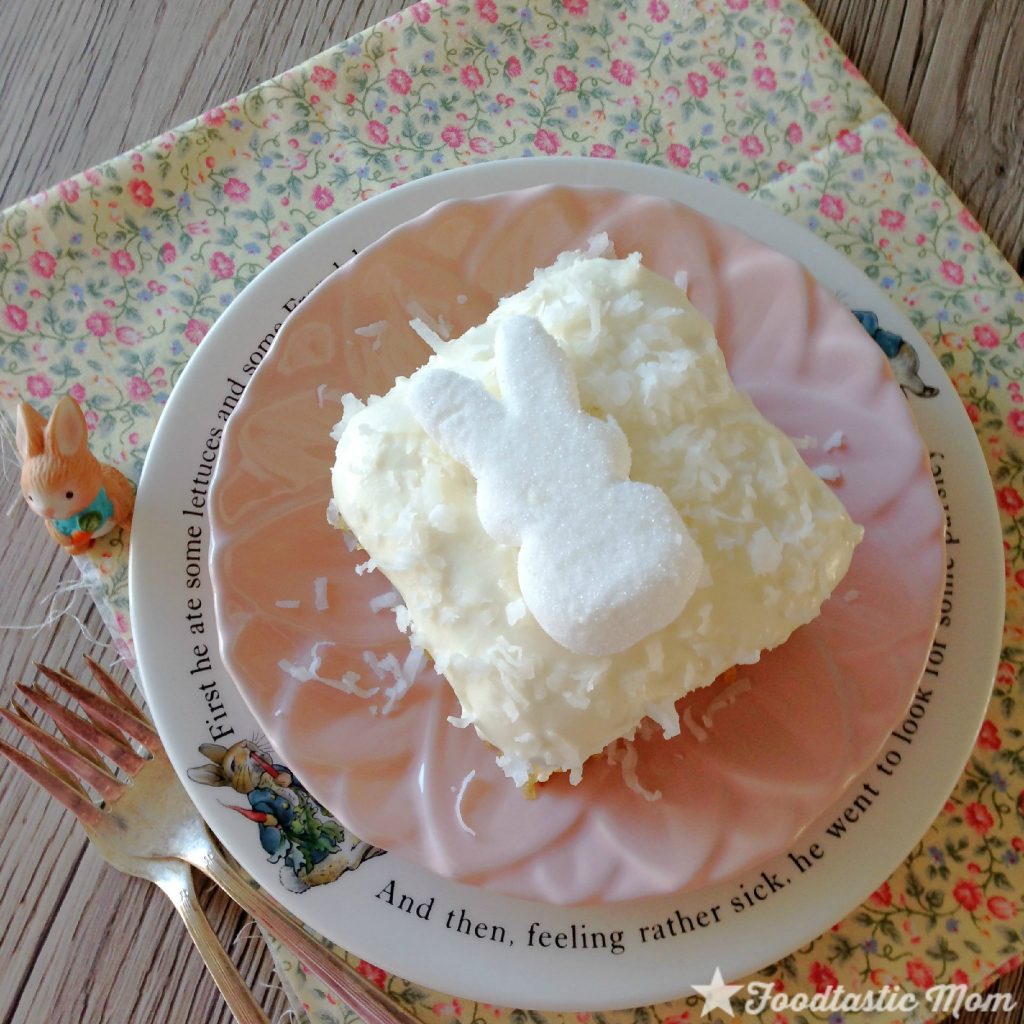 Carrot Cake with White Chocolate Coconut Cream Cheese Frosting
Ingredients
for the cake
1 1/4

c.

vegetable oil

2

c.

sugar

3

large eggs

2

c.

all-purpose flour

1 1/2

t.

baking powder

1

t.

baking soda

1

t.

cinnamon

1/2

t.

salt

2

c.

finely grated carrots

1

c.

crushed pineapple in juice

not drained

1

c.

sweetened

flake coconut

1

t.

vanilla extract
for the frosting
1

8 oz. pkg. cream cheese, softened

1

stick

unsalted butter, softened

2

oz.

white chocolate

melted and cooled

1/2

t.

coconut extract

1/2

t.

vanilla extract

pinch

of salt

3

c.

confectioners sugar

2

T.

sour cream

coconut and Peeps marshmallow bunnies to decorate
Instructions
for the cake
Preheat oven to 350 degrees.

Spray a metal 9x13 cake pan with cooking spray and set aside.

In a large bowl, whisk together the oil, sugar and eggs. In a separate bowl, whisk together the flour, baking powder and soda, cinnamon and salt.

Pour the flour mixture into the oil mixture and stir until combined.

Stir in the carrots, pineapple, coconut and vanilla until batter is smooth.

Pour the cake batter into the prepared cake pan, smooth the top, and bake for 45 - 50 minutes, or until cake tester comes out clean. Cool completely before frosting.
for the frosting
With a stand mixer, beat together the butter and cream cheese for a couple of minutes until smooth. Add the white chocolate and extracts and beat again until smooth.

Add the confectioners sugar, one cup at a time and beat until combined, scraping down the bowl with a spatula each time.

Add the sour cream and beat the frosting on high until light and fluffy, about 5 minutes.

Frost the cake, sprinkle with coconut and top with white marshmallow Peeps bunnies.