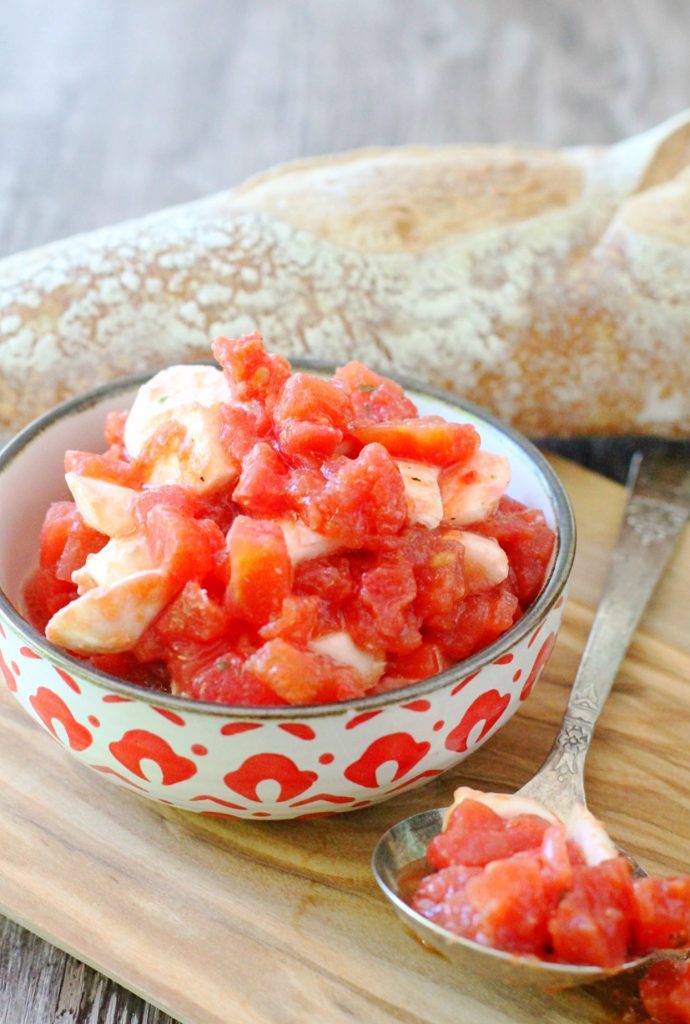 Why canned tomato bruschetta instead of fresh? Because in Ohio our season for fresh tomatoes is disappointingly short and bruschetta is such an easy appetizer with major crowd appeal that I like having it all year round. My kids are mainly into the bread and cheese but it's an easy recipe for them to help me with.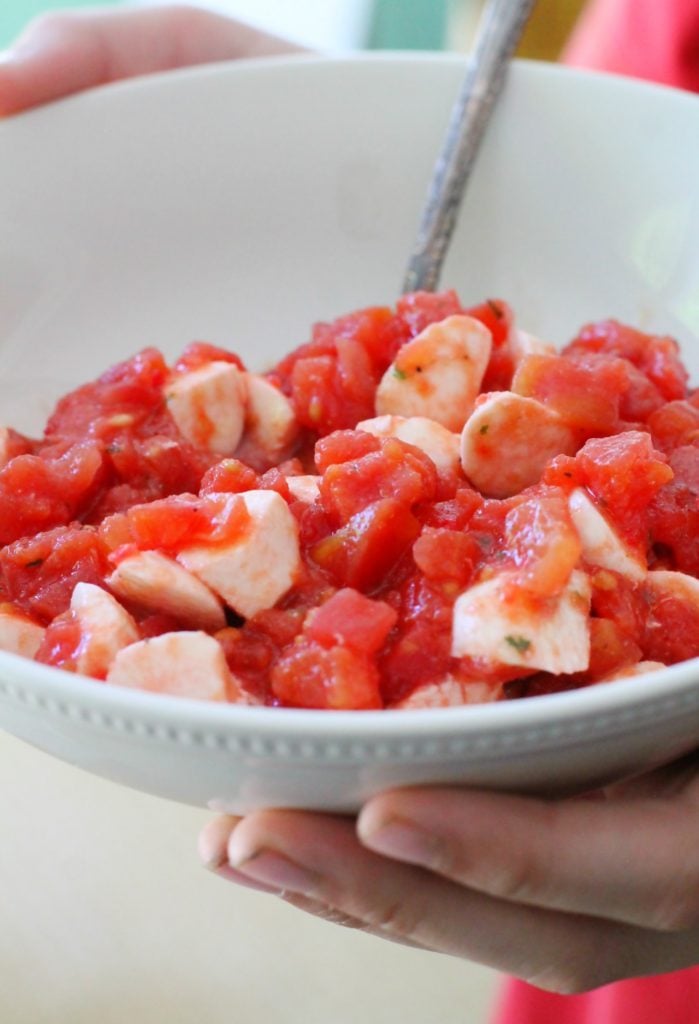 There's nothing really earth-shattering about this recipe though I do use a bottled red wine vinaigrette as one of the ingredients plus chopped, fresh mozzarella. The flavors are bright, fresh and filling making the fact the tomatoes were canned seem almost impossible!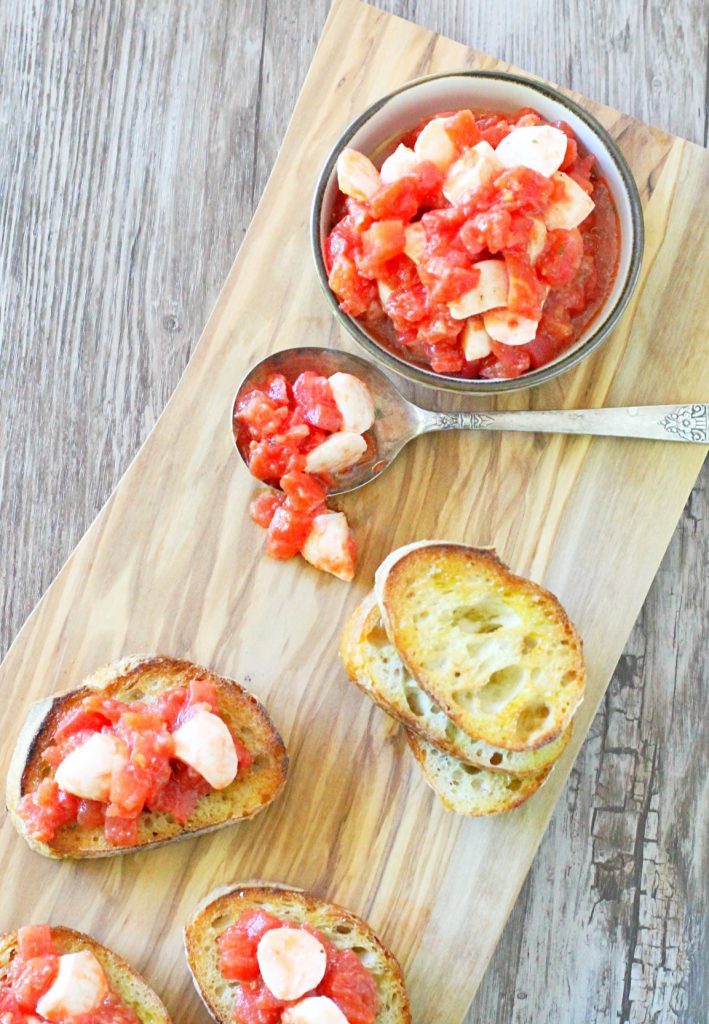 I've made this version of bruschetta for several years but when I brought it to our last gathering my husband commented that I'd never posted it on the blog. I was honestly amazed that he pays that close of attention to my blog, HA! So after a visit to the Farmer's Market the other day where I purchased a local baguette and fresh salad greens for the week (but no tomatoes because they aren't in season yet here) I decided to finally snap some pictures of this canned tomato bruschetta.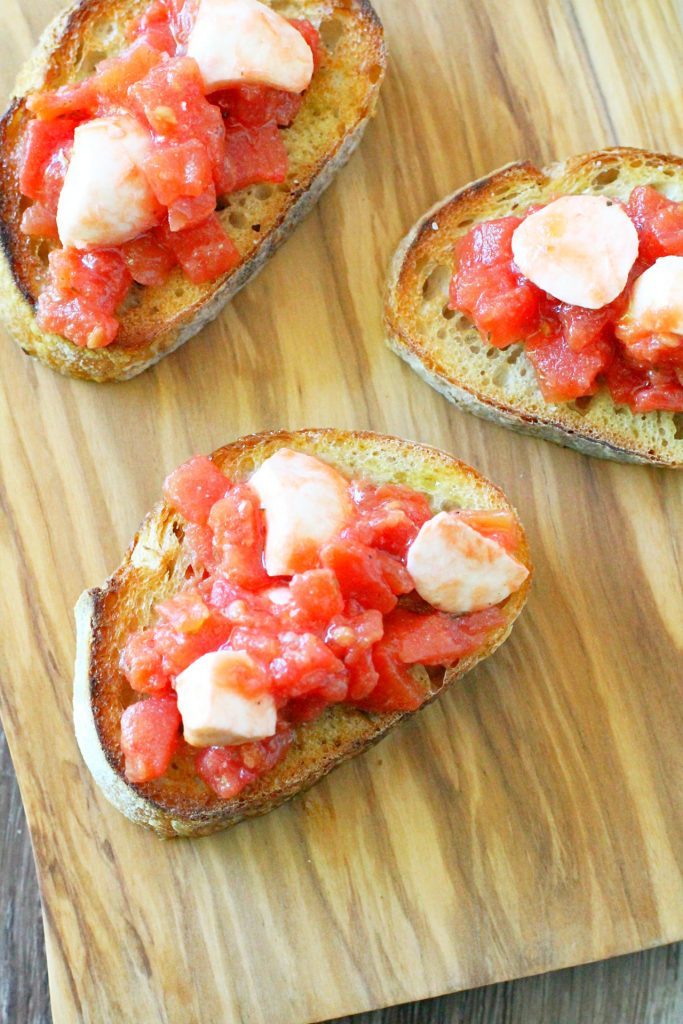 This is one of my favorite dinners. Add a few olives and a glass of wine and sitting on the patio and we're talking perfection. It makes a great topping for grilled chicken too!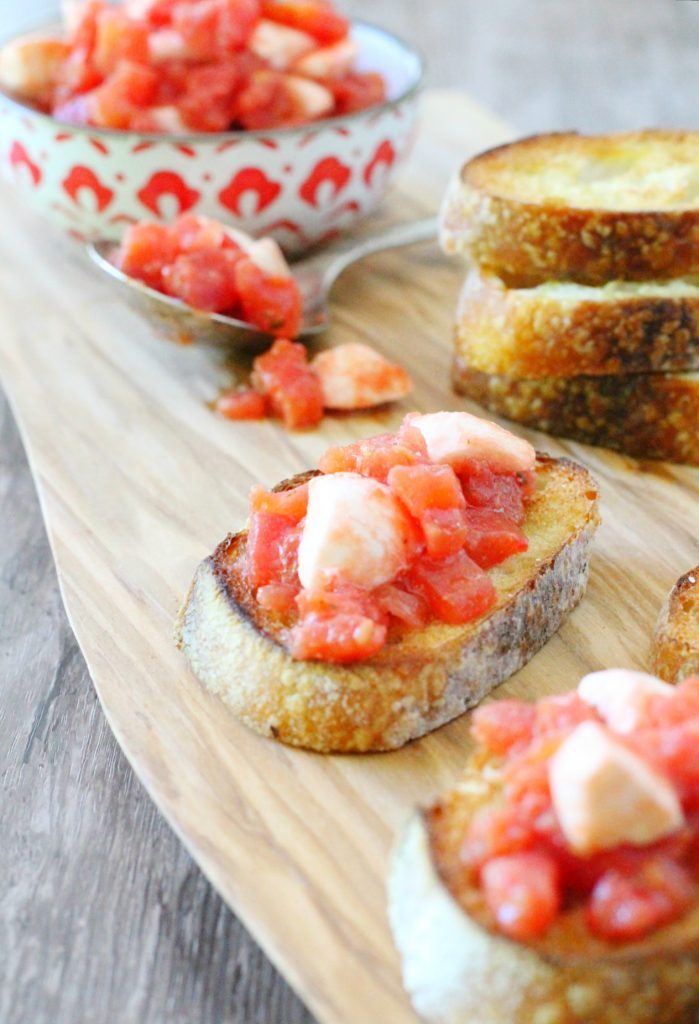 Canned Tomato Bruschetta
Ingredients
1

15 oz. can petite cut diced tomatoes, drained

1

c.

fresh mozzarella balls

diced

1/4

c.

Kraft Red Wine Vinaigrette Dressing

1

clove

garlic

peeled and minced

1/2

t.

salt

1/4

t.

black pepper

1

fresh baguette

sliced

2

T.

extra virgin olive oil
Instructions
In a bowl, mix together the drained tomatoes, diced mozzarella, red wine vinaigrette dressing, garlic, salt and pepper.

Place the baguette slices on a rimmed baking sheet and broil in the oven for a couple of minutes on each side until lightly toasted. Drizzle the toasted baguette slices with the extra virgin olive oil.

Top the baguette slices with the bruschetta and serve.